How lawyer and poet Amanda Chong is advocating literacy for the less privileged
At just 29 years old, the multi-hyphenate is changing lives through her non-profit, ReadAble.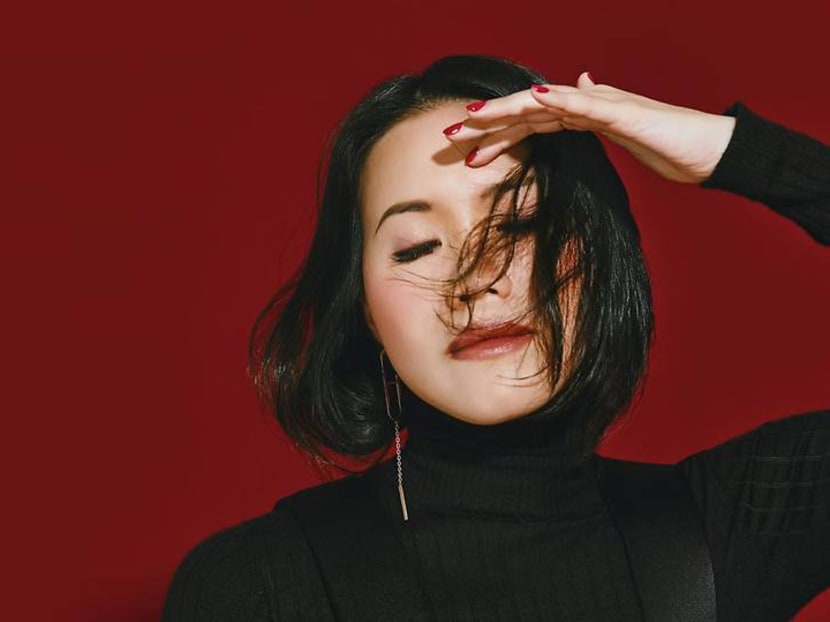 Take even a cursory look at Amanda Chong's resume, and we are willing to bet that most people would use the word 'impressive' to describe her achievements. A graduate of the University of Cambridge and Harvard University, the 29-year-old was the top candidate at the Singapore Bar in 2013, served as an expert at the United Nations Expert Group on the International Legal Definition of Trafficking in Persons in 2016, and currently practices public international law. And she has many more pursuits outside of being a legal eagle.
She's a poet, whose 2016 poetry collection Professions was shortlisted for the 2018 Singapore Literature Prize. Last year, she received the Singapore Youth Award, the nation's highest accolade for young people, for co-founding ReadAble, a non-profit that runs English literacy classes for children from low-income families in a Chinatown neighbourhood. When we met for this interview, she had just returned from representing Singapore at the Youth 20 Summit, an official engagement group of the G20 Summit for youth leaders.
About 15 minutes into this interview though, we observe something quite interesting in the way she talks about herself – the word 'privilege' keeps popping up in her answers.
Ask her about the impetus behind ReadAble, for example, and she replied: "I was born into a middle-class family, and I never lacked anything. So I feel I have a lot of privilege, because the education system is designed for someone like me to thrive in it. Children who come from less materially privileged households don't have the luxury of just being able to focus on their education, and I don't think that's fair. I just wanted to be part of the solution."
This repeated invocation of privilege sounds like something more than a reflection of trending social justice vocabulary, so we decide to investigate a little further. As it turns out, Chong's father grew up in a one-room flat, and while they both attended Hwa Chong Junior College, it was under very different circumstances.
"He asked for permission to live in the school because he couldn't afford the bus fare to go home to Geylang Serai every day," she told us. "And he used to look out from Hwa Chong at the landed properties nearby and wonder what it would be like to live in one of those houses." Her father became the first person in his family to graduate from university, and went into law.
By the time she started at Hwa Chong, "we were living in one of those houses, and I could walk to school. And it was always impressed upon me that whatever we had in life was really by God's grace, and we are given gifts so we can steward them for the benefit of others".
"Privilege entrenches itself, right? So it's something that has to be solved by government policies, but private citizens also have to play our part." – Amanda Chong
While her own family is living proof of how education can engender a great leap forward in just one generation, "I feel that this cycle of meritocracy and social mobility has really slowed down a lot", said Chong. "Privilege entrenches itself, right? So it's something that has to be solved by government policies, but private citizens also have to play our part."
So this year, besides working on her second collection of poetry (inspired by famous criminal trials in Singapore involving women), she will also be working with ReadAble co-founders Jonathan Muk and Michelle Yeo to launch ReadyAble, a training platform for those who want to set up their own literacy programmes. "The bigger goal for me is to really work towards Singapore becoming a country where all voices matters. Loving stories, wanting to tell stories, and helping people tell their own stories is basically the running theme in my life that has informed everything that I do."