How chef Andre Chiang plans to make his Japan debut with a modern teahouse
Led by a passion for all things artisanal, the feted chef aims to complete his project in Kanazawa, located two hours by train from Kyoto, by mid-2020.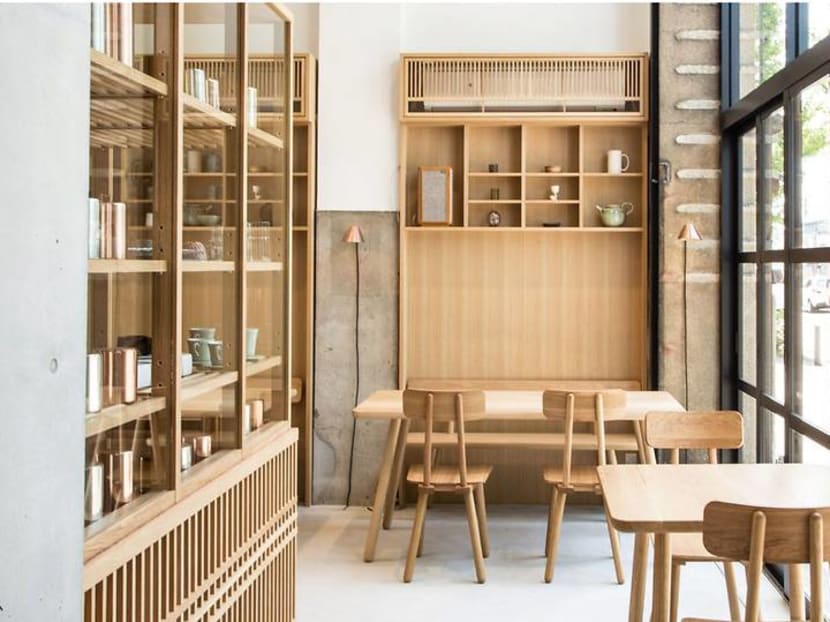 It has been two years since chef Andre Chiang shocked the culinary world with news that he would be closing his eponymous two Michelin-starred restaurant in Singapore. But as surprising and even heartbreaking as it was for both his team and fans of Chiang's uniquely progressive style of cuisine, it was a decision the revered chef and entrepreneur needed to make.
"I'm happy right now, even happier than those days behind the kitchen of Restaurant Andre," a noticeably relaxed Chiang told us recently. His days are now filled with purposeful travels – to learn more about the world's diverse food culture; mentor the chefs of the Andre Chiang Global (ACG) group who work for restaurants such as Porte 12 in Paris; and run several new concepts in China including The Bridge in Chengdu and Sichuan Moon at Wynn Palace in Macau.
Educating the next generation also features prominently on his agenda. He frequently gives lectures to inspire the younger generation and visits culinary schools such as Asia University and Fu Jen Catholic University in Taiwan to share with students "things cooking school would never teach them".
To him, these things have to do with seasonality, aesthetics, colour combination, as well as branding, marketing and the economics of running a restaurant. "If you want to showcase your style in your own restaurant, these are essential, but schools never teach you about it," Chiang added.
COMBINING FRENCH DESSERTS WITH TAIWANESE TEA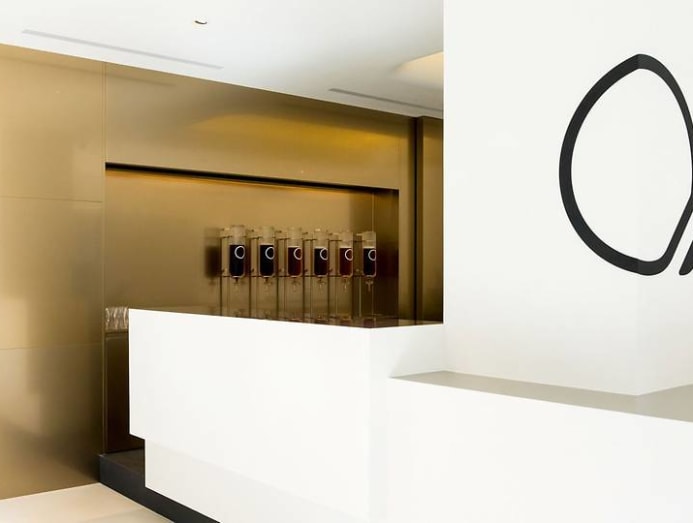 One of the latest stops in his hectic schedule is Kyoto, for a pop-up event at Kaikado cafe to promote his new project in Taipei – a cafe that combines French dessert tradition with Taiwanese tea culture. "One Tree Hill is our ninth baby," he said, referring to the latest concept under ACG that opened in October last year.
Serving us his favourite Macanese egg tarts that he had hand-carried, Chiang shared how he was only going to be in Kyoto for 22 hours for the pop-up, before heading to Tokyo to cook at a four-hands event with his friend, Lionel Beccat, executive chef of two Michelin-starred French restaurant, Esquisse. "Then I go to Kanazawa for 17 hours for my new B&B project," he added.
THE ALLURE OF JAPAN
We recall what Chiang said on the last day of operations for Restaurant Andre about his future plans "to work for Asia", noting that he was highly inspired to introduce Asian food culture and techniques, along with the region's growing pool of talented chefs, to the rest of the world. We had also asked then if he was thinking about doing something in Japan, to which he simply replied, "I haven't planned it yet". Well, it seems that the time has finally come.
Granted, while Japan's economy is still struggling in some areas, it appears the timing could not be better. Chiang is confident that if the "political condition remains stable, F&B will naturally work better".
"The Japanese have more international experience and they are coming back home, but they're not staying in big cities like Tokyo," he explained, adding that it was this trend that drew him even closer to Japan. Previously, it was the country's craftsmen that kept Chiang inspired to invest in a business in the country. The two-day One Tree Hill pop-up, for example, was held at Kaikado cafe, which is owned and run by a sixth-generation tea caddy maker, Takahiro Yagi, who is a good friend of Chiang's.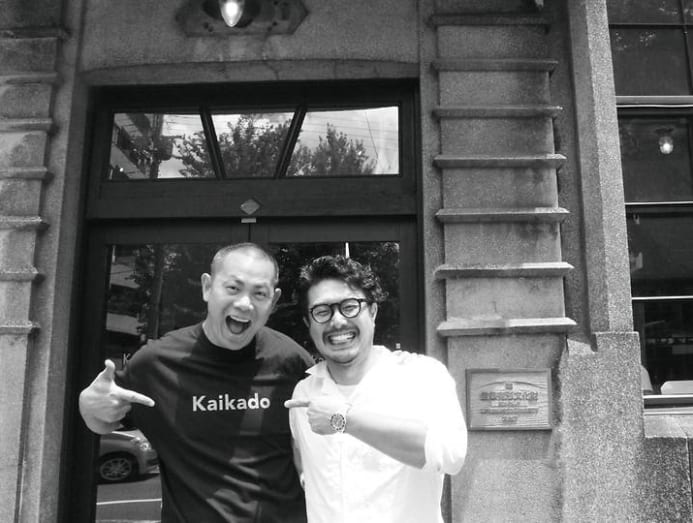 The two share a mutual love for the artisanal. In fact, 45-year-old Yagi's warm demeanour is also affirmation of his iron will to keep the tradition of tea caddy-making alive for the next generation. "My father told me not to succeed the business, because it is a declining industry," he shared. "But I [believe] there is potential in the international market."
Seven years ago, Yagi and like-minded inheritors in the country's varied craft industry banded together to form the group called Go On, which travels the world to showcase traditional Japanese crafts and heritage. In Kyoto, Kaikado is the place for these craftsmen to mingle and showcase their wares laced with history.
KANAZAWA: WHERE FOOD AND CRAFT OVERLAP
This is the first time Chiang has done a pop-up of One Tree Hill, and he is already thinking of opening a branch in Tokyo. But his official first project will be in Kanazawa, located two hours by train from Kyoto. Kanazawa also embraces the beauty of craftsmanship and tradition and is home to a lot of young talent.
"I love Kanazawa. I would like to live there," Chiang declared, having bought a machiya (a traditional Japanese shophouse) for his personal use. "The place has everything – culture, history, crafts and quality ingredients, especially seafood."
He co-owns, with a group of Taiwanese artists, another six machiyas in Ishibiki, near the Kenrokuen Garden, with the aim of converting each of them into a boutique bed-and-breakfast.
"In the past, food and craft never [really] overlapped, and other restaurants were considered competitors. Now, people connected with the same philosophy could work together and share the customers. If I have 100 followers, and the other [business] has 100 followers, we can reach 200 followers. It needs to be the same group of people with the same priority and preference. If it works, we can offer a full experience," Chiang shared.
He added that while more people these days travel for food, his aim is to offer a curated experience that would incorporate a chance to discover the city and its culture. He hopes to complete this project by mid-2020.