First look: Hotel designer Andre Fu's newest projects in Hong Kong
Andre Fu discusses the inspiration behind his recent projects including Louise, the restaurant helmed by Odette's Julien Royer in Hong Kong.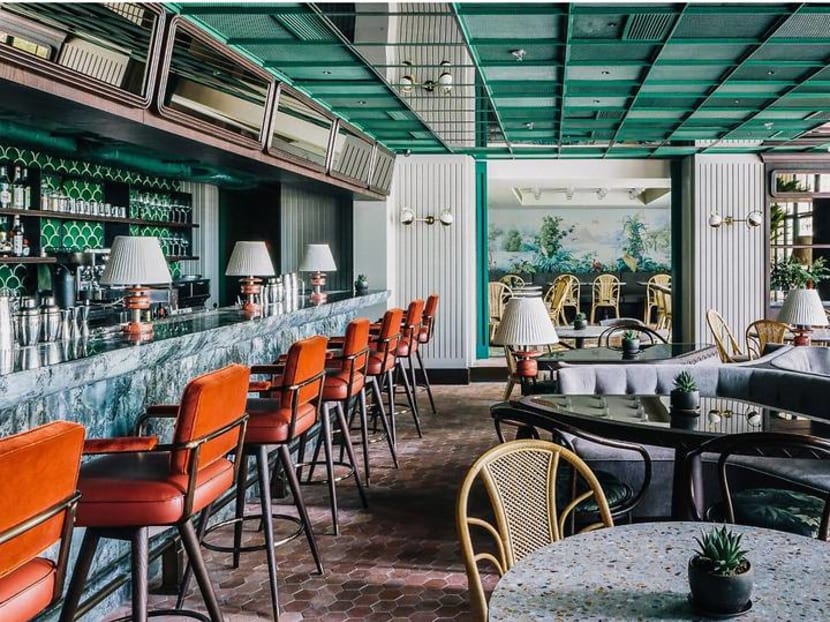 As we step inside a historic apartment, we're serenaded by jazzy tunes as well as the soundtrack of Wong Kar-wai's iconic film, In the Mood for Love; the scene in front of us looks like it's part of a stage set. We're visiting the Andre Fu Living presentation, which was held during Milan Design Week.
Tapping into his expertise in hospitality design, the collection realises the needs of an itinerant traveller; its layout also references the geometry of the Jantar Mantar, the world's largest sundial in Jaipur, India. "It's a complete scenography," explained Fu. "The whole idea of this collection is derived from a person's life at different times of the day. There is a place to dine, a place to work and a place to rest – that's how the whole collection started."
Entitled Modern Reflections, the collection comprises 150 pieces spanning the categories of furniture, accessories and tableware. It's imbued with a touch of nostalgia and Fu's inimitable blend of cross-cultural elements. "I love the Sixties; I feel there's a certain romanticism with that era," shared the designer. "I find it very mesmerising; I think that could be the most romantic time period in Hong Kong."
It's been a fruitful year for the designer, who has recently completed a series of projects in Hong Kong – the most recent of which is Louise, a Hong Kong restaurant helmed by chef Julien Royer of Odette.
"It's an exciting time for me in Hong Kong; there is the Andre Fu Living collection, St Regis Hong Kong, soon the K11 Artus that's coming up in July," shared Fu. "We're also working with chef Julien Royer from Odette restaurant. He's opening a restaurant in Hong Kong called Louise. Louise is the name of his aunt, that's where the name came from. It's conceived as her house."
He added: "These are projects that I spent years working on but it's interesting that they're all unveiling at close proximity of time." Here, the well-travelled designer reflects on the diverse influences behind his work and his most recent projects.
WHAT INSPIRED THE DECISION TO START YOUR NAMESAKE BRAND?
I started Andre Fu Living two years ago. Last year, I thought maybe I should do a version 2.0 to find a platform that tells my own design language and story. This is much more personal than anything that I've ever done. It all took place in the past 12 months; there are certain sectors that are new to me, such as the application of pattern onto scarves, throws and porcelain products. It's been an eye-opener and a learning curve for me.
WHICH ARE YOUR FAVOURITE PIECES IN THIS COLLECTION?
I like the porcelain – we have 15 items that should serve the majority of Eastern and Western dining requirements. If you look in the market there are not many sets that can actually do both cuisines at the same time. This also taps into things that I've learned in hospitality design.
Another item that's interesting is the laptop table because it responds to the way people live these days. It's also a natural evolution of everything we're doing, while going back to the authenticity and craftsmanship of genuine materials.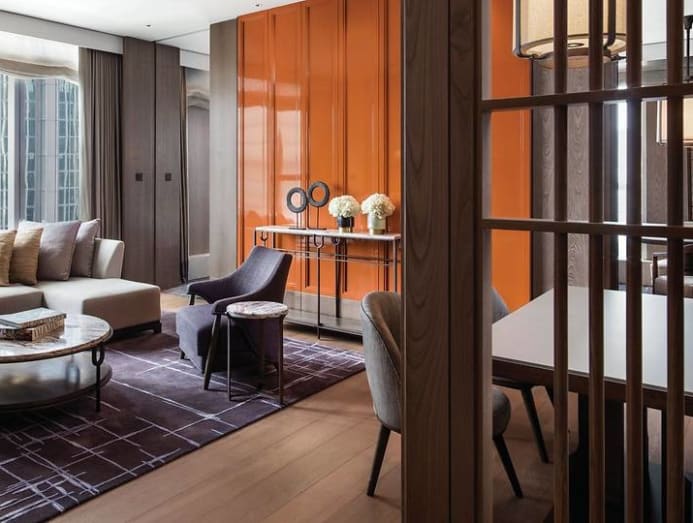 TELL US MORE ABOUT THE CONCEPT YOU'VE DESIGNED FOR ST REGIS HONG KONG.
It's a curated mansion concept. The goal is to create this hotel that really taps into my memories of Hong Kong. It's always difficult to do a hotel in your hometown. If you know it so well, it's hard to make it not literal, to go into a deeper sense of that place.
We've used a lot of old silhouettes of Hong Kong – there's the old oil lamp that's been reinterpreted into certain light fixtures. There are certain columns from the old police station in Wan Chai that I've used, as a recurring theme in terms of the detailing of a lot of corners in the hotel. It's that sort of scenography that St Regis Hong Kong really embraces.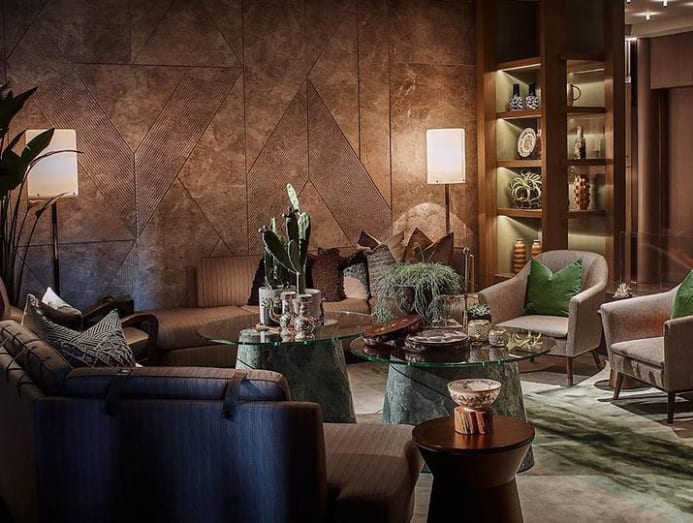 WHAT'S THE NEXT PROJECT THAT YOU WOULD LIKE TO WORK ON?
In my view, I like to do projects that are holistic. If you look at Andaz Singapore, it's very different from The Fullerton Bay Hotel (Editor's note: The interiors of both hotels are designed by Andre Fu and his studio AFSO). 
I personally enjoy the curation of the whole hotel experience – how it can go through crescendos and moments within the experience, as you discover different parts of the hotel. Sometimes there are certain destinations in the hotel and I think it's interesting to bring in other designers to do it – it depends on the context of the project.