Home Tour: A chic Monaco apartment where 70s glamour meets tropical flair
Located in the seaside area of Larvotto, it's a home that embodies the Riviera lifestyle.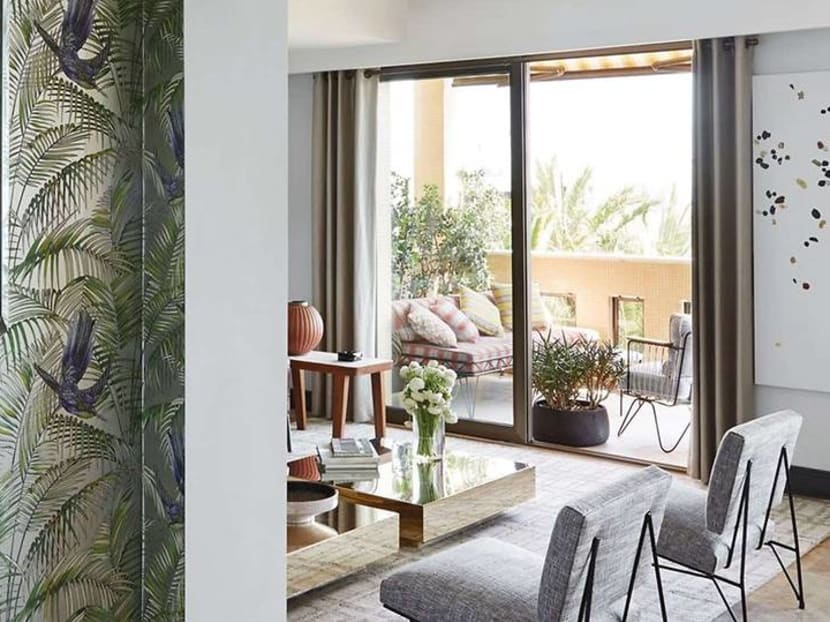 American photographer George "Slim" Aarons once quipped that he made a career out of "photographing attractive people doing attractive things in attractive places". His now iconic shots captured, on film, the jet-set crowd holidaying in picturesque locales including Alpine resorts, tropical islands and the sun-soaked areas of Monaco, Palm Beach and the Amalfi Coast.
This merry-making mood sets the scene for this apartment in Monaco, located in the seaside area of Larvotto. The decision to purchase and combine the two adjacent apartments in this desirable locale resulted in an unusually large space – an ideal setting for a dream home that embodies the Riviera lifestyle.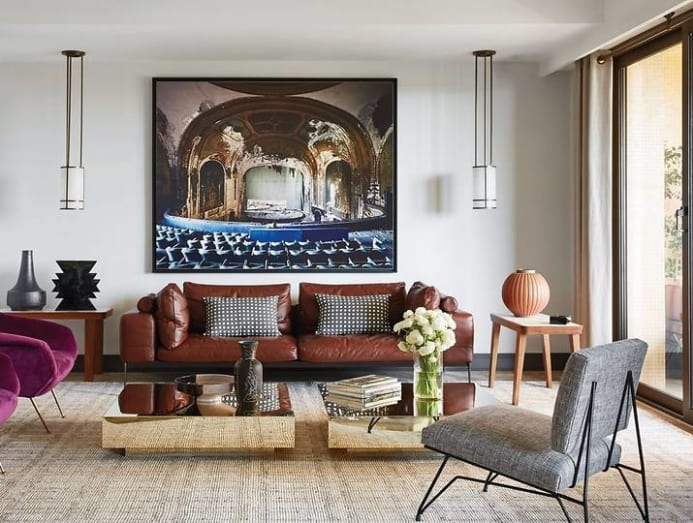 The work of Monaco-based practice Humbert & Poyet, the 4,090 sq ft (380 sqm) apartment draws inspiration from the life of leisure depicted in Aarons' work by pairing tropical accents with contemporary pieces and mid-century modern furniture.
Christophe Poyet and Emil Humbert first started their eponymous practice in 2007, which was founded just a year after they first met. "I instantly knew we'd work together," says Humbert, on that fateful meeting. "Throughout a project, we're always discussing ideas," shared Poyet. "The way we complement each other forms the basis of our projects and ensures we achieve a space as we had envisioned it."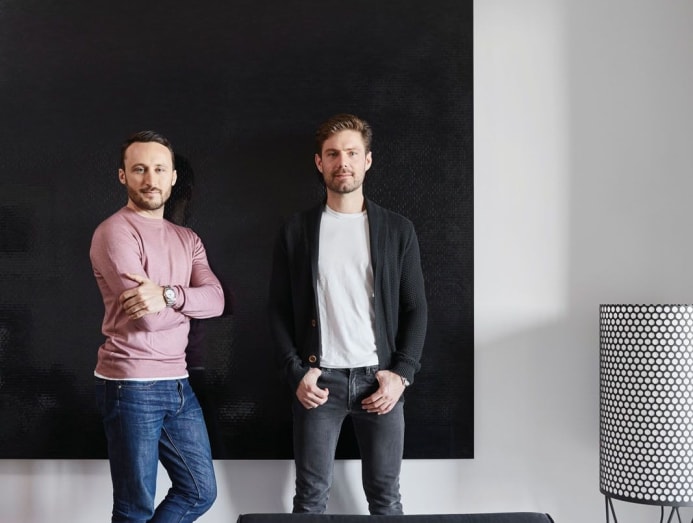 Their first project together was the Beefbar restaurant in Monaco and its success led to outposts – also designed by the firm – in Paris, Berlin, Mexico City and Hong Kong. Notable projects that followed include the New York boutique for Italian shoe label Aquazzura, The Hoxton Paris hotel and other inspiring residential and commercial projects around the world.
Recently, the duo launched a collection of lighting, furniture and decorative objects with The Invisible Collection; a range that embodies their philosophy of crafting "luxury meant for everyday living".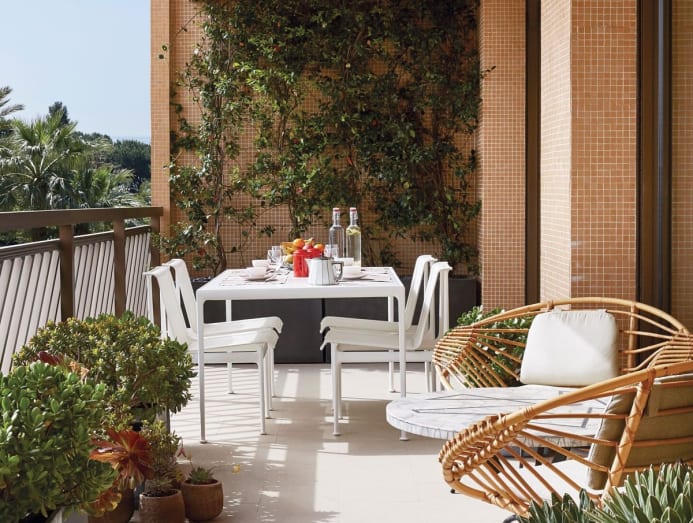 This apartment epitomises their design ethos, while making the most of its spacious 1,076 sq ft balcony. The design duo acquired photographic prints by Slim Aarons, while hunting down vintage pieces in Italy and France, including designs authored by Gio Ponti and Luigi Caccia Dominioni. "By reflecting our vision of the Riviera lifestyle, the aim of this project is to be timeless while exuding discreet luxury," explained the duo.
The building's Seventies-style ceramic mosaic facade is the perfect link to an interior that draws cues to its period influences. Attended by a smartly dressed concierge, the Art Deco-style lobby is decked with terrazzo flooring; a private lift brings guests into the apartment. From the get-go, its entrance hall embodies its colourful marriage of vintage and contemporary styles; Pierre Jeanneret armchairs are displayed next to a Ned Vena artwork and sconce lights by Gino Sarfati.
In the living room, a leather sofa and side tables from Flexform are paired with a polished brass coffee table by Humbert & Poyet and vintage armchairs upholstered in a Nobilis purple fabric. Custom-made brass and alabaster lights float above the creative tableau.
The artworks featured are as eclectic – a pair of prints by Alex Perweiler celebrate epicurean pleasures, next to a photo of a historic cinema by Yves Marchand and Romain Meffre.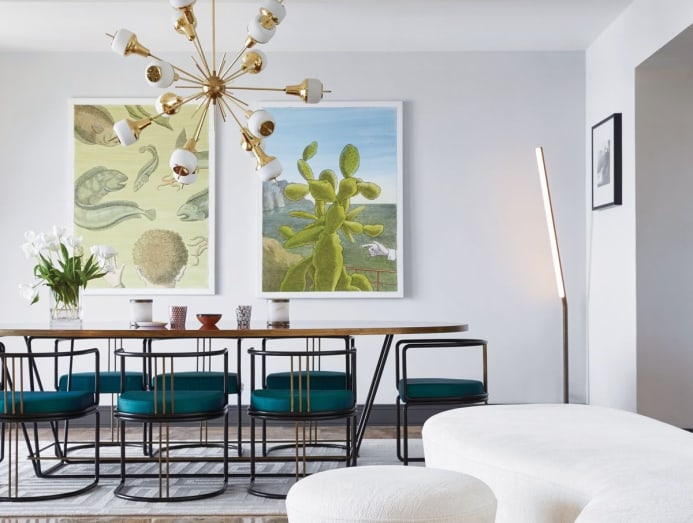 In contrast, a subdued mood carries through the restful bedrooms, which feature an understated palette punctuated with pops of colour. The firm also harnessed the beauty of natural stone, such as the Breche Damasco marble flooring featured in the master bedroom, as well as the living and dining areas, while one of the bathrooms is luxuriously clad in Calacatta marble.
While it's easy to let loose with botanical prints within a sun-kissed interior, the firm's restrained hand keeps the look elegant yet playful. A palm print wallpaper from Cole & Son is applied sparingly in the study, while an Osborne and Little wallpaper by Matthew Williamson livens up an alcove in the living room.
The final result: an inspiring interior greater than the sum of its parts.