Sustainability isn't an ideology; you have to do it: 3 Orchard By-The-Park architect
Italian architect and designer Antonio Citterio works by reverse engineering. With regards to sustainability, he believes that one has to start at the moment when the product is 'dying'.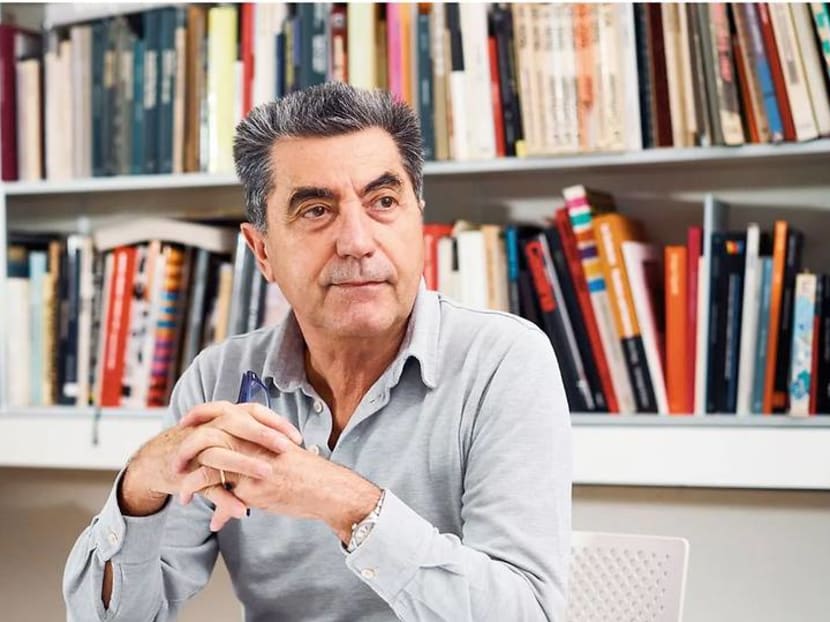 Clad in stone, the unobtrusive, almost-invisible front door swivels to lead us into the Milan office of Antonio Citterio Patricia Viel, a studio led by its namesake co-founders. The entrance is nondescript if not for the doorplate on its right. Inside, the interior is modern if a tad austere. The low-rise building hums with activity as a team of 100 works on projects around the globe – projects that epitomise the understated elegance that the multidisciplinary practice is known for.
It's here that we meet design maestro Antonio Citterio. His demeanour is gentle and composed, and his replies contemplative as he reflects on his oeuvre, which spans almost five decades. Dubbed the gentleman of design, Citterio's creative output is a concise collection of streamlined work that, in the studio's words, "use(s) form to elevate function".
"An architect, in principle, is like an artigiano (craftsman in Italian)," said the 69-year-old. "You check the product, change it a little bit if it's not right and then pass it to another person to check. You have 100 persons checking, and then you start again with the checks and control."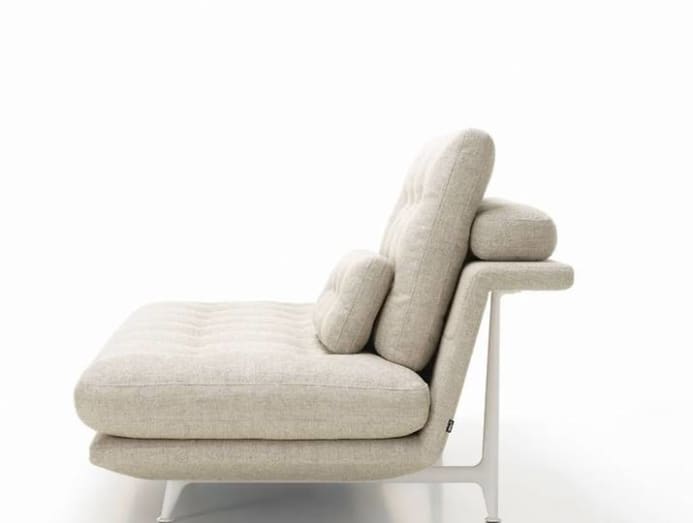 One of his most enduring collaborations is with Swiss furniture manufacturer Vitra; a relationship that started in 1988 when Vitra owner Rolf Fehlbaum approached Citterio to design a sofa. "For me, the collaboration with Rolf is one of the best I've had in my profession," shared Citterio.
"When I'm working with him, we are working together. It's a continual discussion, with a lot of respect given to the designer. He never says 'I don't like it', but he will try to give you another point of view, or give you another suggestion. For a designer, that's the most important part; working with someone who tries to improve the project."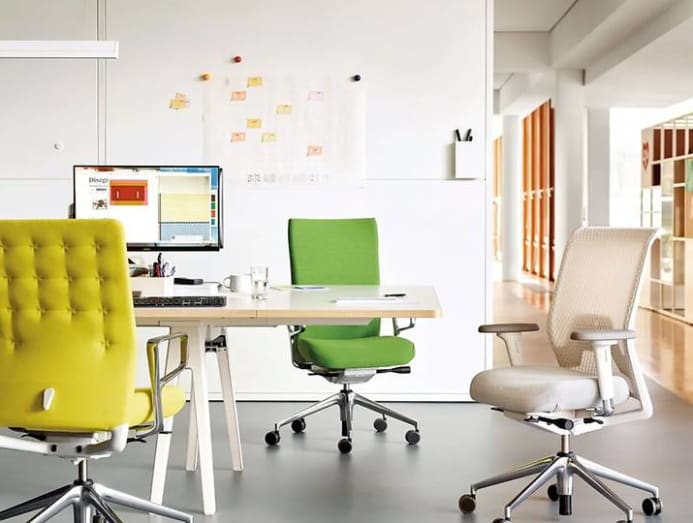 Rather than designing brand-new collections annually for Vitra, Citterio seeks to improve the designs he created by adding new colours or material options to the existing product range. These include the Ad Hoc office system that was first conceived in 1994 and updated in 2010, as well as the ID Chair, a versatile office seat designed in 2010 and updated with more customisable options in 2016.
"An update is a continuation," he said. "The mechanical design is the same but it's in a completely different tone. I really like the idea of continuing to work in the family of products and every year it gets better and better; I like to evolve the product."  
Sustainable elements have been a long part of the designer's ethos. With Vitra, this process began 15 years ago with the ID Chair. "This chair was the first example of sustainability. When you talk about sustainability, you have to start at the moment when the product is dying," he said. "This chair can be unscrewed, the plastic can be recycled. Nothing is glued so that you can recycle it. Sustainability is not an ideology, now it is a fact. It is not a question of whether you can do it or not; you have to do it."
Urban density in land-scarce cities such as Singapore and Hong Kong is often on his mind, when he is designing new collections. "We're doing a lot of high-rise residential buildings in Asia and sometimes from these jobs, I have an idea for product design; now we need more compact products," he explained.
That was the inspiration behind Grand Relax, a new collection of reclining lounge chairs designed for Vitra; Citterio wanted to reduce the dimensions of the Repos and Grand Repos lounge chairs, which he designed in 2011. Similarly, the Suita sofa, first produced by Vitra in 2010, now features more compact proportions. "For that reason, when we started to think about Suita and Grand Relax, we thought about 'compact luxury'," he said.

According to Citterio, his design process is about "reaction and aspiration" – reacting to the changing needs of urban life while always aspiring to do better. 
"I see something and I start to think. I see a book, a magazine, I like to see what other people have already done. Maybe you see a mistake in what others have done or maybe you see the fantastic job that they have done. From that situation, I go back to see the model, start to critique [the design] and then the creativity starts."
His curious mind and open-mindedness continue to keep him inspired. "In design, you never stop to study, to learn, to see. Curiosity is really part of creativity. It's a pleasure to be creative, it's not a job; it's a positive attitude of life."
"In design, you never stop to study, to learn, to see. Curiosity is really part of creativity. It's a pleasure to be creative, it's not a job; it's a positive attitude of life." – Antonio Citterio