The best after-parties to go to this F1 Singapore Grand Prix 2019 weekend
Accelerate your way into the Grand Prix weekend at six of the city's hottest after-parties.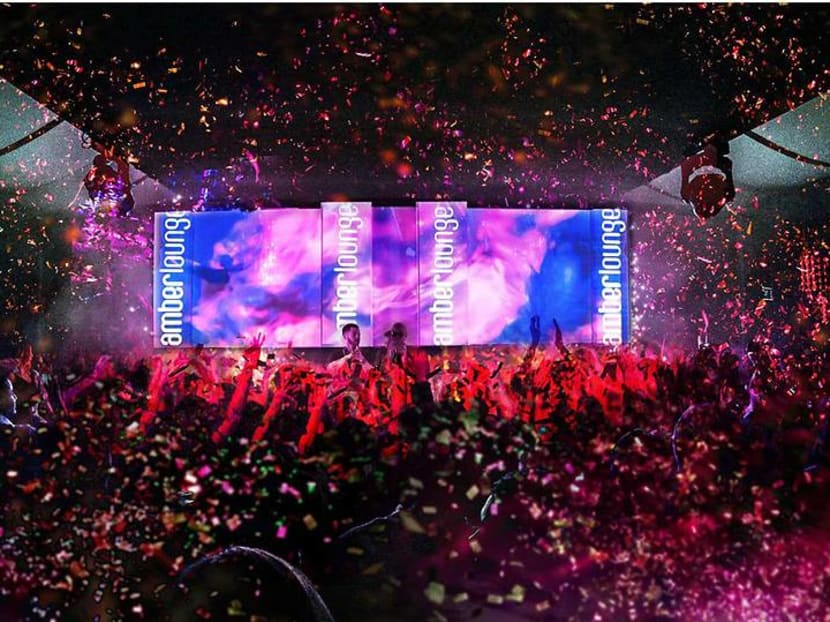 Your weekend plans, sorted.
AMBER LOUNGE
What 
Celebrating its 12th year of bringing the most glamourous parties to the Singapore Formula 1 Grand Prix festivities, Amber Lounge is going above and beyond this year to impress party-goers and fans of the racing sport. Featuring British singer-songwriter Ella Eyre as the headlining act alongside Amber Lounge resident DJ Sigala behind the decks, the duo is bound to enthral everyone on the dancefloor with their infectious sound and energy. 
The Amber Lounge fashion show also returns with collections from local menswear label Mr. G and Frieda Brides to kick-start the night of celebrations. 
When 
September 21 and 22
BANG BANG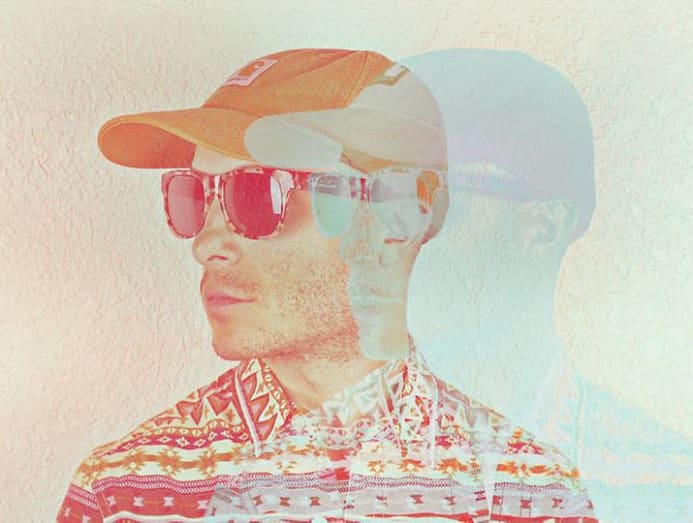 What 
Raising the bar from its usual club nights, Bang Bang's turntables will be taken over by two of the latest winners of the Red Bull's 3Style DJ competition, one of the most prestigious DJ competitions in the world.
Two-time US champion DJ Trentino, who has headlined internationally in cities such as Zurich and Beijing, as well as with artists such as T-Pain, Wiz Khalifa and Kelly Clarkson, will keep you pumped throughout the night with his stellar mixes. 
Red Bull world champion J.Espinosa will set the dancefloor ablaze, blending the genres of hip-hop, pop, and rock seamlessly in his set. As one of the world's most highly sought after DJs, his versatility has allowed him to spin alongside some of R&B and hip hop's biggest names including Drake, Rihanna, and Snoop Dogg.
When 
September 20 and 21
LULU'S LOUNGE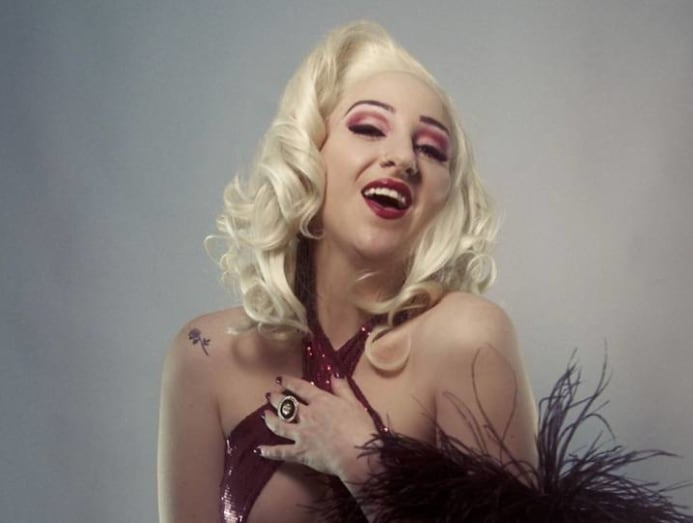 What 
Celebrating a night to remember with all things burlesque this Grand Prix weekend, LuLu's Lounge returns with its annual Va Va Vroom party, with glamorous and sultry performances guaranteed to spice up your night. Flown in exclusively for the evening, Australia-based Burlesque performers Porcelain Alice and Memphis Mae will entertain with their sensational routines, interspersed with unique vintage circus trickery. Local DJ-run collective, Matteblacc, will also be helming the decks, dishing out some serious tunes to get the celebrations going.
When 
September 20 till 23
MARQUEE RACE WEEKEND
What 
Since its opening in April, Marquee has become one of the hottest clubs in Singapore that has brought in a steady stream of major headlining acts, including Alan Walker and most recently, Alesso. With the Grand Prix weekend right around the corner, you can bet that the establishment will keep up its star-studded streak as Los Angeles-based DJ Ruckus and Guatemalan-American DJ Carnage will grace the decks with their exciting mix of electronic dance music and familiar hit songs to keep the race spirit up. 
When 
September 20 and 21
SINGAPORE RACE WEEK AT CE LA VI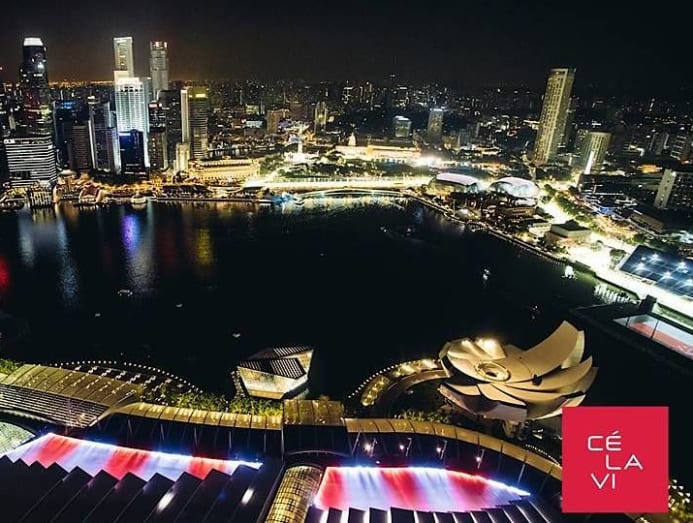 What 
Situated 57 floors above the Marina Bay area, soak in the energy of the race from a soaring vantage point at Ce La Vi, one of Singapore's best spots to witness the city skyline as you party the night away. On Friday evening, Babey Drew, who is also the official tour DJ for American singer Chris Brown, will kickstart the weekend of celebrations with his explosive mix of dubstep and house music.
New York-based DJ Dennis Ferrer will then take over the DJ booth with Berlin-based record producer, Oliver Dollar and London-based artist Offaiah on Saturday evening. To top it all off, DJ Mr. White, who headlined Sensation Festival in Amsterdam this year, will take party-goers through Sunday night with his energetic house and tech beats. 
When 
September 18 till 22
THE PODIUM LOUNGE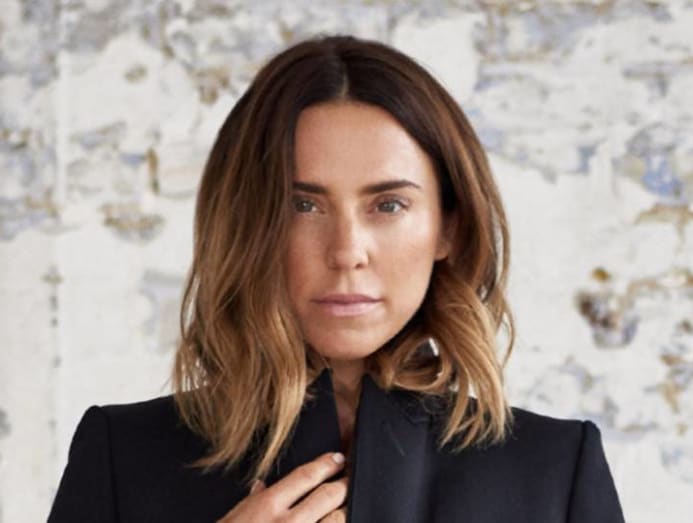 What 
Located at the Grand Ballroom of The Ritz-Carlton, Millenia Singapore, The Podium Lounge is one of the best after-party venues of the Formula 1 Grand Prix season, as it looks forward to hosting an estimated number of 10,000 guests over three nights of revelry with an epic entertainment line-up. 
Some know her as Sporty Spice from the iconic English pop band, Spice Girls, who dominated the charts in the 90s. After the group disbanded in 2000, Melanie C embarked on her own solo career and has since co-written 11 number one hits in the United Kingdom – more than any other female artist in chart history. She will be performing alongside other acts such as Raleigh Ritchie, the actor best known for playing Grey Worm in the hit HBO series, Game of Thrones, The Cuban Brothers, Daniel Jones, Kathleen De Leon, and rising homegrown artist Maya Davidov. 
Celebrity artist Jan Larsen, famous for his abstract neo-pop works, will also be debuting his one-of-a-kind multi-media presentation in the Grand Ballroom of the hotel. 
When 
September 20 till 22