From Bali to Niseko, Japan: The best holiday camps to send your kids to
Bamboo raft building, Chinese cultural immersion, skiing and snowboarding – these end-of-the-year programmes are a great way for your children to discover their potential during the upcoming school holidays.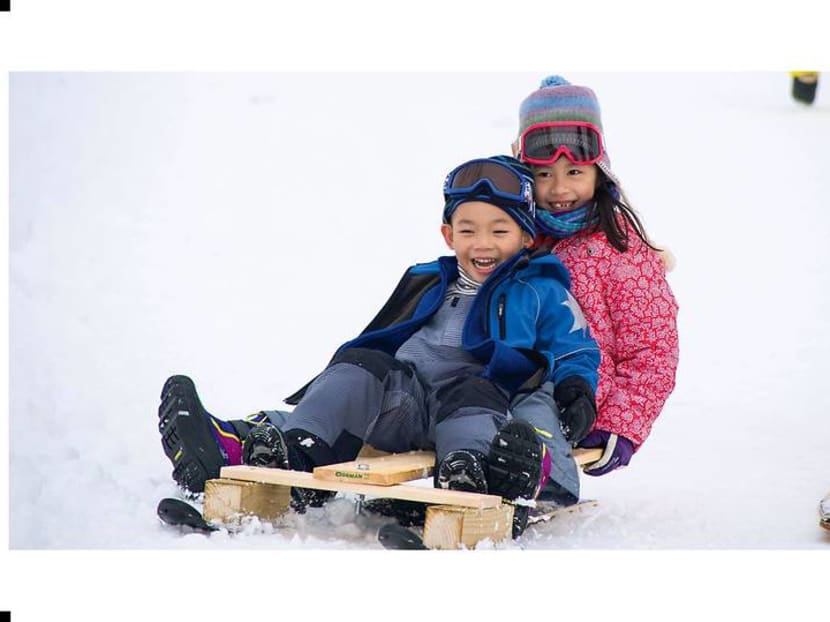 Ah, the December school holidays. What better way to make use of your kids' downtime than to expand their horizons at an overseas activity camp. Hopefully, they'll pick up some important life skills along the way.
Whether you prefer to have your brood close to home or choose to pack them off to a far-flung destination, the range of options available is vast. Here, we have narrowed down the list to the top four.
GREEN CAMP – BALI, INDONESIA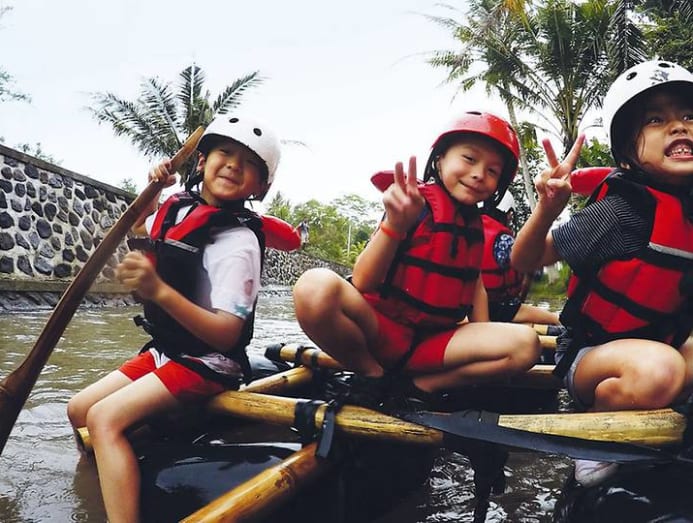 This is an excellent option if you're not a fan of extreme winter conditions or if you prefer to spend the season in the tropics inspiring and empowering your little one to become a green warrior. A sister enterprise of Green School, Bali – one of the greenest and most innovative campuses in the world – Green Camp offers short-term programmes for families and kids from ages seven to 17.
The camp teaches sustainability through community-integrated, entrepreneurial learning in a natural environment. Located in the same premises as the school in Ubud, the accommodation at Green Camp comprises beautiful yurts surrounded by lush jungle. Expect a wide range of unique and fun activities designed by experienced green facilitators to challenge campers physically, intellectually and emotionally. These include coconut tree climbing, bamboo raft building, night safaris, island trips, learning and practising mindfulness, exploring Bali rice paddies, native plants, and more.
For children aged between five and 14, go for the three- or five-day Green Adventure Family Camp for quality time with the whole family while connecting with nature, self and others. Starting dates for the three-day camp are December 20 and 27, while the five-day camp start dates are December 16 and January 10, 2020.
Parents who want to keep kids busy in the day learning the basics of sustainability, the five-day Green Explorer Day Camp for children aged seven to 12 – from December 16 to 20 – is perfect. Kids can be dropped off at the camp in the morning and picked up in the late afternoon for five days.
THAT'S MANDARIN – BEIJING/SHANGHAI, CHINA
That's Mandarin has been running its Winter Chinese Camps in Beijing and Shanghai since 2008, hosting campers from all over the world. The two- or four-week camps offer an engaging and rich experience in the Chinese language and culture. No boring lessons here: Kids will enjoy cartoon classes, storytelling, and role playing. To reinforce what has been taught in class, they will also participate in various Chinese arts like calligraphy and games, and will go on field trips that encourage them to practice the language in real-life settings.
If your child is between 12 and 17, pick from two full-immersion programme options: Full Chinese Camp or Chinese Homestay Camp. Participants in the Full Chinese Camp will share a luxury apartment or hotel room with other campers, while kids in the Chinese Homestay Camp will get to experience everyday life staying with a local host family.
For children aged seven and over, Day Camps are great if they're interested in both the Chinese language and culture. Parents will drop kids off on weekday mornings, where they will enjoy Chinese lessons, cultural activities, and field trips before ending the fun-filled day in the late afternoon. Year-end camps are scheduled to begin on November 18, December 2 and 16, and January 6, 2020.
EDVENTURE – NISEKO, JAPAN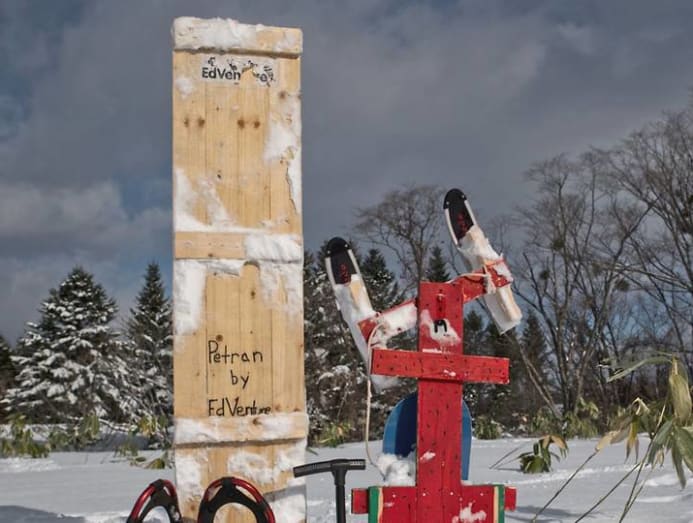 EdVenture offers multi-activity winter camp programmes for children aged five to 14 in the natural surrounds of Niseko. The only kids' winter camp in the ski town, it gives parents an option to enjoy some free time to tackle the tougher slopes or get some well-deserved me-time at an onsen while the kids are well taken care of by the camp's trained instructors.
Select from three options: A half-day programme without a ski or snowboard lesson; a full-day programme with group ski or snowboard lesson; or a full-day programme with private ski or snowboard lesson. 
The mornings see children taking part in fun and educational off-mountain activities such as snow craft building of snowboards, toboggans and snowbikes, snowshoe expeditions, snow shelter-building, fire-building and even avalanche safety. After lunch, kids who are signed up for full-day programmes will head up the slopes for their group or private ski lessons. Upcoming camps will take place between December 16 and January 5, 2020 (except December 25), and from January 20 to February 2, 2020.
LES ELFES INTERNATIONAL – VERBIER, SWITZERLAND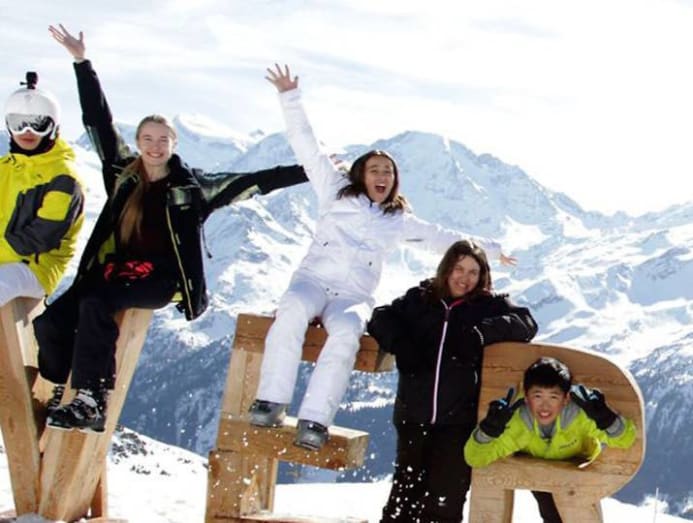 Les Elfes International organises winter and summer programmes for students aged between seven and 18 from over 60 nationalities. Located in Verbier, one of the world's most famous ski resorts, the one- to two-week camps are available from the beginning of December to the end of April. Activities encourage kids to discover their true potential and develop personally, focusing on leadership and teamwork, building confidence and interpersonal skills. 
Campers can choose between ski and snowboard lessons – from beginner to advanced levels­ – which can be combined with optional language lessons (English, French, Spanish, German or Mandarin) and exciting after-ski activities and excursions.
Accommodations are four-bedded chalets privately owned by Les Elfes. This is also the only camp that owns an on-slope private restaurant, which provides hungry kids with four hot meals and snacks daily.