Parents: Here's how to select the best preschool in Singapore for your kids
We speak to Dr Elaine Kim, co-founder of Trehaus School, and Kelly Hor, director of schools for Odyssey The Global Preschool, to find out what should inform your decision.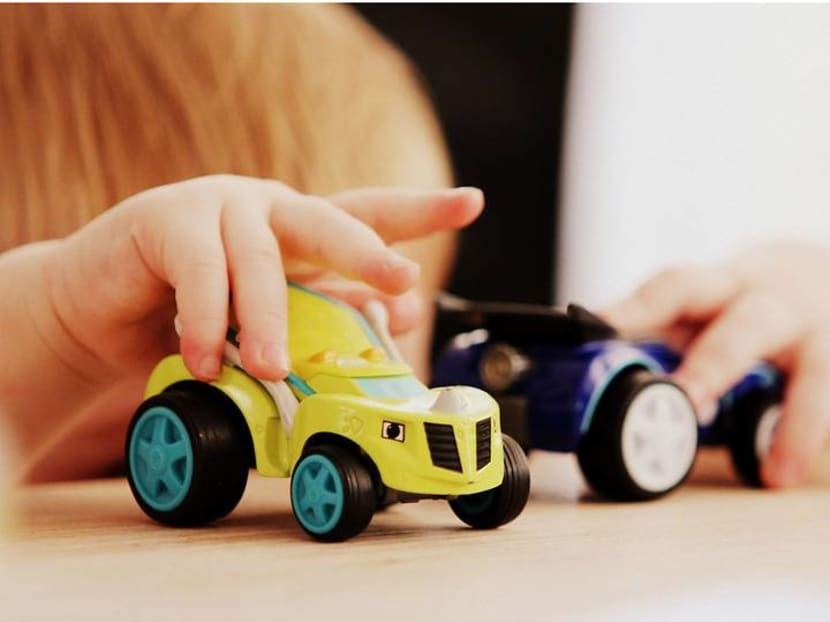 No longer do preschools have teacher-led, cookie-cutter curriculums. Instead, there is a wide array of different award-winning pedagogies, language immersion programmes, beautifully-designed campuses, first-class amenities... the list goes on. With so many options – and with each institution offering varying and unique features – how do you pick the one?
How do you even begin to choose? To help us, we asked two experts for advice.
Dr Elaine Kim is the co-founder of Trehaus School – a Silicon Valley-inspired preschool in the heart of the CBD – which launched in August, revolutionising how parents and children can seamlessly work and play under one roof. With this modern approach to school-work-life balance, Trehaus School is set to pave the way for a new generation of top preschools in Singapore.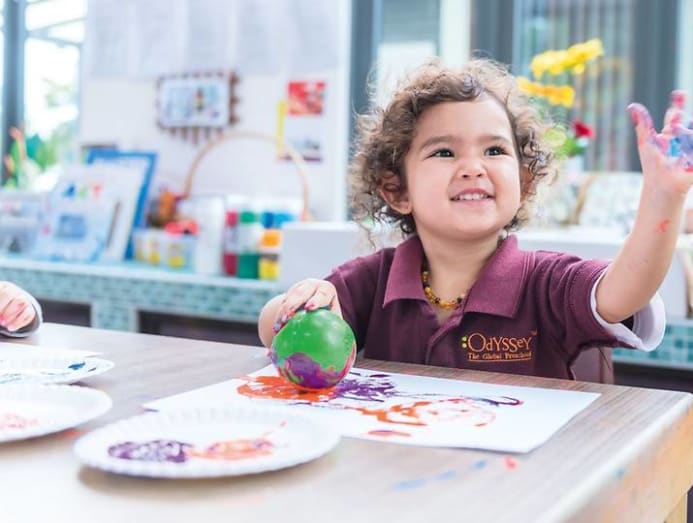 According to Dr Kim, the top priority when choosing a preschool would be picking a place where your child will be the happiest. "Academics are important, but your child has a lifetime of formal learning ahead of them. Preschool should be a joyous place where he or she learns to love school and makes happy memories with you," she affirmed.
Kelly Hor is the director of schools for Odyssey The Global Preschool, a prestigious IB-certified institution backed by Reggio Emilia practices. In her opinion, having a melting pot of cultures is the most ideal situation as it "helps children develop an in-depth understanding of intercultural differences and international mindedness – essential skills for little ones to thrive as learners not just in the local learning environment, but globally as well."
Although there are many factors to note when it comes to narrowing your choices, there are six key essentials in determining the best preschool for your child. And, it starts with you, the parent.
"Academics are important, but your child has a lifetime of formal learning ahead of them. Preschool should be a joyous place where he or she learns to love school and makes happy memories with you." – Dr Elaine Kim
KNOW YOUR CHILD, KNOW YOURSELF
Before researching schools, spend some time thinking about your child. What kind of environment does he or she thrive in? Does your child need more structure or more freedom? In what areas would you like to see the most growth? Thinking about your child's personality will help you recognise that the school which everyone else is raving about might not actually serve the needs of your little one.
As a parent, you may also have opinions about the way you want your child to be educated. For instance, is the centre more focused on play or academics? If you're academic-oriented, a school that doesn't give homework isn't the right one. So do make sure the school's philosophy, beliefs and values are aligned with yours.
FIND THE CURRICULUM THAT WORKS FOR YOUR CHILD
There's no such thing as a one-size-fits-all curriculum, even in early learning. For you to decide which curriculum works best for your child, pay a visit to the centre with Junior and see for yourself if he or she feels comfortable in class.
While established institutions such as Odyssey The Global Preschool bank on proven pedagogies like the Reggio Emilia method, where children are empowered through a child-directed learning approach, Trehaus School draws inspiration from a gamut of methodologies that include Montessori, Reggio Emilia, Ecological Systems, RIE, and Somatics.
"In this changing world, parents increasingly recognise that education also needs to change accordingly to meet a future where more than 50 per cent of the jobs that exist tomorrow don't exist today," said Dr Kim. "The debate of each pedagogy holds its pros and cons, and that is why we have extracted the best elements of each to help us curate our very own project-based curriculum and framework. Our curriculum writers are not only from the education field, they are from all walks of life and backgrounds – tech engineers, psychologists, doctors, artists, music producers and entrepreneurs – providing a diverse perspective that lends a breadth of skillset teaching to the curriculum."
GREAT TEACHERS ARE HALF THE BATTLE WON
It goes without saying that teachers make up the heart of the school, so it's important that you find a caring and dedicated educator who is qualified and well-trained. "In Singapore, parents are quite fortunate in that the Early Childhood Development Agency (ECDA) regulates the industry quite stringently; all teachers must possess relevant qualifications, centres must satisfy guidelines on matters such as staff-child ratios, and there is the accreditation system, SPARK (Singapore Pre-school Accreditation Framework), for preschools," explained Hor.
A LOW TEACHER-STUDENT RATIO FOR THE WIN
Children are individuals with different learning preferences, talents and characters. To meet your little one's needs, it is crucial to find a school that offers small class sizes and low teacher-student ratios. At Trehaus School, the ratio is at a very low 1:5.
This enables the teacher to foster the child's individuality and potential rather than just a cookie-cutter, top-down style of class management," explained Dr Kim.
AN EFFECTIVE CLASSROOM SET-UP
With both Trehaus School and Odyssey The Global Preschool, the bar is set very high in terms of classroom infrastructure. Hor believes in the principle of the environment as the "third teacher" in effectively supporting children's learning and growth. "Classrooms for toddlers should not be overly cluttered with furniture and materials. There should be clearly defined pathways and ample floor space for play, interaction and movement, which would encourage them to explore and investigate their environment," she added.
Trehaus School at Funan takes a different approach with open-plan classrooms designed like little villages complete with supply stores and a bank to draw Trehaus currency. The kids also have access to an indoor playground sandpit, beach house and rock wall, as well as an outdoor edible garden and futsal court. More importantly, there's a business centre and cafe within the Trehaus space for parents to co-work at while their little ones are in school.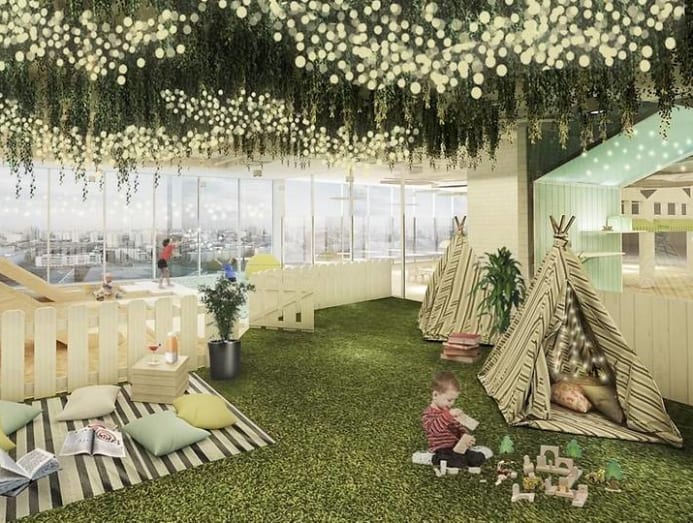 The biggest thing to remember is that it's more important to follow your child's lead than to follow the crowd. Ask yourself: Does your child look happy being there? Do you hear laughter from the other children? Can you feel the warmth of the staff and a sense of community? Does the school view parents as partners in raising the child together or are parents merely customers and their kids an enrolment number? Ultimately, it's not about being in the most prestigious school or one with five-star amenities, but what suits your child best.