Lights! Camera! Action! These jewels are inspired by movie magic
From Cleopatra's poncho necklace to Pinocchio's mother-of-pearl collar, Bulgari's Cinemagia high jewellery collection features plenty of cinematic references.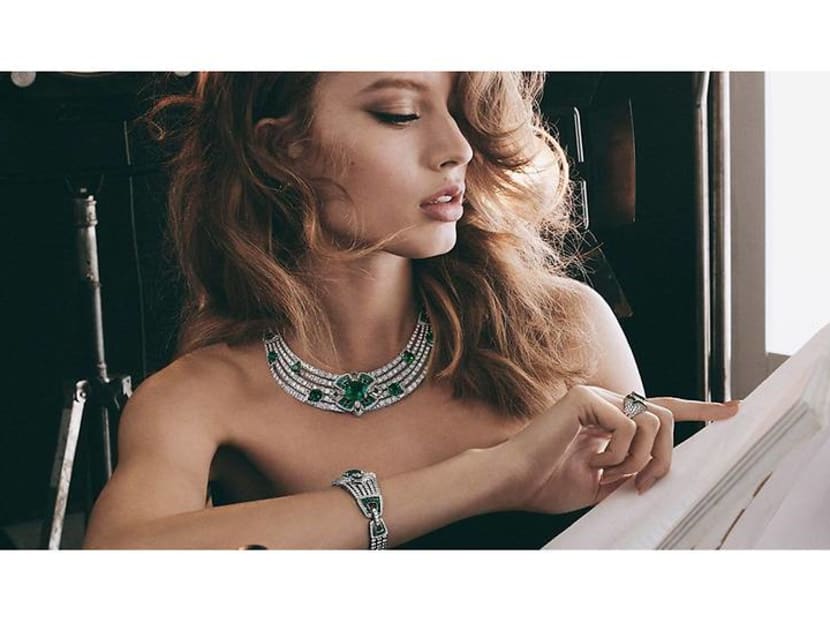 Hollywood icon Elizabeth Taylor's love for jewellery is well-documented – and it was no secret that she was particularly enamoured with Italian jeweller Bulgari. Even her fifth husband, Richard Burton, famously quipped: "The only word Elizabeth knows in Italian is Bulgari." The Taylor-Burton union blossomed in 1962 when they filmed Cleopatra in Rome, also home to Bulgari, and they would make visits to the brand's Via Condotti flagship boutique together.
Bulgari's love affair with cinema flourished during the golden years of Dolce Vita in the 1950s and 1960s. During that time, the American film industry had descended upon Cinecitta in Rome, dubbed Hollywood on the Tiber (in reference to the river that runs through the city), and started producing movies and big-budget epics from there. Films such as Roman Holiday and La Dolce Vita captured the world's imagination and cast a spotlight on the sights of the Eternal City such as the Spanish Steps and Trevi Fountain, both a stone's throw from Bulgari's flagship boutique.
Leading ladies came to know – and love – Bulgari jewels both on and off the screen. Before long, the luxury house had solidified its status as the jeweller to the stars.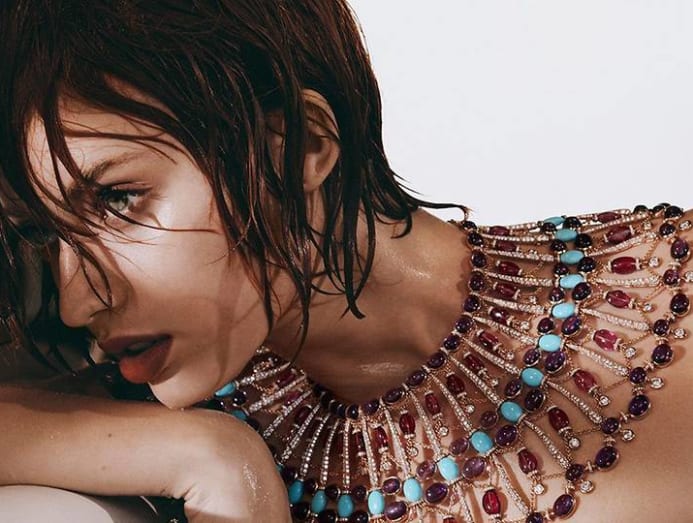 THE MAGIC OF CINEMA
The spirit of the Dolce Vita era is captured in Bulgari's latest Cinemagia high jewellery collection. "There were a lot of stars who wore our jewels during the Dolce Vita period, and looking through our archives, they wore them for both formal and informal occasions, and with a kind of attitude. Right now, we want to create jewels that the ladies can also wear outside of a formal setting – in different layers, as a choker, with a chain, basically playing around with jewels," jewellery creative director Lucia Silvestri enthused during the collection's regional launch in July at the newly opened Six Senses Thimphu in Bhutan.
Presenting the collection against a backdrop of majestic mountains and sacred monasteries in the Himalayan kingdom, a country synonymous with the concept of gross national happiness, was a deliberate decision. "It's the kingdom of happiness and we want to share the same feeling with our clients, in the same way we want the Bulgari jewels to communicate joy and happiness, as well as our approach to living larger than life," said high jewellery director Giampaolo della Croce.

ELIZABETH TAYLOR'S EMERALD AFFAIR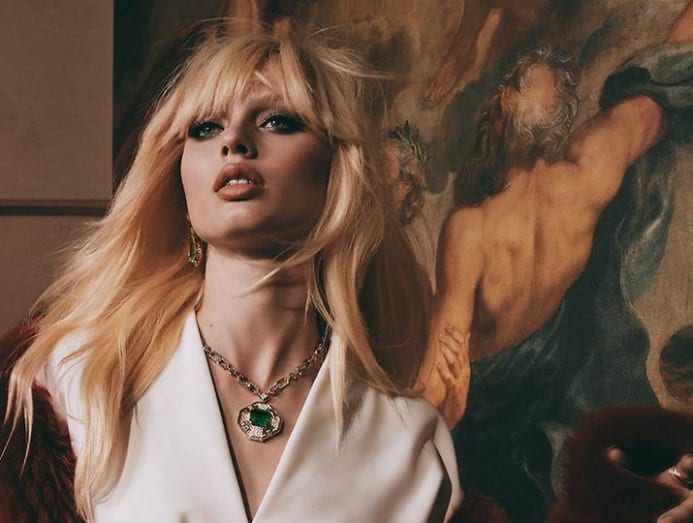 And who better than Taylor truly embodied this spirit of joie de vivre? Burton would often lavish his lover with sparkling baubles. One of these was a sautoir with a 65-carat sugarloaf cabochon sapphire that he gifted her for her 40th birthday in 1972, and that is now part of the Bulgari Heritage Collection.
Bulgari returned Taylor's affection by reimagining the necklace in a bold, geometric design anchored with a 24.46-carat octagonal step-cut emerald, calling it the Emerald Affair.
WHAT'S IN THE PERFECT GEM?
Much like how an actress portrays a role in a film, Silvestri highlighted that unique gemstones define an entire creation.
The X-factor that she looks for in the perfect gem: "Colour is the most important; then clarity, size and cut. I also like stones with personality. They don't have to be perfect, there can be some inclusions which means that the stones are alive. We'd then announce the beauty of the stone with our creativity, mixing it with other colours and stones."
One only has to look at the combination of precious gems (emerald drops, rubies and diamonds) and coloured stones in unconventional cuts (vivid cabochon-cut spinels) in the Dolce Vita Colours necklace to understand.
There are plenty of cinematic references across the over 150-piece collection – from Cleopatra's poncho necklace and Pinocchio's mother-of-pearl collar, to Captain Hook's Pirate Treasures collar necklace and Tinker Bell's Fairy Wings earrings – but the Action! necklace is perhaps the most literal interpretation of the theme. Taking the form of a celluloid film, it is crafted from black-silver zirconium, a hyper-resistant metal the brand uses for the first time in high jewellery. Besides ensuring that it sits comfortably around the wearer's neck, the necklace's sinuous and flexible form hides a surprise mechanism – the round film, when rotated, reproduces the sound of old projectors.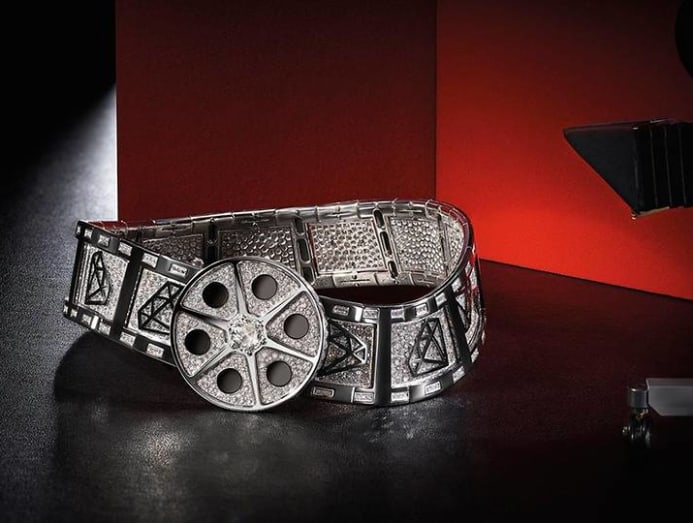 THE JEWELS ARE DAZZLING DIVAS TOO
While Bulgari may be the jeweller to the stars, its jewels are also divas in their own right, having starred in more than 40 films, from The Visit with Ingrid Bergman to Casino with Sharon Stone. The latter film's most epic scene, where Robert De Niro presented Stone with a trunk full of Bulgari jewels, is Silvestri's favourite cinematic moment involving the brand. Della Croce concurred: "The scene represents the concept behind our jewels – it's pure pleasure." And just like a film-maker, Bulgari is a storyteller with a heart for beautiful things.
Here's a closer look at the stunning pieces.