The Cartier Magnitude collection is all about unexpected marriages
The maison's new high jewellery collection sees the pairing of precious stones with ornamental hard stones to result in a range of imaginative, timeless pieces.
London is the city of world-famous landmarks such as Big Ben, Buckingham Palace and Westminster Abbey. Since 1909, it has also been closely associated with Cartier. It was that year more than a century ago when Jacques Cartier – one of the three Cartier brothers who brought their grandfather's business onto the world map – opened the French luxury maison's London flagship store at New Bond Street.
In June, the city played host to a dazzling affair by the maison – the launch of its new high jewellery collection, Magnitude. Six key sets of jewellery were presented as part of an extensive exhibition of over 500 exquisite, one-of-a-kind pieces, held at 180 The Strand, an iconic Brutalist building in the heart of London.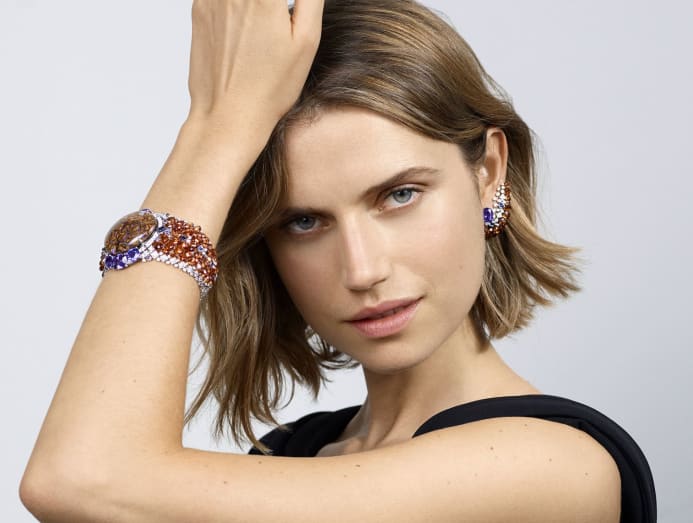 For the collection, the maison's artisans drew notes from Cartier's heritage in jewellery making and melded them with those they had extracted from the world of astronomy.
The materials used in the jewellery, like celestial bodies, collide to result in a bold formation – one where precious and semi-precious stones meet and become unexpected best friends. Think diamonds and rutilated quartz, or emerald and rock crystal.
To match their out-of-this-world designs, the names of the pieces also take after matters of outer space, such as Aphelie, which means the point of the orbit at which the Earth is furthest from the sun.
Following the exhibition, a gala dinner rolled out at the history-rich Shoreditch Town Hall in East London. English actresses and International Cartier Friends of the Maison the likes of Claire Foy, Lily Collins and Letitia Wright were present to celebrate the launch that evening with Cartier CEO and president Cyrille Vigneron, as well as relish a high-octane performance by the exuberant Beth Ditto and her rock band. 
APHELIE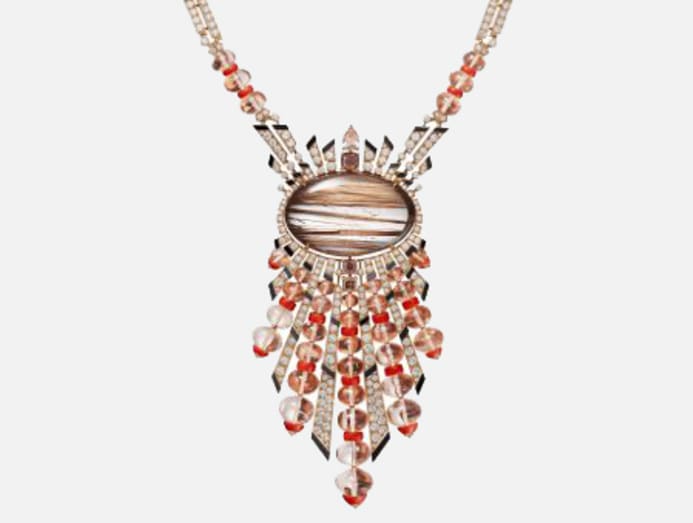 An art deco-inspired piece is this pink-gold Aphelie necklace, which features a golden-brown rutilated quartz heart that seemingly emits rays of pink diamonds, coral, morganite and onyx.
EQUINOXE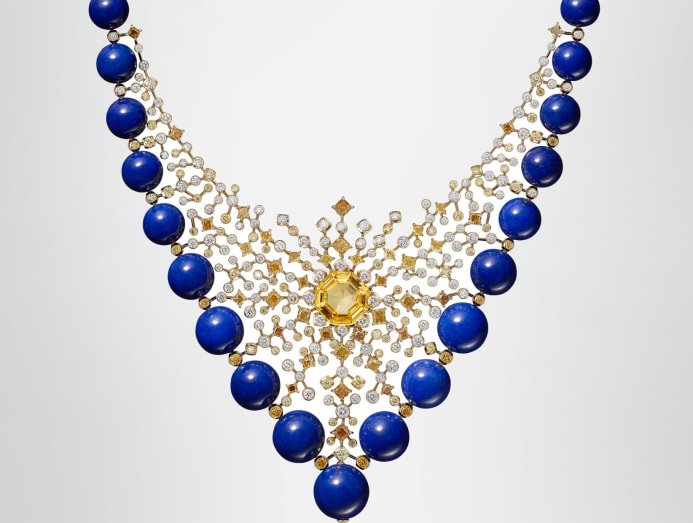 With this Equinoxe necklace (named after the equinox, which is the instant of time when day and night are of equal length), lapis lazuli represents the deep blue night sky, while diamonds in yellow, orange and white resemble a constellation of stars. The brightest star here is represented by a sizeable orange-toned yellow sapphire placed right at the heart of the piece.
SORELI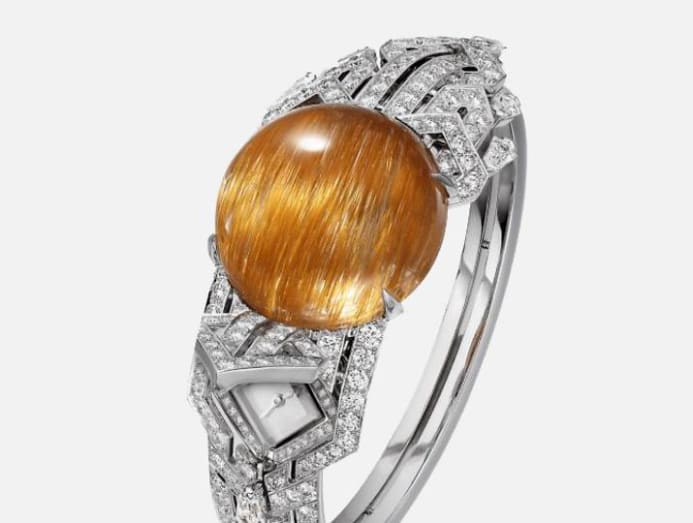 This piece from the Soreli range is centred around a striking cabochon-cut rutilated quartz, which glimmers to life as light passes through its translucent body. Fun fact: The stone actually hides a watch dial underneath, which is only seen when one pushes a tiny button to open the cover. On the bracelet, kite-shaped and brilliant-cut white diamonds are arranged to form a geometrical motif. 
THEIA
The Theia necklace, which was first worn by English actress Lily Collins to this year's Met Gala, is defined by a stunning ensemble of seven round-shaped Colombian emeralds surrounded and accompanied by rock crystal. Bearing an art deco style, it also features diamonds and onyx which give it a classic yet graphic beauty. And showcasing the maison's penchant to create versatile pieces, the pendants at the front and back of this necklace can be removed and worn as a brooch or on a chain by itself.  
YUMA
Speaking of stars, Cartier illustrates the radiance of the sun in the Yuma necklace. Diamonds ranging from golden yellow to brown in different cuts are contrasted with platinum. Depending on the occasion, the necklace's length can be adjusted according to one's fancy.
ZEMIA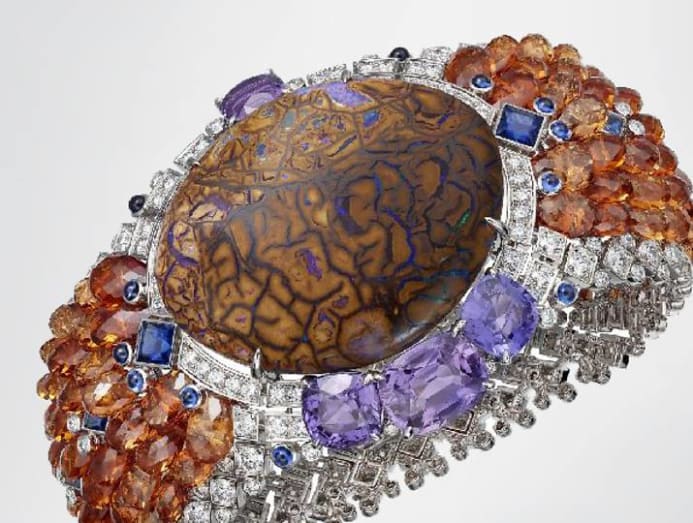 Last but not least is the Zemia range, which loosely translates as Earth and bears similar colours found naturally on the planet. Here, the Zemia bracelet is strikingly ornamental thanks to a 77.27 carat matrix opal from Australia which is paired with a vibrant combination of blue and purple sapphire, garnets and diamonds.