Why does this cocktail at the Baccarat Hotel New York cost S$7,000?
The L'Imperial cocktail is an experience unto itself.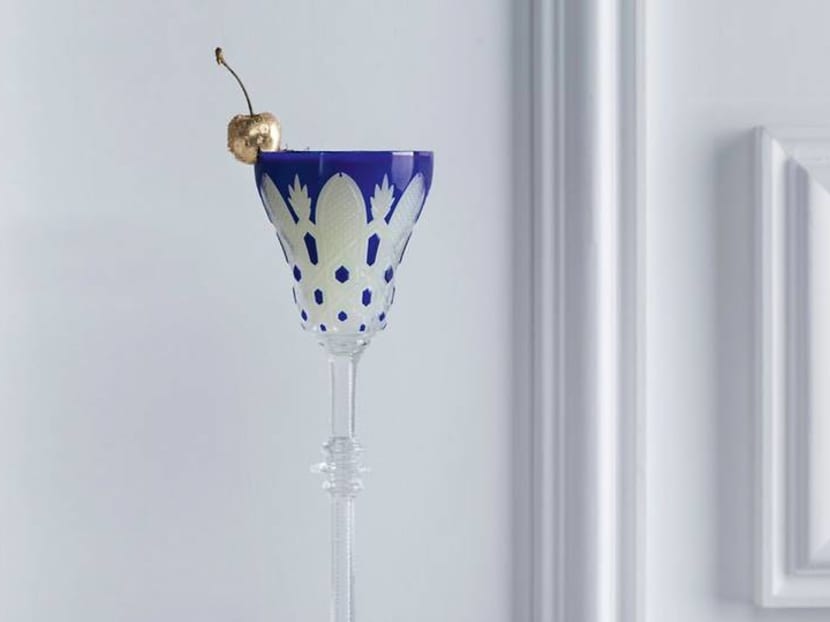 As far as posh cocktails go, The Bar at the Baccarat Hotel New York has the Last Word – or at least an elevated take on the classic Prohibition-era cocktail that consists of equal parts gin, green chartreuse, maraschino liqueur and lime juice. First created in the 1920s by vaudeville performer Frank Fogarty at the Athletic Club Bar in Detroit, the cocktail was priced at US$0.35 – the club's most expensive drink at the time.
Today, the Baccarat Hotel's modern-day version, named L'Imperial, will set you back US$5,000 (S$6,923). Why the hefty price tag? For one, exceptional spirits are used: A rare green chartreuse from between 1921 and 1926, priced at US$1,150 per serving, gives the cocktail its edge, while Nolet's Reserve gin and cherry oak-aged maraschino liqueur are also used in the concoction. It is then topped off with an Amarena cherry enveloped in gold leaf, Beluga vodka caviar pearls, and saffron – which is only the most expensive spice in the world.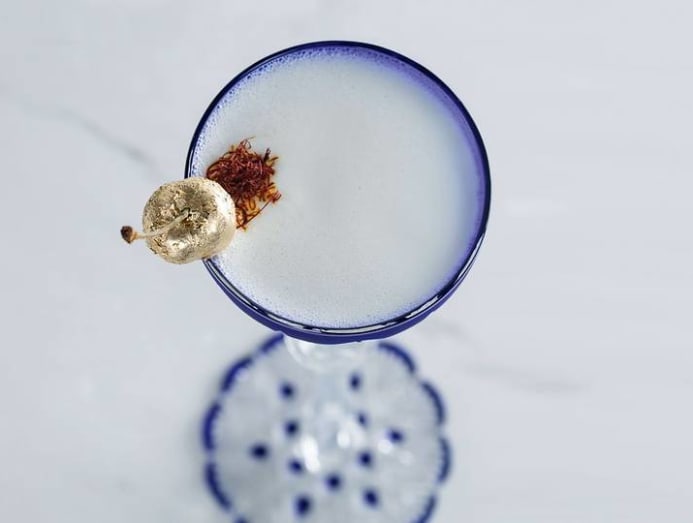 But what makes L'Imperial unique is the exquisite Baccarat Tsar glass it is served in (that you can take home after) – you are in the French luxury crystal brand's first hotel and global flagship, after all. Cut from clear and coloured crystal, the tall diamond-infused glass represents the highest mastery of French crystal-making technique. Simply put, L'Imperial is a drinking experience like no other.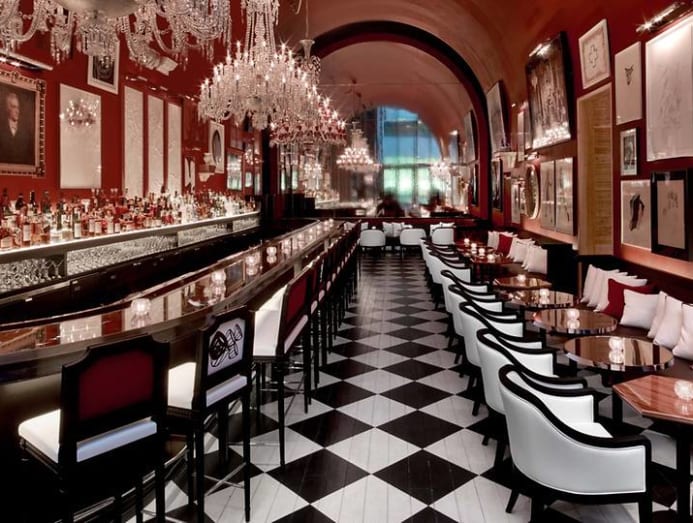 QUICK FACTS ABOUT THE L'IMPERIAL COCKTAIL WITH BACCARAT'S TSAR GLASS
US$5,000: The price of L'Imperial cocktail with Baccarat's Tsar glass keepsake.
US$3,600: The price of the Tsar glass, a masterpiece that requires the expertise of only the best artisans in France to make.
1909: The year the Tsar glass was first created for Russia's last tsar, Nicholas II, who fell in love with the French crystal brand during his honeymoon in Paris.