Ruben Pang: Keep your kids occupied by creating your own art space at home
With the school holidays just round the corner, keep the young ones occupied by creating an improvised art-making space at home. Singapore artist Ruben Pang shows you how.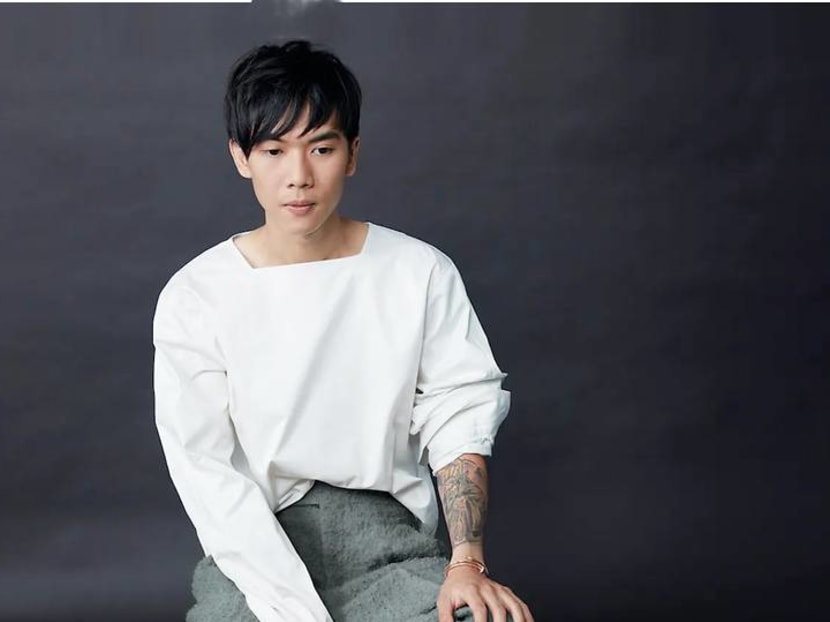 Singaporean artist and Singapore Tatler 2017 Gen.T lister Ruben Pang, 30, is known for his ethereal works that feature a vibrant and kaleidoscopic palette. While Pang produces his works in a studio, there's no reason homeowners can't transform a room or corner in their abodes into impromptu creative spaces.
A dedicated space might also get the creative juices going, and it doesn't have to be just for kids – adults can get in on the fun too. It sure beats working off the dinner table! Here, Pang shares five tips on how to set up your own pop-up studio.
COVER IT UP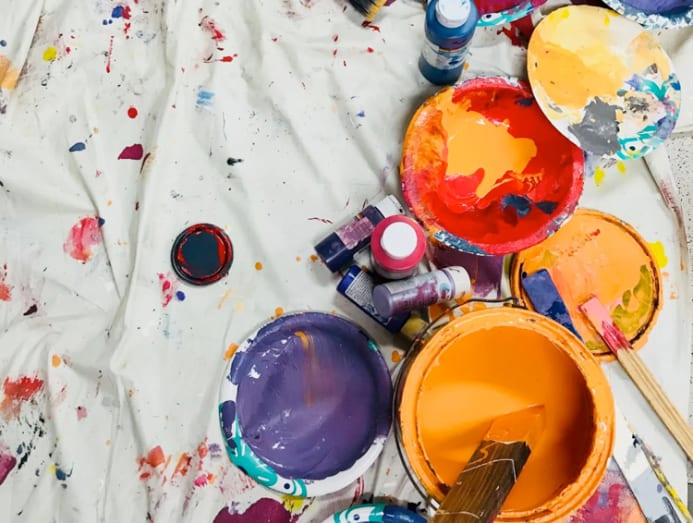 "Use more protective surfaces than you think you need, make sure it's waterproof to prevent oils, solvents and paint seeping through and staining the floor or carpet. Use lots of drop sheets, tarps and rags; prepare the room like you're about to slaughter something in it and you're in the right direction. This way you can still make a mess and when you're done, you can roll everything up and it's as if it never happened."
LEAVE NO PRINTS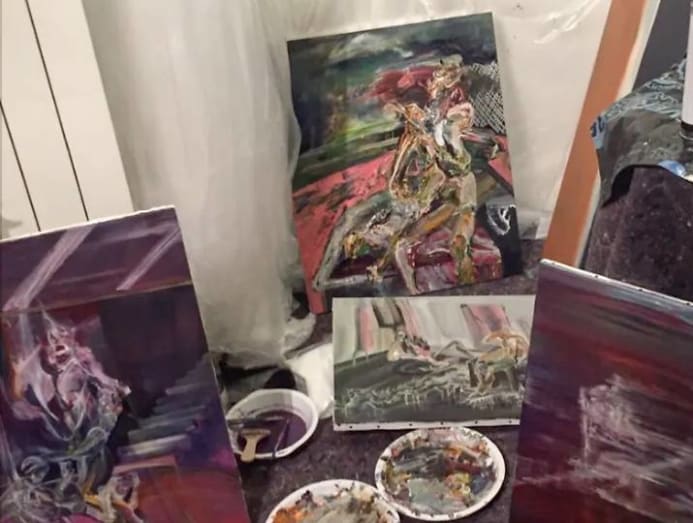 "Take off your shoes when you're in the splatter zone and leave slip-ons just outside of the area. I get paint, solvent and oils on everything, and sometimes I step on my own palettes and they'll cake up on the floor and leave coloured footprints everywhere. So now I'll take off my shoes if I'm working in a temporary set-up, so if I'm clumsy, at least I can put my dirty feet into clean shoes and not leave a trail around the property."
AIR THE ROOM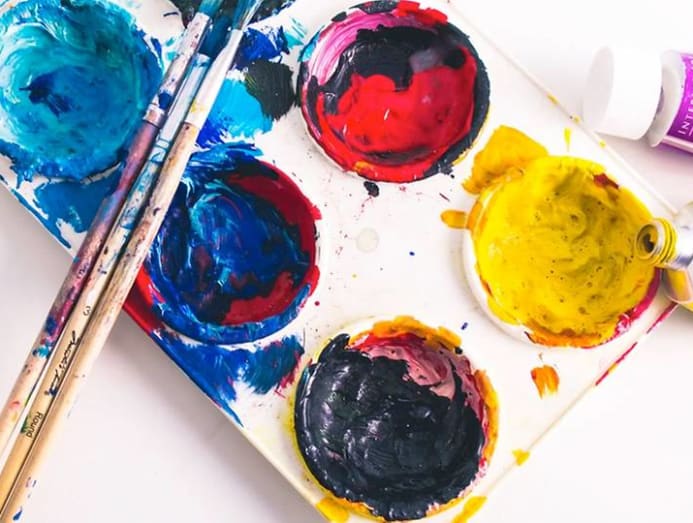 "In my experience, the odour of solvents and oils can be neutralised in a day with a door open, so you don't have to worry about a lingering smell. However, a painting that is still curing will produce the smell, in fact, you might even notice it when you're near a very textured painting that's dry to the touch but still in the process of curing.
Spray paints are the only exception; everything smells like spray paint once you've used it in the room, at least for a week."
MOVE TO THE BEAT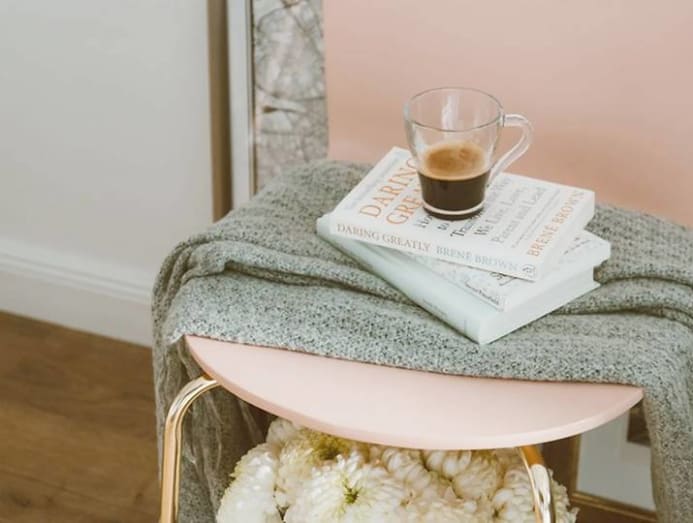 "I've been listening to albums from start to end in a less distracted environment. Just pour yourself a drink, dim the lights and allow the music to be the sole sensorial stimulus. I like the intimacy of listening to music on headphones and a pair of good headphones is a portal into a sonic adventure."
START SMALL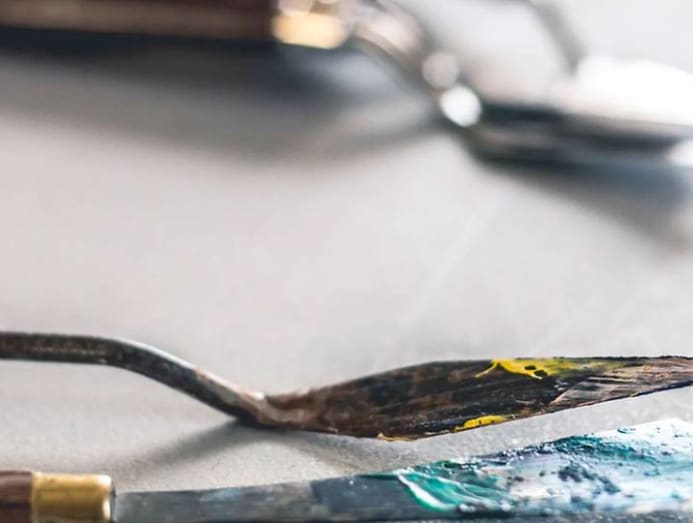 "Small paintings, home-studio recordings and 'scaled-down' work can be very powerful. Some of my favourite recordings were made in basement studios or compiled from live performances.
I enjoy Medardo Rosso's head forms and Lucio Fontana's ceramic works as an example of intimate and compelling sculptures. Francis Bacon and Frank Auerbach made monumental masterpieces from home – although one could argue their apartments were studios that happened to have a bed in them."