How this 26-year-old entrepreneur and art collector is supporting young artists
Through his non-profit Recharge Foundation, private equity manager Lorin Gu offers grants to artists and artisans, and plans to open a museum in Singapore in future.
Clad in a navy suit paired with a white T-shirt and matching sneakers, Lorin Gu looks every bit the millennial entrepreneur. His boyish good looks is a sharp contrast to the urban industrial surrounds of our shoot location, a former ship repairs factory on 2 Cavan Road, which was transformed into a pop-up art destination, Twenty Twenty, by the Singapore Arts Club in January.
The camera loves Gu – the 26-year-old is the founder of Recharge Capital, a growth and private equity investment fund headquartered in Hong Kong and operating in Beijing, New York and Singapore – and so does our art director, who extols the way his face catches the light oh so naturally.
Perhaps this innate ability, along with the painting he is pictured with featuring a lone figure with striking turquoise hair by British artist Lisa Wright, and the diamond-encrusted Cartier Rotonde de Cartier timepiece on his wrist – both from his own collection – provide reference points for our ensuing conversation about his passions: Jewellery and art.
Both passions form the basis of his non-profit Recharge Foundation, which he founded in 2014 to promote the cross-cultural preservation and conversation of visual and bejewelled arts. Besides building his family's interdisciplinary collection of art, antiques and jewellery, Gu is offering grants to support artisans who are turning traditional craftsmanship on its head – just the kind of disruption that one has come to expect of his generation.
Growing up, Gu would often follow his mother to jewellery boutiques and workshops around the world. He later became interested in the idea of what jewellery means to people of different times and societies.
"Jewellery is probably one of the oldest forms of cultural narration – from an indication of men's power to women's trophy status to women's independence and ambition today," he expounded. "This corresponds to the theme of the Recharge Foundation's collection, which explores cultural narration and value evolution. We look at the convergence and divergence of values, customs and materialism in the world."
Covering a time period from 1905 to the present, the collection explores three main threads: Race and ethnicity, female and minority empowerment, and the rise and demise of consumerism.
According to Gu, "The narrative, cultural and aesthetic merits of jewellery are often overlooked because people couldn't quite fathom the rich history and stories behind them. Art serves as almost an easier medium to bring out the story in the jewellery pieces, especially when you pair them together."
The foundation currently has over 400 jewellery pieces, from big names such as Cartier, Van Cleef & Arpels and Graff, to no-name designers lost in the 1940s and 50s, whose creations were found at shows, auctions and boutiques, and acquired as part of the collection. While jewellery was the starting point, the art was collected almost simultaneously, and there are now over 450 works.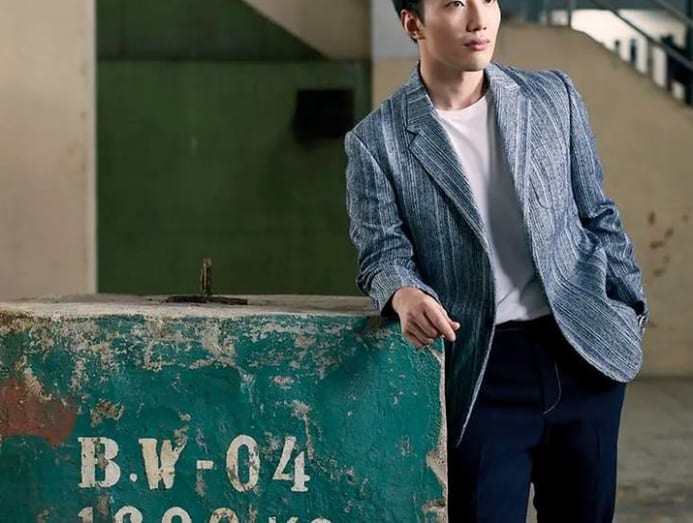 Gu offered connoisseurs in Singapore a look at this unique juxtaposition between jewellery and art at Twenty Twenty, with the HumanMakes: Treasures in the Rough exhibition.
He personally selected artworks by contemporary artists such as Wright, Canadian painter Anna Weyant and American sculptor Genesis Belanger, and showcased them alongside a 1966 vintage jewellery piece by Harry Winston. The Recharge Foundation also presented workshops by local artists and makers showcasing various creative expressions such as hand-weaving.
The foundation first launched the HumanMakes programme during the Frieze New York art fair last May with a cross-disciplinary exhibition of Chinese art, looking at contemporary interpretations of ancient techniques such as feather marquetry, alongside Graff high jewellery pieces.
"The HumanMakes programme is really about encouraging young artists who have taken pride in their own local traditional techniques and are modernising them to be new forms of artistic expressions," enthused Gu.
"We try to find ways to give the artists not just exhibition opportunities, but also commercialisation opportunities to create pieces in collaboration with big brands to get them exposed to a greater audience," he explained.
There are two upcoming exhibitions with French jewellers Cartier and Chaumet. "It will be a collaborative project. With the Chaumet exhibition, for instance, we're creating special-edition jewellery boxes to contain jewellery. It's a very interesting yet subtle way of pushing this curiosity to the audience, and the jewellery brands also realise the need for elevating themselves beyond being just a consumer product."
EYE ON SINGAPORE
The HumanMakes exhibition at Twenty Twenty is only the start of the Recharge Foundation's strategic partnership with the Singapore Arts Club, which is helmed by gallerist Audrey Yeo, to invigorate the local arts scene. They hope to bring together artists and artisans from around the world to create a synergistic experience for both local and international audiences to experience something that is not traditionally proposed by brands, galleries and museums.
Meanwhile, Gu is currently looking for a permanent home for the foundation in Singapore that will serve as a museum and a hub to influence the Southeast Asian region in terms of arts and crafts. There are plans to showcase its permanent collection, and with space dedicated to curatorial programmes and special exhibitions featuring local and international artists. The Recharge Foundation currently has a museum in Beijing, with plans to open one in New York in 2022.
For all that he is doing to bring new perspectives to craftsmanship, Gu himself is walking the talk with PlanetBeyond, a tech-enabled accessories and jewellery line crafted from reclaimed metals, including those from discarded mobile phones. Its first jewellery-inspired earbuds was launched last December.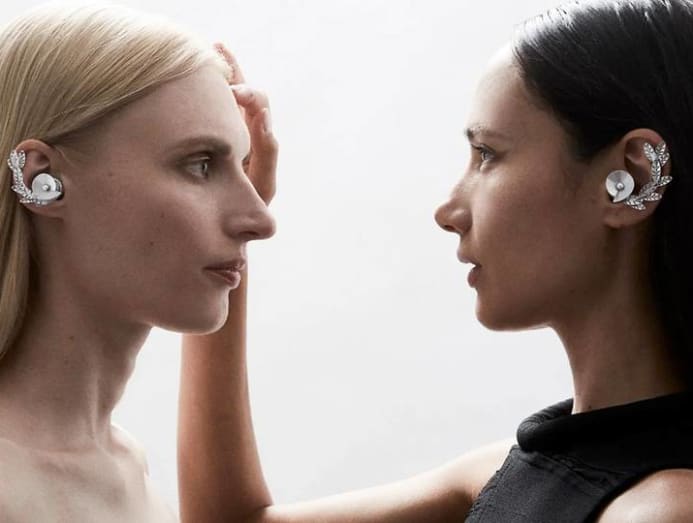 "PlanetBeyond is a way of expressing my love of jewellery design – not everything has to be about high jewellery," said Gu, a Harvard graduate with degrees in applied mathematics and arts history.
"What I found interesting is how people have been talking about sustainability from purely a marketing or material perspective, but nobody has really thought about sustainability from an operational perspective. I came across this old factory in China that was making pagers back in the 90s, and because it's such a small factory, it didn't really catch up with the technological progress and was quickly rendered redundant. So I thought, why not take this opportunity to create something that's new and futuristic, and has no trace of how dated the factory is. I really enjoyed the ironic contrast of it."
Clearly, Gu is the epitome of a Renaissance man, one who has his eye on the future, but his heart firmly in the past.