Is it Insta-worthy? Three millennials discuss their love for watches and jewels
What drives millennials' buying decisions? What motivates them to build their timepiece and jewellery collections? We speak to a supercar enthusiast, an accidental collector, and a budding investor to find out.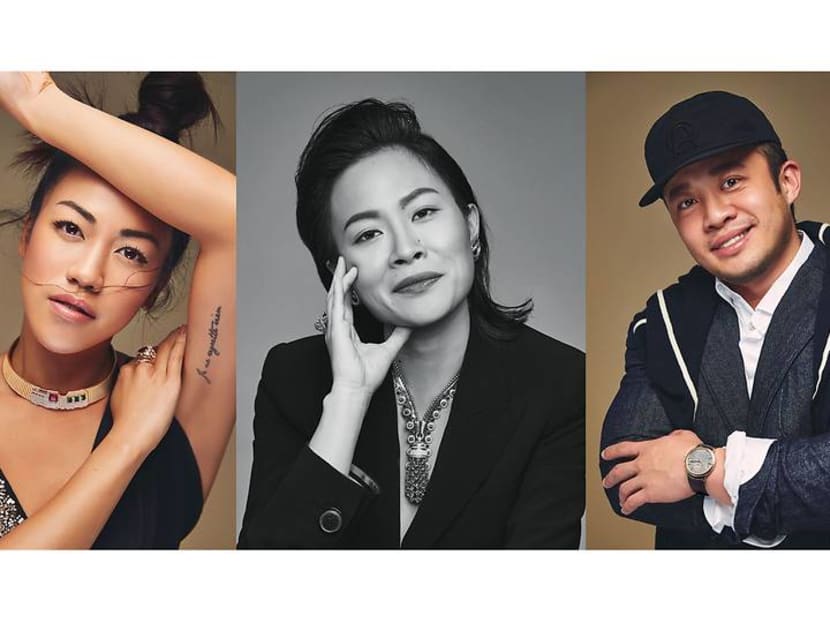 As the saying goes, it's different strokes for different folks. For supercar enthusiast Carmen Ow, she decides which pieces to add to her collection based purely on her emotions. Instagram addict Derrick Yeo fell in love with horology by accident, but his passion for watches is very much alive today. As for Sonia Ong, she appreciates her jewellery collection from both an artistic, as well as an investment, perspective.
CARMEN OW
From her first encounter with a memorable piece of jewellery to the thought process that goes on behind each purchase, Carmen Ow is no stranger to the world of high jewellery and luxe watches. Here, the 30-year-old tells us more about her love for the finer things in life.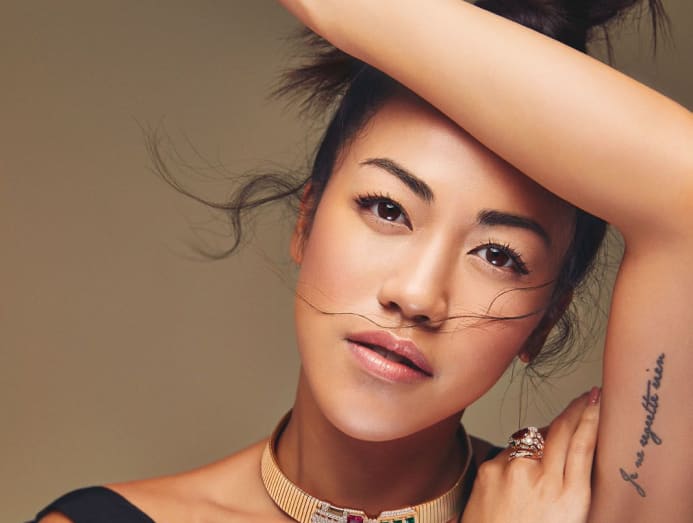 Ow is a supercar enthusiast who often joins her father, Victor Ow, on driving trips. Not only does she enjoy the adrenaline rush, but she also appreciates the finer details and craftsmanship that goes into the making of the supercars she drives. Similarly with watches and jewellery, the director at property developer Clydesbuilt Group looks beyond merely aesthetics, seeking that special connection with the pieces before she makes a decision to acquire them. 
MY FIRST JEWELLERY PURCHASE
Was probably when I was eight or nine on a family trip to Florence, Italy. I saw this yellow gold charm bracelet filled with animal motifs at a tiny jewellery shop there. My late aunt, who doted on me a lot, knew that I liked it and she was so sweet – she went back to the shop to secretly buy it before surprising me with it later on during the trip. Now, it's too small to be worn but I still have it with me.
DESIGN, BRAND OR SAVOIR-FAIRE?
Craftsmanship and design definitely play a part in swaying my decision on which pieces to acquire. But I tend to be influenced by my emotions – what matters most is how I feel about the piece on first impression. Sometimes, after I try it on, the piece evokes a different feeling – for better or worse – too. So, it's really about my feeling towards the creation.
THE ITEM ON MY CURRENT WISHLIST
Is the Balcone brooch from Van Cleef & Arpels' latest Romeo & Juliet high jewellery collection. It features the balcony scene from the play, which is one of the highlights of the Shakespearean classic. On the front is a just beautifully crafted balcony but hidden behind the clip, where the pin is, are the two figurines of Romeo & Juliet. I particularly love that little secret twist, which shows their forbidden relationship as they declare their love in the darkness.
DERRICK YEO
With an impressive number of followers on his Instagram page (over 100,000), it is clear that Derrick Yeo, 34, takes his passion for wrist candy seriously. He tells us more about his love affair with watches that started over a decade ago.
Currently in love with his Richard Mille RM 055, the director at a manufacturing firm admits he fell in love with horology by accident. What started off as rewarding himself with a "decent automatic Swiss-made watch" at age 22 eventually grew into a full-blown obsession. "I love watches because they can last forever. While women have bags and jewellery, a watch is probably one of the most important accessories for men," said Yeo. And being a millennial, he constantly documents his passion for watches on his Instagram account.
MY FIRST WATCH PURCHASE
I remember it was a Tag Heuer Grand Carrera, one of its most high-end models, about a decade ago. Back then, I was a big fan of American actor Leonardo DiCaprio, who wore a Tag Heuer watch and was also a global ambassador for the brand.
DESIGN, BRAND OR SAVOIR-FAIRE?
All of the above, to be honest. Craftsmanship matters a lot because I'm quite particular about the manufacturing quality and finishing of the watches. There has to be a certain level of finishing and finesse. As for design and brand, different watchmakers specialise in different crafts and aspects, and boast different qualities. There is a watch for every occasion, so I will choose my watches – and hence the brands – based on the event and theme.
THE ITEM ON MY CURRENT WISHLIST
Is the new Rolex Oyster Perpetual Sea-Dweller in yellow Rolesor, which is a combination of Oystersteel and 18K yellow gold. This is the first time Rolex has introduced yellow gold to the Sea-Dweller range.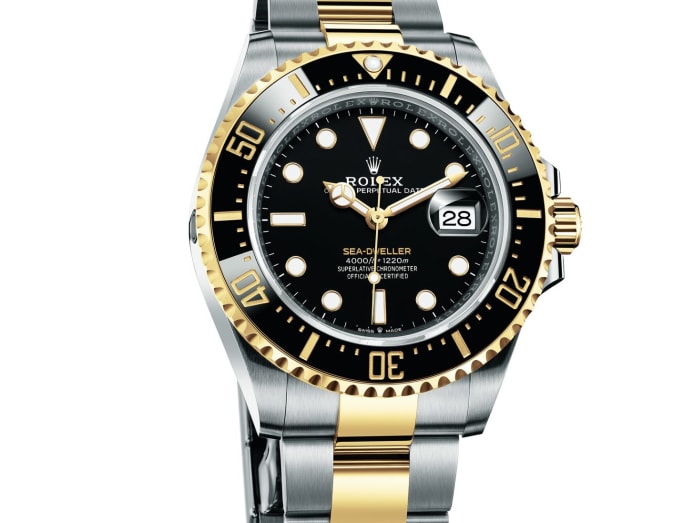 SONIA ONG
Not everyone can proudly declare that they make calculated decisions when it comes to making purchases. But being the well-informed millennial that she is, Sonia Ong, 36, knows exactly what she wants. The daughter of stylish society stalwart Nancy Ong tells us more about what she does before acquiring jewellery that she's laid her eyes on.
The executive director at the non-profit Singapore Wellness Association represents the modern, knowledgeable luxury consumer. She refrains from making impulsive jewellery purchases, instead choosing to do her research and understanding the subject matter before making an informed decision.
"The decision to purchase is complicated by the overwhelming choices available in the precious, semi-precious and costume jewellery market today," she said, adding that her philosophy is to "learn as much as possible to make the best decision possible".
MY FIRST JEWELLERY PURCHASE
The first most significant piece I acquired was a Yayoi Kusama Louis Vuitton Pumpkin charm in yellow gold and lacquer. I've admired her art for years, so I was really excited with the collaboration. I remember walking into the pop-up store, thinking I would buy a polka-dotted bag. Instead, I left with one of 27 limited-edition pumpkin pendants in the world. The thought of owning an original Yayoi Kusama artwork – and not a reprint or lithograph – made the purchase very compelling. It's a solid gold pumpkin I can caress, display and wear.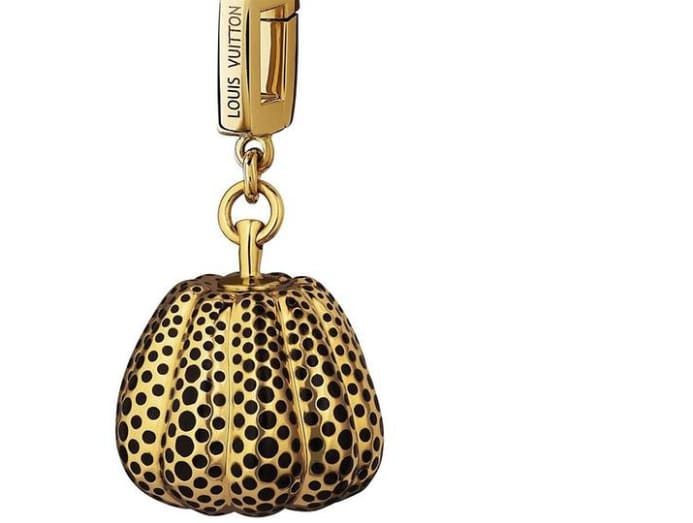 DESIGN, BRAND OR SAVOIR-FAIRE?
Handcrafted design, the work of skilled craftsmen, brilliant designers and the miracle of Mother Nature seem to be an overriding theme in my jewellery collection. I appreciate jewellery from both an artistic and an investment perspective.
MY MOST RECENT ACQUISITIONS ARE
A pair of Bulgari Serpenti earrings and a Chopard Gold Imperiale Chalcedony ring.