Private jets in Singapore: When First Class just doesn't cut it
For time-pressed captains of industry, or those who value privacy above all else, flying private is the best option. In which case, these Gulfstream jets are well worth checking out.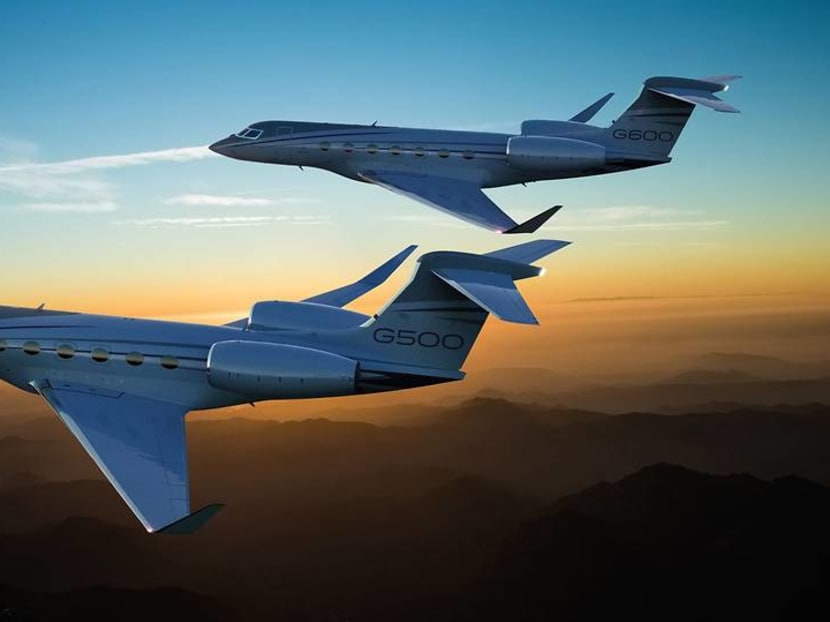 First class travel may offer all the luxuries to which you're accustomed – gourmet food, an extensive wine list, world-class entertainment and top-of-the-line amenities – but nothing beats having an entire plane to yourself (and your right-hand men or women).
For one, there's plenty of privacy and security. But most importantly, it means that you can fly whenever you want, wherever you want – no waiting around for a scheduled flight or even missing a flight because of a meeting that ran into overtime.
Flying private, you can simply take your meeting to the skies. Aboard any one of these three Gulfstream jets on our lust list, the aircraft manufacturer's Jet ConneX feature supports real-time TV, high-speed wifi, and FaceTime calls.
Gulfstream's signature cabin experience is a given – expect a whisper-quiet environment, low cabin altitude and panoramic oval windows that frame your views. Ready to take off?
BEST FOR SHORT- TO MID-HAUL FLIGHTS: GULFSTREAM G500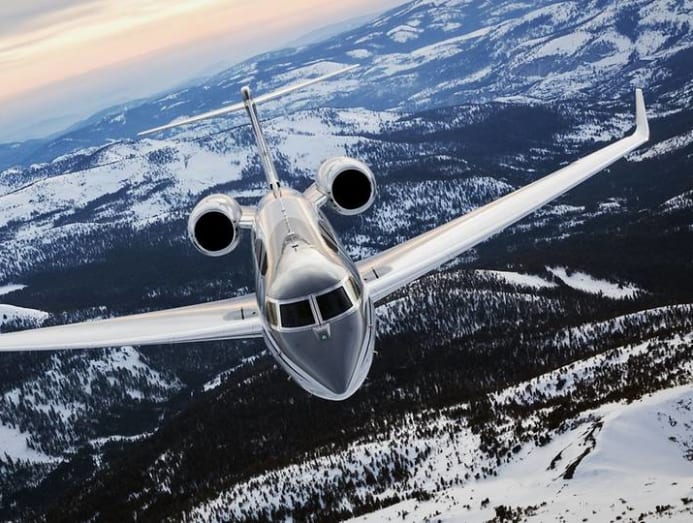 A clean-sheet replacement for Gulfstream's G450, the G500 is bigger, faster (cruising at 903 kmh) and flies farther (9,630 km) compared to its predecessor. Sculpted for speed, Gulfstream calls it "the industry's most aerodynamically efficient and advanced wing".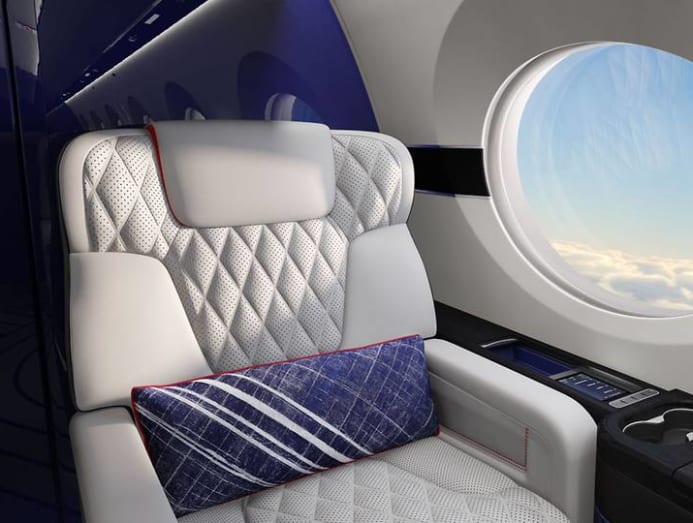 The roomy interior can be segmented into up to three living areas, accommodating ten seats and a comfortable sofa that sits three. Boasting a sleek aesthetic inspired by racing, the jet's Velocity concept was shortlisted for the Private Jet Design Concept category in the 2019 International Yacht & Aviation Awards.
BEST FOR MID- TO LONG-HAUL FLIGHTS: GULFSTREAM G600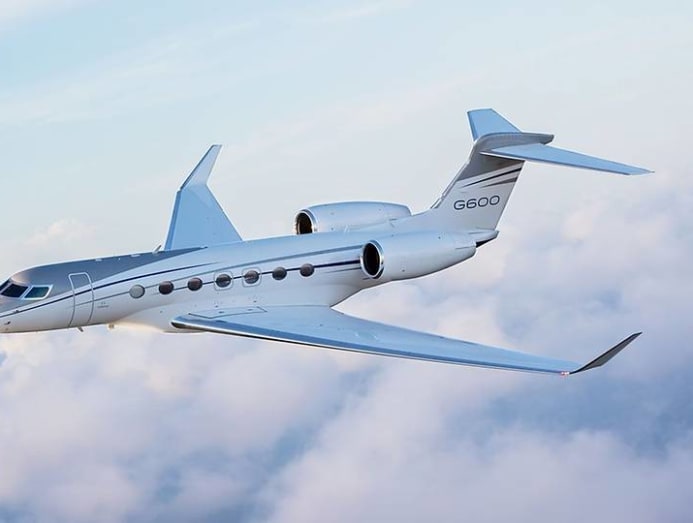 Larger than the G500, the G600 can seat up to 19 passengers in its 45-feet-long cabin. The beautiful interiors decked in luxurious leather and fine wood veneers – which earned it top honours in Private Jet Design at the 2018 International Yacht & Aviation Awards – can also be configured to include up to three living areas with a crew rest; a forward or aft galley; and a shower.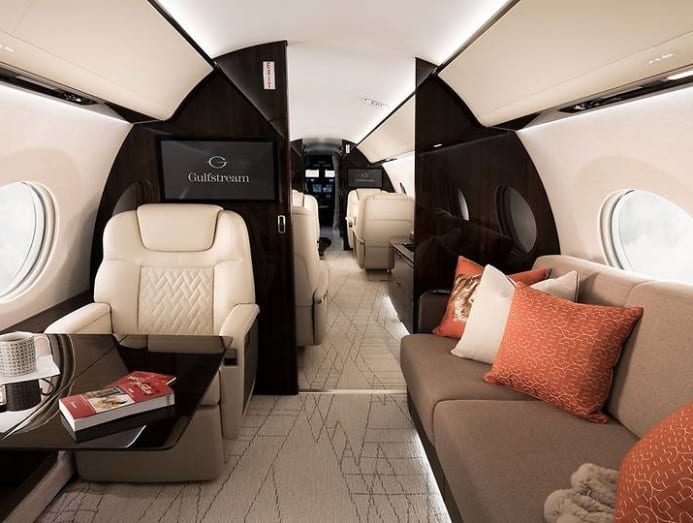 Like the G500, this jet boasts Gulfstream's state-of-the-art Symmetry Flight Deck which replaces the clutter of knobs and switches with simplified touchscreen controls and features active side stick technology – a first in civilian planes. With a maximum range of 12,038km, it's perfect for intercontinental flights (the distance between Singapore and London, for example, is 10,841km).
BEST FOR LONG-RANGE FLIGHTS: GULFSTREAM G700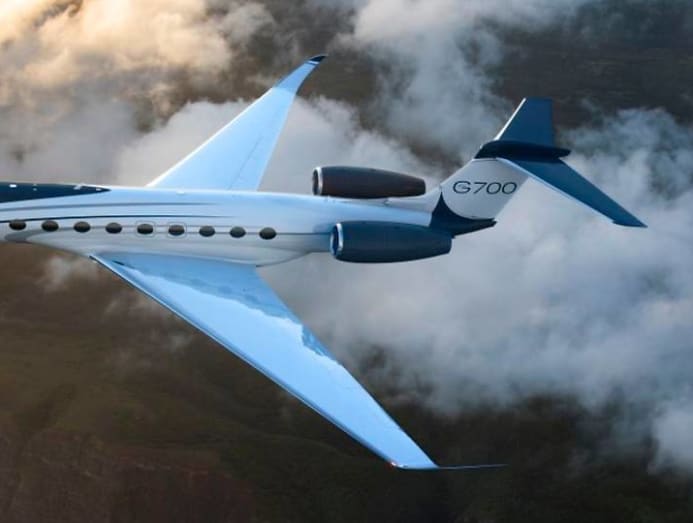 Taking a long-haul flight? Then Gulfstream's newly unveiled flagship G700 is your best bet.
Touted as the world's largest private jet with an interior that spans 17.4m long, 1.82m high and 2.43m wide, the G700 is a derivative of the aircraft manufacturer's strong-selling G650 long-range business jet. These specifications allow five living areas to be configured, seating 19 passengers and sleeping up to 10.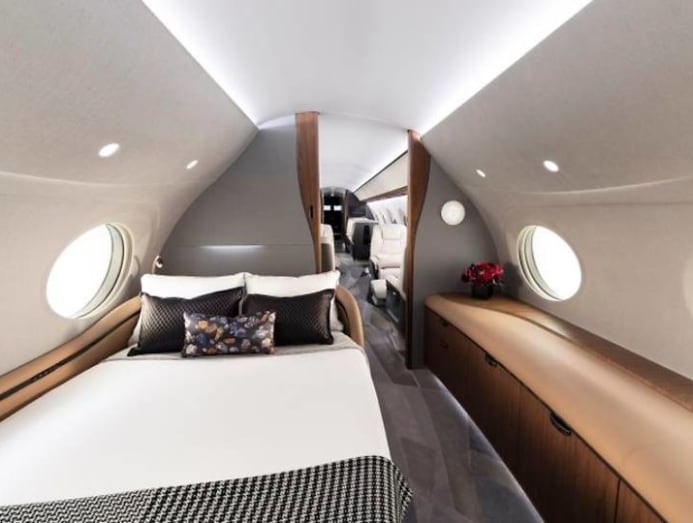 Powered by a new Rolls Royce Pearl 700 engine, the jet has a maximum range of 7,500 nautical miles (13,890km), putting San Francisco within reach of Singapore.
Additional reporting by Aaron De Silva
For enquiries, contact Jason Akovenko, Gulfstream's Regional Vice President, Sales, Asia-Pacific at +65 9010 2001 or jason.akovenko [at] gulfstream.com ()