Virgil Abloh's installation with Vitra is a look into the future of furniture design
With an ongoing retrospective in New York and various collaborations in the works, the multi-hyphenate has certainly been keeping himself busy.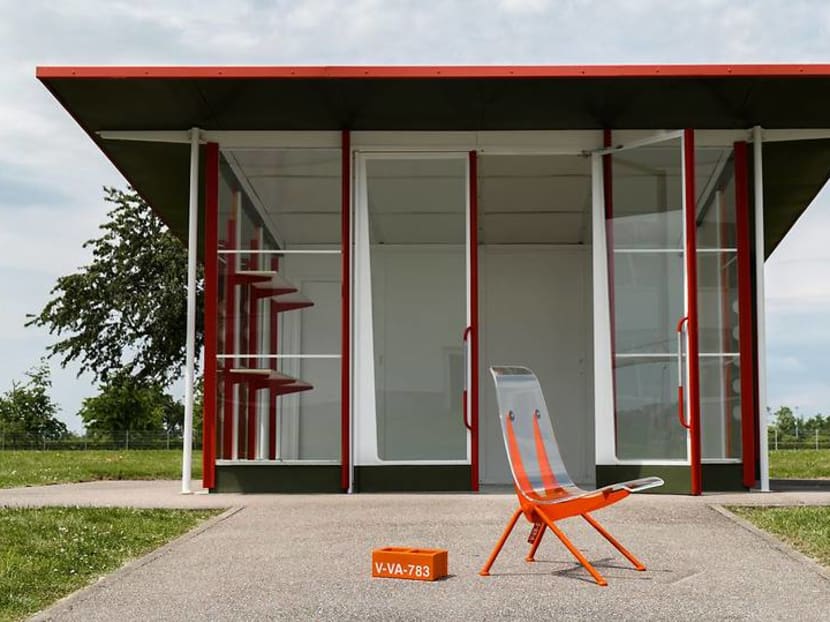 Architect, DJ, engineer, university lecturer, artist, entrepreneur, and artistic director at Louis Vuitton, Virgil Abloh will soon be adding furniture designer to his list of credentials – and we're not talking about his upcoming collaboration with Ikea, which launches in November.
In a collaboration with Vitra, the multi-hyphenate has curated Twentythirtyfive, an installation that focuses on the interaction between an adolescent and his home surroundings. Showing until the end of July in Zaha Hadid's Fire Station on the Vitra Campus, Twentythirtyfive is a "residential biography of a fictitious teenager from the year 2019, accompanying him into the year 2035".
"It's arguable whether we will even have a need for furniture by 2035," Abloh suggested.
The first section of Twentythirtyfive, Past/Present offers an introspective look into this fictitious adolescent's room, decorated with a seemingly arbitrary collection of furniture and objects that may strike a familiar chord – the Petite Potence lamp and Antony armchair by Jean Prouve and designs by Charles and Ray Eames, for example, are pieces that can be easily found in a modern teenager's home, collected by their parents. These displays are viewed through a filter to evoke a dream sequence that transcends the physical space.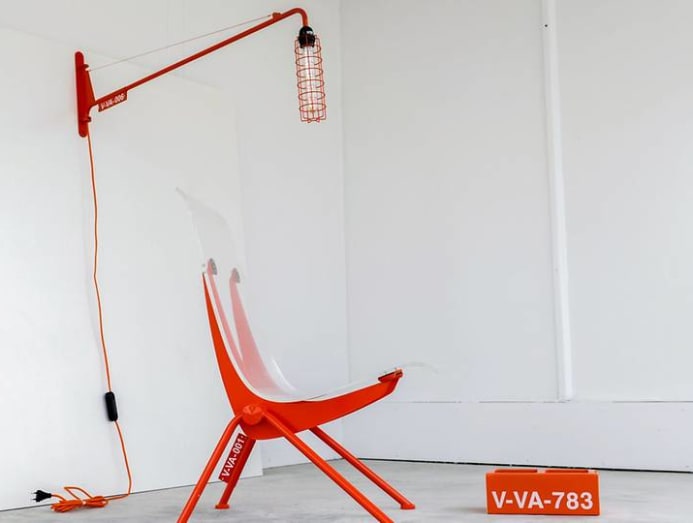 The next section, Tomorrow, is a look into the future – the year 2035, to be precise – as the protagonist enters adulthood and owns his first home. The premise is much more futuristic but still relatable, as living and working spaces converge. The Gen Z individual has come into his own distinct identity, but bridges to his past can still be spotted in the form of familiar objects that have been adopted or redesigned, such as Abloh's recreation of the Antony armchair and Petite Potence, as well as a ceramic block.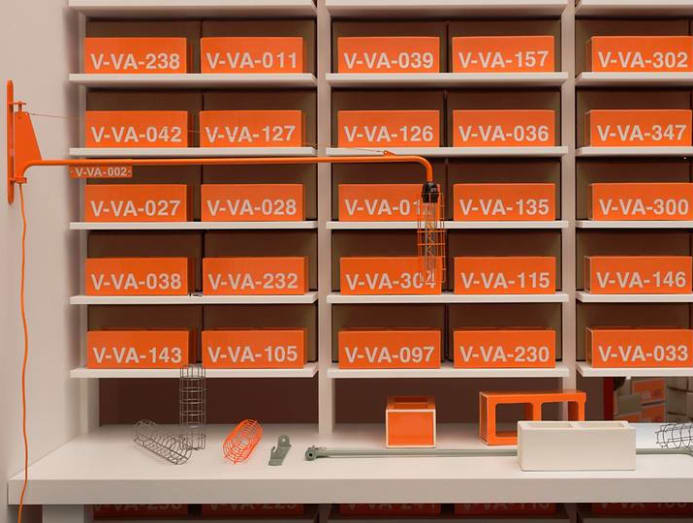 Like the designer's most recent capsule collection for Louis Vuitton, the three spin-off products are outfitted in orange, and also branded with unique numbers which indicate their exclusivity – there are only 999 ceramic blocks, 300 Petite Potence lamps, and 100 Antony armchairs produced. They can be purchased on site or online in Europe.
Twentythirtyfive is open to the public until July 31 at the Fire Station on the Vitra Campus. Find out more here. 
The Vitra Singapore showroom is located at Tan Boon Liat Building, #14-08.