5 activities in Australia tailor-made for the adrenaline junkie
The vast and diverse landscapes Down Under make it a playground for daredevils, whether they enjoy getting their kicks on land, over water or up in the air.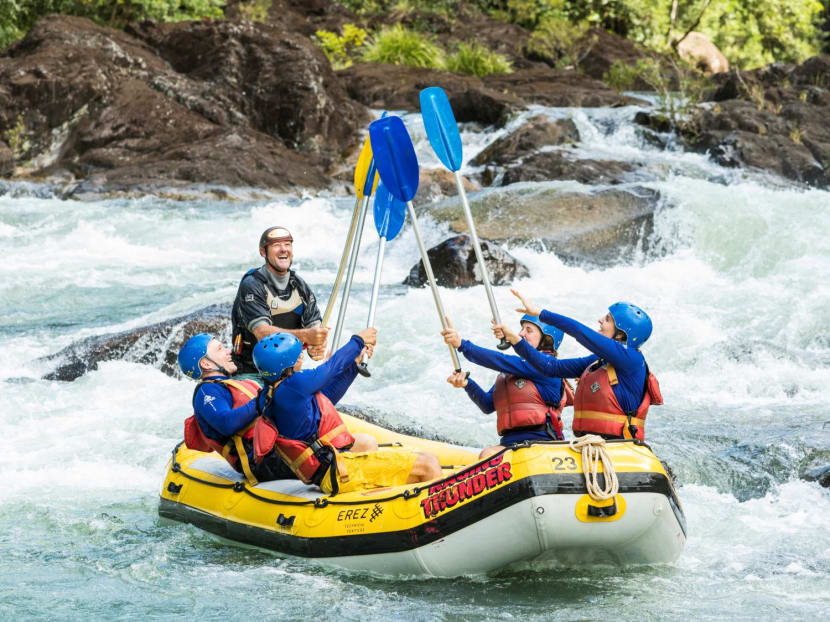 Whether you're someone who's happiest tackling a physically challenging endeavour, or on the lookout for a life-changing experience that transports you away from the daily grind, Australia is a destination that delivers everything your adventure-seeking soul desires. 
Tourism Australia's Come and Say G'day campaign invites travellers from far and wide to take in the country's many natural wonders and celebrated landmarks. Welcoming you with open arms is Ruby, a plush souvenir kangaroo doubling as the campaign's adorable brand ambassador. Embodying the optimistic Australian spirit, Ruby never says no to a caper. Take a leaf from her book with these escapades tailor-made for adrenaline junkies. 
#1 MOUNTAIN BIKING IN ULURU, NORTHERN TERRITORY
The iconic landmark and UNESCO World Heritage site of Uluru isn't just a remarkable, towering rock formation in the middle of Australia's gorgeous Red Centre – it also has deep significance to Australian Indigenous culture and is considered a sacred site.
Go off the beaten track and explore Uluru and its stunning surroundings on a mountain bike. The terrain is relatively flat, so you can cruise around the base at your leisure as you soak in picturesque vistas and view the striking monolith from all angles. Mountain bikes are available for hire from Outback Cycling at Uluru-Kata Tjuta Cultural Centre – the folks there can help arrange transfers to Uluru's base, too.
#2 WHALE SHARK DIVING IN NINGALOO REEF, WESTERN AUSTRALIA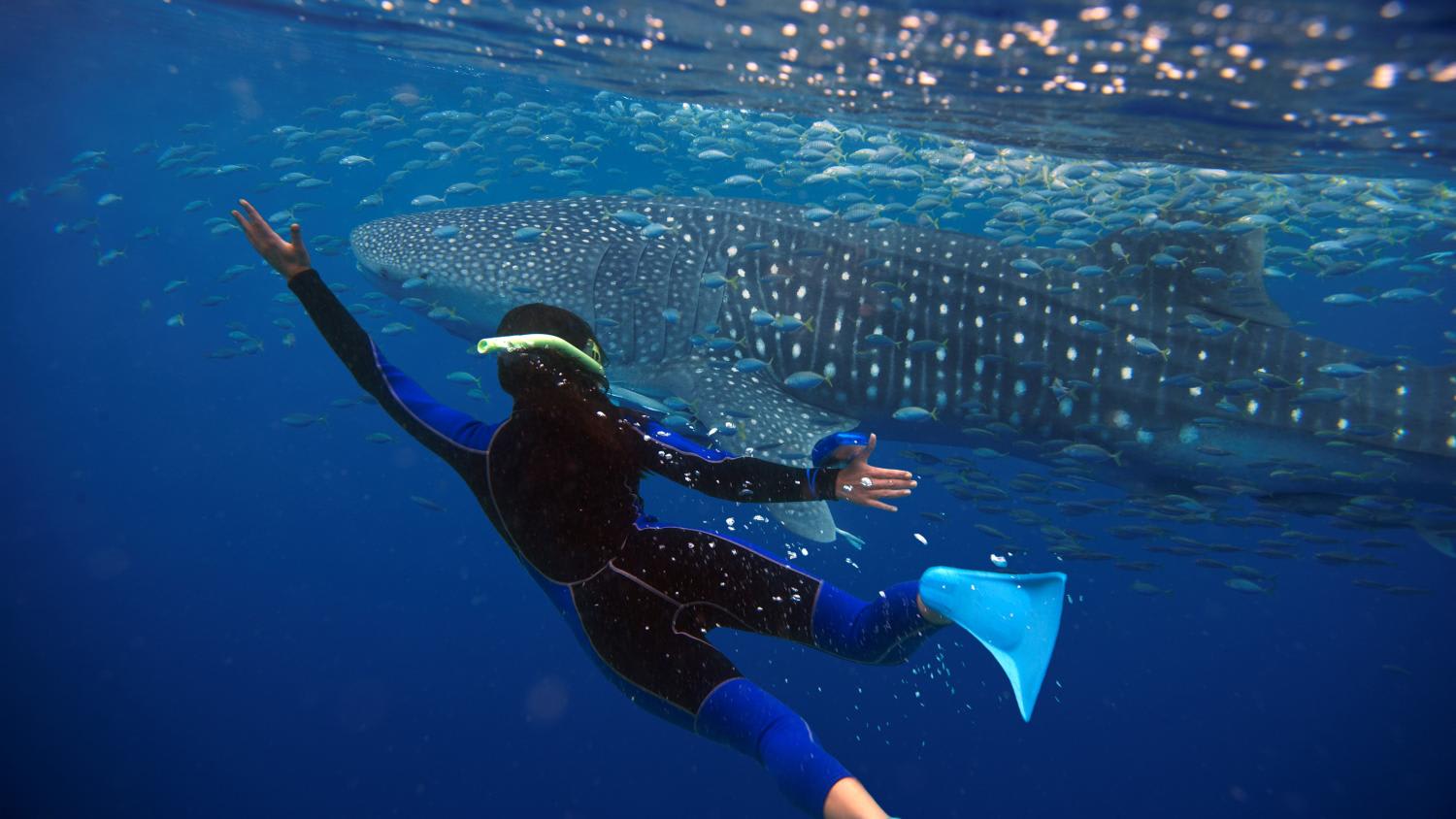 Fancy a dip in Ningaloo Reef, one of the world's longest fringing reef systems? How about meeting its residents? From whale sharks to dugongs, manta rays and sea turtles, this UNESCO World Heritage site offers a once-in-a-lifetime opportunity to get up close and personal with Australia's diverse marine creatures on a snorkelling or diving day trip.
Visitors can book a tour with Ningaloo Blue Dive, which runs various wildlife encounter snorkelling expeditions departing from Exmouth, a resort town situated on Western Australia's idyllic North West Cape. You'll sail out to the reef to marvel at vibrant corals and aquatic wildlife while keeping your eyes peeled for whale sharks and other sea life. Timing your visit properly lessens the chances of disappointment: The period between April and July is ideal for sighting the gentle giants.
#3 ROCK CLIMBING IN FREYCINET NATIONAL PARK, TASMANIA
Known for its pristine shores, granite cliffs and scenic bays, Freycinet National Park on Tasmania's east coast is flush with opportunities to be one with nature. Options span from swimming in Wineglass Bay to kayaking in Coles Bay and hiking through verdant coastal forests, but one of the more popular activities here has to be rock climbing and abseiling, with routes catering to both beginners and veteran climbers.
An excursion with Mountain Bike & Rock Climbing Tasmania lets you scale the dramatic sea cliffs while soaking in breathtaking views of the surrounding wild greenery and sapphire waters. All equipment and an experienced tour guide will be provided, and the trip can be customised to suit your ability – whether you're relatively new to the sport or are an experienced climber seeking a challenge.
#4 TANDEM SKYDIVING IN MELBOURNE, VICTORIA
This is not recommended for the faint of heart, but if you're looking for a tale to recount to your friends and family for years to come, make a beeline for Skydive Australia when you're in Melbourne. Attached to a professional skydiver, guests launch themselves out of a plane at a height of up to 15,000 feet and soar through the sky at a dizzying speed of roughly 200kmh. 
As you make your descent, feast your eyes on the Victorian capital's towering city skyline, St Kilda Beach and Port Phillip Bay. Upon touchdown, you'll receive a personalised certificate of achievement and can relive the moment with photos and a video capturing your thrilling flight.
#5 WHITE-WATER RAFTING IN CAIRNS, QUEENSLAND
White-water rafting is a beloved sport in Australia, and Tully River – located approximately 175km from the sunny city of Cairns – is widely regarded as the best rafting river in the country. Conquer these fast-flowing, churning rapids on an expedition with Raging Thunder Adventures.
Spend the day zigzagging through cascading waters while catching glimpses of the densely forested Tully Gorge National Park. After your exhilarating adventure, relax and refuel by feasting on a delicious pub dinner with your guide and crew.
Be it an out-of-the-ordinary holiday with friends or a solo self-discovery trip, Australia has you covered. Book your flight today for a thrilling escapade like no other.
Visit Australia.com for more travel inspiration.