5 factors to consider when choosing the right incontinence wearables
Live life to the fullest by choosing a product that suits one's lifestyle and activity level.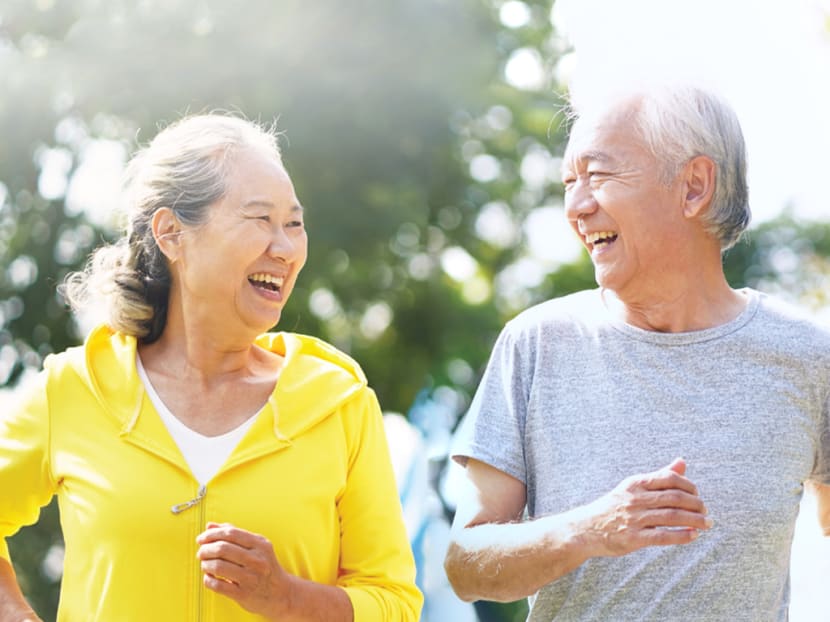 It has been estimated that 10 to 40 per cent of the population in Singapore have some form of urinary incontinence, which refers to the involuntary leakage of urine. Yet, few people are comfortable talking about it, much less discussing the use of disposable incontinence wearables. 
First up, it is important to seek medical attention when there are signs of loss of bladder control. A trained professional will be able to identify and diagnose the type of urinary incontinence, as well as offer the appropriate intervention and treatment options. 
Being aware of the type of urinary incontinence issue affecting you or a loved one will also allow you to better choose the type of product to manage leaks. 
For example, a person who has a mild case of stress incontinence – a type of urinary incontinence that occurs when urine leaks during exertion such as sneezing, coughing, exercising or lifting heavy items – would have different needs from a less mobile individual who experiences more severe bladder issues.
WHAT TO CONSIDER WHEN CHOOSING INCONTINENCE PRODUCTS
Here, Mr Joey Peralta, product development manager (Adult Care) at Depend, shares five factors to consider when choosing the right incontinence wearables.
1. The individual's lifestyle and activity level 
If mobility is not an issue, a pants-style product may be the preferred choice as it is discreet, less bulky and yet still protects against the loss of bladder control. 
Tape-on products may be more suitable for individuals with mobility issues as it may be easier for caregivers to help loved ones who are bedridden to put them on or change out of them. 
2. Absorbency of the product
Different adult incontinence products have varying degrees of absorbency. 
The normal range of urine output for people with normal fluid intake of about 2L per day is around 800ml to 2L, reports online health information provider Healthline. 
Said Mr Peralta: "If a mobile senior values an active lifestyle that includes gathering with friends and exercising, my recommendation is to opt for a pants-style product that can absorb more fluid and lock in odour, while not compromising on comfort and fit."
On the other hand, using a tape product, like Depend Protect Tapes that provides up to 12 hours of absorbency, may be more suitable for use at night so the wearer can enjoy uninterrupted sleep, he added. 
3. The correct size
When selecting the correct size for a tape or pants-style incontinence product, Mr Peralta advised going with hip measurements, as stated on the packaging. 
While it may be tempting to choose a larger-sized product on the assumption that it may be more comfortable, this may actually lead to leakages. Conversely, selecting a size that is too small can cause discomfort, skin irritation and poor coverage.
4. Factor in cost 
Assess your budget before settling on a product, though it is still important to consider its overall quality, comfort level, fit and absorbency.
While tape-on products may offer higher cost savings per piece, users may want to use different incontinence solutions for different occasions. 
For example, less mobile seniors may use a tape-on product at night but if they are going out for a family dinner or medical appointment, they can switch to the pants-style option for convenience and ease of use when navigating public restrooms. 
5. Comfort matters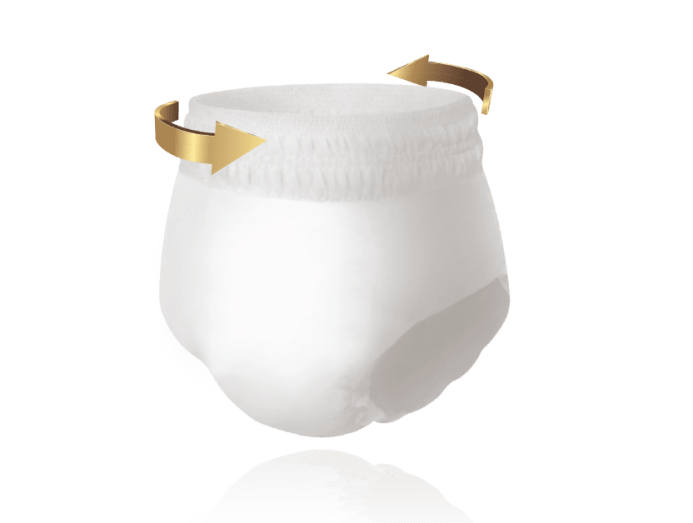 The product's comfort level is another important feature. A good incontinence product will be able to prevent odour and irritation while keeping users fresh and comfortable both day and night. 
For instance, Depend Protect Plus Pants features a waistband comprising two types of elastic materials that are developed using proprietary Kimberly-Clark technology. It maximises elasticity throughout the pants to provide a snug but comfortable fit, and reduces tension on the skin so that users are not left with unsightly marks from the elastic band, said Mr Peralta. 
Depend Protect Plus Pants also features three-dimensional leak guards that offer a close fit to the thigh curve for enhanced protection against leakage.
BLADDER LEAKAGE PROTECTION YOU CAN DEPEND ON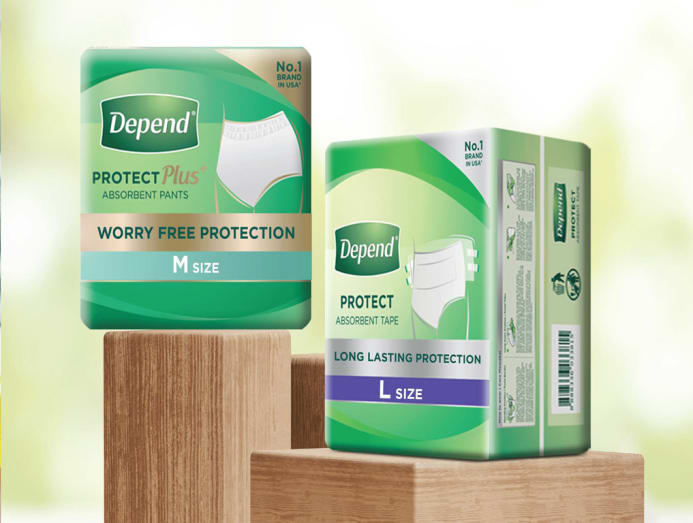 Launched in July 2020, the Depend Protect range offers reliable solutions for individuals with incontinence issues. Depend is currently the No 1 brand in the United States* for bladder leakage protection and incontinence solutions.
Depend Protect Plus Pants, with its innovative waistband, protects against heavy loss of bladder control for a confident and unrestricted lifestyle. Comfortable yet discreet, it is suitable for individuals with an active or semi-active lifestyle. 
Depend Protect Tapes also offers a discreet and comfortable experience with long-lasting protection against leaks and odour for up to 12 hours. It has a built-in wetness indicator that allows caregivers to easily tell when an individual is due for a change. 
Available in M and L sizes, both product styles are easy to use, remove and wear and feature odour lock gel to keep users fresh.
When shopping for incontinence products, it may be worthwhile to obtain samples to do a test run. Consumers can request for samples on Depend's website.
Adapting to living with incontinence may be challenging at first. However, with a dependable, comfortable yet discreet product that offers daily protection, individuals can continue their regular routines and enjoy the most out of life. 
Learn more about Depend's incontinence solutions.  
*Depend's calculation based in part on Nielsen ScanTrack Data for Adult Care US Market for 52 weeks period ending September 2019.