5 reasons why you should be part of the inaugural Wellness Festival Singapore
Embrace holistic wellness as a way of life in a dazzling line-up of activities from Jun 3 to 12.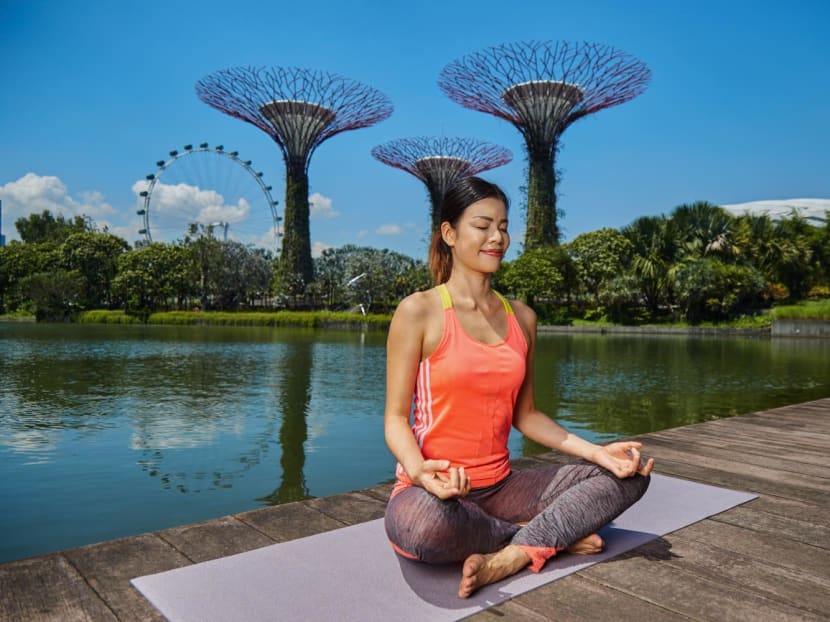 If there's one thing the past few years have taught us, it's that both physical and mental wellness are key to helping us traverse the ups and downs of life. 
No matter where you're at in your fitness and wellness journey, Wellness Festival Singapore – which runs from Jun 3 to Jun 12 – will show you how to bring these states to a whole new level for a more balanced you. In its first edition, the annual festival shines the spotlight on Singapore's wellness offerings, inspiring both locals and visitors to make being in the pink a priority in everyday life. 
Still considering why you should make room in your social calendar for this 10-day wellness showcase and its fringe events that take place throughout June? Here are five reasons. 
1. ACTIVATE YOUR SENSES AT THE WELLNESS SENSORIUM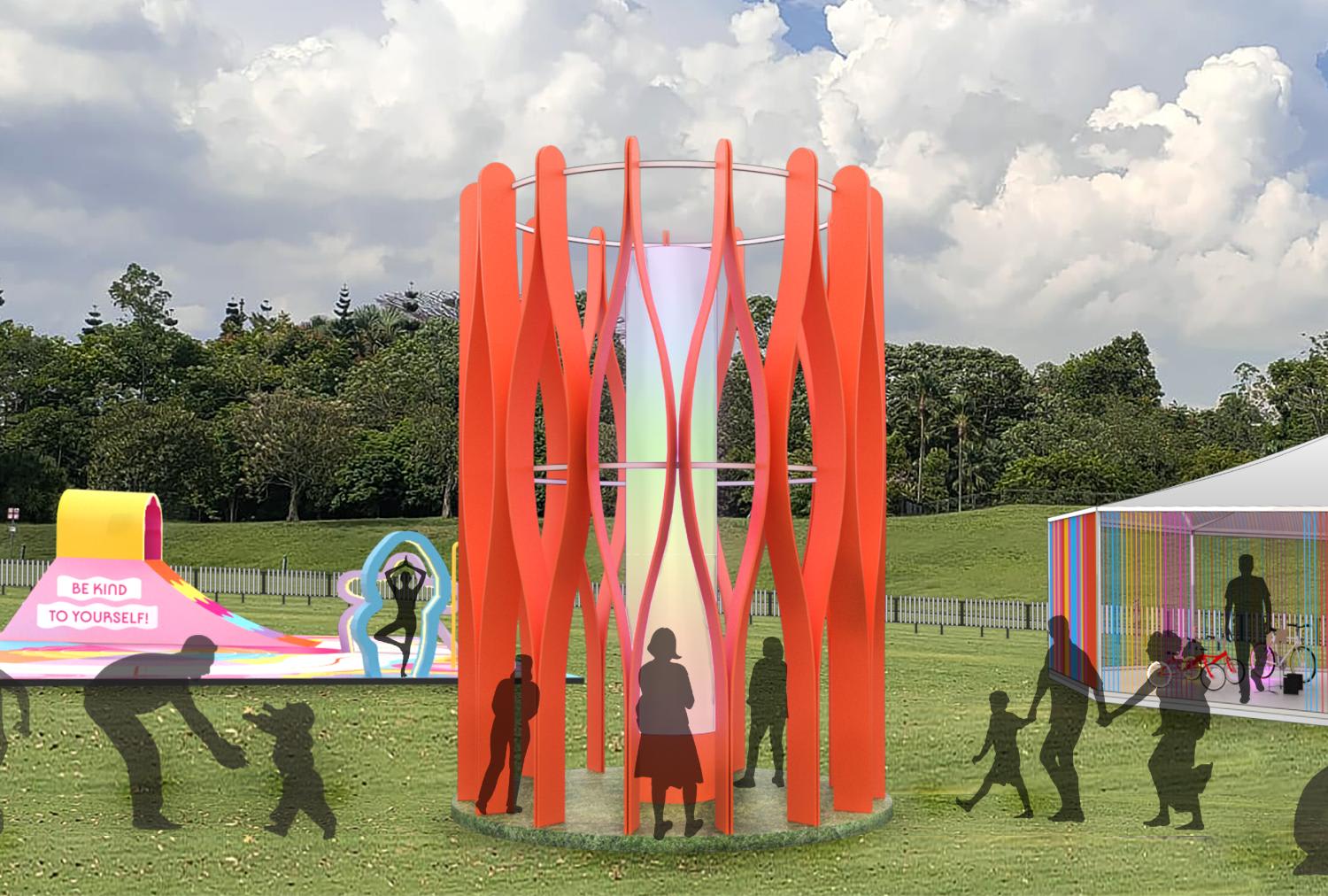 Set within the lush grounds of The Meadow at Gardens by the Bay, the multi-sensory Wellness Sensorium is a cornucopia of fun activities centred around holistic wellness. 
Divided into six zones, each representing a different (and very Instagrammable) aspect of wellness, the Sensorium is free to enter, though you'll need to pre-book a ticket before heading down.
Get your heart pumping at On Track's colourful outdoor obstacle course, as well as Spin Orchestra's spinning bike installation that triggers lights and music when riders pedal in sync. Afterwards, head over to The Monument of Good Vibes and participate in meaningful sharing by writing or drawing on a large installation. 
As dusk falls, check out The Source, where an interactive installation lights up the night sky, a symbolic representation of the energy we collectively bring into the world. 
2. CHALLENGE YOURSELF ON THE MERLI WELLNESS TRAILS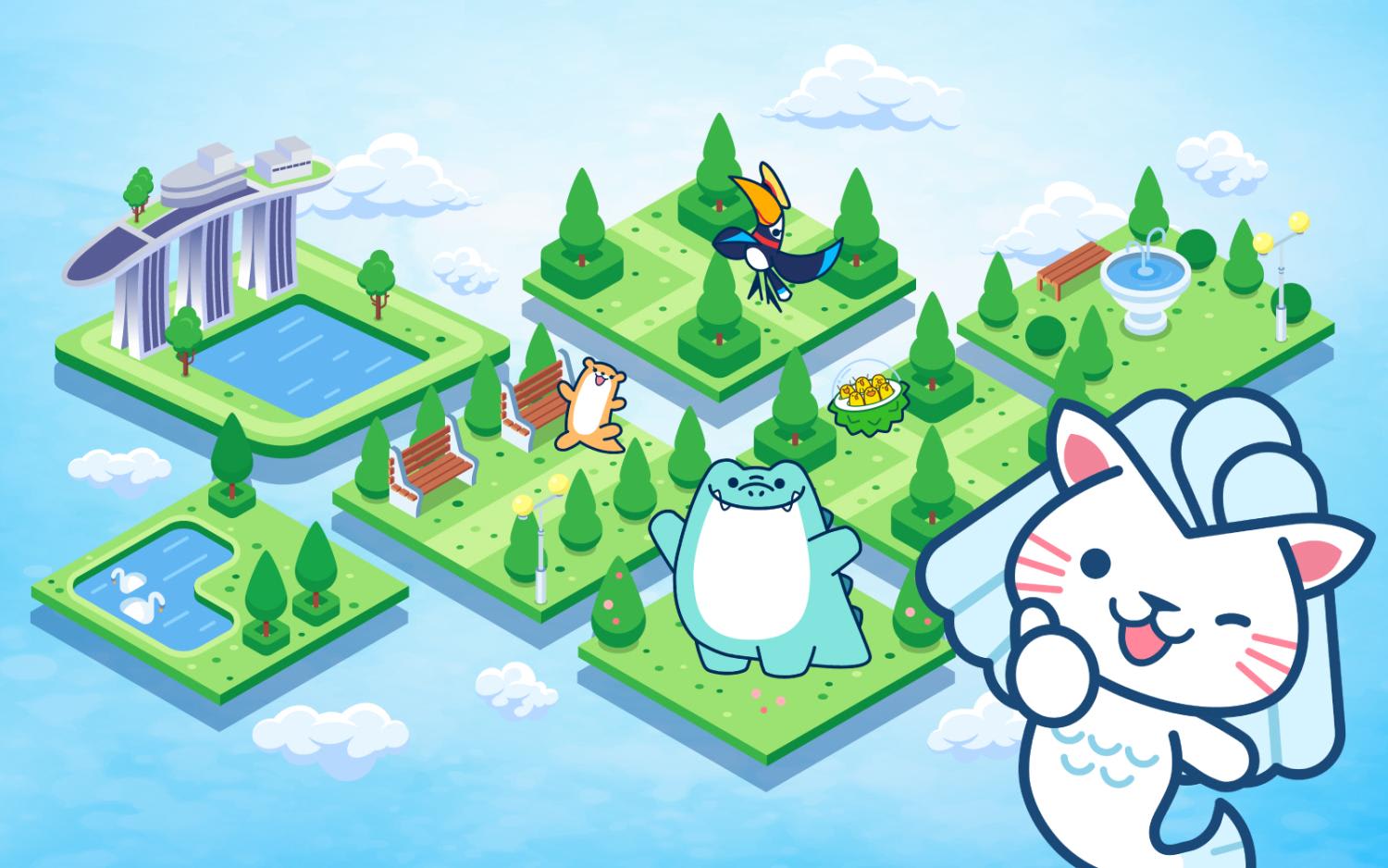 Join Singapore tourism mascot Merli and his friends at three Merli Wellness Trails at the Singapore Botanic Gardens, Fort Canning Park and HortPark from Jun 2 to Jun 19, for a journey of rejuvenation and exploration.
Take things up a notch by gamifying the experience with the 42Race mobile app – download the app and start searching for checkpoints as you walk a trail. At each checkpoint, collect heart points and special boxes that offer fun surprises of collectible virtual characters. Answering some simple questions from Merli and friends will unlock even more adorable characters for your virtual collection. 
With a time limit of 60 and 120 minutes for easy and hard trails respectively, you have up to 10 attempts for each entry to collect as many heart points as possible. Mark your achievement by purchasing a limited-edition Merli Wellness Pin for only S$9.80, including postage. 
3. SET SAIL FOR ZEN, ON BOARD THE ROYAL ALBATROSS
If the sea is where you find inner peace, be sure to make time for one of the four wellness events taking place on board luxury tall ship, the Royal Albatross.
On Jun 11 and Jun 18, bend it like Bikram at the Dine, Sail & Yoga ft. Lululemon session, which includes a 45-minute to hour-long yoga session followed by a leisurely breakfast cruise on the upper deck. If pilates is your cup of tea, clear your schedule on the mornings of Jun 4 or Jun 25 for Dine, Sail, Pilates, which follows the same programming.
For a stress-relieving sojourn at sea, book Dine, Sail, Massage ft. Spa Nes, which comprises four training sessions on Jun 10, Jun 12, Jun 24 and Jun 26. The event kicks off with an hour-long introductory class by Spa Nes on couple's massage followed by a dining cruise on the upper deck. 
Looking for a unique pre-dinner experience? Dine, Sail, Singing Bowl comprises an hour-long singing bowl meditation workshop. It takes place on Jun 5 and 19, and includes a sunset dinner cruise.
4. ACHIEVE ISLAND BLISS AT ZENTOSA FEST
See Sentosa like you've never seen it before – Zentosa Fest transforms the beloved leisure destination into a wellness island retreat. 
Held in conjunction with Sentosa's 50th anniversary celebrations, the month-long festival in June includes beach activities, wellness-themed retreats and a lifestyle market featuring local farmers, crafters and artisans organised by Sunday Social.
The southernmost point of continental Asia on the island takes on a new persona as the Stress Stop, playing host to meditation activities, breathwork and sound bath sessions. Sports workshops, outdoor performances and masterclasses will be held at the Zentosa Festival Village over at Palawan Green. 
5. GET MOVING (AND BATHING) AT THE FESTIVAL'S CLOSING WEEKEND AT JEWEL
Equilibrium awaits at the Wellness Festival Weekend @ Jewel on Jun 11 and Jun 12. The weekend is a whirl of wellness classes, all of which take place amid the verdant greenery of Jewel Changi Airport's Shiseido Forest Valley. 
On Jun 11, start the morning with a taichi class led by SEA Games gold medallist Lee Tze Yuan, followed by a brisk workout by Active Health titled Make Every Move Count. Lunchtime is when things really get pumping with a KpopX Fitness class by SportSG.
The next day sees a meditative forest bathing journey, Mornings in the Woods, take place in the peaceful surrounds of the HSBC Rain Vortex. This is followed by two spin sessions before a grand finale of a heart-thumping K-Kardio Dance class by SportSG.
Whether you're looking for adrenaline-fuelled action or calm mindfulness, you'll find it – and more – at Wellness Festival Singapore 2022. 
Check out the full list of events at Wellness Festival Singapore.