8 Singapore restaurants that 'raise the steaks' for meat lovers
Citi Gourmet Pleasures beefs up on its offerings for cardmembers as it shines the spotlight on premium cuts, from filet mignon to tenderloin and prime rib.
Salads and grain bowls are all very well and good, but sometimes you just want to sink your teeth into a succulent slab of beef. And no one understands this better than Citi Gourmet Pleasures, which is why it is offering some meaty dining deals for cardmembers this month.
The eight restaurants here make up a meat manifesto with breadth and depth – serving almost every version of melt-in-the-mouth goodness you can think of, from Argentinian steaks to Japanese Wagyu and American roast beef. The perfect accompaniment? The deals you will enjoy when you pay with your Citi credit card.
Ka-En Grill and Sushi Bar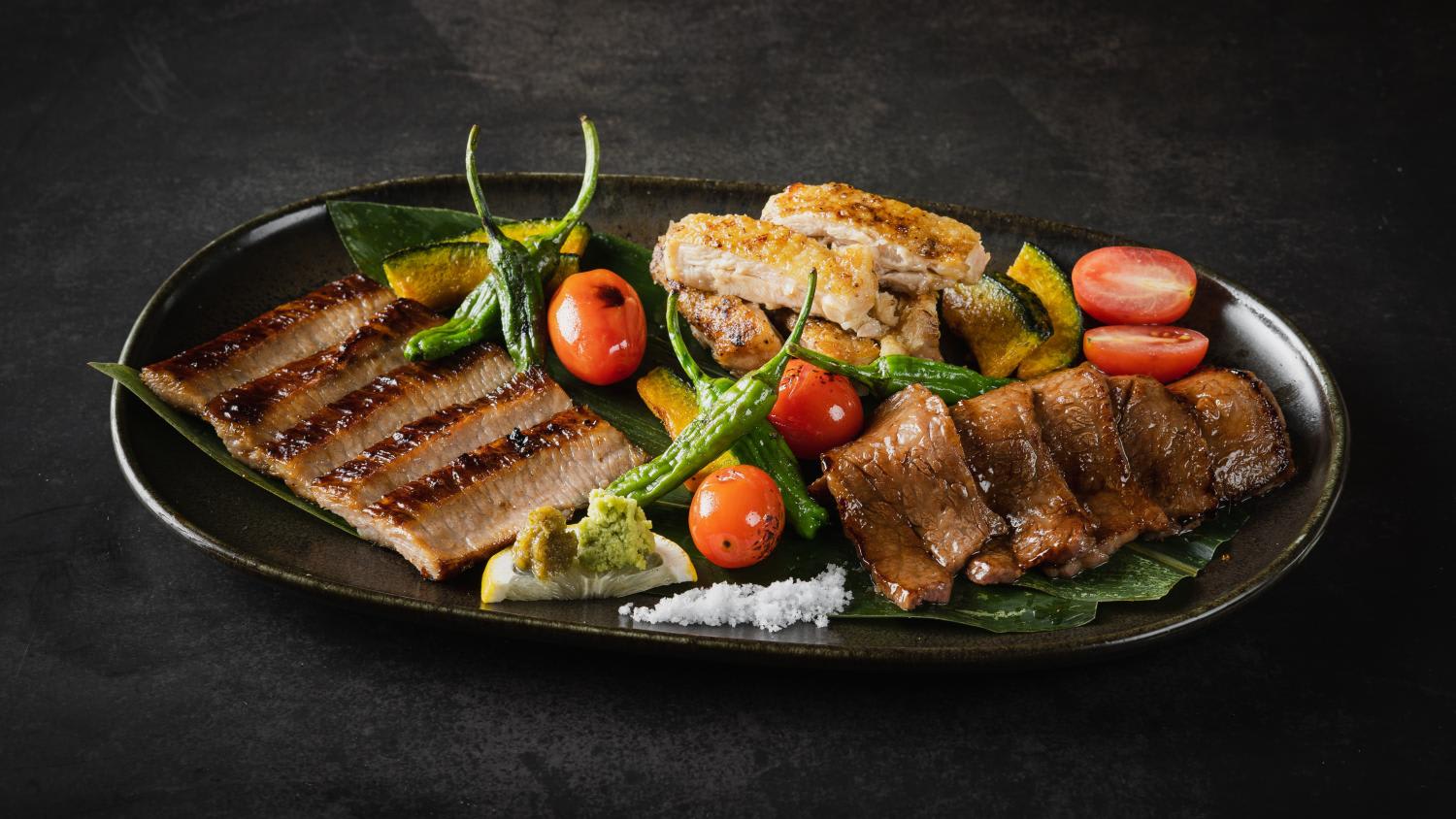 This new Japanese eatery and sake bar at Capitol Singapore specialises in sashimi platters, handmade sushi and grilled meats like affordable Wagyu. Try the Wagyu Jyu set with grilled A4/A5 premium Miyazaki Wagyu, foie gras and shimeji mushrooms. Or pick the Sumi Yaki Premium Wagyu Sushi set and cook the beef yourself over a binchotan grill. Sear a slice to your preferred doneness, place it atop a mound of vinegared rice, add a lick of sweet-savoury sauce, and enjoy.
Citi cardmembers enjoy S$5 off with a minimum spend of S$80.
Lawry's The Prime Rib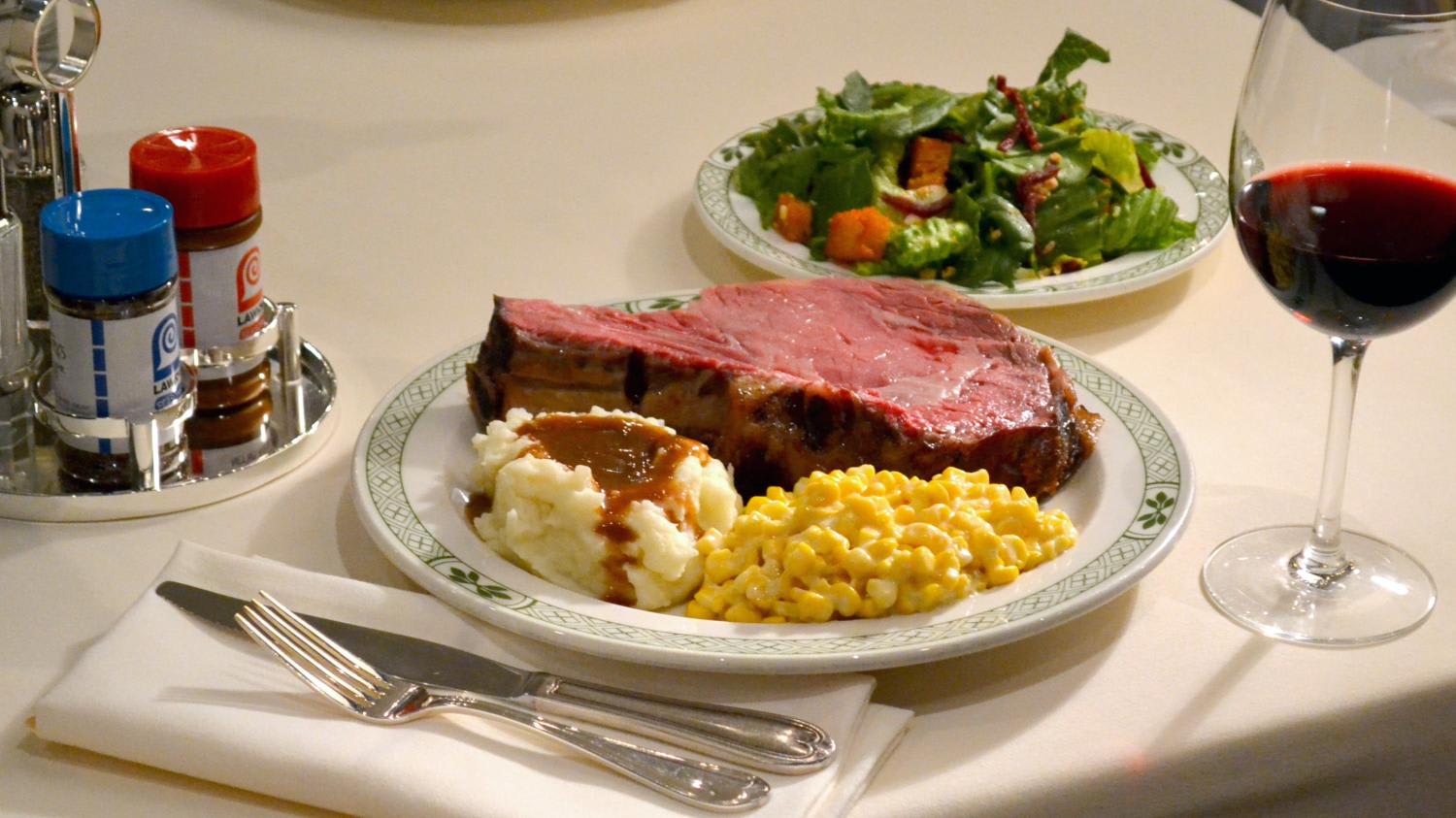 This restaurant at Mandarin Gallery has established itself as the place for classic American slow-roasted prime rib and for celebratory occasions. Diners love the ceremony of how the food is served table-side: The salad is prepared in a spinning bowl on a bed of ice, while the silver cart is wheeled up so you can watch the chef carve your beef. Enjoy the famous prime rib in different cuts, with traditional sides like creamed spinach and mashed potatoes.
Citi cardmembers enjoy 25 per cent off the ala carte food bill until Dec 20, 2022.
Bochinche
There is no need to fly to South America for the foodie experience of grass-fed Las Pampas beef, unique beef cuts and Asado cooking techniques. At this Club Street restaurant, start with classic Argentinian street snack empanadas before graduating to the stars of the show, the steaks. You can't go wrong with the juicy ojo de bife (rib-eye) or the tender bife de lomo (filet mignon). Want to go all out? Order the bone-in vintage Galiciana striploin, which has satisfyingly complex flavours thanks to a 38-day ageing process.
Citi cardmembers receive an S$8 return voucher with every S$40 spent, until Dec 31, 2022.
Gordon Grill
This Goodwood Park Hotel restaurant has served up elegant dining experiences since 1963. Famous for its trolley service reminiscent of European grill rooms, Gordon Grill delights beef lovers with choice cuts of steak. Standouts include aged corn-fed USDA Black Angus rib-eye and olive-fed Japanese Wagyu tenderloin. Start with a rich lobster bisque and finish with an old-school dessert – Crepes Suzette, perhaps – for a memorable meal.
Citi cardmembers enjoy 15 per cent off ala carte food and beverage orders.
The Butcher's Wife
Chef Mariana Campos D'Almeida is carving a niche in Singapore's crowded culinary landscape with gluten-free cuisine at this restaurant and wine bar on Yong Siak Street. Blending Latin American staples like cassava and cashew with Asian ingredients like laksa leaf and gula melaka, her dishes offer new flavour combinations for jaded taste buds. Lamb, chicken and seafood all play a part in the menu, but the stars are the Brazilian street snack, acarajé (black-eyed pea bun) with vatapa (grilled prawns and green mango herb salsa), and the succulent Wagyu picanha (a cut of beef with a top layer of fat) dressed with lady's finger and heirloom tomato salsa.
Citi cardmembers receive an S$8 return voucher with every S$40 spent, until Dec 31, 2022.
Elfuego
Boasting a state-of-the-art Mibrasa oven and a meat dry-ager, this restaurant at Jewel Changi Airport – winner of "Best Halal Restaurant" at the Halal Awards 2020 and RAS Epicurean Star Awards 2021 – serves modern European halal cuisine centred on charcoal-grilled meats. Try the charcoal-grilled Argentine Black Angus short rib – slow-cooked for 12 hours, the meat slides off the bone. Or opt for the charcoal-grilled Australian Black Angus tomahawk steak aged for 100 days with a flavour that is both rich and intense. 
Citi cardmembers enjoy S$10 off with a minimum spend of S$120, until Dec 31, 2022.
Opus Bar & Grill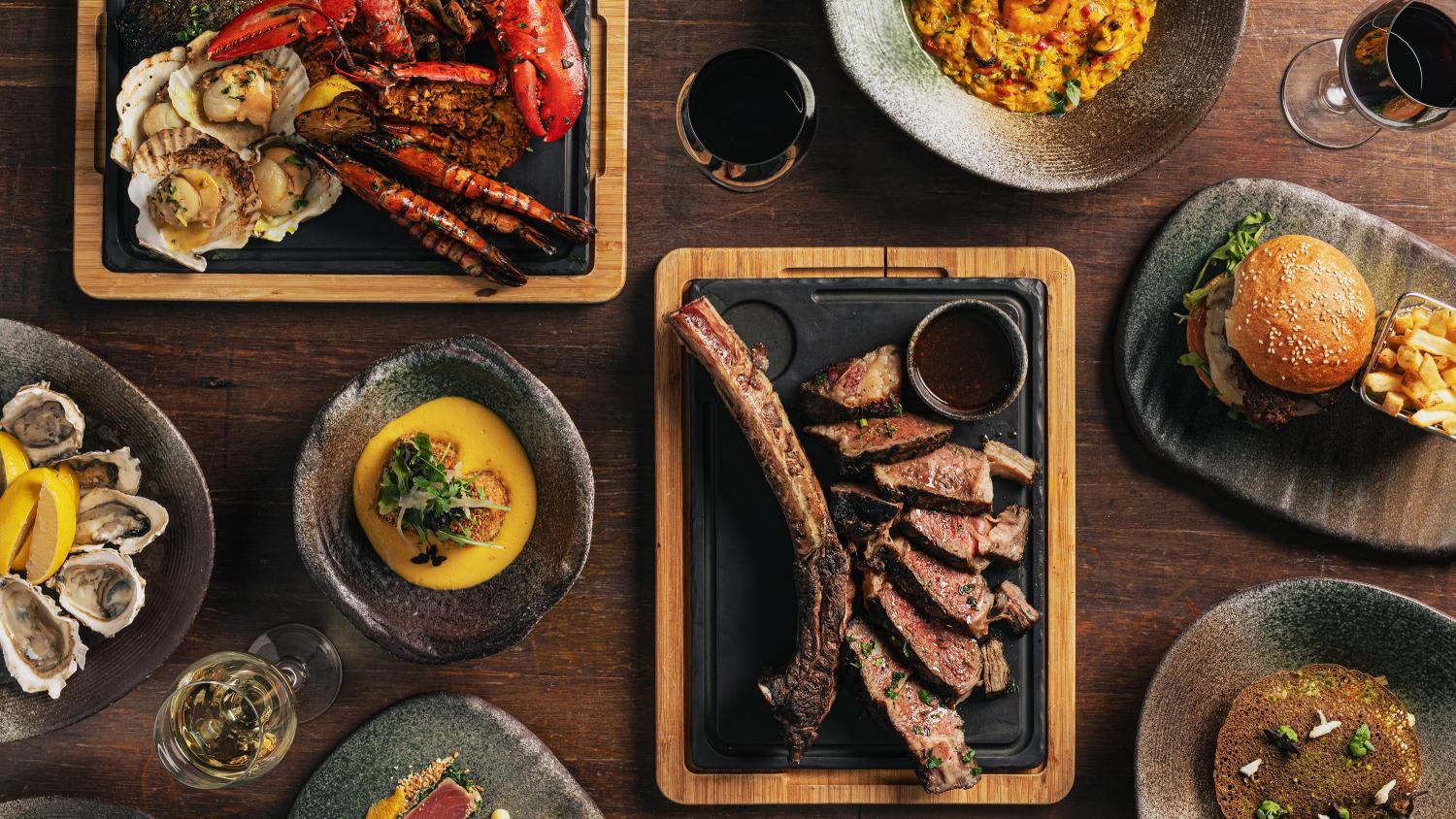 With a customised Himalayan salt-tiled dry-ageing cabinet and an open grill, you know this establishment at Voco Orchard Singapore takes steaks seriously. You will find rib-eye from Uruguay, tenderloin from Argentina, Wagyu from New Zealand, and striploin and tomahawks from Australia. Non-meat eaters can feast on Impossible pork burgers and sustainable seafood, too. The Sunday brunch is a crowd-pleaser, with a wide array from Australian prime ribs and Wagyu sausages to cheeses and cold cuts to wines and mojitos.
Citi cardmembers enjoy 10 per cent off the total bill, including high tea, or 15 per cent off Sunday brunch, until Dec 30, 2022.
665°F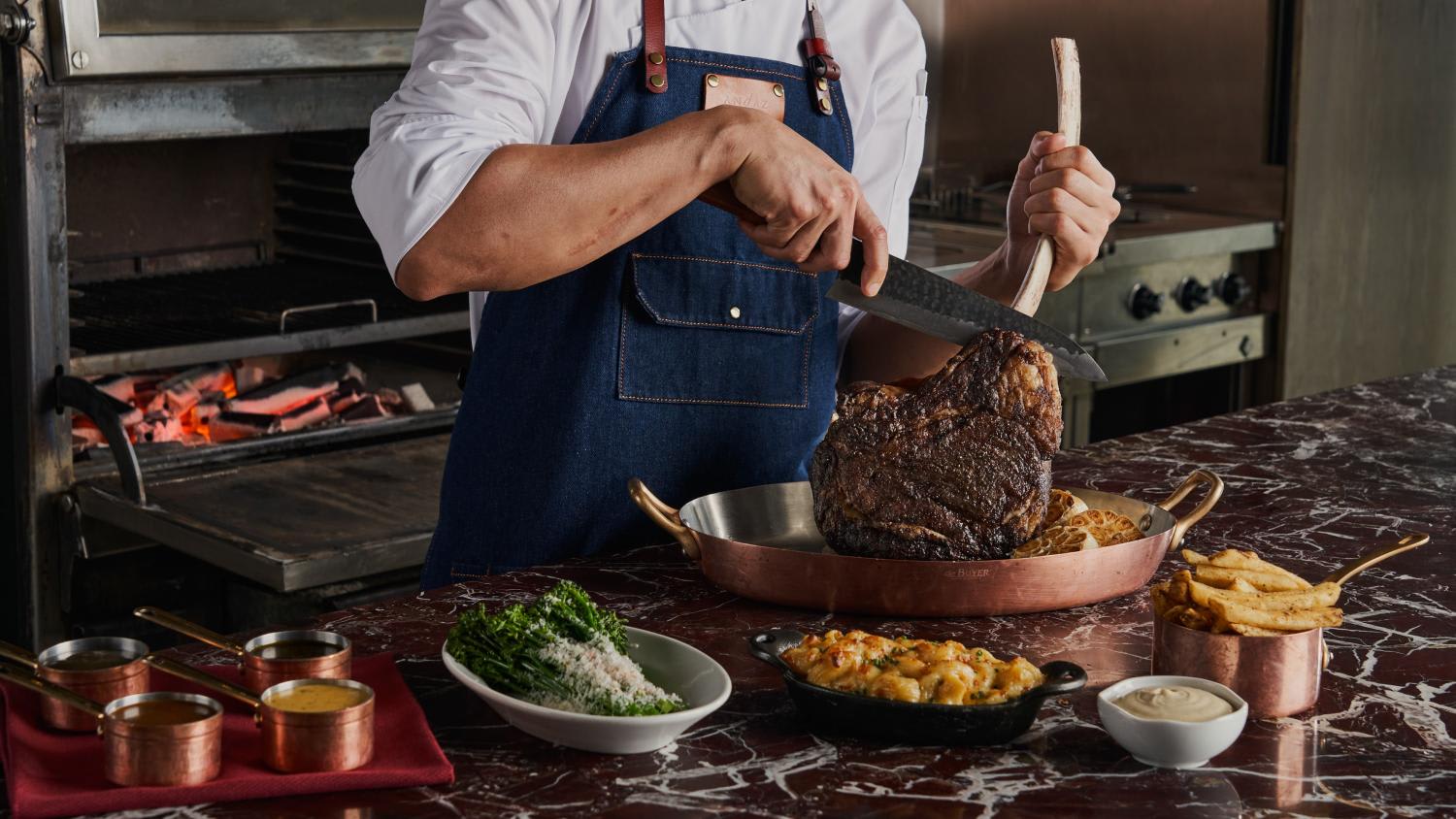 This recently upgraded steakhouse at Andaz Singapore has a new extension that doubles its original capacity and a refreshed menu of sustainable seafood and premium meats from Australia and the United States. What has not changed is how the cooking takes place in a Pira oven at 665 degrees Fahrenheit (352 degrees Celsius), which explains the restaurant's name. Savour prime meats – such as Rangers Valley tomahawk and grain-fed Australian rib-eye – while enjoying its 38th-floor views.
Citi cardmembers enjoy 15 per cent off the food bill (available for lunch from Monday to Friday only), until Dec 20, 2022.
Enjoy the meaty dishes at these restaurants and more with Citi Gourmet Pleasures dining deals. Don't have a Citi Cash Back Card yet? Apply now and get S$300 cashback* when you apply and spend.  
*Terms and conditions apply. The welcome offer is valid until Jan 31, 2023. Applicable for new Citi credit card members only.