A breakthrough night treatment that helps relieve skin irritation, hydrates skin and calms the senses
Estée Lauder's new Advanced Night Repair Intense Reset Concentrate helps relieve stressed skin. Brought to you by Estée Lauder.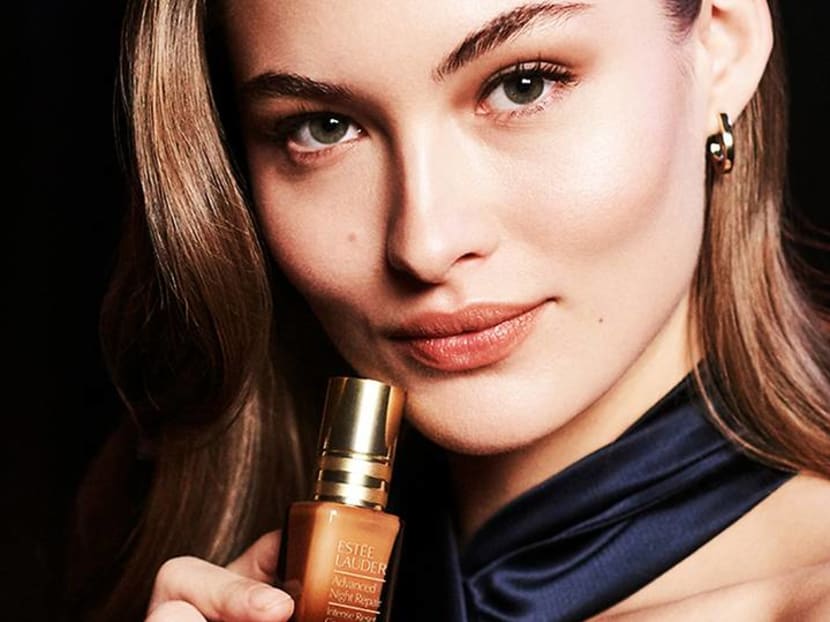 If you have sensitive skin, you will know when it acts up: It feels dry and tight, and can appear red and dull.
But what's really behind skin sensitivity? When your skin cells detect stress from internal or external attacks, they produce signalling molecules known as cytokines. In small amounts, these proteins actually help to protect your skin. However, when too many cytokines are produced continuously, skin inflammation can occur.
There are many factors that can cause skin to feel "attacked" – from hormonal changes and emotional stress to climate fluctuations and frequent travel.
STRESS RELIEF FOR SKIN
To rescue and reset irritated, stressed skin, Estée Lauder developed the new Advanced Night Repair Intense Reset Concentrate, a night-time post-serum treatment that can help relieve skin inflammation.
While the brand's iconic Advanced Night Repair Serum is used daily to smooth lines, even out skin tone and hydrate skin, the new Advanced Night Repair Intense Reset Concentrate works as a rescue-and-reset treatment, which may be applied after repair serum, whenever the skin is irritated.
TAKING ON SKIN IRRITATION, IN ALL ITS PHASES
Skin irritation take places in three phases: Initiation, amplification and resolution. "We have a natural pathway in the skin, which, when activated, produces its own lipid molecules to stop and resolve irritation as soon as possible," said Dr Nadine Pernodet, the brand's vice-president, Skin Biology & Bioactives, Global R&D.
Estée Lauder is the only beauty brand to leverage the skin's natural pathway to address skin irritation.
To target all three phases of irritation, Advanced Night Repair Intense Reset Concentrate has a patented anti-irritant ingredient, a combination of a stabilised salicylic acid and resveratrol. Developed and patented by Estée Lauder, this power duo has been proven to have a potent anti-irritation effect, calming and neutralising irritation right away.
Said Dr Pernodet: "Ongoing irritation that is not resolved can create a cascade of damage that may accelerate visible signs of ageing over time. In addition, as skin ages, it is less able to resist and recover from external assaults. It is critical to address skin irritation quickly and effectively to help avoid visible damage."
AIDING SKIN REPAIR WITH PATENTED TECH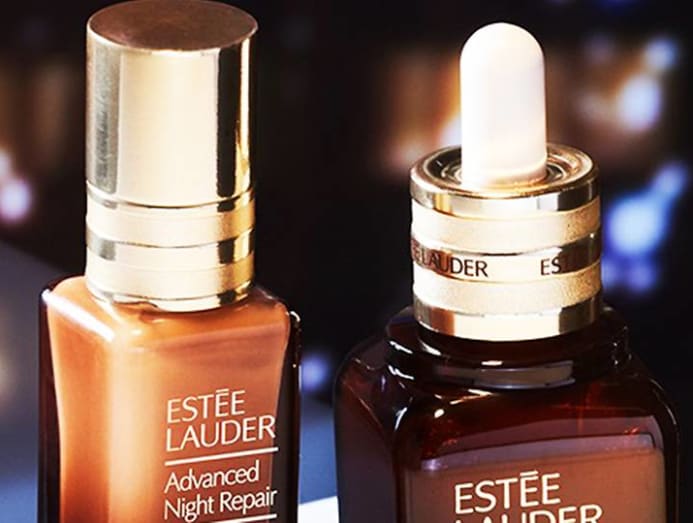 Accumulated damage in skin cells makes it harder for skin to fight irritation and inflammation. Advanced Night Repair Intense Reset Concentrate also contains Concentrated Purification Technology that helps cells clear out damage so that skin becomes less prone to irritation.
While Estée Lauder's other Advanced Night Repair skincare products like its iconic Advanced Night Repair Synchronized Recovery Complex II uses the brand's patented Chronolux™ technology which supports your skin's natural night time repair process, the new Advanced Night Repair Intense Reset Concentrate uses the Chronolux S.O.S Technology
Research has found that irritated skin feels dry and uncomfortable, and likewise, dry skin is more prone to irritation. This is why the concentrate has a 15X concentrated multi-molecular weight hyaluronic acid complex together with a cross-linked "honeycomb" hyaluronic acid to cocoon skin in intensive moisture all night long and seal in the benefits of your repair serum.
In addition, Advanced Night Repair Intense Reset Concentrate has anti-pollution antioxidants to neutralise free radicals in skin, and a skin-renewing blend including soy amino acids to encourage natural cell turnover for smoother and more radiant skin.
For a good night's sleep, it is formulated with a lavender, camomile and hedione scent to help calm your senses.
The potential benefits for your skin are numerous – reduced irritation and redness as well as improved skin hydration that can lead to a smoother complexion and healthier skin tone.
The new Advanced Night Repair Intense Reset Concentrate (20ml) retails at S$140 in Estée Lauder stores islandwide, Sephora including Sephora.sg and Lazada.sg.
Book a complimentary mini-facial to super-charge your skin at any Estée Lauder counter.