Building a skincare solutions brand that combines medical science with aesthetics
SkinLab The Medical Spa sets its sights on overseas partnerships to grow its brand. Brought to you by SkinLab The Medical Spa.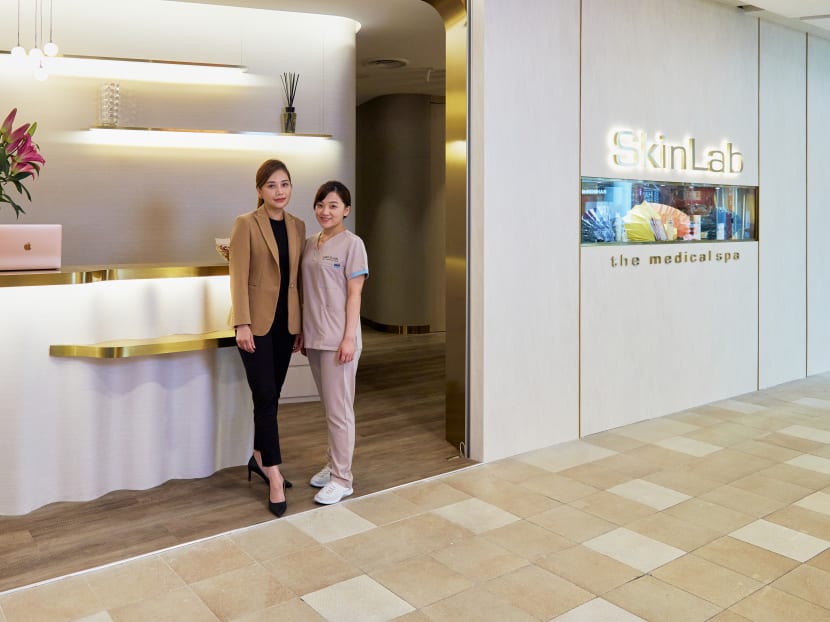 For the customers of SkinLab The Medical Spa, beauty is more than just skin deep.
It's also tied to one's self-esteem. Founder and chairman, Dr Kelvin Chua, said that a common observation among staff members is that customers on their first visit often walk in with their eyes fixed to the floor, unwilling to make eye contact.
"After a few treatments, they walk with their heads held high and have an appropriate level of self-confidence," said Dr Chua.
Founded in 2006 by Dr Chua, SkinLab is one of the largest medical spa chains in Singapore and offers a wide range of medical-grade facials and skincare products. Its team of experienced beauty therapists are trained in the latest aesthetic technology to provide tailored treatments to suit every customer's skincare needs.
This preference for customised treatments is part of Dr Chua's approach to his aesthetic practice. "I love challenges, and I love helping people look more beautiful and youthful," he said. "In recent years, I find that more people are doing similar treatments and looking very similar. That is the challenge – to become better versions of ourselves."
DOCTOR-FORMULATED PRODUCTS THAT WORK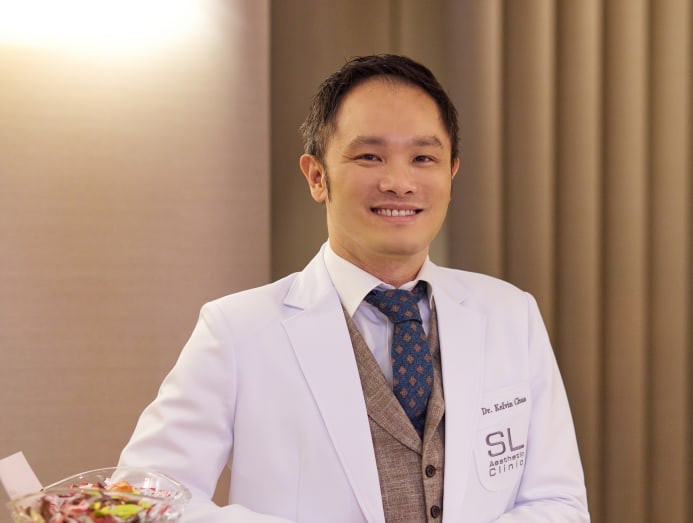 According to Dr Chua, beauty fads may come and go but taking care of the skin is a lifetime commitment. "That is why as skincare professionals, we are committed to providing customers only medically proven products and treatments that work, so that customers know they can rely on us," he said.
Skincare woes like acne, enlarged pores and pigmentation have been on the rise due to mask-wearing in Singapore's hot and humid climate, so it's no surprise that SkinLab's bestselling treatments include its Signature Medical Peel and I2PL Pigmentation Facial, both of which are aimed at treating dull, blemish-prone skin.
In addition, customers – who Dr Chua says are more discerning than ever before – have responded well to SkinLab's doctor-formulated products, such as the Soft Clean skin cleanser and Day Protect Gel – both made in the United States – and Hydro2 Ultra Ampoules, which are medical-grade ampoules from Germany that are customised for customers' skin.
One of SkinLab's latest products is the Microessence Crystal Mask, which is part of its new product line LUO SL, the culmination of SkinLab's research and collaboration with a Taiwanese partner. The mask is enhanced with liposomes, tiny bubbles that are able to break through the skin's outer layer within five minutes. This allows the skin to quickly absorb the mask's superfood-packed essence, which includes UV-protective Chilean dewberry extract and peach blossom stem cells.
MAGNIFYING ITS FOOTPRINT
As a well-regarded brand seeking to expand its geographical reach, SkinLab is currently in talks to partner with various hotel groups for its products and services.
Explained Dr Chua: "By providing medically proven technologies with high-quality products and services, we can build trust in our customers for the hotels and for our SkinLab brand."
The ongoing expansion of services and products is part of its customer-first mindset, underlining SkinLab's continuing commitment to its goal of enhancing customers' skin and well-being. To ensure customers enjoy an even more conducive and pampering environment, SkinLab's Tampines 1 outlet has been revamped with a fresh new aesthetic and expanded space. Next to be upgraded is its Jurong Point outlet, which is slated to re-open next month.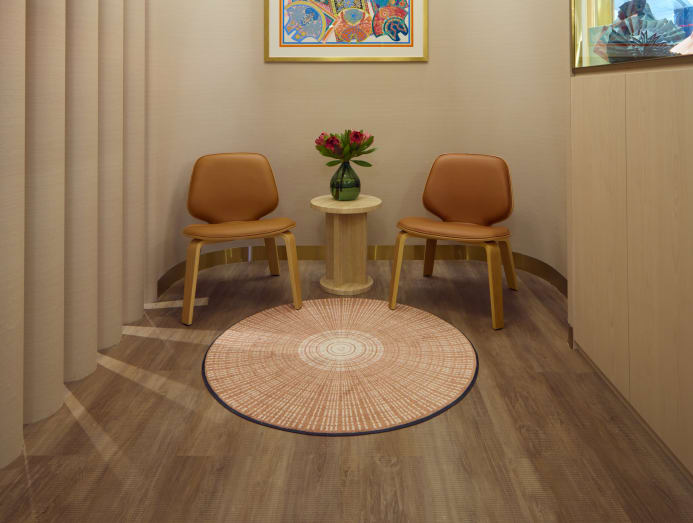 SkinLab is also playing its part to uplift the local beauty industry by allowing stranded customers of a recently shuttered aesthetic clinic chain to redeem their remaining package values at SkinLab.
Having seen customer demand remain strong even during the COVID-19 pandemic, SkinLab now wants to bring its trusted reputation as a Singaporean brand to overseas markets such as first-tier cities in China and Malaysia, in addition to its local expansion in Singapore's northeast region.
By building up its international footprint as well as widening its service and product offerings via its parent company SL Aesthetic Group, SkinLab hopes to reach out to new customers as the global economy gradually recovers.
Said Dr Chua: "My vision is for SL Aesthetic Group to be a global leader in skincare and medical aesthetic solutions, while expanding our capabilities in our skin and haircare range of beauty products. We are already in talks with several partners and working out creative ways to broaden our reach. Our upgrading exercise in Singapore will serve as a good reference point for our regional expansion plans."
SkinLab The Medical Spa is celebrating the reopening of its Tampines 1 outlet with special promotions. Visit skinlabmedspa.com to find out more.