Can great films change the world? SK-II launches SK-II STUDIO to inspire women to own their destinies
The skincare brand's global film studio division will tackle the social pressures impacting women today through compelling storytelling to augur positive change. Brought to you by SK-II.
Cinematic moments possess longevity when done right, and great films have the power to challenge the status quo. The best films are also remembered for bringing forth nuanced facets of the human condition through the veil of entertainment.

Prestige skincare brand SK-II knows this, and that's why, with a drive to bring about positive change through great storytelling, it is launching SK-II STUDIO – the brand's first global film studio division. SK-II STUDIO is aimed at creating content that will tackle social pressures impacting women today, inspiring them to #CHANGEDESTINY.

DESTINY: NOT CHANCE, BUT CHOICE

What happens when a professional sportswoman is diagnosed with leukaemia at the peak of her career? The first project to emerge from SK-II STUDIO is titled The Center Lane and stars competitive swimmer Rikako Ikee, who shares her incredible commitment to recovery.

Google her name and you will be astounded by her achievements – in the short period of four years, she garnered numerous silver and gold medals as well as set new records. These culminated in a trailblazing win at the 2018 Asian Games in Indonesia, where Ikee became the first swimmer to win six gold medals at a single Asian Games. Her wins also earned her the Most Valuable Player award, a first for a female athlete at the Games.

All this ground to a halt in 2019, when Ikee announced that she was diagnosed with leukaemia.

Referencing the rules that the fastest swimmer is usually allocated the centre lane at competitions, director Hirokazu Koreeda chronicles Ikee's return to competitive swimming – a decision she made last year that was received with tears by the country and her fans.

"Before, there was only Rikako Ikee the athlete. But now, there's a second Rikako Ikee: Rikako Ikee the survivor," said Ikee. "I know that by just having one thought, one action out of the ordinary, we all have the power to change destiny."

Award-winning Tokyo-born Koreeda was the perfect candidate for telling her moving story. Praised for his refined humanistic approach, he has a dozen features under his belt, including 2013 Cannes Film Festival Jury Prize winner Like Father, Like Son, and Shoplifters, which won the Palme d'Or in 2018.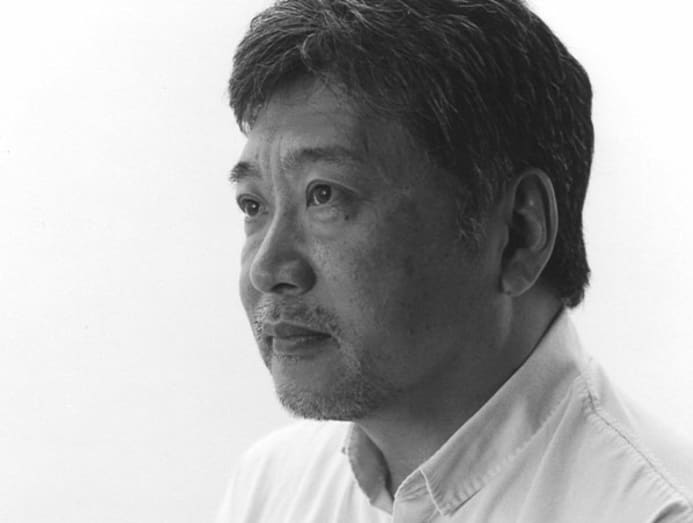 The Center Lane will feature both intimate documentary-style footage as well as animation, and is the first of eight original films from SK-II STUDIO that will bear witness to the strength of a woman as she rises above the odds.

INSPIRING A LEGACY OF #CHANGEDESTINY

#CHANGEDESTINY is at the heart of SK-II's brand philosophy. It recognises that destiny is shaped by one's decisions, and presents it as a matter of choice – not chance.

This purpose has given life to many award-winning campaigns, including  2016's Marriage Market Takeover, which highlights "sheng nu" (or "leftover women") in China, 2017's The Expiry Date, 2018's Meet Me Halfway and 2019's Timelines, a docu-series made with renowned American journalist Katie Couric on the topic of marriage pressure, something that women face globally.

The initiative has a central theme. It is inspired by stories of women worldwide but finds commonality in the pressures and expectations they face in societal roles, and how they are made to feel less if they choose otherwise.

And now, with the launch of the new film studio division, #CHANGEDESTINY will be moving on to the next level. SK-II STUDIO will bring together talented filmmakers, animators, musicians and content creators to not only explore this global universality, but more importantly, unknot the complex conundrums through filmic dialogue. It makes a declaration to the world that all ways are valid in being a woman, and that their destiny is chosen, not assigned.

The biggest proponent of change is in our actions. SK-II is leading the movement with the set-up of a #CHANGEDESTINY Fund, and you can help with just a click.

For every view garnered on each SK-II STUDIO film, the prestige skincare company will contribute US$1 (S$1.35) to the fund – with a cap of US$500,000. It's a contribution that will go towards supporting women to pursue their destiny and overcome limitations that they face. Participating organisations will be announced at a later date.

SK-II STUDIO invites all to involve themselves in this important exchange in an engaging way. Featuring real people, life-changing revelations and affirmative truths, the stories from the film studio will draw viewers into the conversation through the medium, and set forth change through their impactful messaging.

Join Ikee as she reveals her personal journey with SK-II and find inspiration from the story of her return.

Be part of the #CHANGEDESTINY journey. Watch the first film from SK-II STUDIO and find out more about #CHANGEDESTINY.