Cancer may strike when cells go rogue
With early diagnosis and timely treatment, the odds of beating the disease are higher.  
Living cells in the body grow, multiply, die and are replaced systematically. For some people however, this cell replacement process may go awry. When cells in the body grow and divide abnormally, rogue cells may form masses of tissue called tumours.
While not all tumours are life-threatening, some may spread to normal tissues in the body. When this happens, they are considered malignant, or cancerous, tumours. Having said that, certain types of cancers such as leukaemia do not form solid tumours. 
According to the World Health Organization, cancer is the leading cause of death worldwide. In Singapore, cancer is the No 1 killer, says the Ministry of Health. 
There are over 100 different types of cancer, all of which can be fatal if left untreated. The most common cancers that afflict men in Singapore are colorectal, prostate and lung cancers. In women, breast cancer, colorectal and lung cancer rank as the top three cancers.
While the risk of cancer generally increases with age, the disease can also affect younger adults. 
For instance, women under the age of 60 made up approximately two in five cancer diagnoses (about 44 per cent) in females from 2014 to 2018. Men under 60 formed 27 per cent of male cancer diagnoses in the same period, according to figures from the Singapore Cancer Registry Report 2018.
CANCER IN YOUNG ADULTS 
Dr Vaishnavi Jeyasingam, an oncologist from Subang Jaya Medical Centre in Malaysia, said lifestyle factors – ranging from smoking, obesity to pollution and chemicals – may play a role in the uptick of cancer patients from younger age groups.  
"Smoking has been identified as a causative factor for several cancers, including throat, lung, stomach, mouth and colon. There is more evidence on the increased risk of passive smokers developing cancer, too," Dr Vaishnavi said. 
"An increasing breast cancer incidence has been associated with factors like obesity, prolonged use of hormone replacement therapy and lack of breastfeeding," she added. 
Dr Ivan Shew Yee Siang, a clinical oncologist at Sunway Medical Centre, shared that environmental pollution and the modern diet may also be risk factors. 
"There is recent evidence to show that the increase in colon cancer cases diagnosed at an earlier age may be related to the food we consume, such as sugary drinks and processed meats," he said. 
For some individuals, hereditary cancers also genetically predispose them to cancer at a younger age, said Dr Vaishnavi. 
IMPROVING CANCER OUTCOMES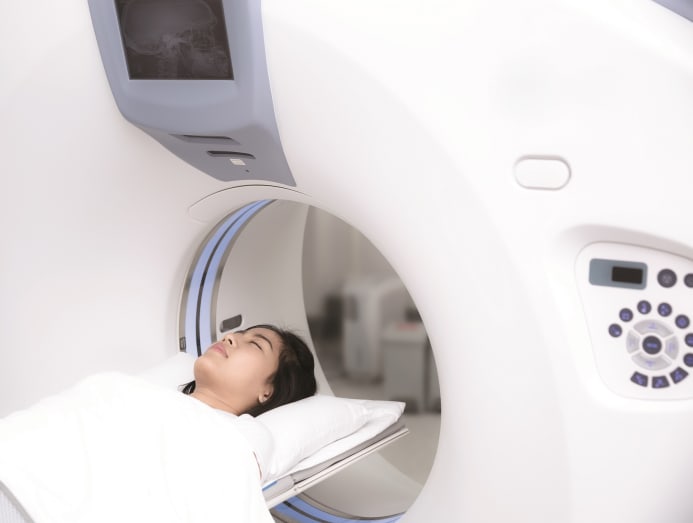 While a cancer diagnosis can be devastating, there is also hope. With an early diagnosis and the right treatment, more people are surviving cancer with better outcomes. 
"It is a fact that early-stage disease has far better survival rates in almost all types of cancers. Coupled with improved treatment options and modalities, the number of cancer survivors in most developed nations has increased tremendously," Dr Vaishnavi shared.
Echoing this sentiment, Dr Shew explained that when the cancer is detected early, it tends to not spread, or just spreads locally. 
Citing an example of localised early-stage breast cancer in a 50-year-old woman whose cancer was detected through breast screening, Dr Aqilah Othman, a clinical oncologist at Sunway Medical Centre, said the likelihood of the patient being alive for more than five years is approximately 98 per cent.
"However, if the cancer had spread to other parts of the body, the likelihood of her being alive in five years is much less, at approximately 30 per cent," Dr Aqilah said.
The doctor pointed out that in its early stages, cancer exhibits no symptoms and is usually detected through screening tests. Dr Aqilah said: "In general, the cancer would have grown to at least a sizeable lump for it to cause symptoms or be visible or palpable. As such, it can easily be missed if one does not attend regular validated cancer screening programmes." 
"Hence it is important for individuals to be body-aware – to identify persistent symptoms that may well be a sign of something more sinister," she continued.
ADVANCED TREATMENT OPTIONS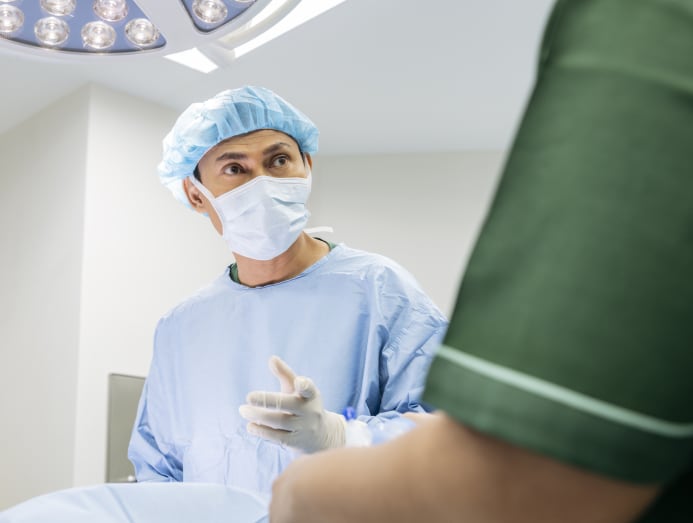 With strides made in cancer research, patients now have access to more effective treatment. The availability of advanced treatment options also means that the care of patients can be further tailored to their needs, and is often accompanied by encouraging results, Dr Vaishnavi said.
According to Dr Shew, radiation therapy is one of the most common treatments used to fight cancer. 
Dr Vaishnavi explained that more specialised radiation techniques such as intensity modulated radiotherapy and volumetric modulated arc therapy enable higher radiation doses to be given without compromising critical organs nearby. This minimises treatment-related side effects. 
Other cancer treatments include chemotherapy, as well as targeted therapies and immunotherapy. 
Immunotherapy involves drugs that modulate the immune system to control cancer while targeted therapy works by blocking or turning off chemical signals involved in the growth and survival of cancer cells. 
Dr Vaishnavi said: "The use of (targeted therapy) drugs has made significant impact in several cancers such as lung cancers, melanomas and gastrointestinal stromal tumours, where treatment outcomes have been favourable and side effects have been reduced significantly." 
A CENTRALISED CANCER DATA PLATFORM
In Malaysia, oncology specialists offer a spectrum of advanced treatments for various cancer types across different stages. 
According to Mr Mohd Daud Mohd Arif, chief executive officer of MHTC, cancer treatments were first offered in 1981 at Hospital Kuala Lumpur. There are now 128 medical and clinical oncologists across private and public sectors who are equipped to treat various cancer types. 
Additionally, MHTC collaborates with the Health Informatics Centre and the National Cancer Registry in Malaysia to encourage regular and consistent notifications of cancer incidence at cancer registries.
"These online notifications are channeled to the Malaysia Health Data Warehouse, which serves as the single comprehensive national platform for cancer data and information system for both public and private sectors. With a centralised data collection point, data reliability for cancer outcome studies is enhanced," Mr Mohd Daud shared.   
He explained that complete incidence reporting and continuous survivorship analysis are required to better understand the exposure or risk factors impacting multiple facets of the cancer patients' lives, health and well-being throughout and beyond treatment.
"Cancer data comprehensiveness is the foundation of evidence-based practice. This means international patients will have the access to clinically proven medical information in making informed decisions when seeking treatment in Malaysia," Mr Mohd Daud said.
Learn more about the cancer care journey in Malaysia.