Clearing up some common myths that blur the truth about astigmatism
Eye experts debunk some misconceptions surrounding this common eye condition, which can lead to headaches, blurry and distorted vision, and even reduce work productivity. Brought to you by Acuvue.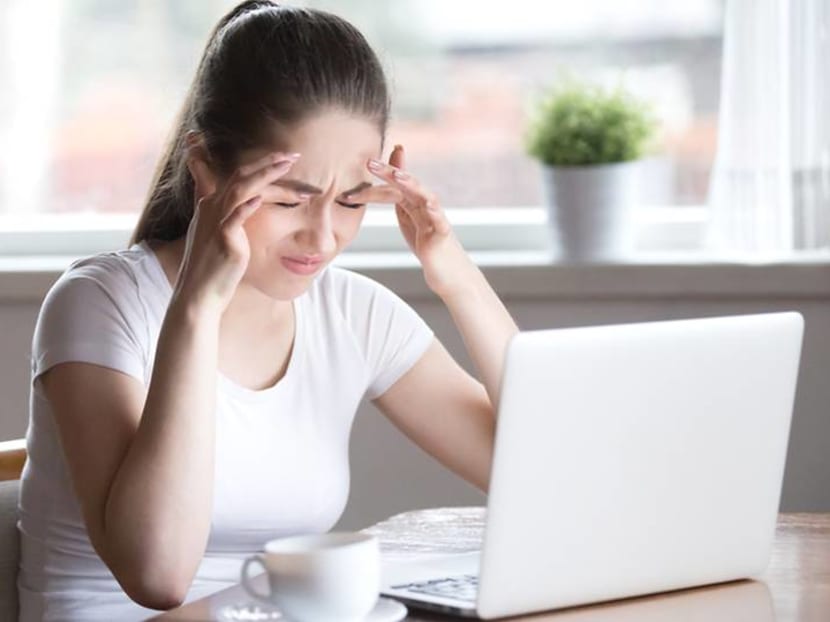 Do halos and starbursts appear when you are looking at lights at night? Are you experiencing blurry or distorted images on your digital devices as you work from home? Are you getting double vision when seeing with one eye?
If yes, you could have an eye condition called astigmatism. This is a type of focusing error that develops when your cornea, the clear part of the front of the eye, has an irregular shape. The condition can also be caused by an irregularly shaped retina, which is the innermost, light-sensitive layer of tissue in the eye.
According to Ms Chui Wen Juan, vice-president of the Singapore Optometric Association, and Ms Rebecca Li, professional education solutions manager at Johnson & Johnson Vision Singapore, about 44 per cent of Singaporeans have a visually-significant amount of astigmatism – defined as 0.75 DC or more – in at least one eye.
Yet, many people are unaware they have this condition or leave it uncorrected.
According to Ms Chui, astigmatism, if left uncorrected, could lead to sub-optimal vision, eye strain, tiredness, headaches and reduced productivity. Even mild astigmatism can reduce sharpness of vision and affect daily tasks like driving.
DEBUNKING ASTIGMATISM MYTHS
Misconceptions about astigmatism may explain why some people with the condition continue to live with uncomfortable symptoms and poor vision, even though there are ways to correct it.
Ms Chui and Ms Li said it is a mistaken notion that people with astigmatism would be able to tell if they have the condition, as this can sometimes go undetected.
"Astigmatism does not always blur objects equally. Some letters of the alphabet or numbers can still be seen quite well, as astigmatism occurs in different amounts and directions," Ms Chui explained.
For example, certain directions or orientations of astigmatism blur circular patterns, so the numbers 6 and 8 would appear more blurry than letters and numbers such as Z, T, 7 and 1.
"Sometimes, astigmatism can be masked or partially hidden by factors such as squinting or bright lights that cause pupils to shrink and give a pinhole effect," Ms Chui said.
Ms Li also pointed out that even people who know they have astigmatism may not be aware that their vision issues can be corrected with contact lenses. For instance, it is possible to get sharp and stable vision conveniently by using contact lenses such as the Acuvue Oasys 1-Day for Astigmatism contact lenses.
A local study commissioned by Johnson & Johnson found that around four out of five Singaporeans with astigmatism in at least one eye do not wear toric contact lenses, which are designed to correct astigmatism.
Ms Chui and Ms Li also debunked the myth that astigmatism can be fixed with eye exercises. There are no proven eye exercises that can improve this condition, they said.
WHY REGULAR EYE CHECKS MATTER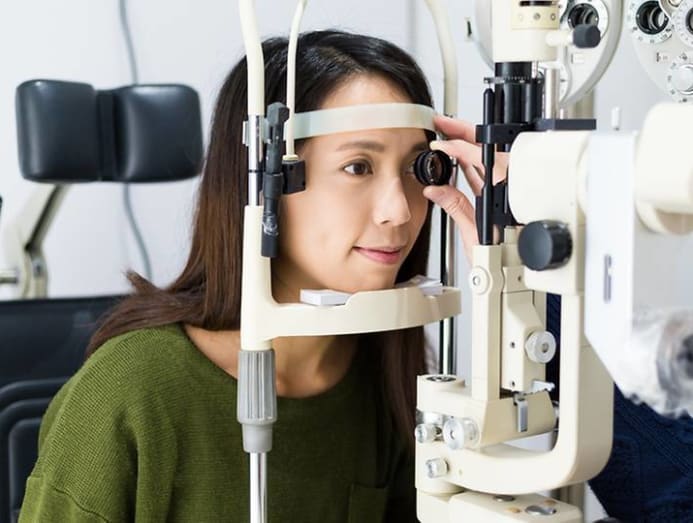 Emphasising the importance of regular eye checks, they said regular eye examinations with an optometrist are important in detecting and correcting astigmatism and ensuring good eye health. It is especially important now, given the current context where there is an increase in screen time as we work from home. Screen time is usually reduced in an office environment as we have face-to-face conversations with colleagues and move around for meetings.
They added that while some people think wearing spectacles or contact lenses to correct astigmatism will worsen the condition, or make the eyes reliant on optical correction, this is not true. They said that correcting astigmatism properly will help make one's vision clearer and more comfortable. This could also improve all aspects of quality of life, including work, learning, leisure and sports.
Regular eye checks can also help detect more severe cases of astigmatism caused by conditions such as keratoconus. This condition occurs when the cornea is misshapen or distorted, and spectacles cannot fully correct astigmatism or provide clear vision.
Ms Chui has treated one patient whose vision was so compromised by keratoconus that his eyesight barely met minimum driving requirements and newspaper-sized print was unreadable.
"It is not uncommon for people with keratoconus to have irregular astigmatism and a high degree of 6.00 diopters or more. Even with spectacles, the inherent unevenness of the cornea will still cause distorted vision," she said.
Fortunately, the patient Ms Chui encountered was diagnosed and treated early and went on to lead a productive and fulfilling life.
Ms Chui and Ms Li added that not all severe astigmatism is due to an eye condition like keratoconus, but early detection of the condition could make intervention more meaningful and help to better optimise vision. 
For those who suspect they may have undiagnosed astigmatism, a comprehensive eye examination is recommended, on top of regular annual eye-health checks.
Comprehensive eye examinations can detect various eye conditions or diseases. Setting up annual eye check-ups are also a good way to stay on top of your eye health – adopting a proactive approach can help nip potential eye issues in the bud, before they become serious.
ALL-DAY COMFORT, SHARP AND STABLE VISION
Acuvue Oasys 1-Day for Astigmatism contact lens aims to offer clear, sharp and comfortable vision for people with astigmatism. These daily contact lenses also offer greater hygiene levels, which is especially important now, given our new normal.
Using HydraLuxe Technology, a proprietary wetting technology developed by Johnson & Johnson Vision Care, the daily disposable contact lens supports the eyes' natural tear film to keep them moist and comfortable.
Its Eyelid Stabilised Design works by harnessing the natural power of a blinking eye. According to Ms Li, this helps to keep the lens in its correct position so that users can enjoy clear and stable vision all day long, regardless of the activities they do.
The Acuvue Oasys 1-Day for Astigmatism contact lens also offers a high level of UV blocking – over 99 per cent of UVB and 96 per cent UVA rays. This helps to protect eye health and prevent other eye conditions such as cataract and macular degeneration.
Acuvue Oasys 1-Day for Astigmatism, priced at S$78 per box, is available at optical stores islandwide. Get your eyes checked at your nearest optical store and download the MyACUVUE app for S$20 off your first purchase.