Designed for a cause: Copenhagen is a utopia of green adventures
With direct flights five times weekly on Singapore Airlines, you can easily mark this city as your next destination.
Frequently dubbed as one of the world's most livable cities, Copenhagen has been carving out a quiet niche in experiential travel. The capital of Denmark has done what many others can only dream of, delivering urban projects that are as human-centric as they are sustainable. The innovative Danes approach these ambitions with trademark creativity, and from there, some of the best travel experiences are also born.
Today, cyclists glide down elegant bike lanes that sidle up to the harbourfront and run across a bridge that resembles ripples on the water. Elsewhere, an ultra-modern community park dressed in vivid hues and adorned with striking lines makes for photogenic hotspots and invites interactions. And when restaurant Noma started foraging locally for choice ingredients, it became the world's best.
PEDAL YOUR WAY TO FORGOTTEN GIANTS
As one of the leading green capitals of the world, Copenhagen's vision is to be energy-independent by 2050. Many locals don't see the need for cars, preferring instead the power of the pedal. In 2019, the number of commuters who chose to cycle to work or school (44 per cent) was double that of those driving (22 per cent). A big part of this has to do with the city's dedication to designing bike lanes that make commuting not just safe, but enjoyable.
There are over 400km worth of bike lanes in Copenhagen, taking one straight up to doorsteps of homes, cafes, grocers and attractions alike. Running along waterfronts, parks, railways and highways, the lanes are supported by conveniences such as bike lights and tilted bike lane trash bins. Is it any wonder then that the best way to explore the city is via two wheels? In fact, you may even encounter a mythical giant or two this way.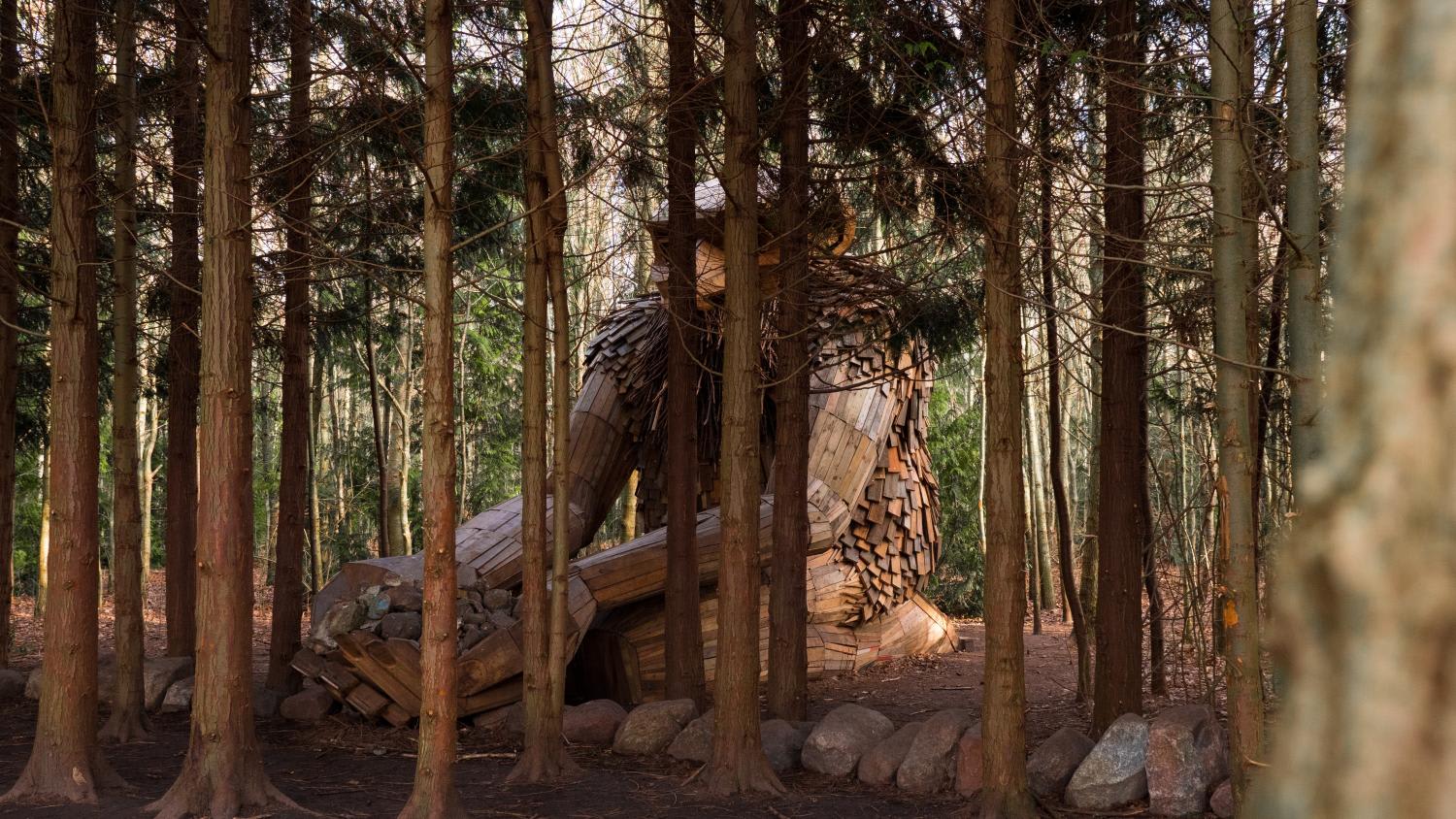 Melding the city's repute as a city of fairy tales with its environmental mission, artist Thomas Dambo has forged a number of gigantic sculptures from repurposed wood. These works are scattered along a scenic 31km route in Copenhagen's suburbia – you can even find one hiding under a bridge. A meeting with these whimsical creatures is bound to be both enchanting and Insta-worthy.
For more urban pursuits, Nordhavn and Norrebro are choice destinations that serve up inspiring contemporary architecture. Find a converted silo with a sky restaurant as well as a luxury hotel experience in a crane within the harbourfront area of Nordhavn, and discover where the world meets at Norrebro, with its melting pot of cuisine and community, along with the photogenic Superkilen Park.
2022 marks the year that Copenhagen played host to the Tour de France Grand Depart, and cycling enthusiasts can attempt the same – at their own pace, of course – by attempting the same route. Otherwise, for a more leisurely time out in nature, head out to the seaside with a ride to Amager. Unwind at Amager Beach or soak up ocean vibes at the legendary Kastrup Sea Bath.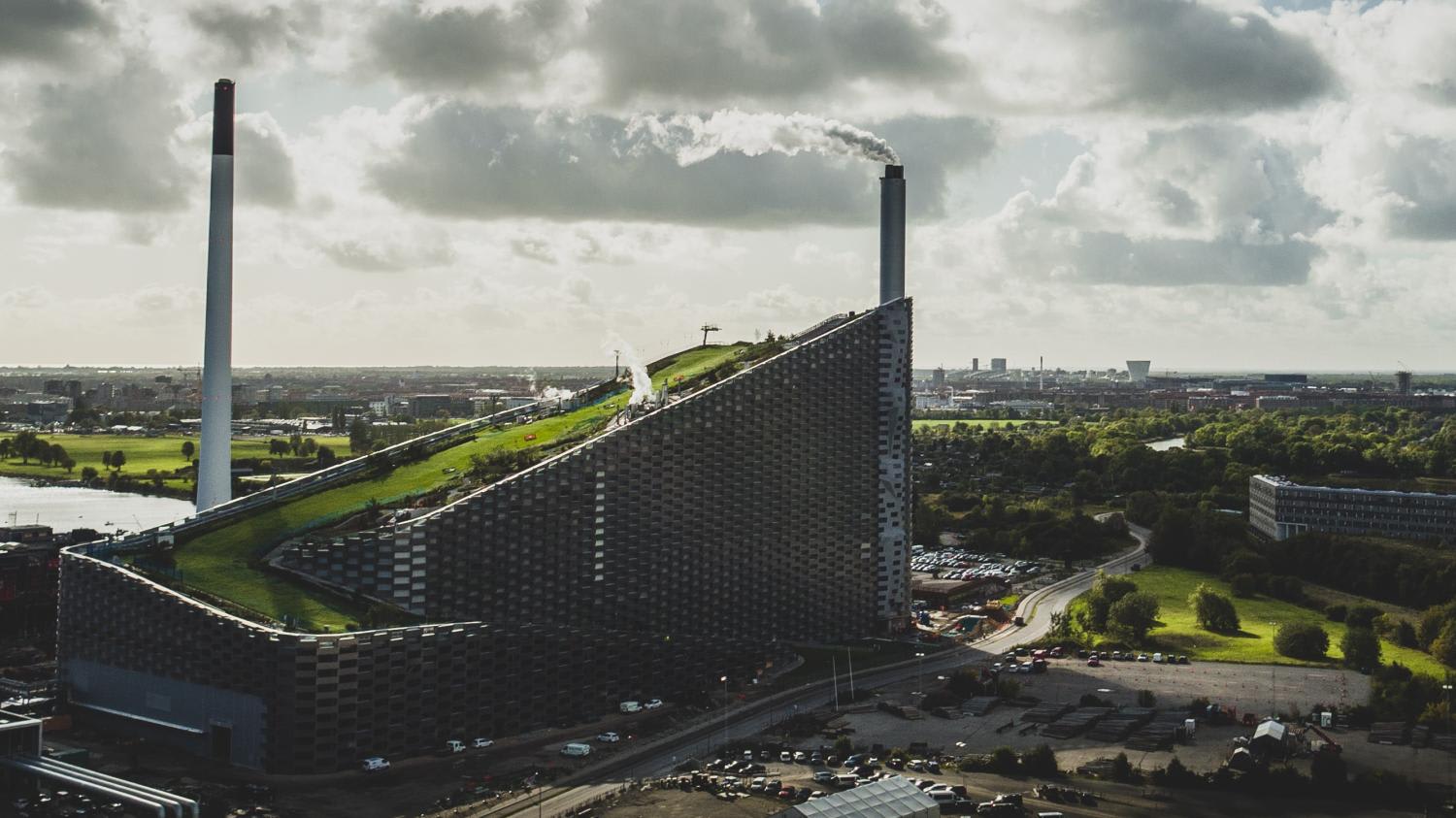 There's also CopenHill – an architectural marvel unveiled in 2019. The energy plant is notable not only for converting 440,000 tons of waste into clean energy every year, but also being a destination for skiing, hiking and climbing. No snow is needed on the innovative green slope for skiers to enjoy their practice, while rock scalers can attempt the tallest man-made climbing wall in the world. Free for all, parts of the hiking routes here are connected to stairs and elevators, so both kids and the elderly alike can participate.
A SPOT OF WATER THERAPY
Copenhagen has one of the cleanest harbours in the world, and it shows. Not only is it safe to swim in, but it also sports harbour baths along the waterfront for all to enjoy – and for free, too.
Other than having a good time by the waters at sites like the Islands Brygge Harbour Bath, you can also explore the waterways without getting wet. Captain your own solar-powered boat with GoBoat and explore the city from another perspective, or just cruise with a picnic on the boat – a table in the middle of the craft provides ample space. Otherwise, get your daily workout in with some tours from Kayak Republic.
Swap paddle for pedal and explore the canals on the ground. The Harbour Circle route is a wonderful way to witness the harbours' beauty as well as to explore many of the iconic bridges, such as The Circle Bridge and Kalvebod Bolge.
MINTING SOME GREEN MICHELIN STARS
Every foodie knows that Copenhagen's Noma was dominating the epicurean world for a while, and today, its philosophy and techniques continue to highlight New Nordic cuisine on the culinary map. Its rich legacy has inspired a burgeoning food scene that is at once exciting and delicious.
At Amass, one can really taste the country with a menu dedicated to locally-sourced ingredients showcasing different terroir and climate. An 800sqm garden sits alongside the dining room to remind guests of its farm-to-table approach. Urban farming also gets a shout-out at Gro Spiseri, a picturesque rooftop restaurant that boasts a lush garden right beside it. And for the complete experience, BaneGaarden is a green oasis hidden behind train tracks that offers farming workshops in addition to sumptuous meals.
Dining in Copenhagen is also fully experiential with places like Alchemist. It's a theatrical experience that leaves an indelible mark on its diners, with imagery and interactions that are thoroughly sensorial. Stretch out that checklist to include Geranium – the newly-minted world's best restaurant – along with a visit to Reffen, which touts the best of Copenhagen's delectable street food.
Rediscover the world with Singapore Airlines. Plan for your 2023 holidays and book your flight to Copenhagen on Singapore Airlines from S$1,098, by Sept 30, 2022. Find out more at singaporeair.com/Copenhagen.