The devil's all in the details when it comes to cutting-edge design
In design and aesthetics, it's the little things that make all the difference, whether you're re-imagining combat rations, crafting artisanal leather products or designing SUVs. Brought to you by Audi.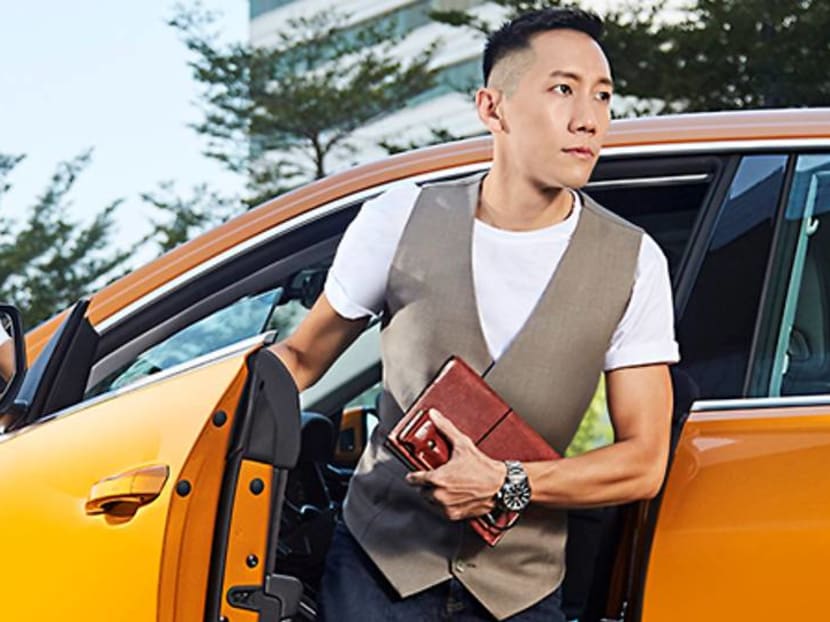 A slushy SAF combat ration pack of chicken rice and mushroom is re-imagined into a popsicle dusted with lemon tea powder.
Yet another pack of sweet potato soup with barley is transformed into a quenelle, drizzled with milk powder sieved from a cereal drink mix.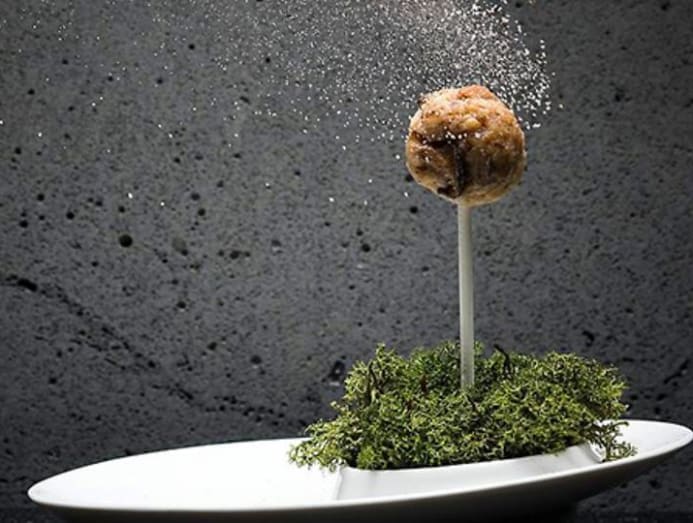 When photographer John Heng put up his personal tribute to the army in 2017, as Singapore celebrated 50 years of compulsory National Service, he visualised the food in combat packs as culinary fare that could have emerged from high-end restaurants.
His work fired the nation's imagination.
The photos were splashed in a host of publications including mainstream titles like TODAY, and Defence Minister Ng Eng Hen shared the images on Facebook, which were then shared by over 300 people.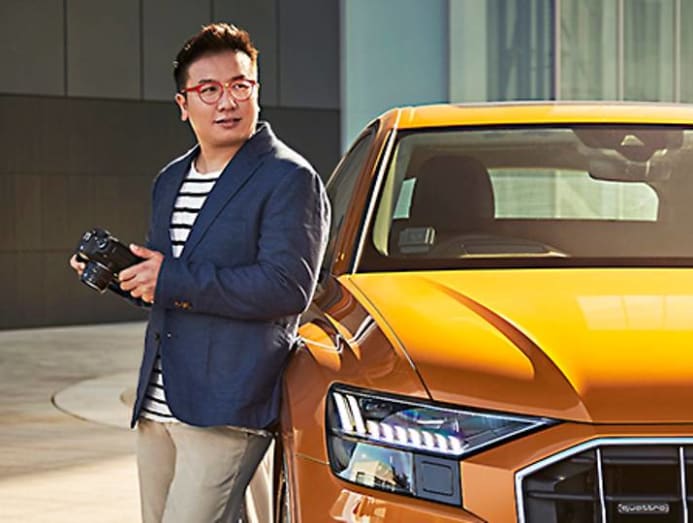 To the uninitiated, John's work may look like a simple matter of taking utilitarian army food and plating it prettily for social media. But the reality involved a lot more thought.
Said John: "A lot of things that were seemingly simple, were deduced after hours of meetings, brainstorming and prepping. Our team does our shoots always thinking: 'How can we reduce and condense it more?', 'is this good enough?'"
THE LEATHER ARTISAN
Like John, leather artisan Lawrence Ku has invested years into his craft to produce things of bespoke beauty.
While he graduated from Temasek Polytechnic with a diploma in Interior Architecture and Design, he loves working with his hands. He spent years honing his motor skills through miniature model making, architectural model making and working as a motorcycle mechanic in his garage.
These skills came to the fore when he discovered leather as an art form, and started Kultskins Handcrafted in 2013. The company produces handmade leather goods and conducts leather-crafting workshops where students learn how to make items such as bags, card holders and phone holders.
While the products may seem rather pedestrian by nature, the production process usually involves a lot more work than meets the eye.
"Very often, before a workshop commences, there's that one person who thinks that what we're about to do is easy," said Lawrence. "Then they surprise themselves with how poorly they perform and realise how much finesse is actually required for the work involved."
For both, it's the little things, which are not always visible to the people who appreciate their art, which define them as leaders in their field.
DESIGN BASED ON DEEP THINKING
John discovered this during his journey as a self-taught photographer, which started in 2006.
He was then a sailing instructor, but stumbled into photography when he was approached to help out in the Banda Aceh tsunami crisis by bringing body bags and medical supplies over on sailboats. He decided to get a camera to document his journey, and that was when the photo bug bit.
From there, he became a sports photographer, a freelance photographer with the Business Times, and later ventured into food photography.
What makes every one of his photos meaningful and different is the relentless thinking behind it.
"As I always say, the day we don't beat ourselves up is the day we should quit the photography industry," John said.
Similarly, for Lawrence, a lot of thinking takes place behind the scenes. Before making his first cut, he considers factors like aesthetics, ergonomics and the design philosophy. It's important for even simple designs to be as aesthetically pleasing as they are robust.
"I believe that while form follows function, they should both be on near equal footing, and never mutually exclusive," he explained.
Both John and Lawrence clearly appreciate the fact that the details are what elevate one particular design above others. This thinking is critical and can be applied across industries, even in car design.
THOUGHTFUL DESIGN TRANSCENDS INDUSTRIES
That is why they savour the details behind the design of the new Audi Q8, which boasts a new, iconic look as it combines the values of a sport utility vehicle (SUV) with the styling of a four-door coupe.
When compared to other SUVs, Lawrence notes that the Q8 is more curvy and stylish. Interesting details include a unique octagonal single-frame front grille architecture, a new design feature that will define all Audi Q car models going forward.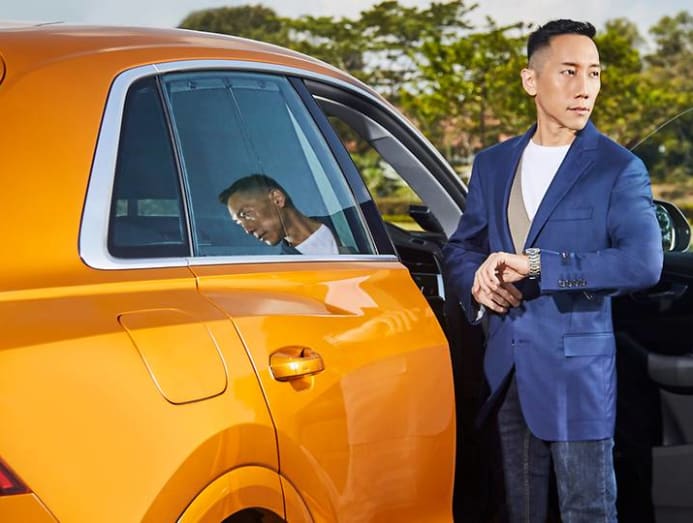 The car's elegantly sloping roofline terminates in gently inclined D-pillars and rests against the quattro blisters above the wheel arches, which can house 22-inch wheels, the largest wheels ever used on Audi cars.
Said John: "I have always loved the front grille element and frontal look of the Audi Q series. The quattro blisters are a really nice touch as they remind me of some American muscle cars. Fierce!"
Inside, the Q8 is equipped with a futuristic internal dashboard comprising two high-resolution touchscreens, which resemble an intuitive virtual cockpit. The haptic and acoustic feedback gives this state-of-the-art technology a very 'real' feel, while reducing the number of buttons and controls required in the cabin.
Lawrence is particularly drawn to the design of the front grille, the headlights and the tail light. "The large, eight-sided front grille that blends in very beautifully with the headlights below the bonnet is the attention grabber. The angular rim around the grille merges with the rest of the body panels with visible contours."
He added: "It is these small details that make both the interior and exterior look like they were formed as a singular concept, with no disconnect between how the car looks from the outside and how it feels on the inside. An amazing amount of consideration has gone into the design and it shows."
John said: "Everything comes together really nicely, it is a huge machine, but you don't feel like it is excessive. It still feels lean, yet it could be really mean if you want it to be."
Click here to find out more about Audi's expressive new Q design language.