Don't leave fresh air to chance: Here's how you can create a zone of clean air around you and your loved ones
A personal purifier fan like the Dyson Pure Cool Me helps you ensure a space that's clean, cool and absolutely refreshing. Brought to you by Dyson.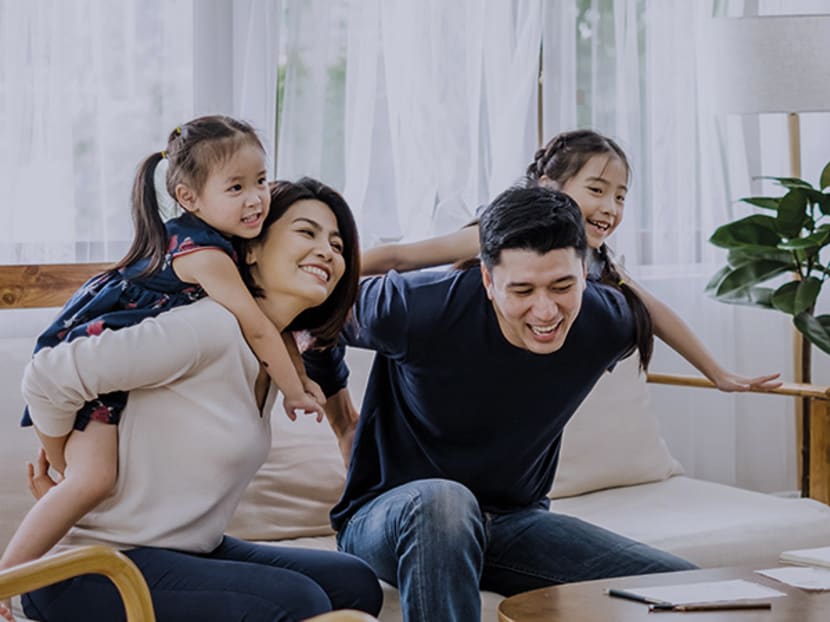 All of us require personal space, and for a long time now, it's been thought that this buffer zone is a mere social construct. But really, it's an important factor affecting physical health and well-being, too. That's why we need to control this invisible bubble well, even at home.
Did you know that the air in our homes can be up to seven times* more polluted than the air outside? Besides imported viruses and bacteria, everyday items at home – like mats, cushions and pillows as well as room sprays and cleaning detergents – can play host to harmful microscopic particles such as bacteria, pollen, mould spores and ultra-fine chemical particles.
So, amid the hustle and bustle of everyday life, and the almost constant communal nature of daily living, how do we keep the space around us clean and fresh?
The Dyson Pure Cool Me personal purifier fan might just be your answer. Here are a few ways this unique product can enhance your personal space every day.

BE PROTECTED AS YOU STAY COOL

With global warming on the rise, and temperatures soaring to new highs, we're all on the hunt for new ways to keep cool, and Dyson has created a great compact solution.

The Dyson Pure Cool Me personal purifier fan goes over and above other ordinary fans – it not only provides a cooling effect, it also projects clean, filtered air wherever you need it. The machine's fully sealed filter combines both glass HEPA and activated carbon layers, enabling it to detect and capture 99.95 per cent of microscopic allergens and pollutants as small as 0.1 microns in your personal space. Once captured, these harmful pollutants, including mould, dirt and bacteria, remain trapped inside, giving you peace of mind that the surrounding air is indeed clean and good for you.

At the same time, you'll find that the Pure Cool Me is powerful and precise when it comes to keeping you cool.

Have you ever rushed home from a busy day of errands and felt smothered by the oppressive heat? What about when the kids run into the house after a sweaty rumble in the playground?

Thanks to patented Core Flow technology developed by Dyson's team of aerodynamics engineers, the Pure Cool Me projects pressurised jets of high-velocity air that will take the heat off you and your family in double quick time.

Plus, its Core Flex dome is easily adjustable, allowing you to precisely direct the fan's powerful air stream without having to reposition the entire fan.

FOR A GOOD NIGHT'S REST

The better half wants it toasty but you'd like it a little chillier? Here's how you can keep the peace in the bedroom: Cool your personal space with the Dyson Pure Cool Me. With its focused air flow, you can be as cool as you want to be, without bothering your partner.

The Pure Cool Me is also so quiet that you can easily have it right by your bed and still get a good night's rest. The fan's petite footprint adds on to its functionality, allowing you to position it on even a modestly sized bedside table or ledge.

By activating the sleep timer using the remote control, you can set the Pure Cool Me to turn off automatically at any pre-set interval between 30 minutes and eight hours while you enjoy uninterrupted rest. The same handy remote control also lets you easily adjust the airflow speed and direction.

KEEP PRECIOUS ONES SAFE

If you have a baby or young child, it is especially important to minimise the presence of harmful air pollutants.

When your little one sleeps, place the Pure Cool Me by the cot or bed to improve the air quality around him in a jiffy. Throughout the night, the fan can be set on oscillation mode to provide side-to-side rotation, delivering airflow through a 70-degree range.

An LCD display on the fan shows the filter life (in addition to airflow speeds and modes), so you'll know when to change the filter to ensure air quality in your child's room remains uncompromised.

With its ability to project cool, clean air whenever you need it to, the Dyson Pure Cool Me is your trusty personal air purifier and fan rolled into one.

If you'd like to inject some fresh air into your life, the Dyson Pure Cool Me is available at all major electronic retailers and department stores.  Or you can find out more by visiting Dyson's website or its Demo Store at Capitol Piazza.  

* Japanese Ministry of Health, Labour and Welfare's National Indoor Air Field Survey Report, Summer 2013. Indoor and outdoor ratio based on the median value of 12 types of VOCs.