Embrace the festive anticipation of The Night Before with Burberry
Celebrate the season in style with the brand's festive collection, which includes iconic outerwear in birch brown check and tulle gowns with the Equestrian Knight Device heritage logo.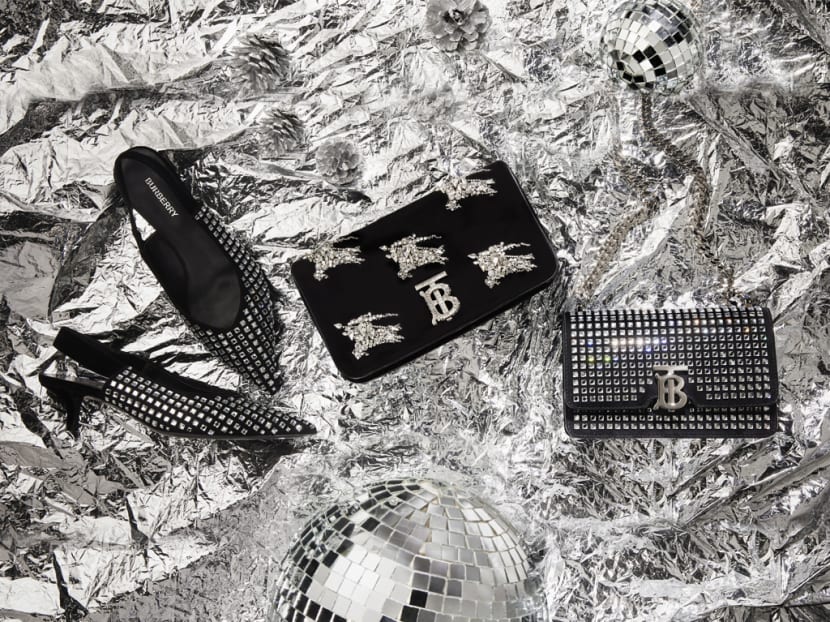 There's a reason why Advent calendars hold such appeal. Counting down till Christmas is all about anticipation, and the days leading up to it offer their own unique buzz.
Taking inspiration from this phenomenon, British luxury fashion house Burberry has unveiled a seasonal collection that encapsulates the thrill of festive preparation. 
Decked out in glamorous hallmark designs, popular Colombian chanteuse Shakira and Nigerian singer-songwriter Burna Boy make their campaign debut in the video The Night Before. The vignettes showcase each artiste's interpretation of the exhilaration of the night before a memorable event, such as an orchestral performance.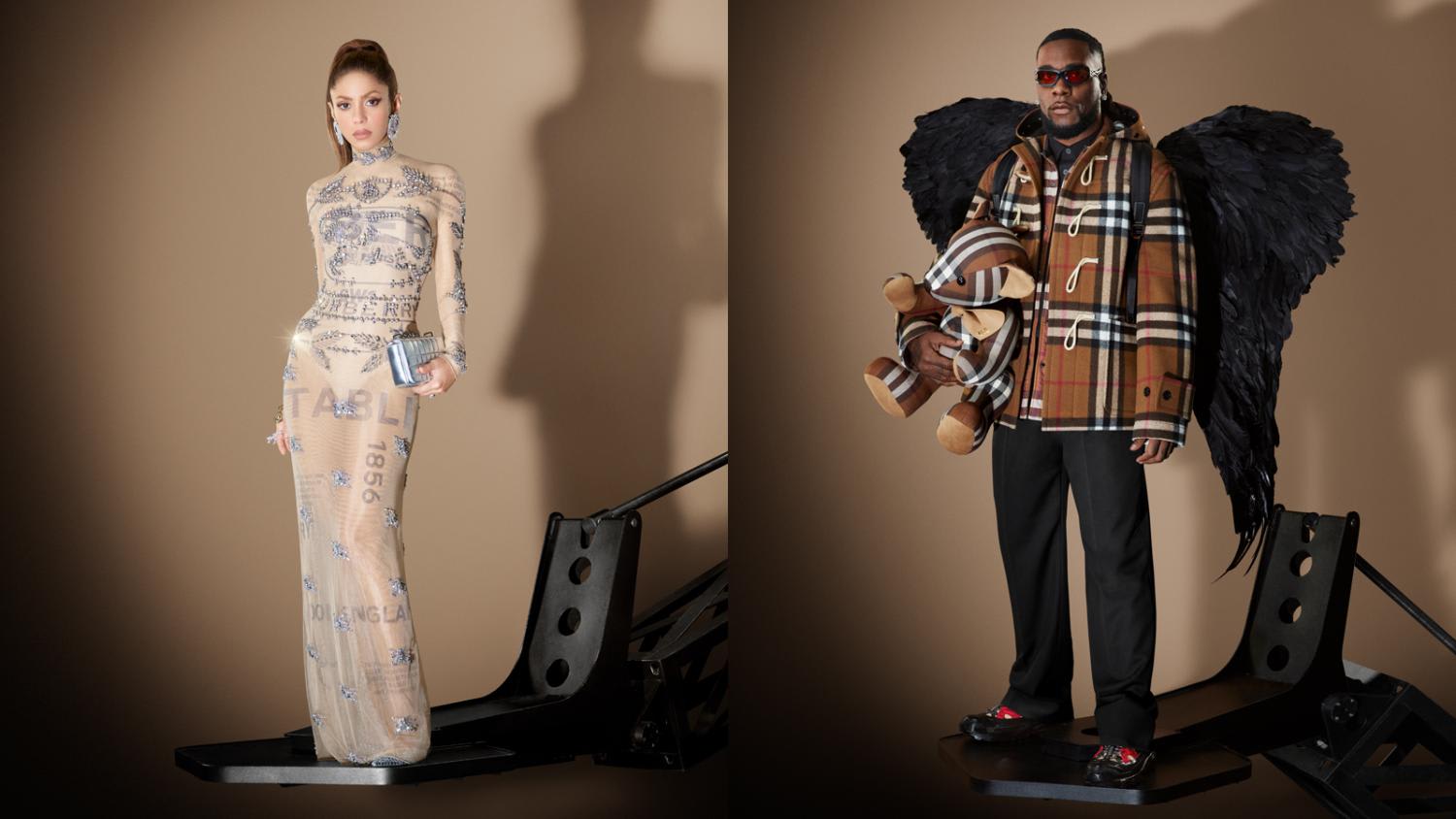 A-list South Korean actress Jun Ji-hyun joins the pair as the first female Burberry ambassador from Korea, as she shares her own take on preparing for a celebration. 
DRESSED TO THE NINES
In The Night Before, Shakira mesmerises with a sheer gown embroidered in light-catching crystals with the Equestrian Knight Device (EKD) logo and oak leaf crest, a number that exemplifies the bold new collection. A gold-plated logo ring and a Burberry signature quilted Lola bag in silver fly to her outstretched hands, and she's ready to dazzle.
Arriving at the dinner party, Shakira strides confidently down a length of tables that transforms into a runway. Clad first in check leggings and a pleated trench skirt, she effortlessly switches to a georgette shirt styled with a soft fawn EKD cotton gabardine jacquard jacket. She picks up a napkin and with a snap, turns it into a top-handled bag, her runway look complete. 
This season's collection also features new iterations of Burberry's iconic outerwear, such as the dark birch brown wool hooded duffle coat, made more striking with exaggerated check and contrasting stripes.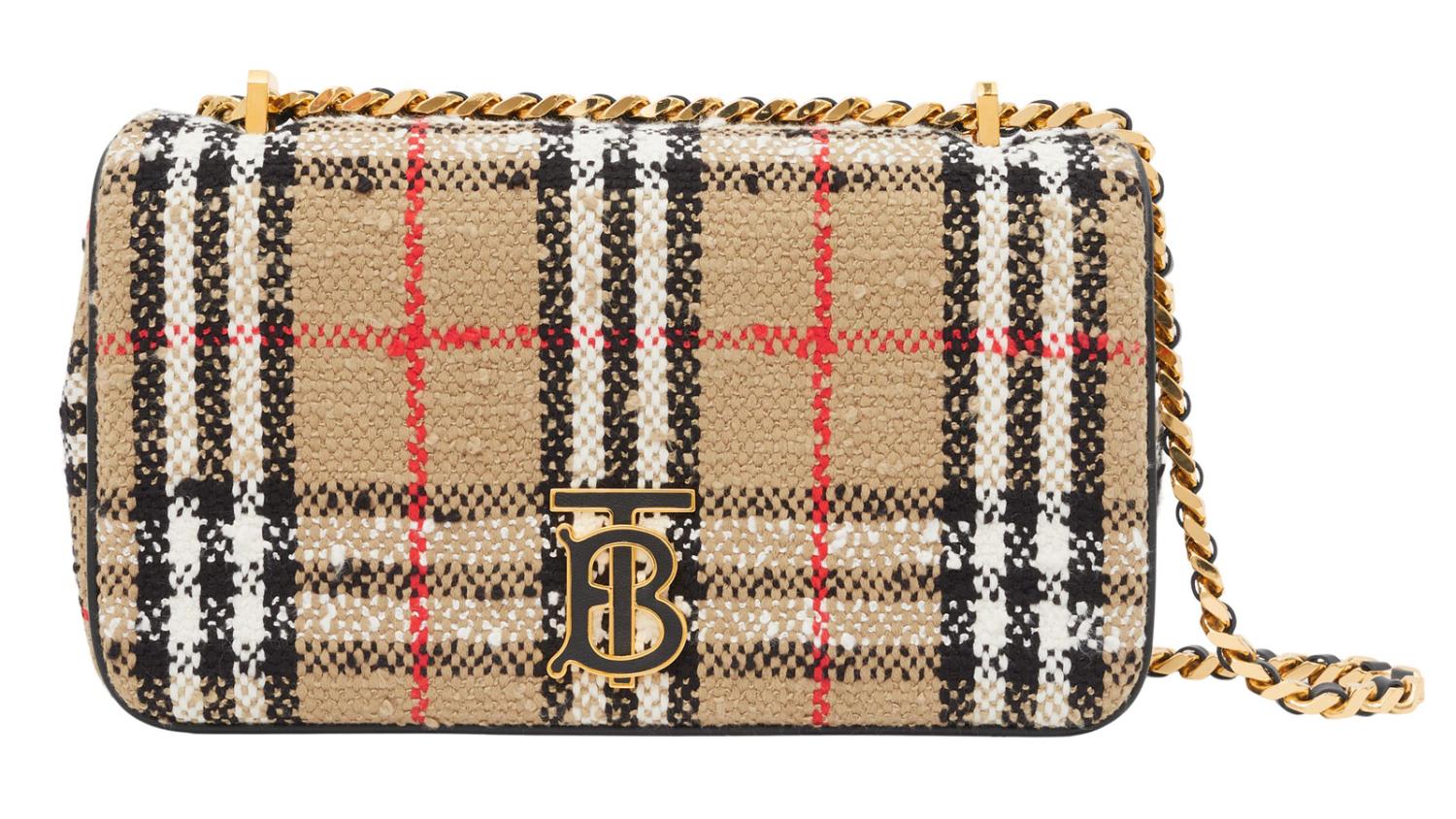 Those who want to rock a casual-luxe look will like the air force-green nylon bomber jacket with rib-knit trim, while those seeking to make a more subtle statement will appreciate Burberry's check collarless jacket in a cotton-and-wool-blend boucle, paired perfectly with a vintage check boucle Lola bag.
TRENDY AND TIMELESS
Sporting iridescent black wings and a bag full of Burberry check-wrapped presents, Grammy-winning artiste Burna Boy is a modern-day Santa. He strolls through a snowy forest in a padded parka that later transforms into a duffle coat in Italian-woven technical wool with Burberry check and logo-tagged toggle closures, a winsome teddy bear in his arms. 
In the next segment, a dapper Burna Boy takes centre stage amid an orchestra in a black grain de poudre wool suit with silk-satin lapels and side stripes and a white shirt with crystal-embellished oak leaf crest. He later swaps to a black shearling coat and duffle for a more smart-casual style.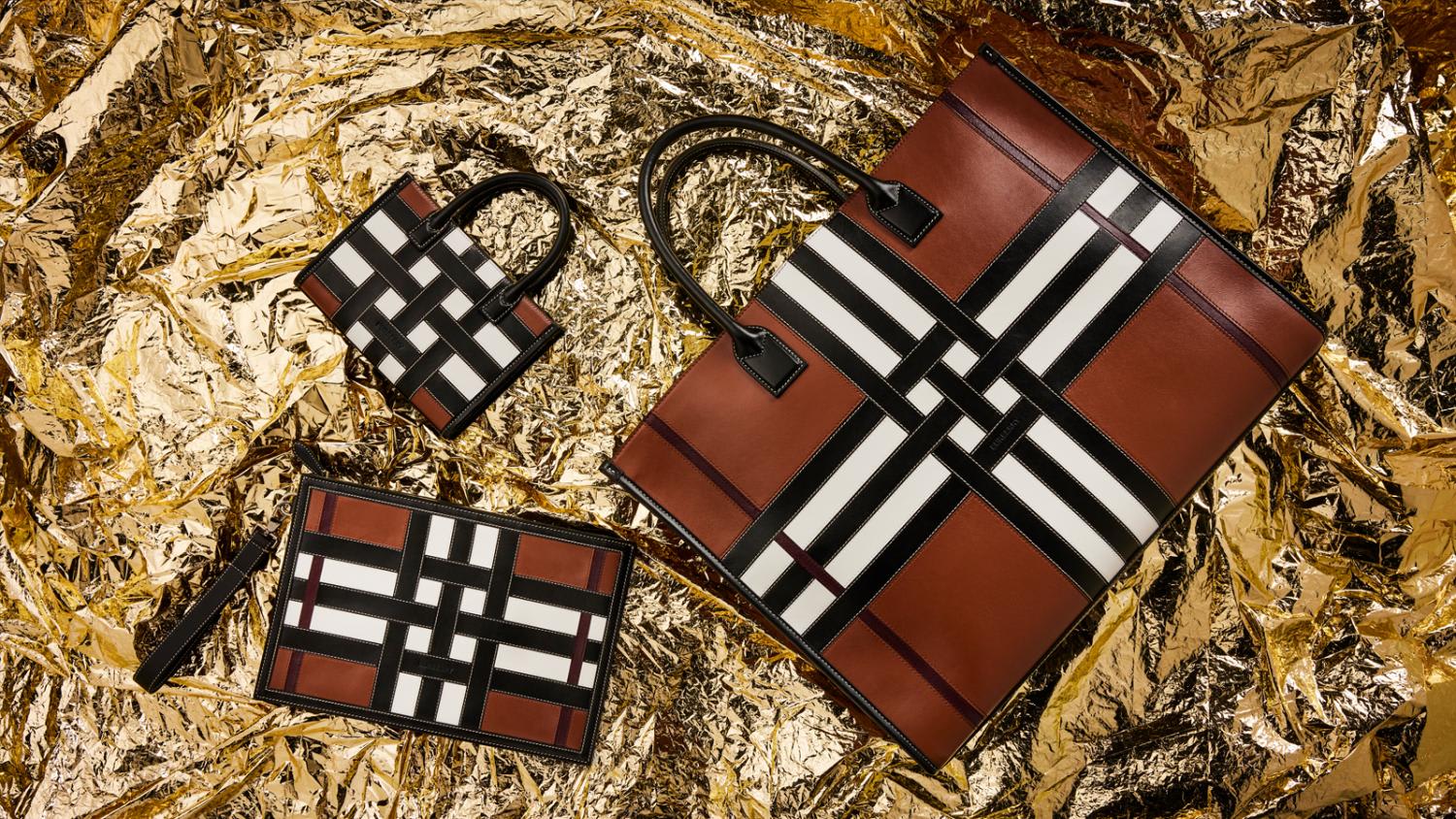 Burberry's menswear collection this season does a contemporary update on the house codes with aplomb, demonstrating how iconic motifs such as the oak leaf crest and logo – when emblazoned on a classic hoodie, for example – can elevate an outfit.
Accessories are just as edgy, with the engraved EKD palladium-plated signet ring and cufflinks. Add a pop of colour with the colour block check and leather card case or stick to basics with the exaggerated check and leather slim tote in dark birch brown and the black leather slim TB tote.
THAT FESTIVE FLOURISH
Bringing out the modernity in classic outerwear silhouettes that have been reshaped to new proportions, top Hallyu actress Jun Ji-hyun shines amid a backdrop of lights and chandeliers.
One moment, she draws the eyes to a sumptuous coat in curly shearling and exaggerated lapels dyed a rich truffle brown. The next, she cuts a fine figure wrapped in a Scottish-made oversized scarf in two-tone cashmere and jacquard-woven with the EKD print.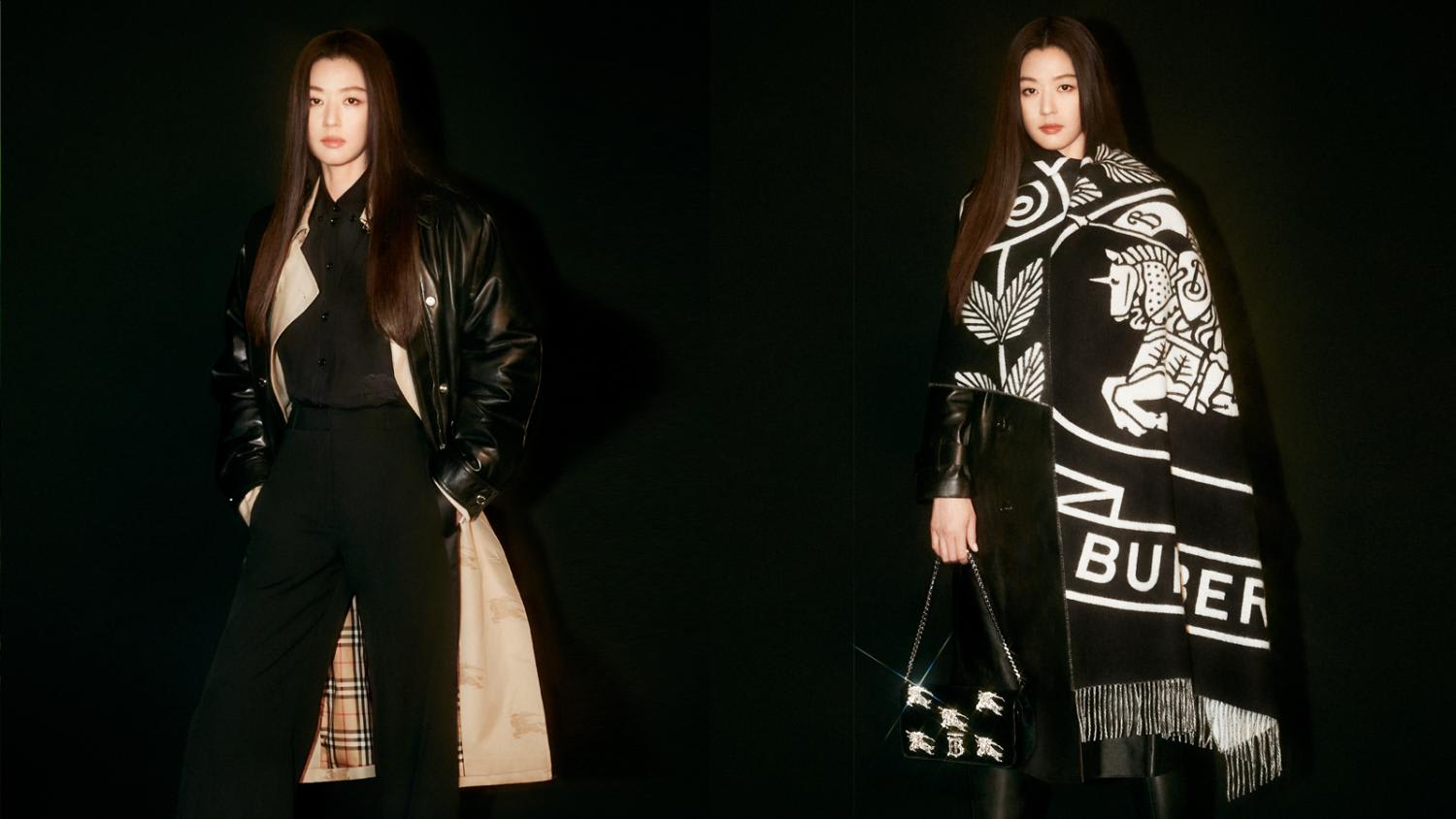 This season's collection also redefines the iconic Burberry Waterloo trench coat in an oversized cut from signature bespoke gabardine and patterned with the EKD in a tonal jacquard weave. Top picks for accessories include the minimalist Frances bag with sleek lines in black grainy leather, or the Lola boucle bag woven with the beige Burberry house check or in black velvet embellished with crystals for some seasonal sparkle.
Gift yourself and your loved ones an unforgettable Christmas with Burberry's festive collection.