Everything you need to know about anti-ageing aesthetic trends and treatments
Skin investments that offer both short- and long-term yield are all the rage these days. Founder and medical director of SW1 Clinic Dr Low Chai Ling shares more about skin ageing and the most popular treatments to combat it. Brought to you by SW1 Clinic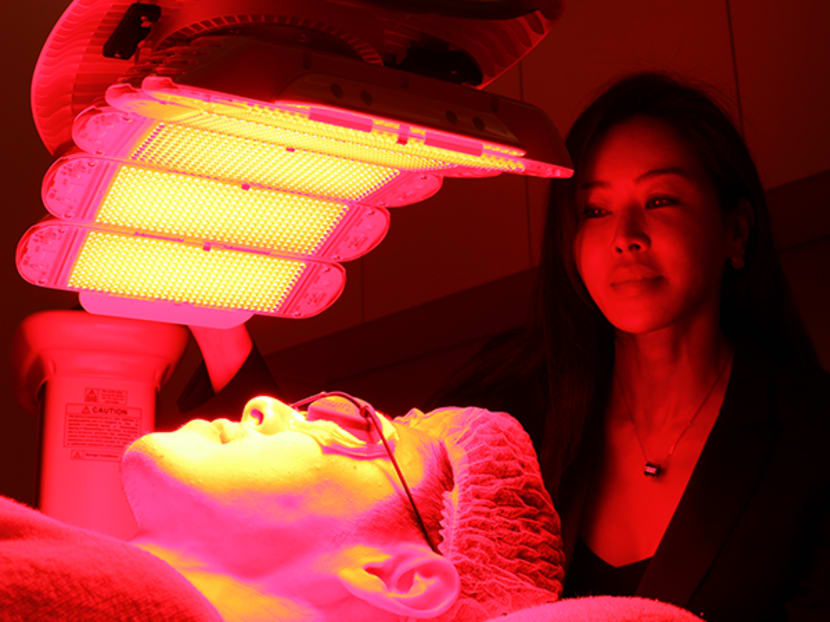 While there isn't a universally accepted notion of what makes a beautiful face, there are certain qualities of a face that might make it more attractive than others. This includes having clear, supple skin and a firm, lifted visage, both of which deteriorate as we age, shared Dr Low Chai Ling, medical director and founder of SW1 Clinic.
Skin ageing can also be accelerated if you smoke, experience excessive sun damage or have an unhealthy diet.
With more than 15 years of experience under her belt as an aesthetic doctor, Dr Low said her job is to address signs of ageing using the right therapies. Here, she shares more about skin ageing, and the latest aesthetic treatment trends that aim to tackle the effects of time and gravity.
Ageing not only affects skin, it also changes your face shape.
Skin starts to lose collagen in your twenties. By the time you hit the thirties, ageing signs like dark eye circles and nasolabial lines may emerge, said Dr Low. In your forties, visible signs like sagging skin, forehead wrinkles and crow's feet may set in. As skin descends downward, the face starts to lose its V-shape appearance. The jawline is less defined and looks squarer with age, said Dr Low.
But skin changes are not the only reason why you look tired and old.  
"Bone structure alters with age, with bony resorption accounting for a shrinking chin and jaw. This results in an accumulation of soft tissue known as jowls," explained Dr Low.  
This is why it is not always possible to mask one's age, even with heavy makeup.
"Without addressing the structural changes to the face, an older woman will not look as youthful as someone 20 years younger no matter how much makeup she puts on," said Dr Low. "Conversely, someone who has gotten the right therapy to address ageing signs can go without makeup and still look significantly younger."
You can prolong your skin's youth with sound skin investments.
From good skincare to a healthy diet and lifestyle, there are ways to combat premature skin ageing. Early interventions in the form of aesthetic treatments may also help, said Dr Low.
But don't wait until your skin is severely damaged from years of neglect.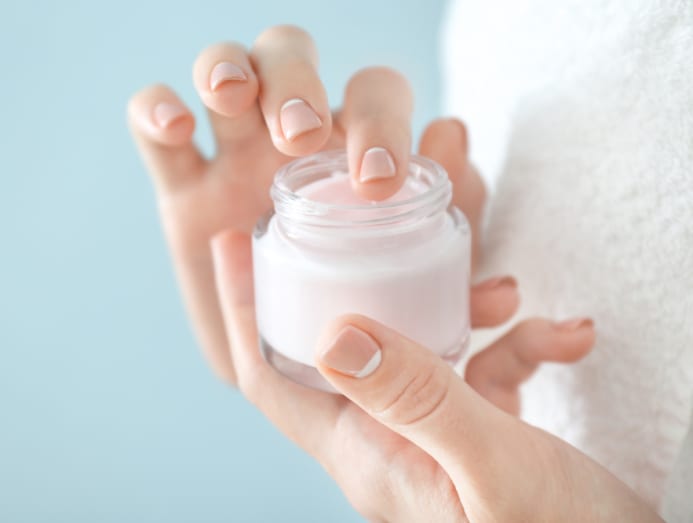 Dr Low said people tend to shun "big-ticket items" when it comes to caring for their skin. "If you are using an expensive jar of cream, you may have to use the cream for many years and still get sub-optimal results. The total cost may be more than a one-time laser treatment," she said.
Instead of chasing after each wrinkle as it appears, Dr Low advised thinking about age prevention even before the signs occur. Then, invest in sorting out existing issues and preventing future ones.
"Just like a stock portfolio, it is better to divide your investments into those that give you short- and long-term returns," she said.
The latest anti-ageing therapies offer long-term perks.
According to Dr Low, people are now seeking "skinvestments", high-performance treatments that not only deliver short-term perks but also long-term benefits to prolong their skin's youth.
For instance, SW1 Clinic offers an anti-ageing treatment known as BBL Forever Young that aims to stave off ageing symptoms in the long run. Dr Low said the broadband light therapy not only brightens the complexion and lifts skin, but studies have shown that skin looks more youthful with repeated treatments.  
The BBL Forever Young treatment is usually done monthly for six sessions and thereafter, once every three to six months.
Hyaluronic acid injectables may stimulate skin's collagen production.
Another popular treatment at the clinic is Youth Preserve, a skin remodelling therapy that uses the ingredient Profhilo, which has one of the purest and highest concentrations of hyaluronic acid in the market.
Profhilo is delivered via five key injections to the face to stimulate the skin's collagen production. The skin looks younger in the months following the treatment, said Dr Low.
Suitable for women and men from their 30s to 60s, the treatment is done in a course of three sessions for optimal results and can be repeated every six months, said Dr Low.
Lift and reshape to restore a youthful appearance.
Ageing changes the shape and balance of your facial structures. Thankfully, with the right treatments, it is possible to enhance certain qualities and downplay others to improve facial proportion.
In Dr Low's clinic, facial thread lifts, such as the Infinity V-lift, are popular with patients who wish to lift sagging skin to get more defined facial contours.
According to Dr Low, facial thread lifts are designed to deliver an immediate lift and can help to reshape the face for a sharper look.
"The facial threads are made from 100-per-cent bio-absorbable collagen stimulators and will disappear with time, leaving a matrix of collagen under your skin to effect your eventual skin lift," she said.
Individual results may vary.
SW1 Clinic is located at Paragon, 290 Orchard Road, #13-03, and at OUE Downtown Gallery Tower 2, 6A Shenton Way, #02-19/20. Email help [at] sw1clinic.com, call 6817 8888 or visit sw1clinic.com for more information.