Festive gift ideas from Starbucks for every personality type in your life 
Gift all the coffee enthusiasts you know a special treat they can enjoy in the comfort of their own homes. 
We all have that coffee-obsessed parent, sibling, friend, colleague or boss in our lives – and sometimes, we have all five.  
With the season of festive get-togethers and gift exchanges fast approaching, a premium blend from the Starbucks At Home Holiday Range or a fuss-free coffee machine makes the perfect gift to fuel their day. If you need a little help picking the right present, here is a guide on what each personality type in your life might enjoy.  
1. THE BUSY BEE  
They are the ones with boundless energy who never seem to stop hustling. These dynamos need their coffee fix stat, but they also want it brewed to perfection.  
Chances are, they already own a Nespresso machine, so why not get them the limited-edition Starbucks Holiday Blend Nespresso capsules? This festive blend of medium-roasted, 100-per-cent Arabica beans – just like the ones in Starbucks cafes – delivers a smooth and balanced flavour, with maple and herbal notes for a dash of sweetness.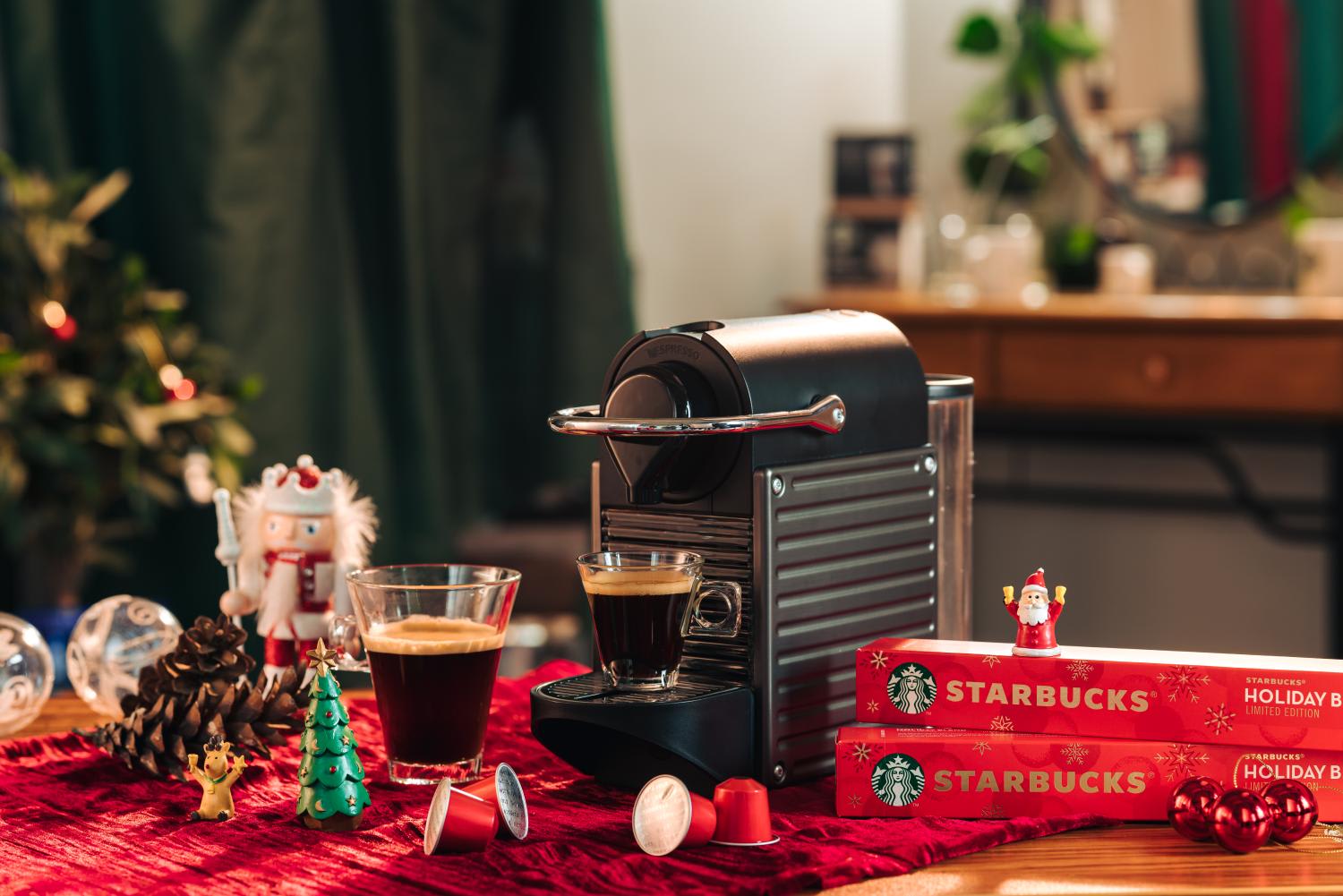 The Starbucks At Home range of Nespresso capsules also comes in varying roast intensities and a spectrum of tasting notes. 
2. THE ONE WHO PUTS THE FUN IN FUNCTION 
For the individual who wants to bring the art of coffee-making into the home and who believes variety is the spice of life, the NESCAFÉ Dolce Gusto machine and capsules will make an excellent present.  
NESCAFÉ Dolce Gusto machines combine form and function, letting users savour a wide range of cafe favourites such as cappuccinos, macchiatos, hot chocolate and the seasonal Starbucks Toffee Nut Latte. 
3. THE CHILL ONE 
These individuals prefer a hassle-free way to get their caffeine fix and are not too fussy about how they are getting that boost – provided it comes from a quality blend, of course.  
They are the easiest to please – just make sure you pick out a good variety of flavours to indulge their taste buds. A perfect gift would be the Starbucks Mixes Bundles, each containing three signature Starbucks premium coffee mixes.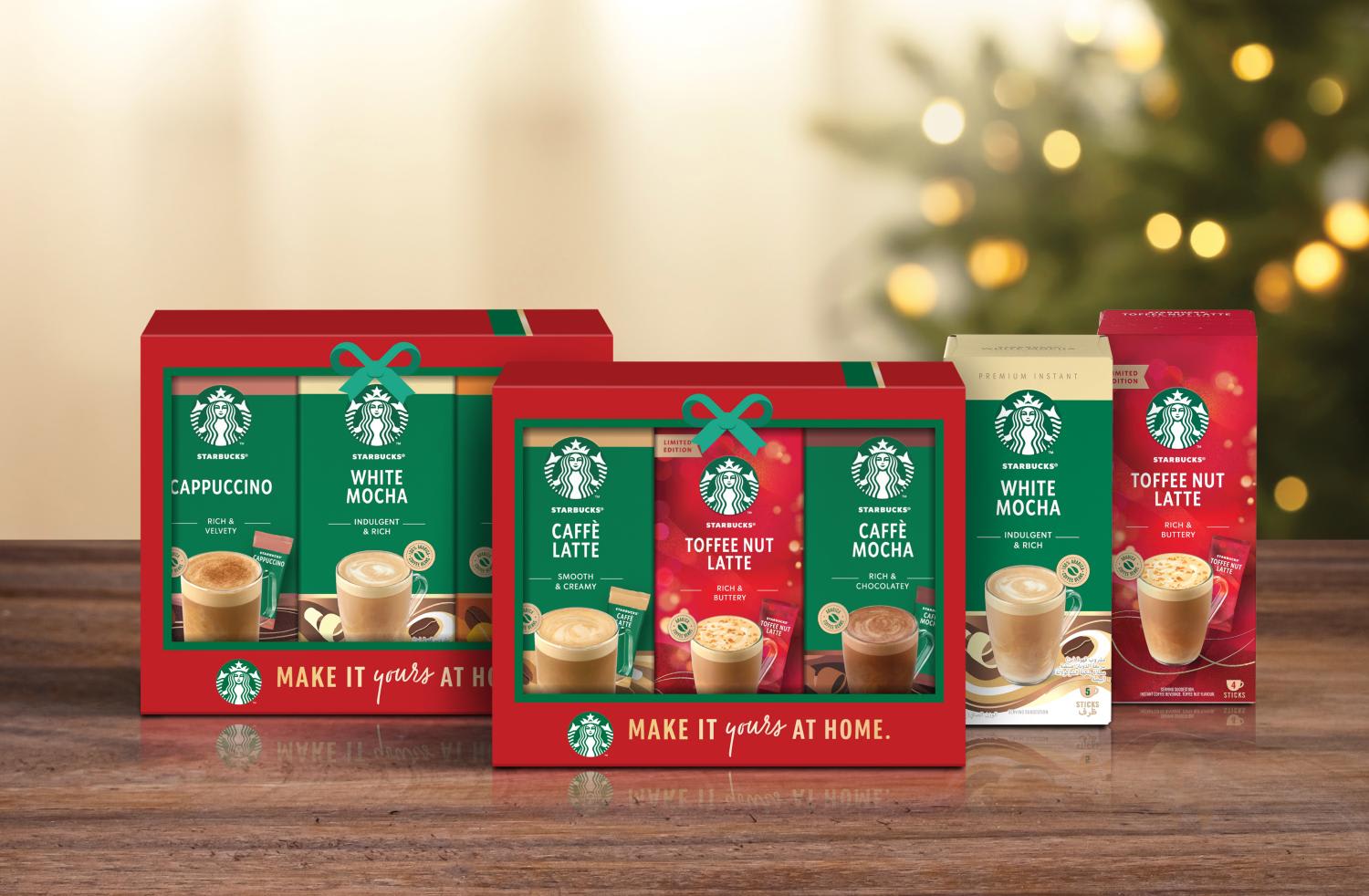 Choose between the Toffee Nut Mixes Bundle, which features the limited-edition Toffee Nut Latte, Caffè Latte and Caffè Mocha flavours, or the White Mocha Mixes Bundle, which comprises the Cappuccino, White Mocha and Caramel Latte.  
Priced at S$15.60 and packaged in a gift box, these iconic grab-and-go bundles are perfect stocking stuffers for colleagues and friends alike. 
Throw in a box of the Signature Chocolate with Salted Caramel premium instant mix – which comes in a pack of 10 sachets – for moments when they are not in the mood for coffee.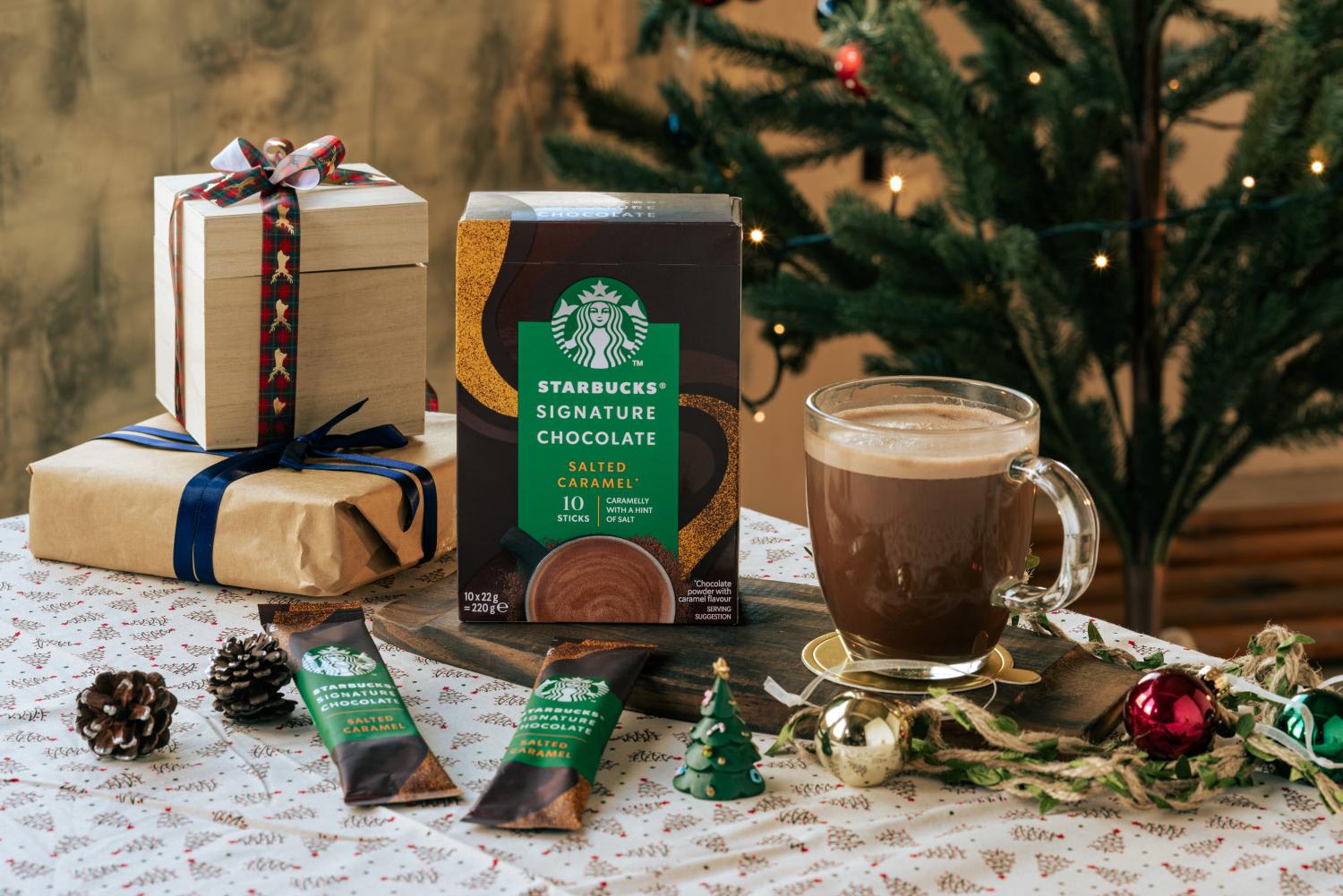 4. THE COFFEE CONNOISSEUR  
This type takes their coffee very seriously. They know exactly how they like their coffee and seek to brew their coffee with precision and perfection, whether they are using a French press, moka pot or espresso machine.  
The best gift for these afficionados is the Starbucks Holiday Blend, available freshly ground and ready for espresso machines or manual brews. The medium-roast blend combines bright Latin America beans and full-bodied Indonesian beans, and offers pleasing maple and herbal notes. 
5. THE ADVENTUROUS SOUL  
They always seem to be jetting off to exotic locales and doing all sorts of exciting activities. Before they head off on another incredible adventure, gift them a memorable (and practical) present in the form of the Starbucks Holiday Blend Origami, a drip coffee pack of four.  
Each coffee bag is packaged in a ready filter for making pour-over coffee with ease. So, whether your intrepid buddies are camping in the great outdoors or simply need a coffee fix in their hotel room, you've got them covered.
IT'S A WRAP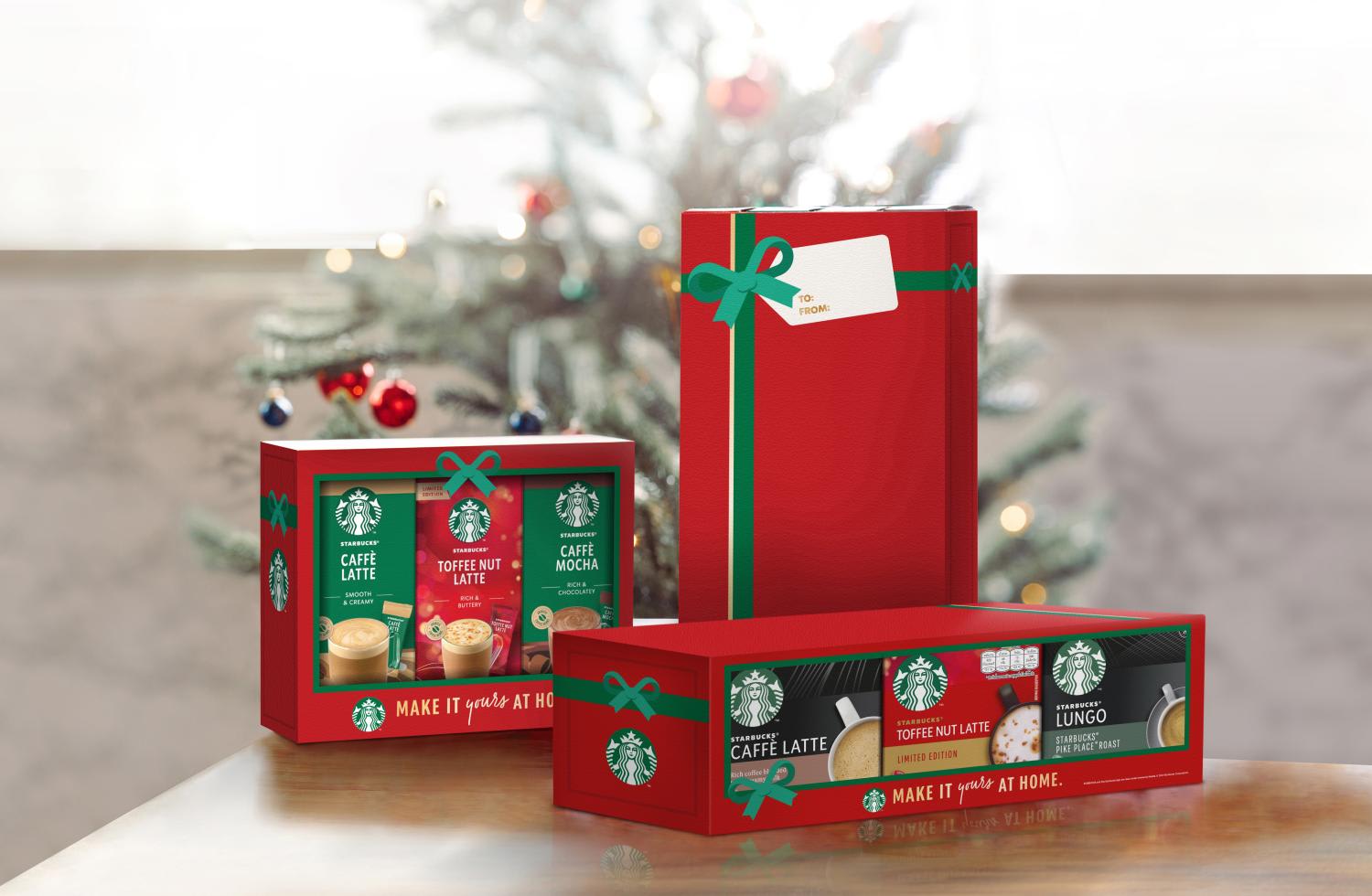 From now till Dec 11, take part in the festivities at Starbucks At Home's Christmas pop-up store at Paya Lebar Quarter (PLQ) to participate in the sure-win lucky draw and collect free gifts.
Jazz up your festive gifts with complimentary gift-wrapping boxes* that come with a designated space for you to pen a personalised message for your loved ones. 
Redeem a Starbucks gifting box when you purchase: 
Any three Starbucks NESCAFÉ Dolce Gusto capsule boxes 
Any four Starbucks Nespresso capsule boxes 
Any three Starbucks premium instant coffee mix 
Redeem a Starbucks gifting paper bag when you purchase: 
Any NESCAFÉ Dolce Gusto machine 
Get the coffee lovers in your life a gift from the Starbucks At Home Holiday Range by visiting your nearest supermarket or by shopping online.
*The complimentary festive gifting sleeves and boxes are available at selected supermarkets.