Find all you want for Christmas with offerings from Cold Storage
From juicy roasts to divine logcakes, your gatherings will be the talk of the town with these lip-smacking treats.
A welcome sensory overload of sweet and savoury scents, ripe flavours and glistening treats, a Christmas feast is one of the most evocative parts of year-end celebrations.
This year, Cold Storage and CS Fresh want to help you create that delectable spread with a selection of prime cuts, choice morsels and iconic yuletide eats.
If an impressive spread is what you're after, the Hearty Christmas Feast (S$95) checks all the boxes – it's even certified halal.
A Rosemary Roasted Chicken with Chestnut Stuffing forms the centrepiece, its rich aroma an irresistible draw for those present. It partners with a juicy Honey Turkey Ham, delicious portions of Smoked Garlic Chicken Sausages and a robust Ribeye Roast Beef with Italian Herbs and Brown Sauce for some variety. This ready-to-eat banquet is good for eight to 10 and comes with a cooler bag as well as double the points on the yuu Rewards Club .
The classic Butterball Roasted Turkey (S$75) is individually pre-brined to retain its succulence and flavour – this is one dish that won't have any leftovers. For a departure from the traditional, go for the Farm Pac Herb Chardonnay Smoked Turkey (S$75), a heady mix of sweet and smoky flavours that is sure to delight guests.
One can always expect prime ingredients from Cold Storage and CS Fresh to elevate the menu. The Apricot-Stuffed Boneless Ham (S$45), for instance, is made lively with the tart fruit – it's a great addition as a whole roast or served sliced with grilled potatoes and asparagus. Then there's the earthy Roasted Rosemary Bone-In Lamb Leg with Brown Sauce (S$85), a halal option good for parties of up to 10.
Pro tip: Holiday plans come fast and furious, so lock in those pre-orders to snag your favourites and avoid disappointment.
CHOICE ACCOMPANIMENTS
Whether it's to accompany the turkey you've cooked yourself or to sprinkle some festive vibes to a standard feast, Cold Storage and CS Fresh can help with a range of mouth-watering sides.
The California Gourmet Cheese Selection (S$55) promises to be a hit at any gathering and makes for a great gift platter. Featuring vintage versions of white cheddar, Dutch-styled gouda and Sierra Nevada creamy jack cheese, the board also comes with dried apricots, cranberries, mini crackers and chocolates. What's more, every purchase gets you a free cheese knife and three times the points on the yuu Rewards Club.
Adding some heft is the Yuletide Slow-Cooked Beef Cheek Bourguignon with Mashed Potatoes (S$50). Simmered with paprika and red peppers, this dish delivers a textured bite from the tender, mildly spiced meat. There's also the Duck Confit with Bordelaise Sauce (S$35), which is known for its intense earthy flavour and tones of red wine. How about the Signature Salmon Coulibiac (S$80)? It's an elegant dish that presents itself with layers of buttery puff pastry, wrapping an enticing serving of salmon, spinach and rice.
 And what's a holiday without some indulgence? Pop off some shells with your free shucking knife when you order a dozen live Fine De Claire Oysters (S$40), flown in fresh from France. Bonus: A handy cooler bag is yours with every order.
Vegans haven't been left out either with two options that are exclusive to Cold Storage. The Impossible Meatball Marinara (S$35) is a flavourful winner rich with umami, and the Golden Vegan Cottage Pie (S$40) is a comforting dish of chestnuts, lentils, mushrooms and mash.
A SWEET END TO THE YEAR
Adding desserts to any feast is a great way to extend the celebrations.
The Winter Wonderland Mont Blanc Log Cake (S$55) carries the refined flavours of this classic treat and boasts "bejewelled" chestnuts inported from France. For a crowd-pleaser, the Gianduja Hazelnut Yule Log (S$60) is a decadent number, with Gianduja mousse, praline and chocolate hazelnut cremeux on moist chocolate sponge and a crunchy base.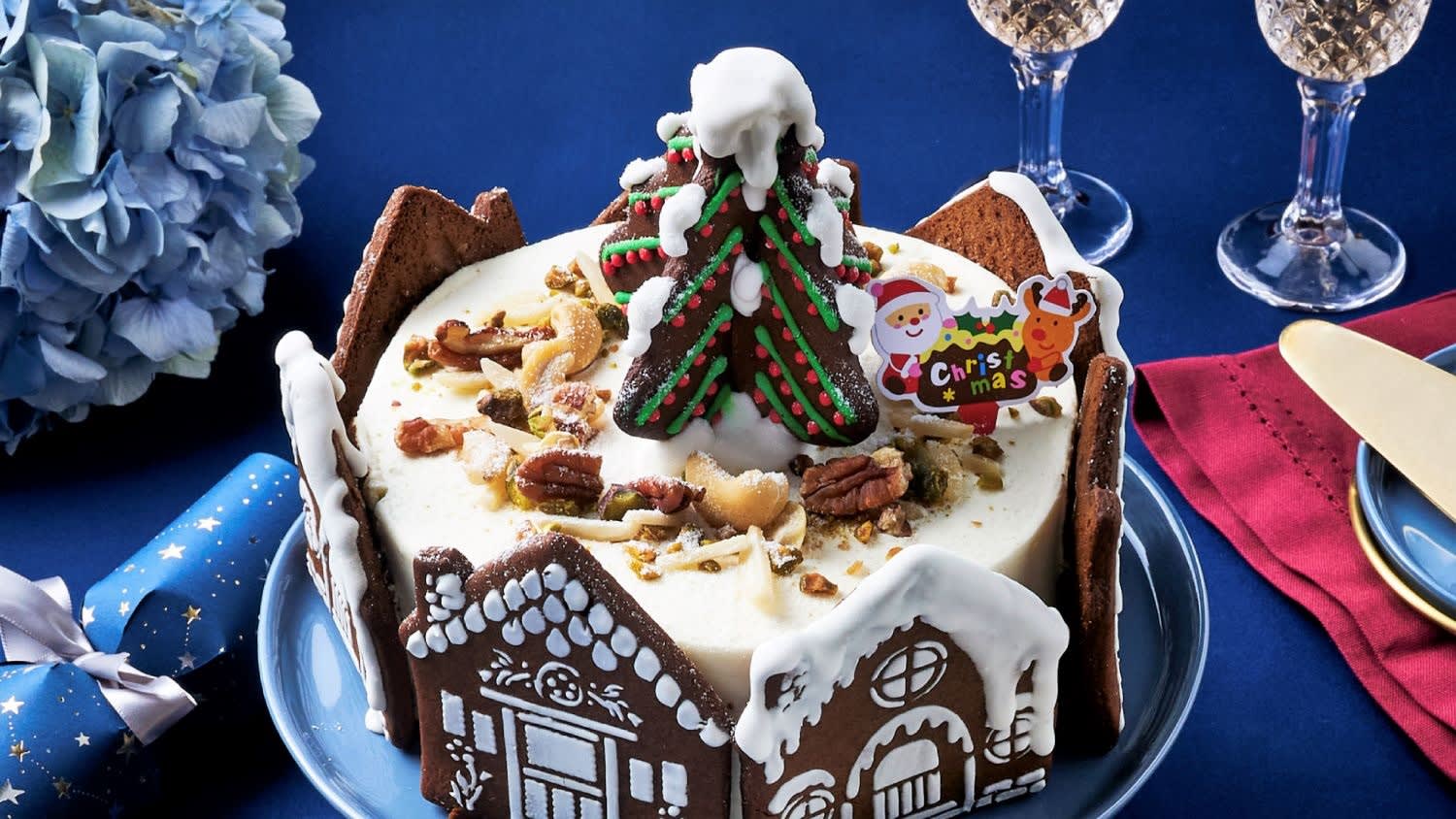 To pump up the festive spirit, why not have everyone pitch in to make a pastry creation? The DIY Gingerbread Merry Round Town Cake ($55) comes with all you need to assemble a gingerbread house, and guests can pipe cream on sponge to make an Insta-worthy build – if no one eats it first, that is.
DRESSED UP FOR THE OCCASION
To dress up the house for the occasion, a fresh fir tree is all you need. The crisp, green scent will instantly transport one to wintry forests.
Cold Storage offers beautiful live Fraser firs that range from five to seven feet (S$139 to S$199). The trees are known for their needle retention and strong branches, so you need not worry about heavier ornaments and constant shedding.
Orders for the trees close on Nov 25 so there'll be time to decorate and admire them.
For gift ideas, Cold Storage and CS Fresh are also your go-to. Surprise loved ones or party hosts with a bottle of M-Cellar Prosecco D.O.C Extra Dry (S$26) or pick up the Lindt Teddy Advent Calendar (S$22.50) that promises a chocolate treat every day for the young or sweet-toothed.
Classic bakes such as the Vergani Black Cherry Panettone (S$28) or the Waitrose Rich Fruit Pudding (S$18.90) make great festive gifts. Purchase these items and enjoy triple point rewards on your yuu Rewards Club. After all, while giving is better than receiving, it's even more fulfilling to have both.
Shop for all the Christmas indulgences you want at any Cold Storage, CS Fresh and Jason's Deli supermarkets across Singapore. Reserve your feast and pre-order before Dec 20 or order via the CART mobile app so you and your loved ones don't miss out on the festive fun.
Download the yuu rewards app to receive one point for every S$1 spent and enjoy exciting offers from yuu partners.