Find new flavours to savour in the business district at Republic Plaza
Satisfy any craving or diet you might have for lunch, and after.
If there's one perk of returning to the office, it's the ceaseless array of food options in the business district of Raffles Place.
With a curated mix of eateries, Republic Plaza – one of Singapore's tallest skyscrapers located in the heart of Raffles Place – has been welcoming patrons with delectable fare that includes hearty German burgers, savoury fish soups and refreshing Vietnamese rice rolls. Now, five brands have joined the group, dishing up an even wider selection of affordable, global cuisines for the office folk to satiate that lunch (or tea) craving.
FROM THE GRILL AND SEA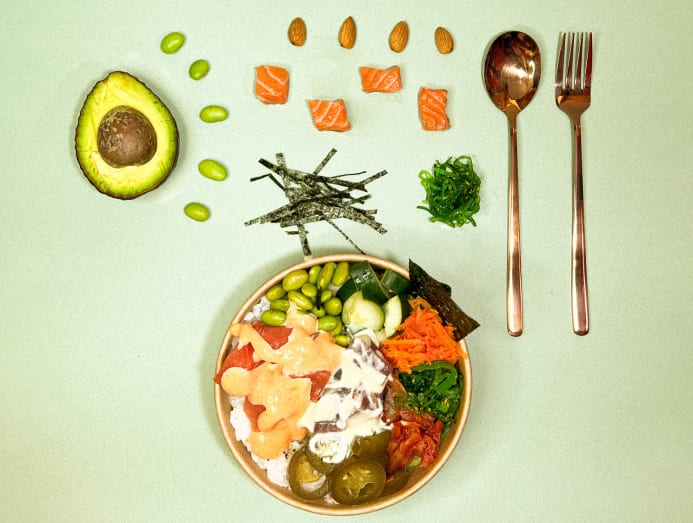 If hefty but healthy proteins are what set your lunch bells ringing, then Pokomi (#B1-02), with its well-balanced poke bowls, is worth a look.
Featuring premium ingredients such as homemade soba noodles, Pokomi believes that it has the secret sauce – actually sauces – to deliver a satisfying meal. Try the signature WA Spicy Bowl with tuna or salmon, marinated in spicy mayo or wasabi mayo, accompanied by crunchy cucumber, carrot, wakame seaweed, kimchi, jalapeno and wasabi peas.
Prefer chicken? Pita House's (#B1-19) Grilled Chicken Sandwich offers choice morsels of tender grilled chook stuffed in fluffy pita bread. Alternatively, go for the Chicken Schnitzel Sandwich, and don't forget to get the delicious sides of homemade hummus, babaganoush and pita chips to share with co-workers.
With inflation on everyone's mind, it's nice to know that there are plenty of affordable options under S$10. Pick up the Spicy Chicken Bowl or That's So Tofu Bowl from Pokomi, or a Falafel Sandwich or Eggplant Sandwich from Pita House.
HOLD THE PRESERVATIVES
Made with the conscientious eater in mind, Tangled (Fresh Pasta To Go) (#B1-20) and Desem Dessert (#B1-16) are all about skipping the additives and unnecessary stuff.
Taste the difference in Tangled (Fresh Pasta To Go)'s pasta that is freshly made without preservatives and colourings, served in a variety of ways. Tossed in creamy truffle sauce, the Truffle Shuffle Shrooms is a definite crowd-pleaser. For something more adventurous, the Mango Tango features spaghetti made with natural squid ink prepared aglio e olio style, with prawn and mango salsa. Another must-try is the Ooh Lala – clams, roasted tomatoes and squid ink penne dressed in a creamy clam broth.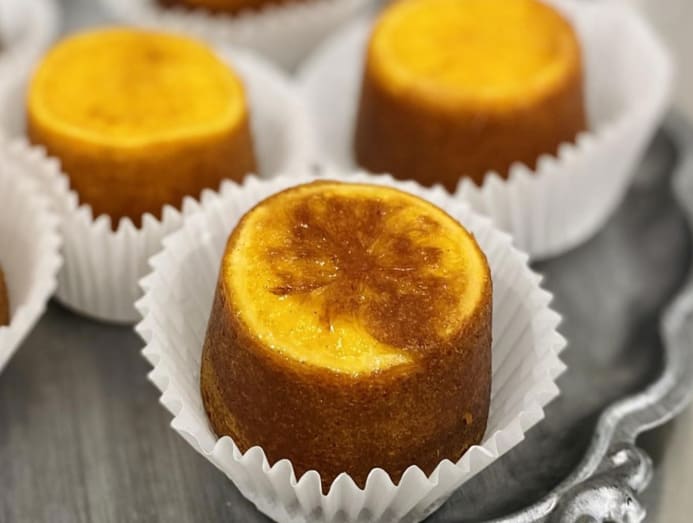 There's always room for dessert, especially ones from Desem Dessert. Known for its thoughtful menu, the local brand is adamant in eliminating additives, preservatives and emulsifiers from its recipes. Given that pastry-making is a science, taking away these common agents while keeping the texture and taste of its treats is a feat in itself.
Taste for yourself the remarkable results. The Madagascar Vanilla Beans Creme Brulee Tart makes a wonderful teatime treat, as does the seasonal Charcoal Pistachio Roll. For something citrusy, grab the Grand Marnier Orange Cake – it goes perfectly with coffee or tea.
THAT AFTERNOON SIP
If you need something refreshing post-lunch, pop by Chapayom (#B1-12). With its debut outlet in the business district, the Thai tea expert is bringing its popular mixes to town, offering patrons a mind-boggling array of teas, coffees, shakes and sodas. If you don't know where to start, the Thai Milk Tea is a classic you can't go wrong with. Otherwise, choose the Lychee Rose Tea for a fragrant sip, or the Roasted Coconut Coffee and Mint Cocoa if you prefer robust flavours.
Whether you're looking to quench that mid-day thirst or indulge in delicious meals without compromising on diet or budget, the new offerings from Republic Plaza look set to fulfil your needs.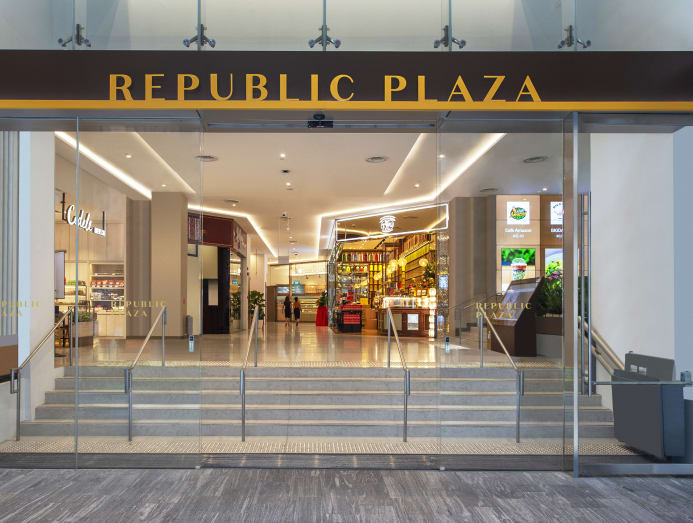 Expand your lunch and teatime options with Republic Plaza. Republic Plaza is at 9 Raffles Place, Singapore 048619.