Four key reasons why the Dyson V11 will change the way you clean your house forever
With user-first features, Dyson's most powerful cordless vacuum to date is the next-generation appliance for smart and effective cleaning. Brought to you by Dyson.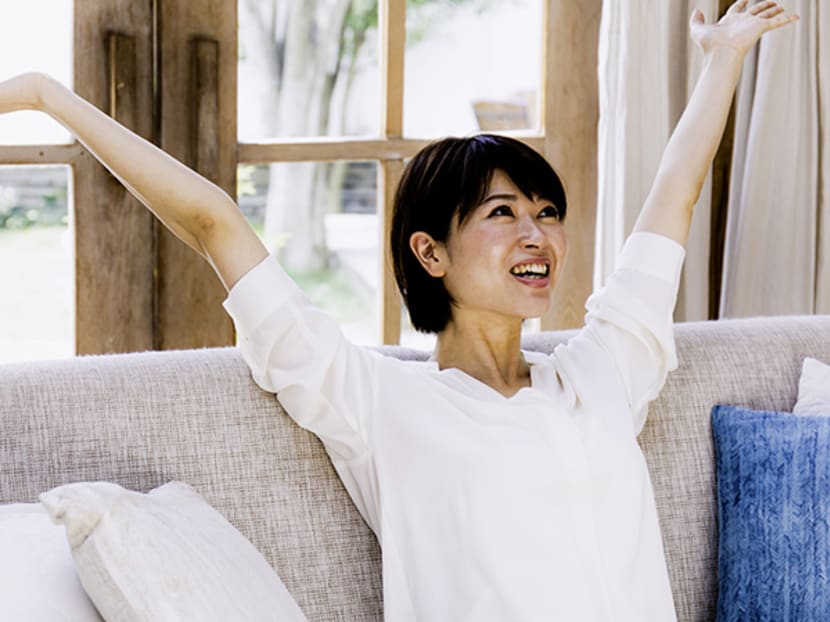 When you clean your home, do you know what you're actually dealing with?
Well, Dyson's microbiology lab has discovered that a person sheds around 28g of dead skin cells every month. And as dust mites feed on flakes of dead skin, they can be found wherever these dead cells accumulate, such as on floor mats, beds, pillows, sofas, cushions and soft toys. That's the enemy we're facing.

Thankfully, in the last few decades, technology has helped us clean more efficiently. One game-changer is the Dyson V11 cordless vacuum, which is part of Dyson's much-loved cord-free range. This version, Dyson's most powerful one to date, packs some real science. After all, the company has been designing and developing vacuum cleaners for more than 25 years, and for the V11 alone, scientists and engineers at Dyson's very own labs created more than 32,500 prototyped parts.

Here are some key ways the Dyson V11 can simplify your everyday cleaning routine.
SUCKING IT ALL IN
A common concern when it comes to cordless vacuums is whether they are powerful enough to clean effectively. In other words, is the suction power strong enough to thoroughly clean your house?
The Dyson V11 more than meets the challenge. It is powered by a 125,000rpm digital motor, which enables the vacuum to generate optimal force to drive microscopic particles as small as 0.3 microns into its bin.
To put this in perspective, the average size of a dust mite is about 250 microns and its faecal matter – a common allergen – can be as small as 10 microns. So, the V11 really packs a punch when it comes to removing these tiny particles effectively.

THE POWER TO TRAP THE TINIEST PARTICLES
Now, let's talk about cleaning safely. Do you get a tickle in your nose when you use vacuum cleaners? Or struggle not to sneeze when you clear the machine of its content? The mental image of dust zipping through the machine and sneaking out the exhaust is enough to get one's nose itchy and is part of the reason why some might feel using a vacuum cleaner makes things worse.
That won't be the case with the Dyson V11 – when air leaves the machine, it's actually cleaner than when it went in. The vacuum's cyclone technology allows for fine matter to be sucked up, while the fully sealed filtration system traps 99.97 per cent of particles that are as small as 0.3 microns. We're talking about particles that are 100 times smaller than the width of an average human hair. So, from household dust to pet dander, it all gets locked in.

SMART CLEANING FOR MODERN HOMES
It's not enough to only have superior suction power; a technologically advanced vacuum cleaner must be smart enough to match the homes of today with their customised flooring and textural features.
For instance, you might have plush carpets in the living room and teakwood panels in the bedroom. Did you know that different forces and techniques need to be used when cleaning these surfaces in order to achieve the best results whilst also preventing damage?
With some vacuum cleaners, you'll need to figure out the different floor heads to pair with each surface and then change them as you work your way around your home. Thankfully, the Dyson V11 makes it easy with its unique Dynamic Load Sensor (DLS) system.
When it's operating in Auto Mode, this proprietary system allows the machine to intelligently calibrate suction power to the required surface – using only one cleaner head. For example, when it comes to carpeted floors, the V11 automatically uses a stronger suction power compared to the power expended to clean hardwood surfaces.  This means you'll get the best performance from the vacuum for every type of surface, while still maximising battery life.
The High Torque cleaner head also has a clever mixture of bristles: Stiff nylon bristles dive deep into carpet to remove stubborn dirt, while soft, anti-static carbon fibre filaments capture dust from hard floors and crevices.
Additionally, the V11 boasts an array of specialised attachments, making it not only an adaptable appliance but a do-it-all cleaning tool for any specific task. Pet hair on the couch? The powerful mini motorised tool gets rid of it in a cinch. Uneven surfaces like blinds and decorative cornices? The versatile combination tool works like a charm.
EASE OF USE MEANS EASE OF MIND
A key advantage of a cordless vaccum lies in its ease of use. In this regard, the Dyson V11 has a raft of functions that makes using it a breeze.
For instance, at the start of cleaning duty, you just need to take the Dyson V11 off its charging dock, which can be wall-mounted or free-standing, and you're ready to get straight to it.   
The upsized nickel-cobalt-aluminum battery in the Dyson V11 grants it longevity while still delivering 20 per cent more suction power compared to its predecessor, the V10. On Eco Mode, you can do up to 60 minutes of floor and general cleaning – more than enough for an average four-room HDB flat.
The V11 also comes with a neat LCD screen near the handle to indicate battery levels (while charging) and time left for cleaning using each mode. This feature helps you plan and optimise your cleaning. Additionally, the screen dishes out helpful filter maintenance reminders and blockage alerts to ensure you maintain optimal performance at all times.
When it's time to clear out the vacuum, Dyson has an innovative twist – a push-to-empty bin function, which means you won't ever have to come into direct contact with the collected dust. Just direct the exit nozzle at your disposal bin, push a lever and voila, you'll feel like a bona fide dust buster!
All in – strong suction power, ease of use and adaptable cleaning functions – you can see why the Dyson V11 cordless vacuum is the next-generation appliance for smart and effective cleaning.