Get off to a roaring start this Chinese New Year with artisanal crafts and sumptuous treats
These uniquely Singaporean treasures usher in good cheer and fortune in the Year of the Tiger.  
Marking the beginning of spring, Chinese New Year is a time of familial togetherness, steeped in tradition and bonding. 
Armed with mandarin oranges, adults and children dressed to the nines make the annual track towards the homes of family and friends bearing goodwill and best wishes. The festivities are a good opportunity to make up for lost time, catch up on the year's happenings and reminisce over fond memories. 
Such happy occasions often call for special treats to spark more joy. Why not treat yourself to thoughtfully crafted seasonal delights from Singaporean brands that bear the Made With Passion brand mark? The initiative recognises homegrown brands that go the extra mile in their pursuit of excellence.
Get up close and personal with specially curated Made With Passion products that meld tradition with a modern twist and elevate your enjoyment of this beloved festival.
BLING IN THE LUCK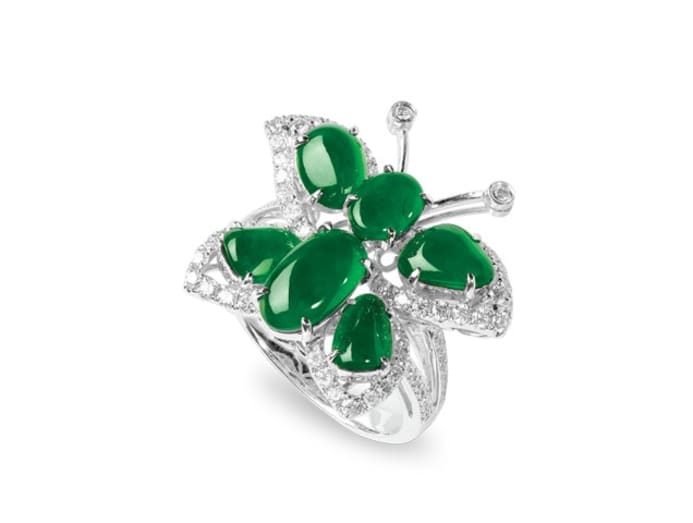 Traditionally associated with abundance and good fortune, gold and jade jewellery are classic go-to pieces that add a touch of sophistication to any new year outfit. 
If statement accessories that double as convenient conversation starters are up your alley, look no further than On Cheong Jewellery. A purveyor of unique jewellery designs and quality craftsmanship, the jeweller offers season-appropriate pieces such as the Flight Jadeite Diamond Ring that features a butterfly, often regarded as a symbol of transformation and rebirth. 
Convey your best wishes to treasured kith and kin by gifting a commemorative collectible such as a 999 Gold Note adorned with a spring festival couplet. Such gifts are symbolic of ushering in prosperity for the year ahead. 
PUT YOUR BEST HOME FORWARD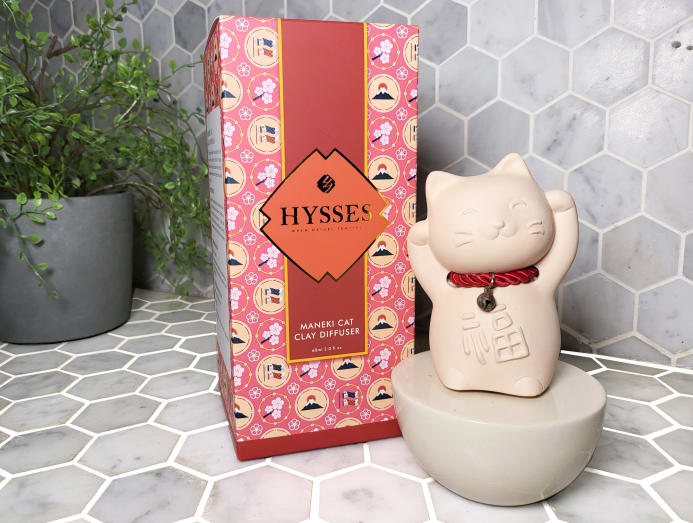 As the saying goes, home is where the heart is. Have your home smelling as good as it looks after all that spring cleaning with fortune-inspired clay diffusers from HYSSES. The brand has its roots in wanting to share nature's gifts through essential oil-based products and quality craftsmanship with consumers. 
The Daruma Kitty Clay Diffuser is said to be a conduit for plentiful harvests, similar to the doll charms used by farmers in years past. Those looking for a purposeful piece associated with good fortune can consider the Maneki Cat Clay Diffuser – often known as the 'waving lucky cat'.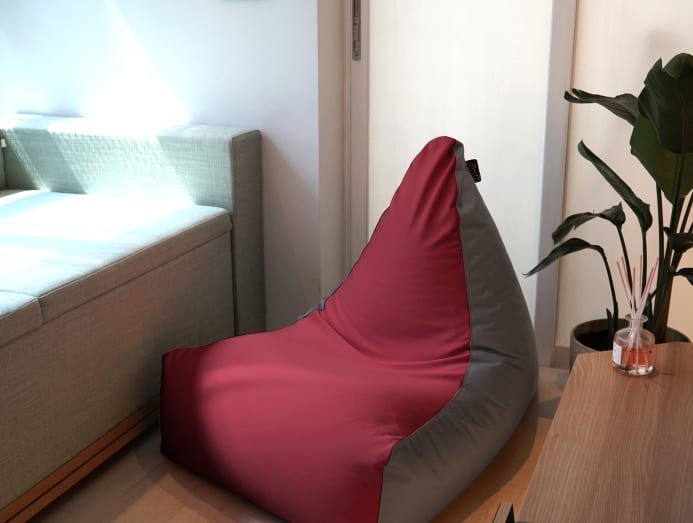 With soothing scents in place, bring the feeling of ease up a notch with a couple of doob Bean Bags. The brand is best known for its belief in no-nonsense comfort and affordable quality, and the latest collection of neutral-toned doob Bean Bags invokes a sense of warm cosiness. Visitors will undoubtedly appreciate that extra cushy comfort as they kick back for an extended catch-up session.
SUGAR, SPICE, AND ALL THINGS NICE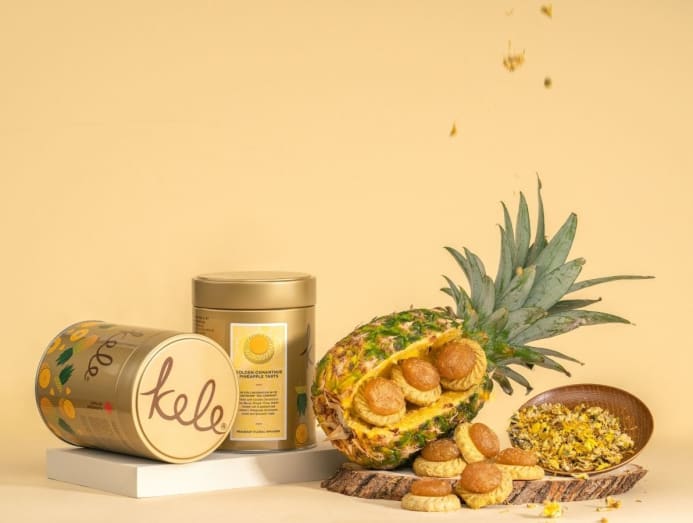 What's celebrating Chinese New Year without bakes and confectionery that hit the sweet spot? Cement your standing as the favourite host in your inner circle by serving up the limited-edition Kele X Gryphon Golden Osmanthus Pineapple Tart. Pick up a tub at any of its retail or pop-up locations. 
A popular pastry brand in Singapore with over 30 years of experience, Kele brings the buttery pineapple tart to the next level by incorporating fragrant floral notes courtesy of Gryphon's Golden Osmanthus tea. 
As the festive tipple starts flowing, conversations get going. Expand your drinks menu with contemporary craft beers from Brewlander. The Singaporean-owned brewery's latest concoction, a Pineapple Kveik India pale ale (IPA), is aptly named Ong Lai.
A play on the phrase 'incoming prosperity' in Mandarin, the IPA boasts a robust, tropical flavour with a silky mouthfeel that will keep you coming back for more – be it on its own or as a festive pairing to food. A seasonal special, Ong Lai IPA can be purchased individually, in packs of six or in an exclusive 24-can case that comes with limited-edition Brewlander red packets.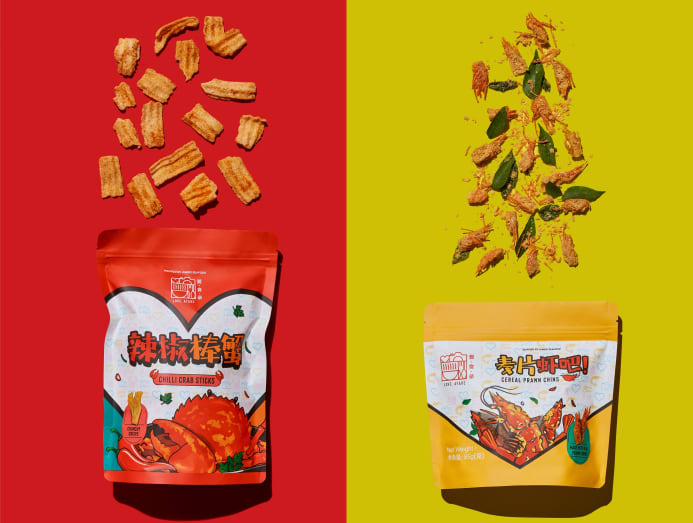 Those with a penchant for flavours that pack a punch can look forward to pairing their drink of choice with snacks from Love, Afare, the brainchild of restaurant chain JUMBO. Get ready to feast on tasty titbits such as Chilli Crab Sticks and Cereal Prawn Chins that draw their inspiration from distinctive Singaporean dishes.
As we prepare to usher in new beginnings, meaningful touches around the house, bonding over food and heartfelt gifts all add to that new year warmth. A well-thought-out festive curation, whether it's for yourself or your loved ones, could be the boost we all need to spring into the Year of the Tiger on the best possible note. 
     
The Made With Passion store on KrisShop is proud to present these Singaporean businesses and their products. You can also find them at On Cheong Jewellery, HYSSES, doob Bean Bags, Kele, Mr Bucket Chocolaterie, Brewlander and Love, Afare.