A gift that wraps around the wrist: Fossil's smart watches are made for everyone
The season is coming your way with blazing speed, and that gifting list isn't getting any shorter. If you need those boxes checked for sporty or stylish – heck, maybe even both – then Fossil's smart watches will sit pretty, decorating those wrists. Brought to you by Fossil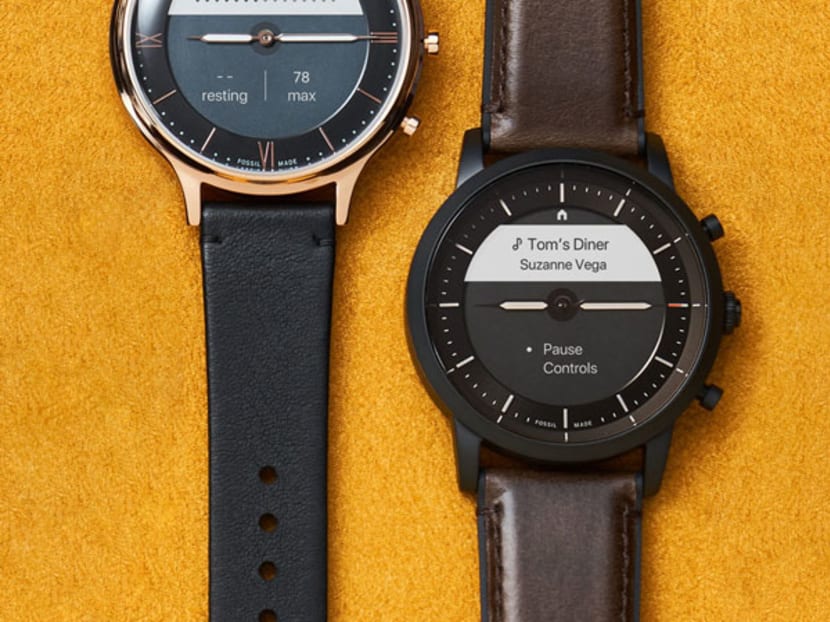 Time is flying by – can you tell? Every year, before you know it, the festive period is upon us. Overnight, the Christmas trees pop up at every mall, and the air is filled with a continuous soundtrack of sleigh bells and Mariah's theme song. Although all she wants is your presence, the truth is, some presents won't hurt as well.
If you're still plotting your list, here's a hint: Some form of tech will always be welcome. Especially for today's world, connectivity and communication go hand in hand, and so the mobile lifestyle can always do with a snazzy upgrade.
Fossil, with its reputation for stylish and quality timepieces, has an enviable and growing smart watch collection. The wearables, with their urban functions and modern designs, are a superb addition to any setting and wardrobe – and with its newest models, one might just make its way onto your wrist as well.  
HOLIDAY YOUR WAY
Soulful and smart. If that's what it's all about, then Fossil's newest smartwatch, the Hybrid HR Smartwatch (S$349 – S$389) shows purists that it's possible to have the best of both worlds.
The wearable holds the beauty of an analogue watch, by layering a physical dial and mechanical hands over a power-efficient display. The always-on readout keeps you up to date with your most important data, and gives you discreet access to notifications, allowing you to stay on top of your calls and texts.
The hybrid design means it keeps all of the heft of a traditional watch, but holds precious functions to the active urbanite. Your workouts are closely tracked, and data like heart rate, steps, distance, calories and more will define your goals. You can also customise the other buttons to control your music, sleep metrics and activity progress to tune up your well-being.
Personalise your smart watch with preferred alerts, then live the life of smart connectivity without a pause, because the Hybrid HR comes with over two weeks of battery life. Say goodbye to nightly plug-ins and low-battery anxiety.
MAKING SPIRITS BRIGHT
If you want tech at your beck and call, this one's for you. The Gen 5 Smartwatch (S$509) is tech gadgetry at its shiniest, and is Fossil's most powerful.
Within the 12mm-thin body is the Qualcomm Snapdragon Wear 3100 Platform powered with Wear OS by Google. What this means is on-wrist snappy responses from your Google Assistant. Feel in control with ready information, ask about the weather, schedule an appointment, or find that nearest top-rated restaurant to impress.
And thanks to exclusive work done by the enterprising folks at Fossil Group, both Android and iPhone users can now answer tethered calls on the device – the first Wear OS by Google device to do so. But when you're not making calls, the speakers can play your favourite tunes anytime – just ask!
With the 8GB storage and Tiles function, you can customise a generous amount of apps and music to your liking, and to manage all that usage efficiently, four smart battery modes will keep you connected and powered on.
READY, SET, GO
Always raring to go? Then the Sport Smartwatch (S$349) is the colourful go-to companion from Fossil. Its lightest edition – possible through a feather-light aluminum and nylon casing – now comes with new shades to make that workout pop.
Feel like a world-class fitness fan as you harness expert recommendation from the American Heart Association and World Health Organization with Google Fit, and reach your goals faster with smart health coaching. Take it swimming even – the Sport is waterproof up to 50m.
Be supported by quick data from Tiles, and flip from checking your fitness progress to breaking news with a swipe. Going for a jog? Leave your phone behind and track your run's distance with Fossil Sport's untethered GPS.
There's a Fossil smart watch to suit everyone.