Golden buys amid mid-autumn celebrations in Orchard Road
Takashimaya Department Store serves up its popular mooncake fair after a two-year hiatus, along with a bevy of seasonal promotions and travel-related deals.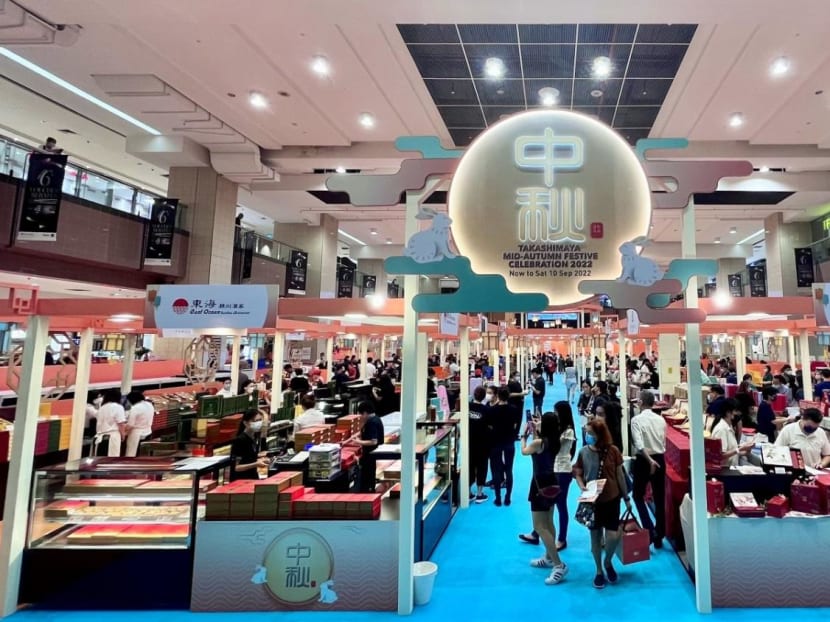 Autumn colours come into their own at Takashimaya Department Store during its Mid-Autumn Festival Celebration, which will run till Sept 10. Whether you're adding a dash of autumn gold to the home or selecting mooncakes as gifts, the department store has a diverse line up, with abundant promotions to boot.
COLOURS OF FALL
Basement 1 of Takashimaya Department Store houses the interior department – a rich source of inspiration for homeowners. Soft furnishings, such as plush cushions with hues ranging from bright yellows to soothing browns, create a vivid tapestry that signals the change of season. Elegant table runners by Febwell and charmingly crafted Asian-styled furniture and accent pieces like vases from Lims Legacy complement the festive look.
Ladies can add some autumnal highlights to their wardrobe. Accessories, bags and swimwear in vibrant shades of fall are available on Levels 2 and 3. At the men's department on Level 3, find pop-ups from artisanal craft manufacturer Japan Made as well as Korean skincare and styling.
On top of existing campaign promotions, Takashimaya cardholders will enjoy further discounts on many of these items.
A LUNAR RETURN
After a two-year hiatus, Takashimaya Square at Basement 2 is back and it kicks off the Mid-Autumn Festival Celebration.
More than 50 mooncake brands are participating this year, with premium selections from top hotels, restaurants, cafes and bakeries both local and overseas. The event extends into the Food Hall at Basement 2, and on top of old favourites, over 10 new brands will thrill with their creative offerings.
Look out for early-bird specials in the first two weeks (also available online) and up to 30 per cent off selected brands in-store.
TIME FOR A HAULIDAY
Travel is back and everyone's dusting off their luggage. If you're missing a few travel items, make a trip to Takashimaya Department Store for its Happy Hauliday promotions from Aug 22 to Sept 11.
Heading to Bali? Complete the look with shades from Ray-Ban, Prada or Oakley, along with skincare and suncare products from Shiseido and Clarins. Whether you're posing in Barcelona or hiking up Bukhansan in South Korea, get the right outfit with brands like Desigual, Anne Kelly and The North Face. And no matter where you go, supplements from LAC or health foods from Holland & Barrett will help keep you at your peak.
Selected travel-related items will feature discounts of up to 40 per cent – with some S$50 special buys from brands like Samsonite and Lipault.
CAFFEINE CULTURE
From Sept 12 to Oct 5, coffee-related merchandise – like XpreSole shoes made from recycled coffee grounds – will be showcased at the store. Coffee workshops will also be conducted by a variety of brands. Specialists will share tips for brewing the perfect cuppa and offer coffee art demonstrations.
You can also score deals on coffee and coffee-related items from popular brands like Ya Kun, Tai Cheong Bakery and Juchheim.
DOUBLE THE REWARDS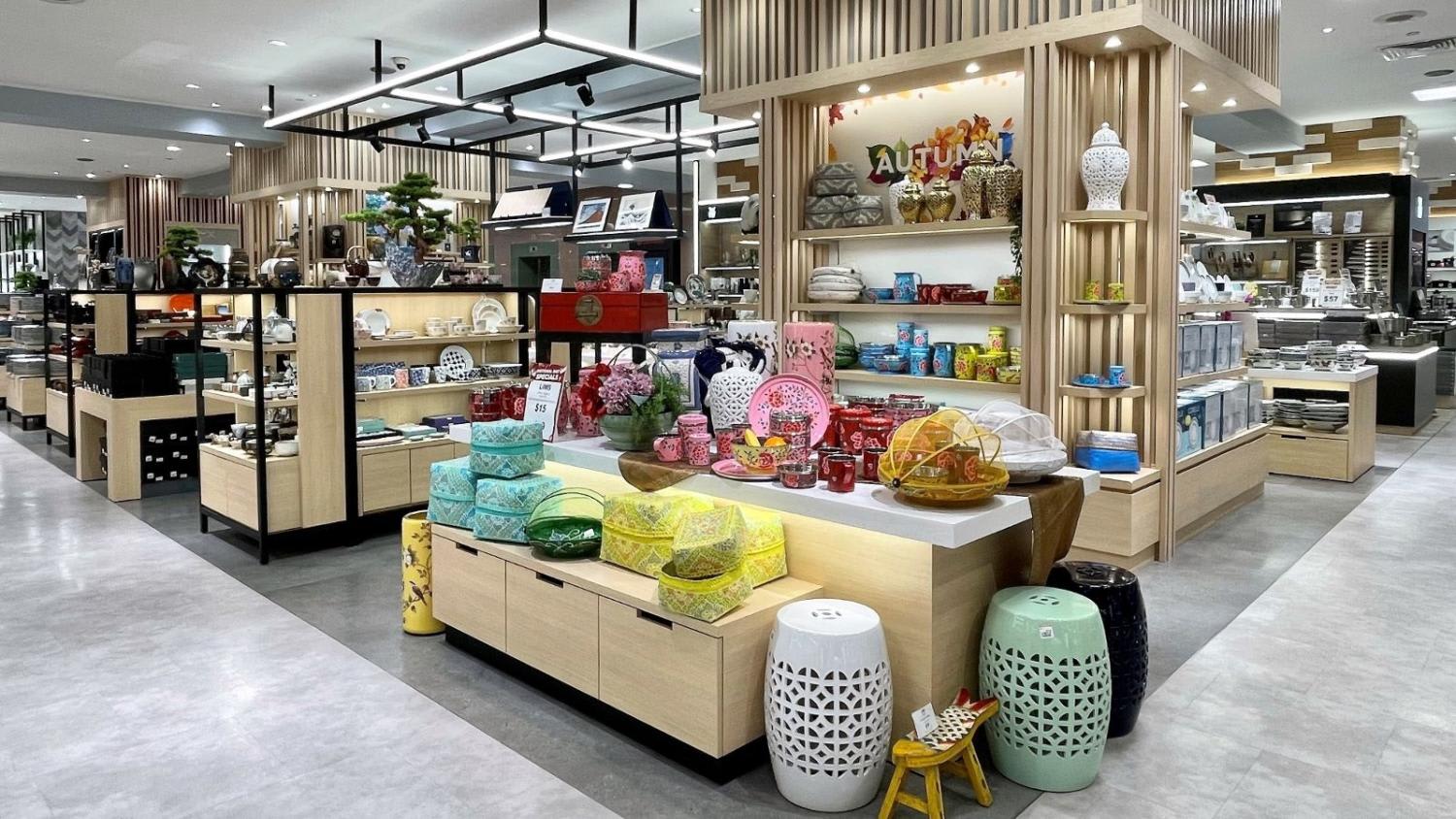 Double your rewards when you shop at Takashimaya Department Store during the Double Bonus Points Campaign from Aug 18 to 21.
Double your chance to rack up 100 Bonus Points to redeem S$30 worth of Takashimaya gift vouchers, and enjoy a S$4 car park top-up to your cashcard when you charge at least S$400 to your DBS Takashimaya Credit Card.
Till 30 Sept 2022, get S$150 cashback when you sign up for a DBS Takashimaya American Express Card and spend a minimum of S$250 at the Takashimaya Online Store within one month of your card approval date.
While the festivities alone are reason enough to celebrate, Takashimaya Department Store adds double the reason for you to shop this August.
Celebrate the festivities with seasonal buys from Takashimaya Department Store. Boost your benefits with Takashimaya cards and enjoy double reward points this August.