Huawei takes its wearables beyond function and into the realm of fashion
With its latest launches, the technology giant not only introduces an expansive range of wearables but harnesses the pulse of fashion to inject a distinct flair. Function is fulfilled with cutting-edge tech, and savvy design makes every piece a statement. Brought to you by Huawei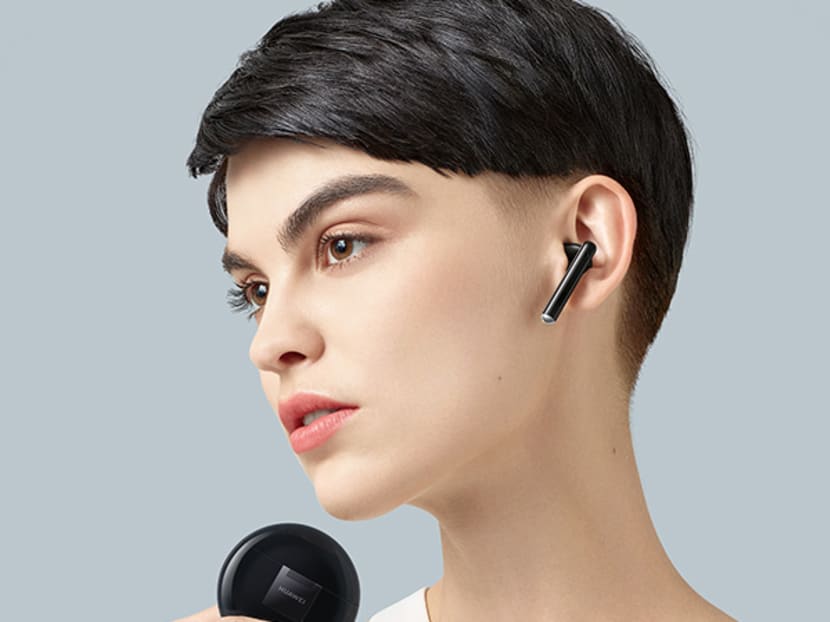 Up till now, tech and fashion have eyed each other with a touch of apprehension. One sits among gadget nerds and electronic mavens; the other, within the realm of abstract concepts and fastidious designers. But with the blazing expansion of today's technology into virtually all aspects of daily processes, the two are finally finding common ground.
With personal wearables becoming so much an extension of our mobile lives, Huawei has unveiled a collection that syncs with the mobile urban crowd, and one that's perfectly paired with the launch of its snazzy Huawei Mate 30 smartphone series.
HUAWEI WATCH GT 2: KEEP A WATCH OUT
That timepiece on your arm just got seriously upgraded. Sporting luxurious shades and a streamlined design, Huawei has released a bevy of wrist wearables that flaunts a stylish exterior and robust tech specs.
The Huawei Watch GT 2 comes in 46mm and 42mm versions, all imbued with the firm's proprietary Kirin A1 chip. Already known for its incredible battery life with its first edition, the GT 2 now boasts up to two ultra-long weeks of power, even with regular usage.
This is made possible with a set of upgrades, and these advanced units push the envelope to harness Bluetooth and audio processing, as well as power consumption and management, in a lean but powerful package. You'll hardly believe it's all contained within the slim profile, measuring 9.4mm at its thinnest.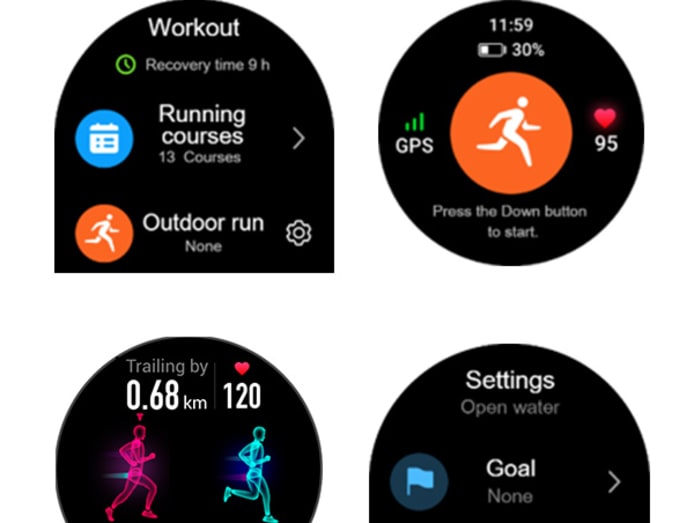 On top of looking sleek, both classic and sports smartwatches come with a suite of programs to keep you connected, and will motivate you to explore more in your commute or active lifestyles. With an average of 12.9 data points, from real-time feeds on heart rate and calorie recommendations to 15 workout and running courses tagged with hyper-accurate GPS and GLONASS positioning, all you need is at the flick of your wrist.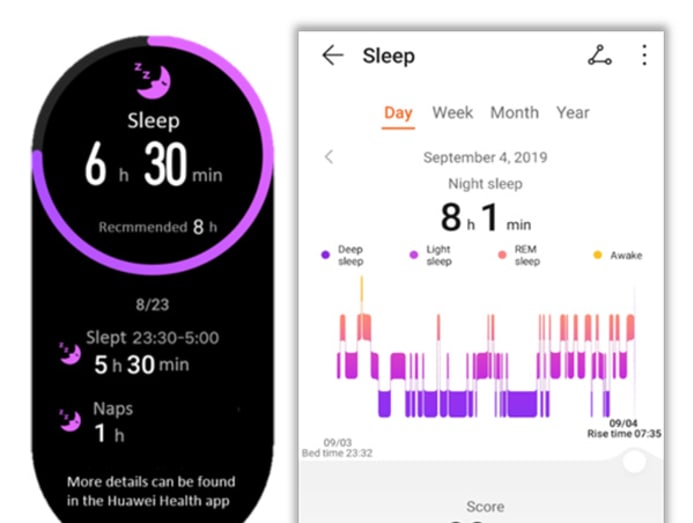 But the best training needs to come with sufficient rest. With Huawei TruSleep 2.0 sleep tracking technology, you'll ensure your nightly routine does justice to your workouts. Collaborating with CDB Centre at Harvard Medical School, Huawei has created Cardiopulmonary Coupling technology to give you an accurate report of your sleep cycles. It does this by analysing your heart rate in combination with wrist movements. With insights into your deep sleep, light sleep and REM sleep patterns, you can tackle sleep issues such as early awakening.
HUAWEI FREEBUDS 3: NEXT-LEVEL INTELLIGENT LISTENING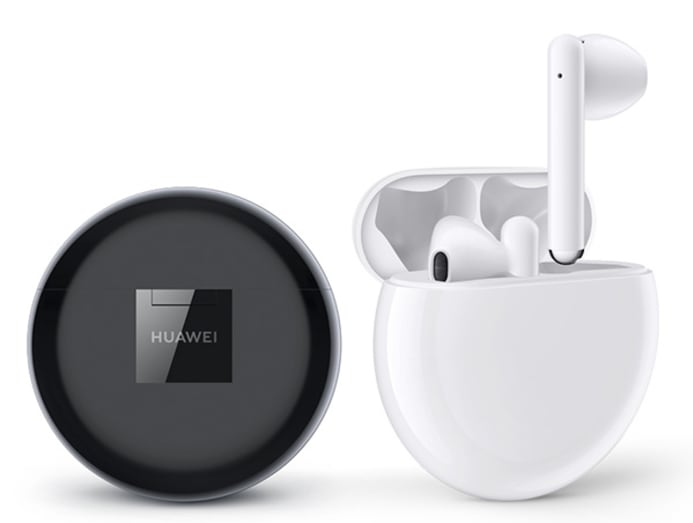 Whether you want to immerse yourself in a musical piece or have an important seamless conversation, a good set of earphones is integral to complete your mobile lifestyle. With its release of the world's first open-fit earphones with active noise cancellation earlier this September, Huawei wants to change the way you listen.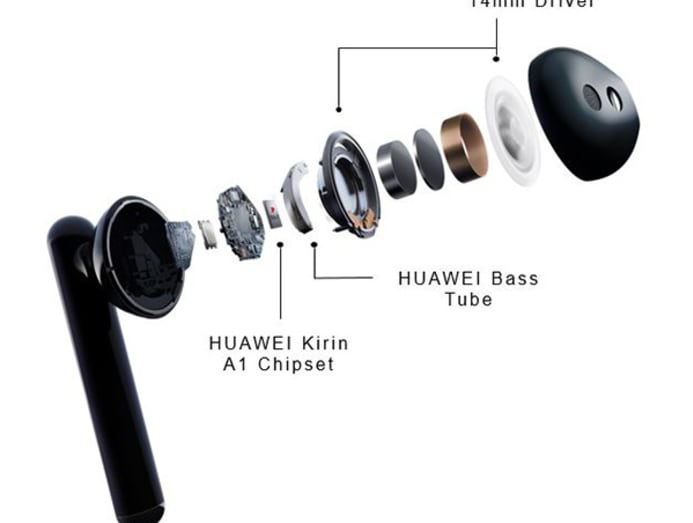 The Huawei FreeBuds 3 made its debut at IFA 2019, and the same stellar Kirin A1 chip powers a crisp audio experience with a stable Bluetooth connection. Using the world's first certified BT/BLE dual-mode Bluetooth 5.1 SoC means you get accurate synchronisation. This translates to zero lags when hitting those games or binging on your shows. And to make sure there's no room for miscommunication, bone sensors pick up your voice through vibrations for clearer voice calls.
To keep your fashion unfettered, Huawei FreeBuds 3 boasts simple lines that offer ergonomic comfort and stability. Aerodynamic ducts within help to block out wind noise during calls, so every form is designed with intent. It's all encased in a sleek round charging case, which extends every four-hour usage on a single charge to a 20-hour playback, crafted in chic Ceramic White and Carbon Black to transition from urban to active effortlessly.
GENTLE MONSTER – HUAWEI EYEWEAR: FIERCELY FASHIONABLE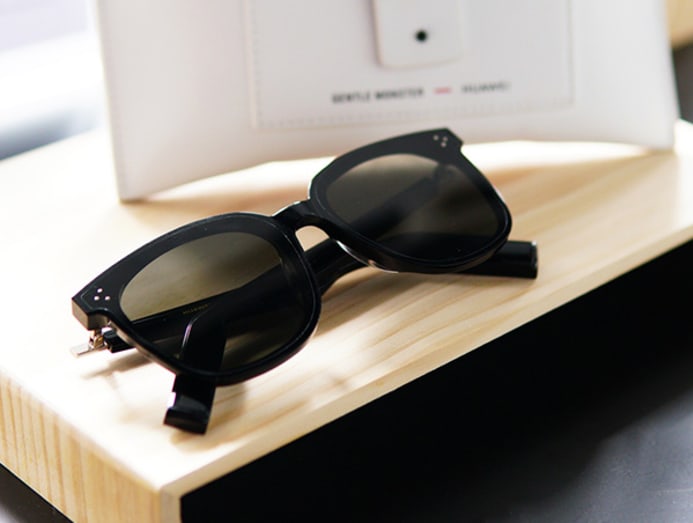 Tech can sometimes look intimidating or downright clunky, but when hip eyewear designers Gentle Monster come into the picture, you can expect some fierce looks – literally.
Bringing the futuristic to the now in a sleek form, Gentle Monster - Huawei Eyewear has made communication tech within eyewear completely feasible and fashionable. Housed in two sunglasses options and three optical glasses options are audio units for an integrated communication routine. Put on the glasses and your virtual assistant will brief you on your day ahead. And with a single tap near the temples, you can bring on the music and phone calls.
These pieces won't look out of place in Gentle Monster's standard line-up because all the tech is housed in a unique high-flow material to keep the silhouette slim but sturdy – as thin as 0.45mm. You'll find dual semi-open speaker design positioned precisely for a rich audio experience, while noise reduction is supported by linear beam technology and Huawei's own unique AI to frame your calls crystal-clear. Drop the glasses back in their leather case to charge your eyewear and enjoy 3.5 hours of music or 2.5 hours of talktime.
Huawei's latest lineup of wearables embraces technology and design seamlessly, and instantly upgrades the routines for trendy urban go-getters and active lifestyle enthusiasts alike. To try these pieces for yourself, visit any Huawei showroom or preview the amazing colours and form online at consumer.huawei.com/sg/wearables/.