The Infinity Trust Diamond Ring: For those who want the best in quality and value
When it comes to exacting standards of quality and craftsmanship, Poh Heng Jewellery's latest gem is one you can rely on.
Homegrown brand Poh Heng Jewellery has long been a name that Singaporeans can identify with. Established in 1948, the brand has steadily built a reputation for quality jewellery, stellar customer service and a spirit of creative innovation. 
Poh Heng's Trust Diamond collection is a prime example of the jeweller's fine craftsmanship. Only diamonds of the best D colour and the highest VS1 level of clarity are accepted as Trust Diamonds. Additionally, all Trust Diamonds boast a 57-facet ideal cut for exceptional proportions, symmetry and polish.
The Infinity Trust Diamond Ring is the newest addition to this celebrated collection. Unique to Poh Heng, the 18K white gold ring features a Trust Diamond (0.5 or 0.7 carats) in the middle and a pave diamond setting on its sides that aptly forms the infinity symbol of everlasting joy.
So, what makes a Trust Diamond a Trust Diamond?
In 1953, the Gemological Institute of America developed a way of grading diamonds based on the four Cs of colour, clarity, carat and cut. Poh Heng's Trust Diamonds boast a fifth C – that of curation. This refers to the rigorous selection process by the jewellery house, with only 5 per cent of the world's diamonds meeting its exacting standards.
EXCEPTIONAL TRADE-IN VALUE GUARANTEE
So confident is the jeweller in its Trust Diamonds that every one of the natural gemstones is backed by Poh Heng's trade-in guarantee, locking in the value at 95 per cent of the prevailing Trust Diamond rate.
Best of all, you can rest assured that your Trust Diamond comes from the right place. Poh Heng's Diamond Pledge ensures ethical sourcing in its supply chain, so that its customers can enjoy their sparkling creations with peace of mind.
A GIRL'S BEST FRIEND
The Infinity Trust Diamond Ring, unveiled in August, joins four other engagement ring designs in the Trust Collection.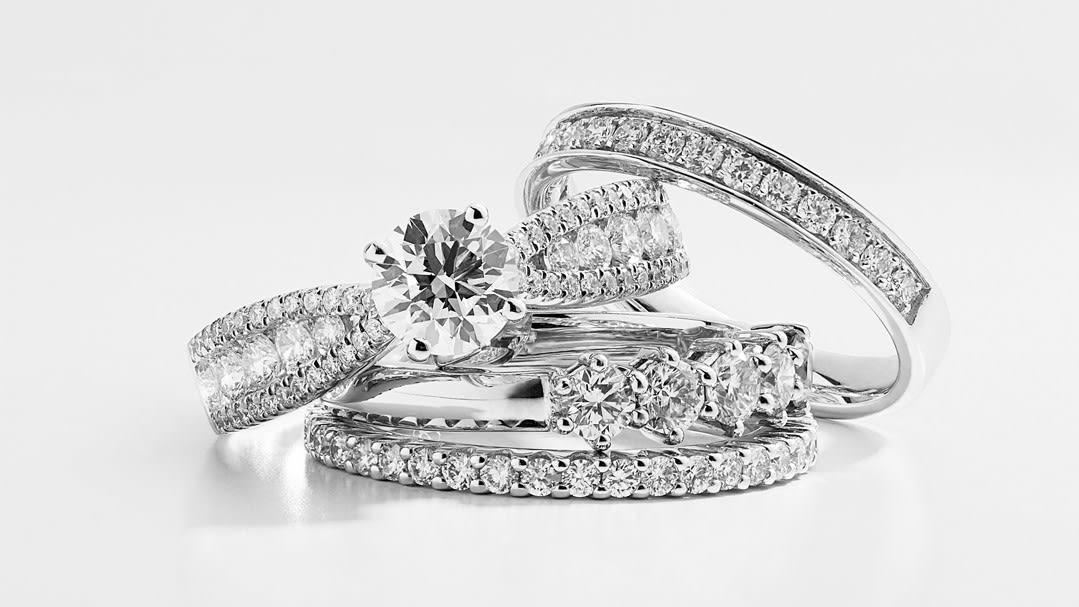 Take a peek at the Signature, which fulfils the classic idea of what a diamond ring looks like with its pitched crown setting. If more diamonds are desired, the Classic might tickle your fancy in how it positions the stone on an eternity band. Some might prefer the way the Halo maximises brilliance by surrounding the central stone with a garland of smaller diamonds, while others who find meaning in numbers will appreciate the idea of divine perfection and harmony conveyed by the three solitaires adorning the Trilogy.
Of course, the option is open for customisation. Those with other designs in mind can approach Poh Heng to create the bespoke ring of their dreams. 
The Trust Diamond collection also features pieces to create a perfect set of jewellery. Prized for their elegance, versatility and sheer beauty, diamonds also symbolise triumphing over struggles and hardships. A self-assured woman wears her diamonds with confidence and grace as she successfully faces up to challenges. Whether you're looking for delicate drop earrings or intricate pendants set in white gold or yellow gold, you can be sure to find your most prized possession in this collection.
Discover the Poh Heng Trust Diamond collection and the new Infinity Trust Diamond Ring online or at its retail boutiques.