Instead of: The guide for travellers looking for hidden gems
Uncover alternative destinations that will leave you wanting more.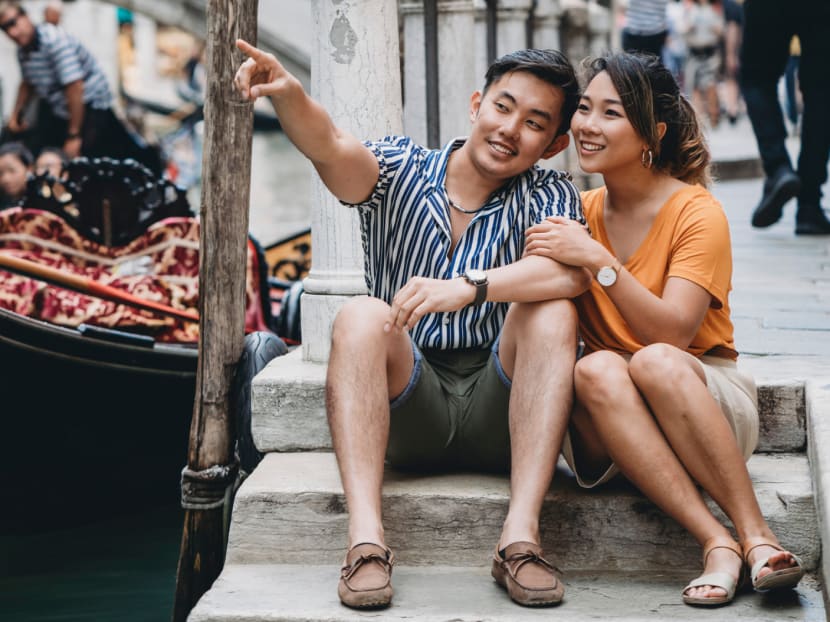 So, for your next trip, you're thinking of heading somewhere off the beaten path. A tad less crowded, a touch more undiscovered, but with enough familiarity to not overwhelm. After all, it's meant to be a vacation.
If you're feeling the wanderlust for new places to explore, you're not alone. In American Express Travel's 2023 Global Travel Trends Report, an overwhelming 89 per cent of respondents agree they want to travel to destinations they've never visited before.
Travel-seasoned and tech-savvy, individuals and families alike are becoming more adventurous in their choice of destination. For those who need a little inspiration, here are some recommendations to kickstart those plans.
INSTEAD OF BALI, TRY DANANG
With its ornate temples and abundant beaches, Bali is a perennial destination that's hard to beat. However, its popularity may also mean crowds at every turn. If you're looking for something a little less hectic, Danang is worth a consideration.
Boasting an expansive 30km coastline, the laidback city in central Vietnam offers an idyllic seaside escapade, with its white bay sweeping down south from the Son Tra Peninsula in a stunning arc. Soak up the beach experience here as local families play beach ball and fishermen draw in the day's catch.
Experiencing a renaissance from domestic interest is the beloved My Khe Beach. Exciting new developments have sprung up along the southern stretch, including fancy food trucks and Instagrammable photo spots with surfboards and swings.
Another picturesque spot is the 67m-tall white statue of Lady Buddha on the peninsula, a symbol of peace and harmony. Witness her divine presence by heading to Chua Linh Ung, where temples, pagodas and panoramic viewpoints make for a great afternoon outing.
For more of such encounters, go south towards the famous Marble Mountains. Divided into five elements, the main Water Mountain boasts beautiful pagodas and shrines to explore as you work your way up the trail. While it's an easy hike, give yourself extra peace of mind with travel insurance coverage for any accidents – big or small.
American Express My Travel Insurance takes care of your overseas medical needs, including COVID-19, and even covers your medical treatment after your trip (alternative medicine such as traditional Chinese medicine and physiotherapy are included). A weekend trip should be sufficient to experience the best of Danang, and a Single Trip Essential 3-Day Plan starts from S$27.
INSTEAD OF GREECE, TRY CROATIA
Sparkling waters and cliff-side views feature prominently in Greece's islands but just as stunning are the ones in nearby Croatia, further north. The country is sometimes overlooked by travellers, but its appearances in hit TV shows are slowly changing that.
Most famous of all is perhaps Game of Thrones, where Croatia's city of Split became exotic Meereen, and Dubrovnik, the site for the majestic King's Landing. Whether exploring the UNESCO-listed Diocletian's Palace or wandering the terracotta streets of Mineeta Tower, any traveller seeking to do some 'set-jetting' (where itineraries are inspired by pop culture) will be rewarded with evocative sights. Even those unfamiliar with the shows will appreciate the country's distinctive Romanesque architecture, which stacks up easily against the allure and grandeur offered by Grecian monuments.
But what of the beaches? You'll be glad to know that the country touts a gorgeously long coastline facing the Adriatic Sea that offers plenty of options for the sun-loving visitor, from sheer cliffs to protected lagoons. The best part – many of these choice picks can be found in the main cities themselves. Visit the hidden Stiniva Beach at Vis Island off Split or enjoy the startling postcard imagery of Dubrovnik Beach.
Maximise your beach time without worry for your belongings. American Express My Travel Insurance covers cases of theft or damage, so you can move from sandy coasts to stunning seas without pause. Consider the Annual Multi-Trip Plan if you find yourself taking more than two trips a year. The plan eliminates the need to buy insurance for individual trips and can result in savings of up to 30 per cent.  
INSTEAD OF SWITZERLAND, TRY AUSTRIA
When one thinks of the Alps, Switzerland comes to mind – because Swiss Alps. But when every euro counts (especially when you're taking the whole family), then Austria is the neighbour you should visit. This unassuming destination provides much of what its friend across the border does, but with less overwhelming throngs.
For instance, instead of the peering at the Matterhorn, savour breathtaking views by driving through Grossglockner High Alpine Road and see close-up Austria's highest mountain at 3,798m. If Lake Geneva takes your fancy, then be introduced to Lake Worthersee, which ups the ante with its scale. Not only is it Europe's largest alpine lake, but there's also Europe's highest wooden viewing tower to take in the colour-shifting hues of the waters.
Austria possesses some unusual attractions as well, particularly fascinating as family outings. Many may know the steep cogwheel train in Luzern, but the Schafbergbahn summits just as prettily – with fairy lights coming on at night no less. For extra whimsy, try the Linzer Grottenbahn train ride to see fairytale characters like dragons and witches.
The city of Hallstat hides another magical world – this time in the crystalline salt caves. After strolling through the Bronze Age town, head on down in a cable car to the world's oldest salt mines for an otherworldly experience. If you prefer man-made crystals, the Swarovski Kristallwelten is iconic, with changing exhibitions that showcase the precious Austrian crystal in fantasy scenes.
Austria is beautiful to visit at any time of the year, and an Annual Multi-Trip Plan from American Express My Travel Insurance will take care of your needs on every trip – even for something like a train delay. The plan also comes with convenient add-ons to suit your adventure, like the Winter Sports option to cover damage of ski equipment or unfortunate piste closures when you go skiing and snowboarding. For top-tier protection, buy a Superior Annual Multi-Trip Plan and receive a Samsonite luggage.
INSTEAD OF DUBAI, TRY MUSCAT
For those seeking to explore the Middle East, Dubai in the United Arab Emirates is a bastion of modernity, with gleaming skyscrapers and upscale malls. But if you're looking to immerse yourself in Middle Eastern history and culture without the hustle and bustle, then next-door Oman promises a wealth of unexpected surprises.
In the capital city of Muscat, visit the palatial Sultan Qaboos Grand Masjid – Oman's largest mosque – and marvel at its intricate carvings, spectacular chandeliers and lovely manicured courtyards.
Don't miss architectural wonders like the head-turning Royal Opera House with its mirror-like marble surface or cooling canyon views from the top of Jebel Shams and Jebel Akhdar. Shopping at the souk (marketplace)? Do pick up local specialties of frankincense and plump dates.
Because there are no direct flights to Muscat, it makes sense to buffer for flight delays should you have to deal with changes in your connections. American Express My Travel Insurance includes not just tickets in its coverage but loss in frequent flyer points as well.
With wanderlust kicking up again, it's time to explore the world more fully once more. If you're inspired by these destinations to travel through the year, consider the Annual Multi-Trip Plan from American Express My Travel Insurance for extra value, so that you may fly further, better and safer.     
Enjoy peace of mind as you explore better and go further. Take advantage of the promotional offers now at American Express.