Keep things dynamic, and feel the pulse of life, anytime, with the Huawei Watch GT 2
Embedded with Huawei's proprietary chip, the smartwatch keeps pace with active lifestyles, lasting a fortnight of regular use on a single charge. Brought to you by Huawei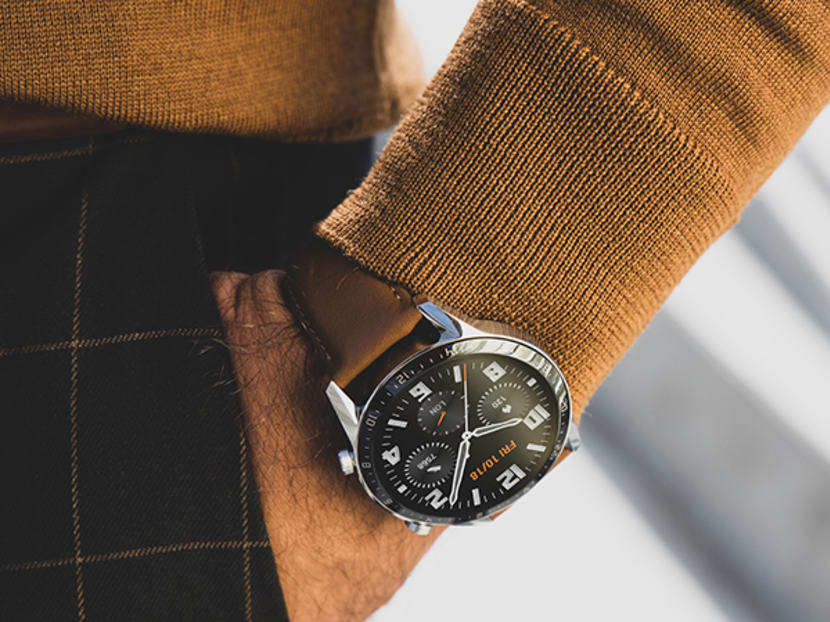 Technology is a wonderful thing. Inextricably woven into the urbanite's life, it lets you go about your daily routine while staying connected. Cutting-edge wearables are now being viewed as the next big gadgets to invest in to make your day flow even more seamlessly.
Assembling some of the most trail-blazing technologies in a thin body, the Huawei Watch GT 2 is the latest wearable that's aiming to be everyone's faithful companion. Be it for your daily commute or that leveling-up session at the gym, this watch is up for the task.
FORMIDABLE POWERHOUSE
With its first self-developed wearable chip Kirin A1, Huawei has leapfrogged others with a core design that boasts an amazingly efficient smart energy management system, giving the Watch GT 2 an ultra-long battery life of up to two weeks.
An intelligent power-saving algorithm detects the user's application scenarios, and puts out only the necessary to conserve energy, so you needn't worry about tweaking the settings as you go.
And this doesn't come at the expense of anything else. Expect rapid computing power still, with fast transmissions thanks to the BT5.1 and BLE5.1 Bluetooth systems that also add connectivity at a distance. Move from room to room away from your phone, and still stay in touch.  
ALWAYS IN THE KNOW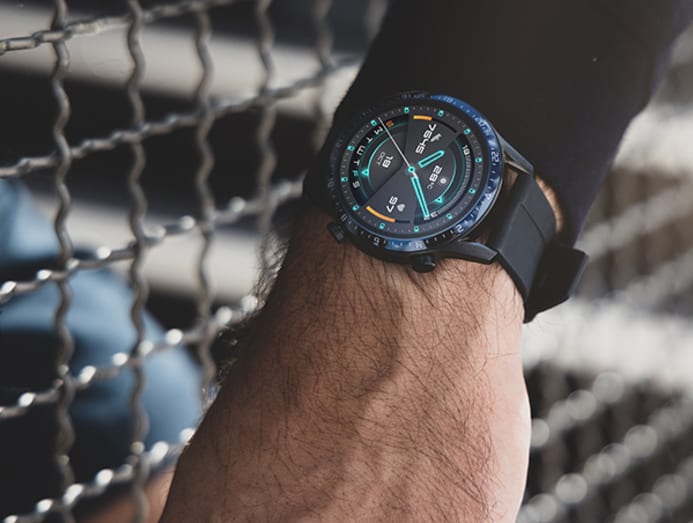 Sports enthusiasts, rejoice. Run, cycle or trek, you can keep going without a pause and always be on track with sharp and accurate positioning services.
Leveraging both native GPS and GLONASS systems, you'll always know exactly where you are, giving you the freedom to explore more, off-road or in the waters. Yes, the Huawei Watch GT 2 is waterproof, so triathletes, rowers and swimmers can all benefit from data at their wrists, all the time.
The eight outdoor sports and seven indoor sports programmed into the watch deliver approximately 190 types of data for your record. If you're an adrenaline fiend and need to transition between different activities, the Huawei Watch GT 2 makes sure it's done with a swipe and tap, so you can move from one to the other with ease.
OPTIMAL TRAINING WITH 24/7 COACHING
So, what to make of all that data? There's no point if you can't crunch the figures and make sense of the data, which is why the Huawei Watch GT 2 offers you a comprehensive analysis of your activities. Taking pre-exercise data tracked from your history and data recorded during exercise, it churns out a report along with professional advice. It's like having a coach at hand 24/7.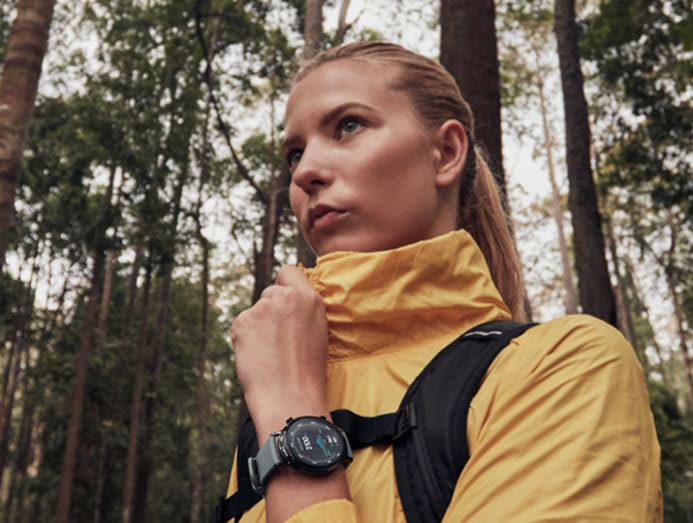 Swimmers can get their SWOLF swimming efficiency score based on count stroke and time taken in the water. Runners can choose from 13 courses, each targeted for a specific effect, as the watch measures your stride and pace. Climbers enjoy data on height, altitude, air pressure and more, while elliptical and indoor rowing fans can train better and safer with calorie, post-workout effect and recovery time suggestions all at hand.
You don't even have to look down at your wrist; the smartwatch broadcasts the information at appropriate intervals, so you can focus on your workout.
LIVE BETTER; SOUNDTRACK INCLUDED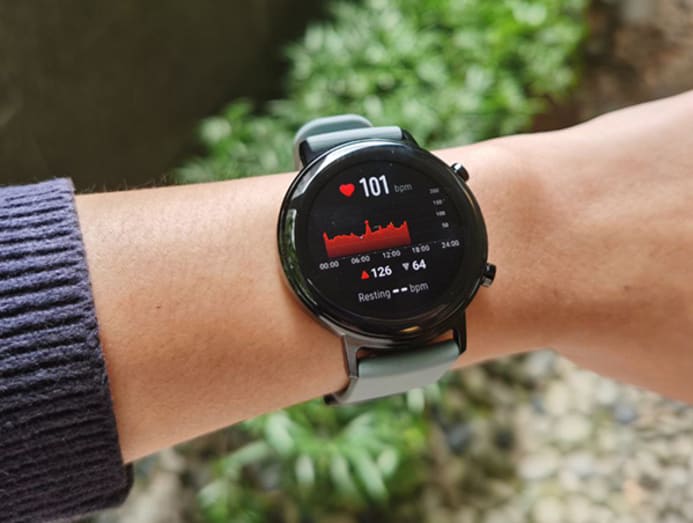 Health is wealth, but a wealth of information helps with health, too. The Huawei Watch GT 2 hosts an array of services that ensures your daily routine is just as balanced, all monitored by the TruSeen 3.5 optical real-time heart rate function.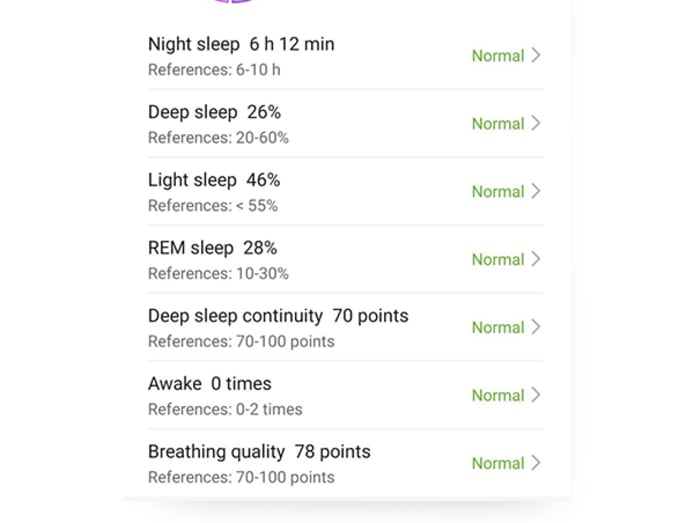 TruRelax technology taps into your heart rate variability values to ascertain stress levels, and includes a sedentary alert that pings you a reminder to leave the desk for some healthy circulation. And when it's time to recharge, TruSleep 2.0 monitors your sleep quality and recommends personalised sleep suggestions to improve your rest.
And to keep your mood just right for all these activities, in-device music will easily switch to match the tempo of your activity.
Featuring trendy new designs, and in snazzy shades like Lake Cyan for the Sports Edition (S$268) and Pebble Brown for the Classic Edition (S$328), your smartwatch will become a fashion accessory as much as it is a handy life assistant. Check out Huawei Watch GT 2 at all official stores or online at consumer.huawei.com/sg/wearables/.