With KitchenAid's Cordless Collection, the kitchen is anywhere you want it to be
Cooking and baking are all about creativity – so why should you be bound by outlets and plugs?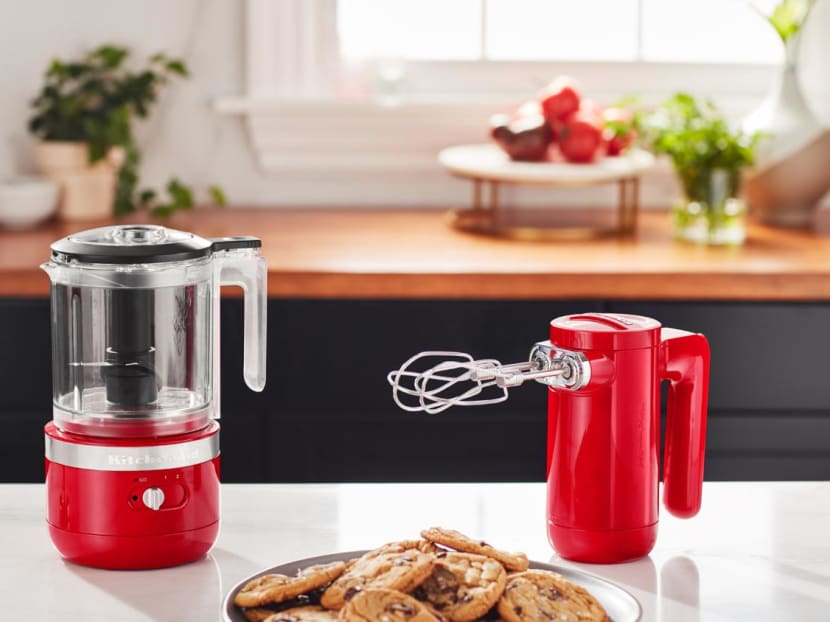 When you're in a cooking mood, eager to whip up treats, kitchen counter space suddenly becomes expensive real estate. With bowls of produce, used utensils and power cords fighting for space, it's a miracle dishes are finished without missing an ingredient or two. 
But cooking doesn't have to be a struggle. With kitchens evolving in recent years, from shrinking in size to becoming open-concept spaces, why should kitchen appliances stay the same?
After all, we no longer expect to be tied down by phone wires – yet many home cooks are still resigned to being constrained by appliance cords. While your guests in the living room are having a lively conversation, you're stuck in the kitchen listening to the whirring of a food processor. Imagine if you could bring the appliance out to your dining table and whip up a salsa right in front of your friends, your family or even the TV. Cooking doesn't have to be a kitchen-only activity anymore.
KitchenAid's Cordless Collection launch redefines freedom in the kitchen, allowing you to cook and prep anywhere your ambition takes you. Consisting of the Hand Blender, 5-Cup Chopper and 7-Speed Hand Mixer, the Cordless Collection comes in three classic KitchenAid colourways: Empire Red, Almond Cream and Onyx Black.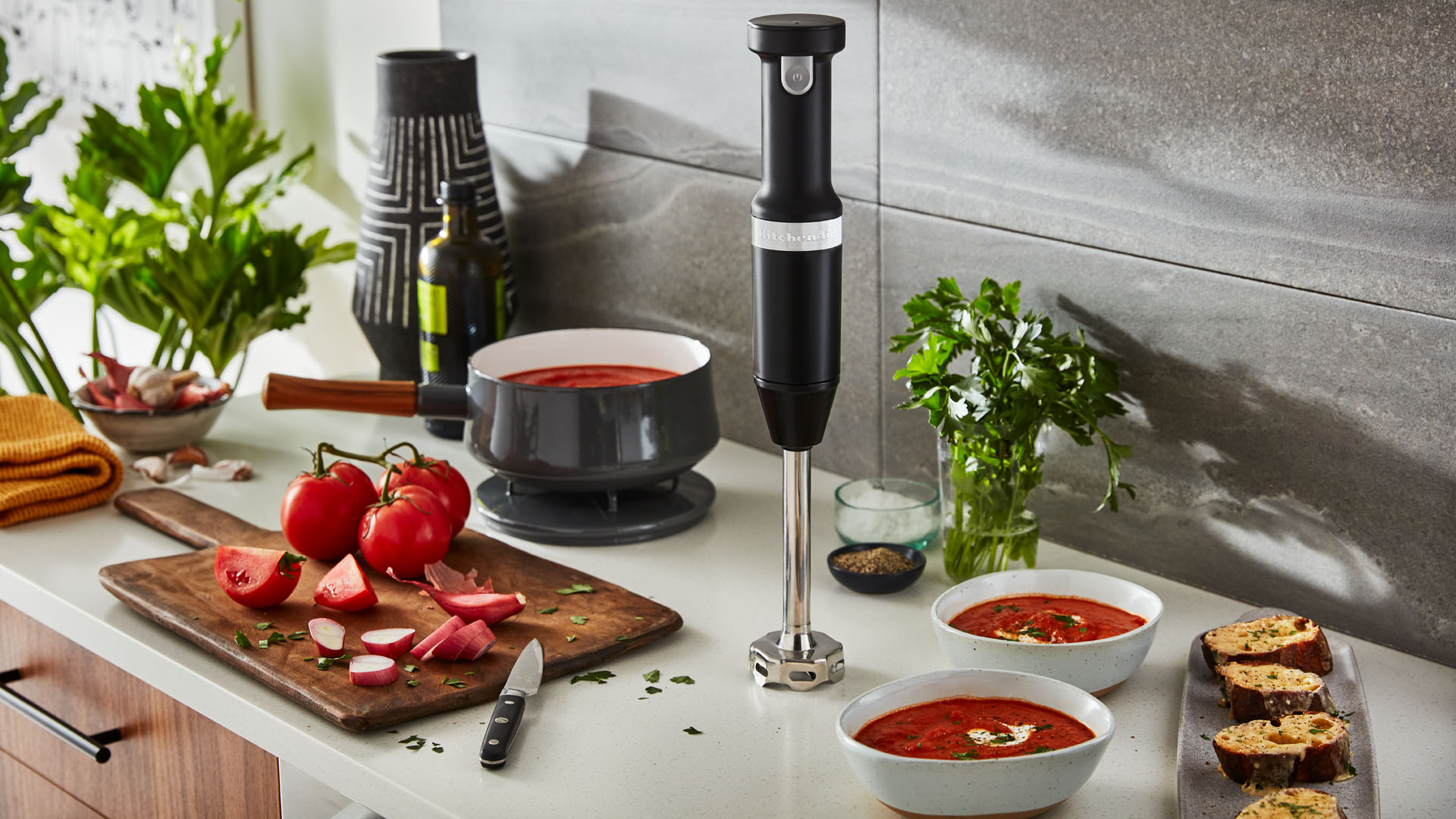 These handy gadgets ensure that countertops can be kept clutter-free and you can control where you cook – without being tied down by cords and power outlets.
STYLE AND SUBSTANCE
Since 1919, KitchenAid's reputation has been built on its iconic stand mixer, which can be found in homes and professional kitchens all over the world. Over the decades, KitchenAid has steadily grown both its professional and consumer product range, offering everything from cutlery to coffee makers and cooktops – in short, all the things you need to whip up your favourite meals and make delicious memories with family and friends.
KitchenAid's products promise lifetime quality – and they look good while doing it, too. The company isn't afraid to celebrate colour: Its products come in a rainbow of hues, including pretty pastels and eye-catching shades. Since 2018, there's even been a KitchenAid Colour of the Year, with evocative names like Bird of Paradise, Kyoto Glow and last year's Honey.
The product design team at KitchenAid takes it job seriously, integrating form and function elegantly and seamlessly. (No more hunting for oddly placed buttons or struggling to pop out mixer attachments.) The Cordless Collection ensures that users get the same high-grade performance and optimal run time they've come to expect from a KitchenAid product, except that it's now powered by a rechargeable lithium-ion battery instead of a traditional plug and socket.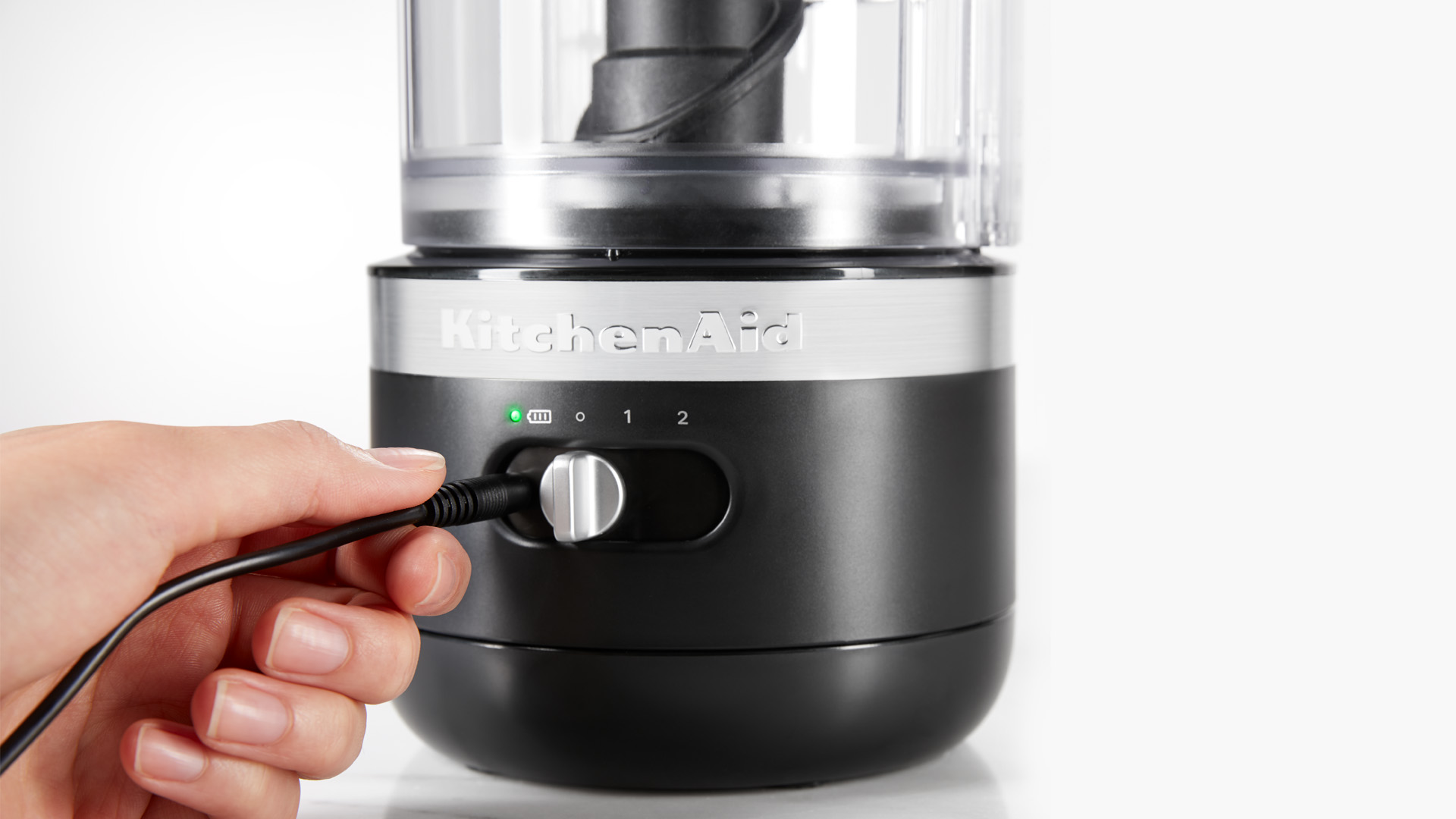 The batteries in the Cordless Collection can go from empty to fully charged in two hours or less. If you're the forgetful sort, there's a power indicator light that tells you when it's time to recharge. And if you've been on a cooking or baking frenzy – maybe cheesecakes are your side hustle? – but the battery's running low, there's a quick charge option of up to 10 minutes, so you can finish mixing up your last batch of batter.
CHOP, MIX, BLEND – WHEREVER YOU WANT
Whether you're into big batch meal prepping or are obsessed with making the perfect pie pastry, the Cordless Collection has got you covered.
In a crowded kitchen, there's no need to worry about dangling cords dipping into your ingredients, getting tangled with other appliances on your countertop or trailing across a lit stove burner. You can even channel your inner Gordon Ramsay during the cooking process and move freely from oven to stove to table (shouting entirely optional).
It also allows you to multi-task more efficiently. You can take your cake mixing out into the living room to keep an eye on your toddler's playtime or blend your breakfast smoothie while catching up on your favourite Korean drama.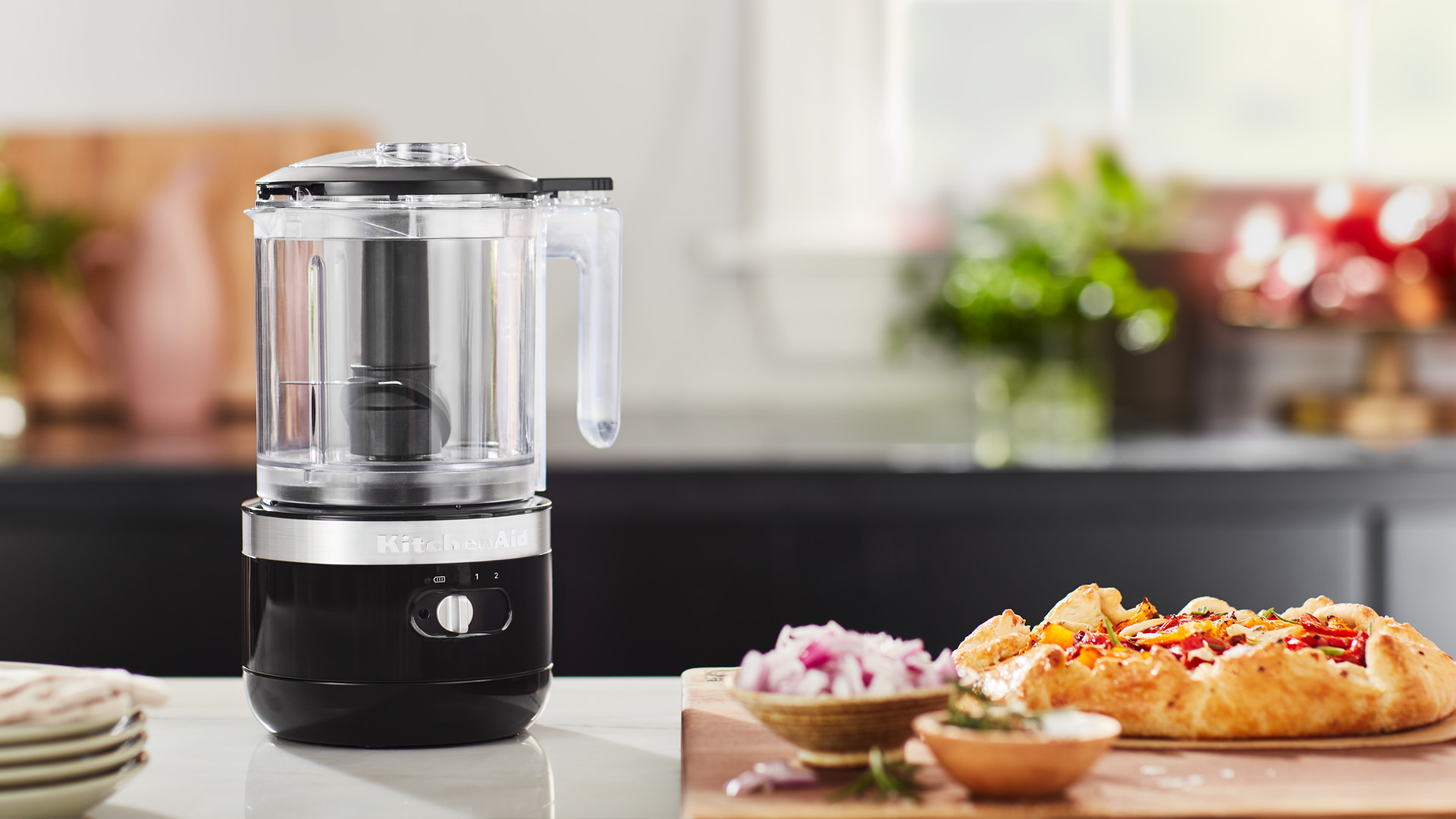 The Cordless 5-Cup Chopper can chop up to 40 onions on a full battery charge and has two speed settings so you can get the exact results you want. In addition, the generous 5-cup BPA-free bowl is easy to clean, and the overall compact design allows you to store accessories inside the bowl and tuck the entire item away when you're done.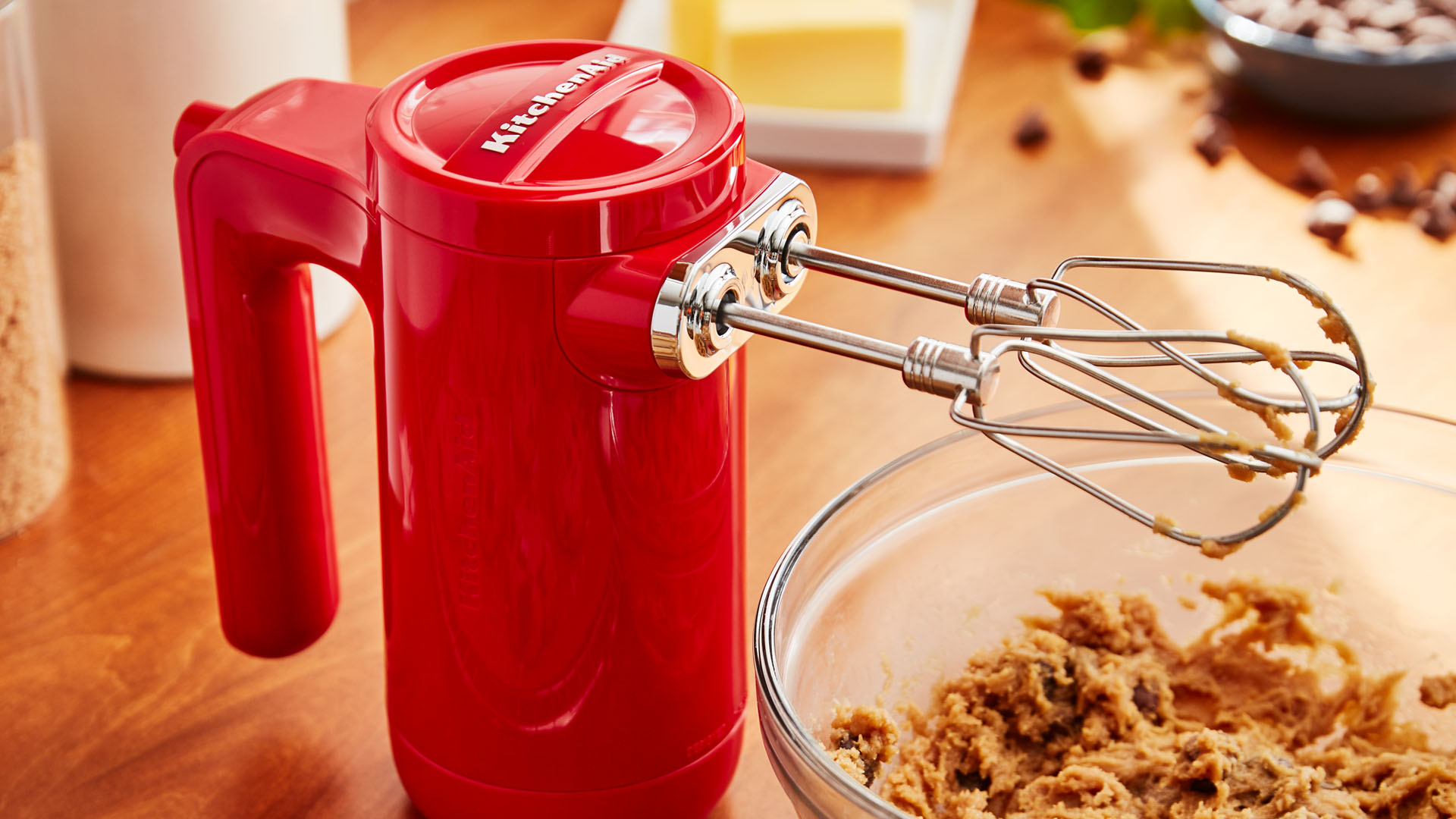 The Cordless 7-Speed Hand Mixer allows you to whip up a maximum of 200 cookies on a full charge, while a 10-minute quick charge is powerful enough to mix up a cake. With seven speeds to stir, mix and whip, the sky's the limit when it comes to recipes. And if you have to put it down and do something else, the Hand Mixer's thoughtful design allows it to stand on its own – so you won't dirty your countertop surface.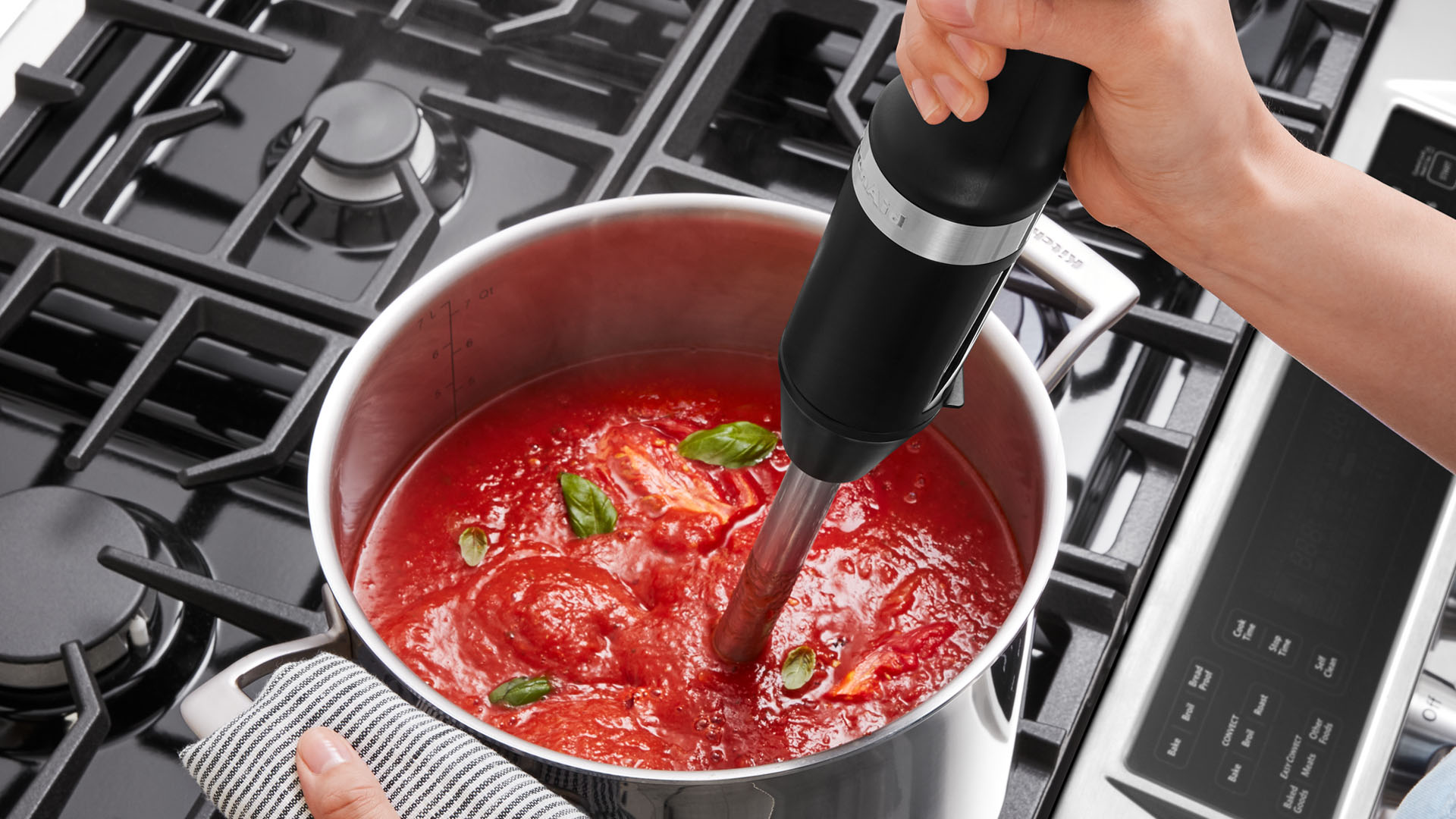 The Hand Blender lets you blend 25 bowls of soup on a full charge – enough to feed your extended family and then some. The variable speed trigger switch gives you flexibility and control, and the four-point stainless steel blade design ensures that you get a perfect blend every time.
With the power to chop, mix and blend in the palm of your hand, it's time to indulge your cooking creativity – and make food anywhere you want. 
KitchenAid's Cordless Collection is available at Tangs and KitchenAid official online stores on Lazada and Shopee.