A luscious head of hair starts with a healthy scalp
An expert from Papilla Haircare shares more about its science-based approach to scalp care.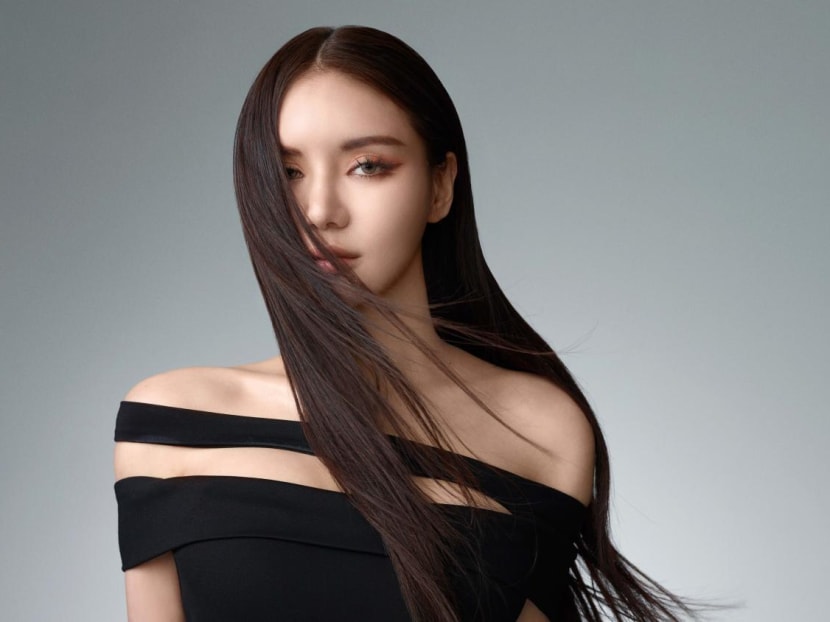 Taking care of your crowning glory starts at the roots. Modern research has shown that one's scalp condition has a strong correlation to positive hair outcomes like hair growth and retention.
According to Mr Allan Tang, head of operations and education at Papilla Haircare, the scalp and face are cut from the same cloth – or skin, in this case. "People are more conscious about facial care because we see our faces every day," he said. "But we shouldn't neglect the scalp just because it's hidden under a blanket of hair."
Daily hair washing is the first step to keeping one's scalp healthy, shared Mr Tang. "Ingredients in certain hairstyling products – such as sulphates and silicones – are known to clog one's hair follicles," he warned. 
Expert care could be needed if daily washing doesn't do a thorough enough job. Mr Tang recounted an experience with a client whose profession required the heavy use of hairstyling products. When she visited Papilla Haircare, a scalp scan revealed hair follicles that were clogged by scalp build-up, which contributed to her hair loss woes. She was recommended the brand's proprietary scalpelectroporation (S.E.P) Activator treatment, developed by dermatologists in South Korea.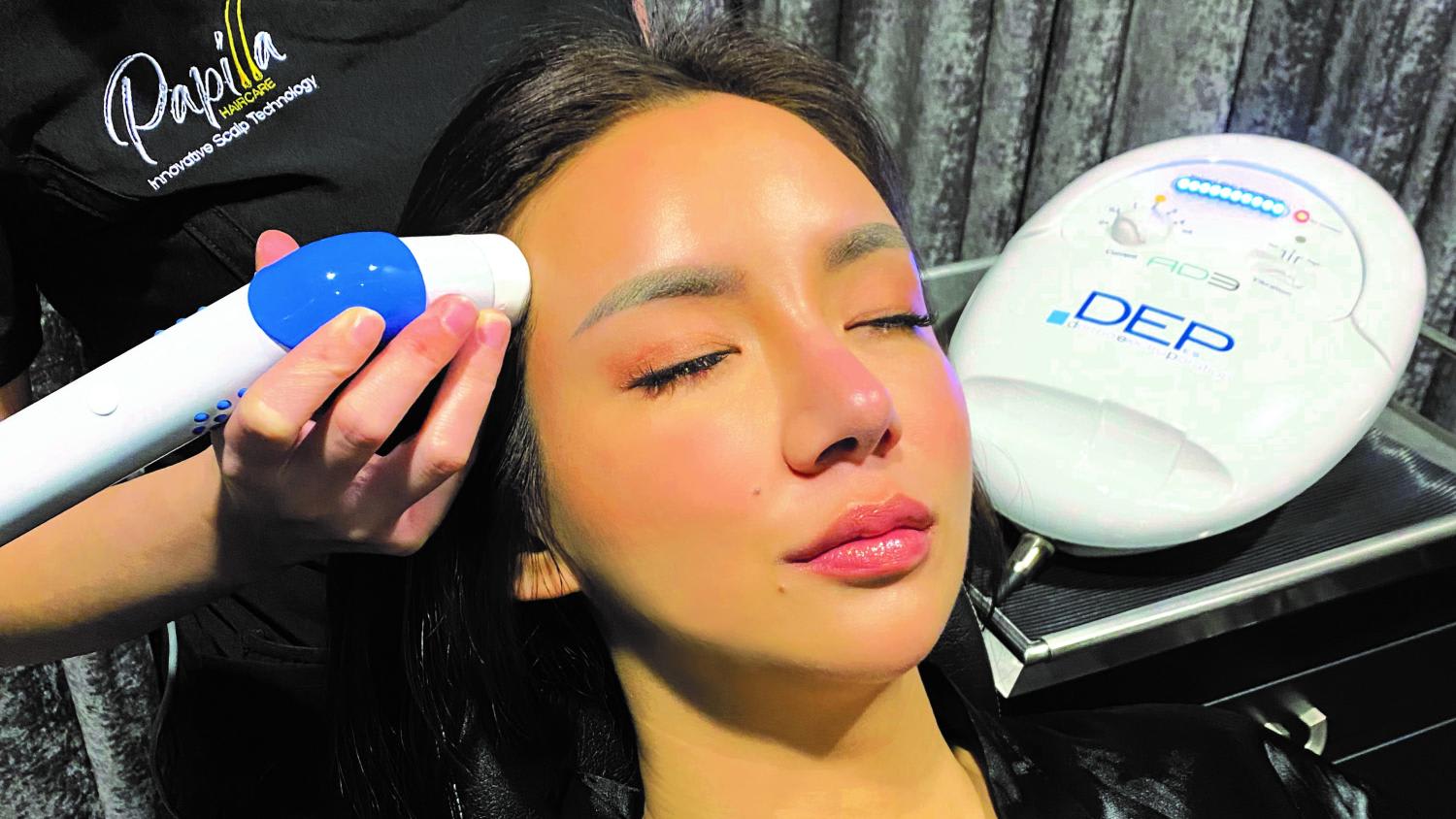 Following a multi-step cleansing routine, the signature treatment leverages an FDA-approved delivery system to help the stem cell solution applied – aimed at stimulating hair growth – penetrate the deepest layer of one's scalp, which is "up to 17 times more effective than topical application", said Mr Tang.
He added that the S.E.P Activator treatment also helped a fitness instructor whose frequent perspiration affected his scalp health. "The customer observed results within one and a half months, with the growth of baby hair," said Mr Tang. "While results vary from person to person, hair growth and thickening is usually noticeable by the third month."
HAIR AND SCALP TLC, AT HOME
Taking a science-backed approach, Papilla Haircare offers a product range formulated by a team of doctors and scientists in South Korea that targets issues such as hair loss, greying hair and damaged tresses.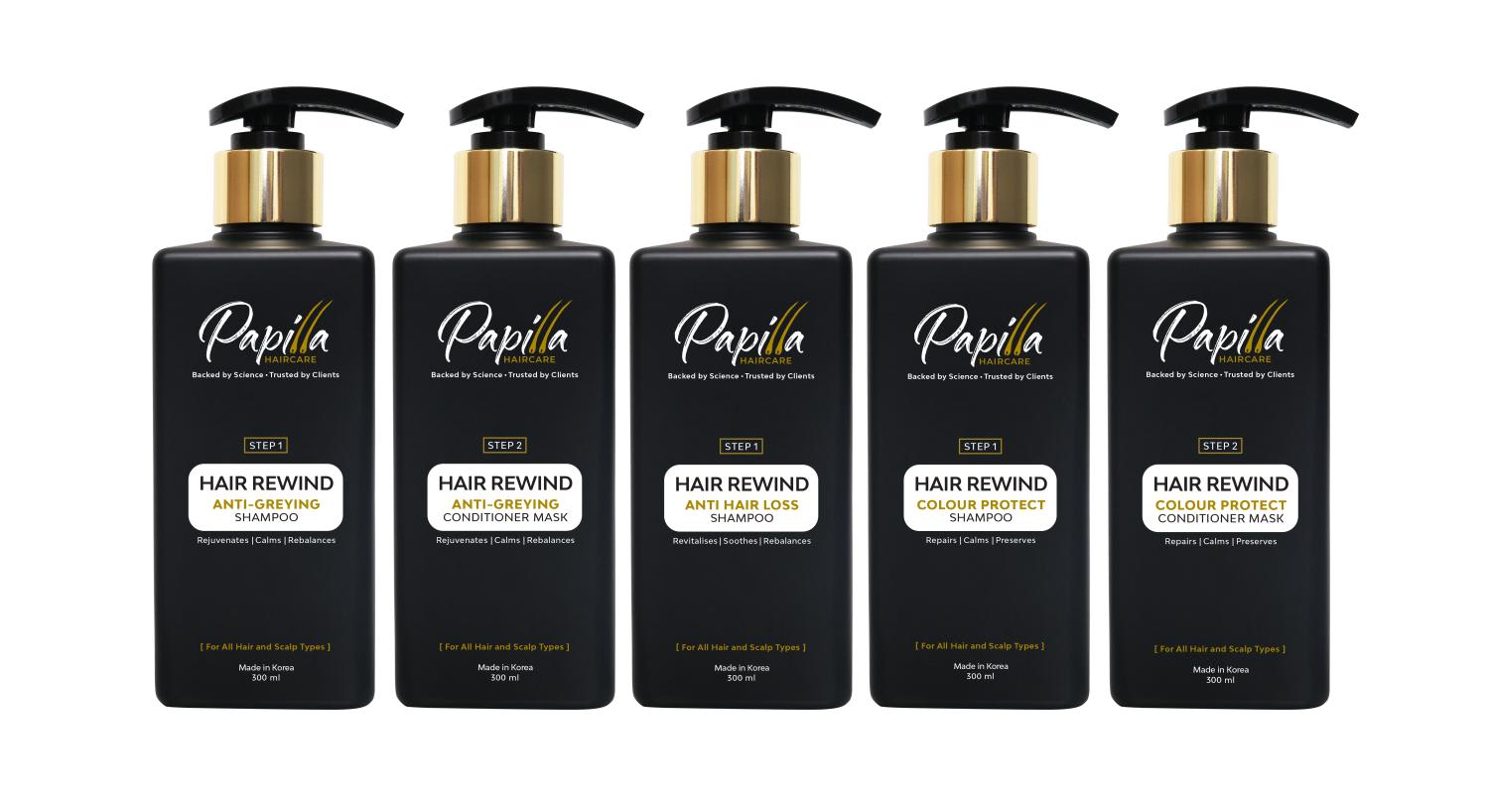 According to Mr Tang, the core ingredient in the shampoos and conditioner masks from the brand's Hair Rewind series is Phyto-Revive Complex, "a proprietary blend of callus extracts that reactivates and prolongs the anagen (growing) phase of hair follicles". Said Mr Tang: "It helps to reduce hair fall and increase hair density, as well as increase the number and size of hair follicles to kickstart hair growth."
Mr Tang highlighted that exfoliation is another crucial step in one's haircare regimen. The Bio-Enzyme Exfoliating Scalp Mask can be used once a week to give the scalp a more thorough cleanse, he said. The formulation harnesses gentle protease enzyme action to break down dead skin cells, dirt and grime. Additionally, it contains anti-microbial peptides and botanical stem cell extracts, which aim to eliminate pathogenic microorganisms and boost cellular regeneration. 
For a post-wash boost, Mr Tang recommended the Hair Regeneration Tonic. Fortified with botanical stem cells and PDRN (polydeoxyribonucleotide), which is also known colloquially as 'salmon DNA', the product seeks to combat hair loss by stimulating cellular rejuvenation. The tonic also contains lactobacillus, which helps to keep the pH of scalp microbiome balanced, he said. 
GOOD HABITS GO A LONG WAY
In addition to professional treatment and specialised hair care, a balanced diet is key to keeping one's scalp in tip-top condition, shared Mr Tang.
"Ensure that you consume sufficient protein, vitamins and essential fatty acids. Skin and health supplements that are rich in such nutrients can help improve scalp and hair health," said Mr Tang. 
He added that it is essential to protect one's scalp and tresses from the harmful effects of UV rays. "Besides using UV protection mists, one can wear a cap with a UPF (ultraviolet protection factor) rating."
At the end of the day, it is important to take proactive steps to avoid getting bogged down by hairy situations. "Scalp-related hair loss afflicts both genders and can strike at any age," said Mr Tang. "If it becomes a source of distress, seek the help of experts before the condition gets more serious." 
Learn more about how Papilla Haircare can help you achieve your scalp and hair goals.