Luxuriate in a fantasy Christmas with festive cheer, and moments with those you hold dear
Tis' the season to be jolly at Raffles City with specially curated holiday treats. Brought to you by Raffles City Singapore.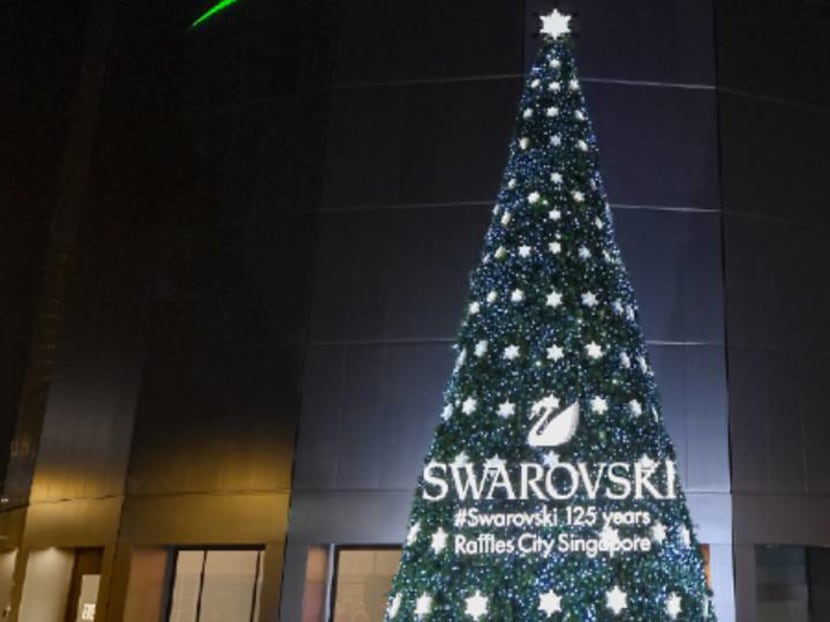 In a year characterised by change, businesses and people have had to make pivots and adapt to ever-evolving scenarios. As 2020 comes to a close, it's time to catch our breaths and align ourselves with the optimism and lightheartedness of year-end festivities – in celebration of how far we've all come, amid loved ones and friends.
Even with current restrictions on group sizes, there's no stopping how exuberant celebrations in small groups can be. It's all about picking the right setting, the right holiday-themed wear, and the partaking of traditional year-end treats to put one in a festive mood. If anything, these gatherings can be made all the more special as we re-connect on deeper levels.
This Christmas, Raffles City Singapore captures the yuletide feels of such meetings with its offering of decked-up spaces and seasonal fare. Shoppers and diners can look forward to upsized dining deals and festive gifting ideas all the way till the end of the year.
COMING TOGETHER IN THE HEART OF THE CITY
For friends and relatives who live in different parts of Singapore, there's something to be said about meeting in a central location that's easy to access. And Raffles City, ensconced amid the civic district's attractions, parks and museums, is as central as it gets.
As you approach the mall, feast your eyes on its iconic Christmas tree, with its sparkling display courtesy of Austrian jeweller Swarovski. A glittering sight to behold, the bedazzled fir beckons your party (of five) to celebrate within.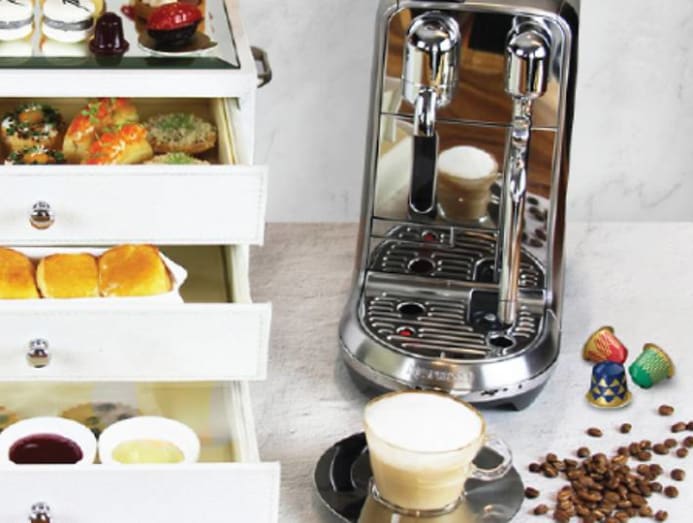 Revel in the seasonal buzz and afternoon treats at Anti:dote. Inspired by Nespresso's new limited-edition coffee flavours, the stylish outlet has come up with enticing desserts such as the Nespresso Mascarpone Choux and Hazelnut Vanilla Caramel Praline Bar, perfect to pair with a latte or Espresso Martini, over a tete-a-tete with a treasured confidant on a cosy afternoon. If the Nespresso holiday selection piques your taste buds, visit the Raffles City Nespresso Boutique to pick up some capsules, or browse its range of coffee machines. For a limited time, the boutique is including a complimentary set of Nespresso PURE Cappuccino cups and saucers with any coffee machine purchase, exclusively for Anti:dote diners.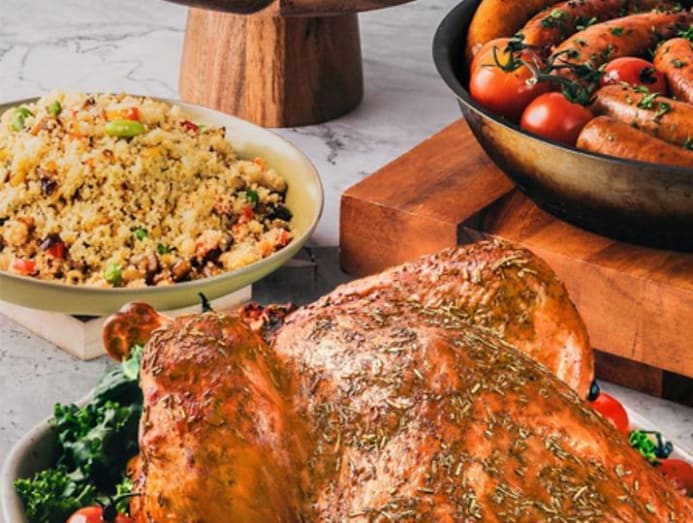 Cedele's festive platters are chock-a-block with culinary goodness that range from Rosemary and Butter-roasted Turkey to Winter Truffle Mash Potato. As with all Cedele offerings, they are great options for diners seeking a healthier option as food is prepared with organic unrefined sugar and no trans fat. There's plenty of baked goodness to bring home too, such as the Jamaican Meyer's Dark Rum and Raisin Tiramisu, Christmas Brioche Wreath and Christmas Panettone.
DELECTABLE YEAR-END TREATS
The year-end magic has been weaved by the following brands into their extensive Christmas food fare and gift ideas to suit a range of tastes and budgets.
If you're looking for something new to try, there's Tarte by Cheryl Koh. Led by the award-winning pastry chef, dessert aficionados can look forward to daily-baked confectioneries to bring to any party – the signature Dark Chocolate Tart and Strawberry Tart are sure to delight. Save room for the Gapyeong Korean Pine Nut Paris Brest, an opening special at the joint.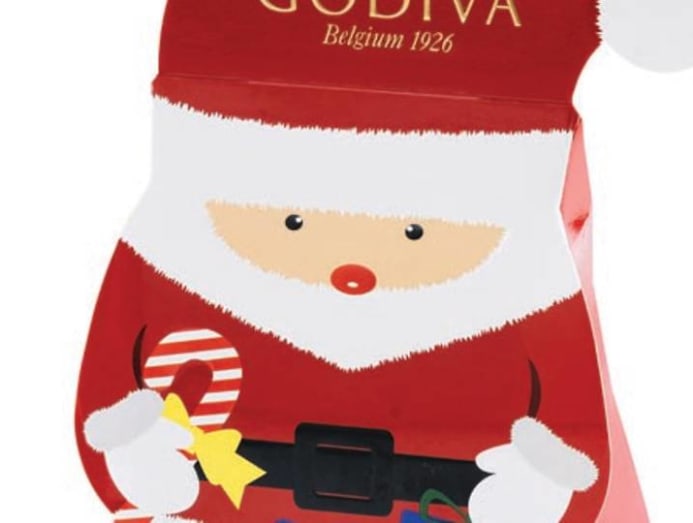 One can't go wrong bringing chocolate treats to a Secret Santa exchange or potluck meal. For that, shoppers can look to Godiva and Awfully Chocolate for some inspiration.
Carousels, teddy bears, rocking horses and a snow-globe advent calendar – that's what a Godiva holiday is made of. Exquisite packaging and seasonally-inspired chocolates from the renowned chocolatier make sumptuous gifts and an impressive statement. Closer to home, Awfully Chocolate's offerings are always a crowd favourite. From the molten lava cake-inspired Baked Chocolate Melt to the cherry-filled dark chocolate ganache of the Chocolate Roulade, these creations epitomise pure chocolate bliss. For some extra flair, pick up a hamper topped with floral accents comprising an aromatic bouquet of cinnamon, pampas flowers, eucalyptus, rosemary and thyme.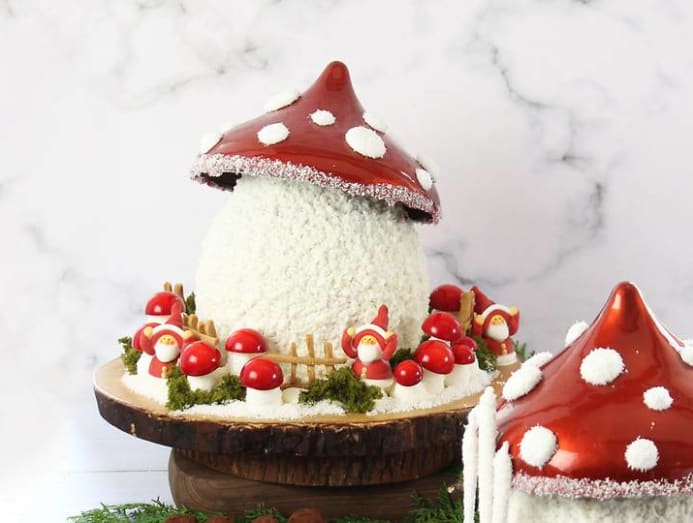 For a good dose of Fairmont festiveness, look no further than Cafe Noel. Its collection of classic yuletide treats includes the Family Christmas Bundle, comprising a spread of Juniper Maple Glazed Ham, Villi's Beef Pie, Sticky Toffee Pudding and more. Up the ante with the Decadent Christmas Bundle, with highlights such as the Slow Roasted Tom Turkey With Truffle & Chestnut Stuffing and the Roasted Angus Beef Tomahawk, consummate companions to any year-end gathering.
If being a hands-on host or hostess is your thing, you'll find all you need for that perfect party at Market Place. Customise your holiday platter with the extensive selection from its festive catalogue. Be it a platter of Pacific oysters, a Butterball Roasted Turkey or a gourmet cheese selection, you'll find starters, mains and desserts that will add depth and flavour to your dining spread.
A SPARKLING GOOD TIME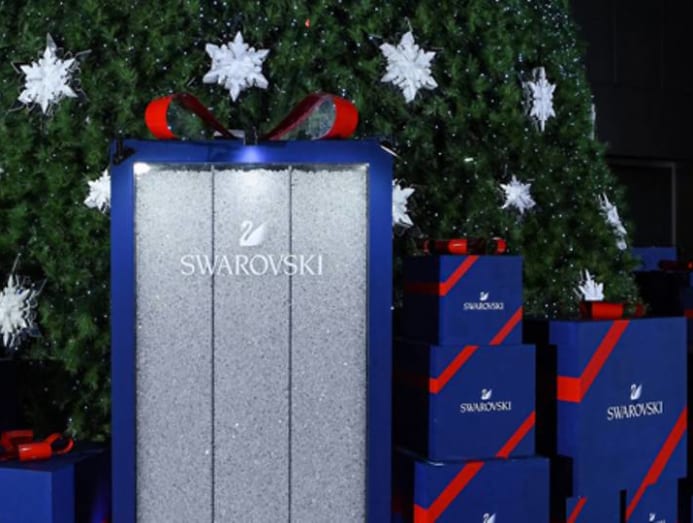 Like the glittering star atop the tree, shopping at Raffles City always comes with an extra bit of shine.
From now till Dec 27, every spend of S$150 and above entitles you to a specially designed gift box.
Come Black Friday weekend (Nov 27 to Nov 30), American Express cardholders stand to receive up to S$150 cashback in CapitaVouchers with qualifying spends, and a chance to take home a Swarovski Crystalline Ballpoint Pen for the first 300 shoppers.
If you've had your eye on an item in the mall for the longest time and would like Santa to bring it to you this Christmas, here's your chance. From now till Dec 13, share your dream gift (worth up to S$500) on Instagram using an exclusive Christmas Fantasy Instagram filter from Raffles City, include the hashtag #grantmywishRC and tag @rafflescitysg. You may just be one of the five lucky recipients to have your wish come true this festive season.
So celebrate big, charge right, and find yourself rewarded by the spirit of Christmas magic at Raffles City.