Made with Passion: Home is where the art lives for these designers
Local furniture labels SCENE SHANG and Folks Furniture create Asian-influenced home furnishings that build on tradition.
Brought to you by Singapore Brand Office.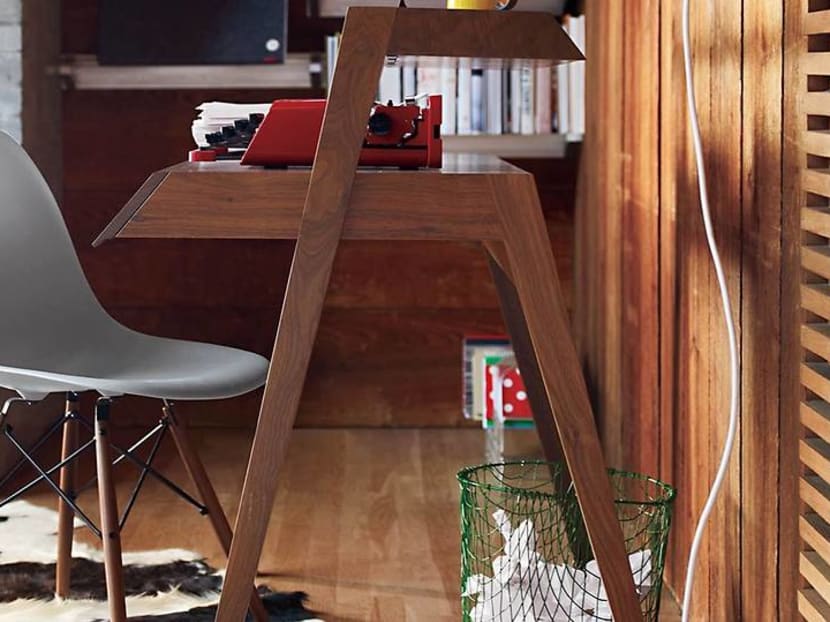 When working from home became the norm last year, more Singaporeans looked to redecorate their new "offices". Rather than turn to mass-market furniture stores, many sought home-grown brands that understood their lifestyles and cultural backgrounds.
While local furniture labels SCENE SHANG and Folks Furniture take different approaches to design, both are driven by an identical passion: To combine Singapore's rich traditions with cutting-edge sensibilities, creating truly Asian-inspired furniture that takes pride in customers' homes.
OLD AND NEW IN HARMONY
Within Singapore's design scene, SCENE SHANG is known for its modern take on Chinese-style art deco furniture and homeware. Pre-COVID-19, its physical stores at Beach Road and Raffles Hotel were beautifully staged showrooms for its furniture.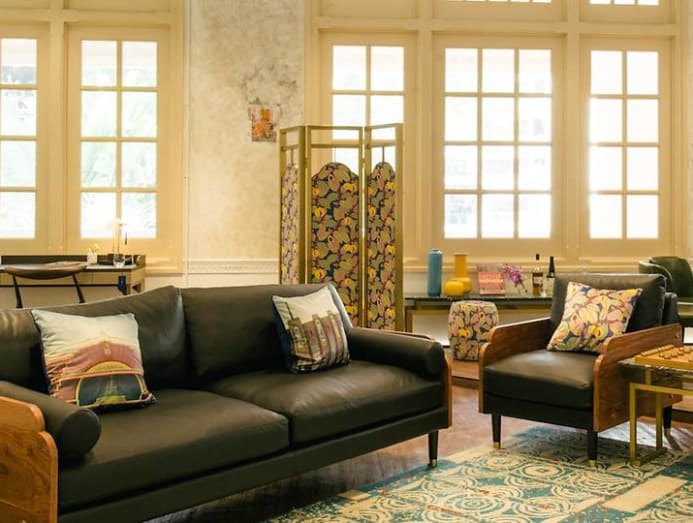 During last year's circuit breaker, both stores were closed, affecting sales. Co-founders Pamela Ting and Jessica Wong relied on SCENE SHANG's online store and social media in order to sustain the brand. "We sold quite a significant number of furniture pieces through Instagram stories," shared Ms Wong. "We've also directed a lot more effort in digital marketing, creating more content such as styling tips and videos for our customers to experience our designs digitally."
The pair observed that customers were now more willing to purchase furniture and homeware online, aided by the brand's focus on digital content. They also saw greater demand from customers wanting to create more comfortable work-from-home environments.
SCENE SHANG, which has won several international awards, had to put its expansion plans in China and Europe on hold. However, the brand is still looking to engage in partnerships and collaborations with international designers, retailers and partners.
One of these collaborations was with a rattan maker in Indonesia, and this resulted in the sustainable, eco-friendly Cane Collection, launched last year.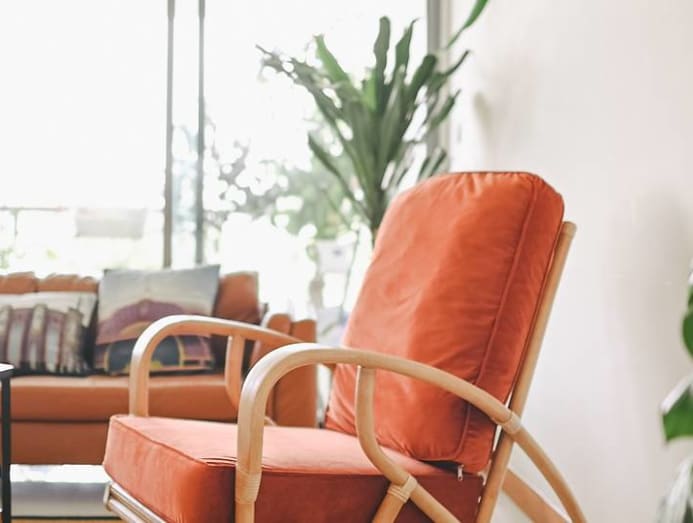 One of its bestsellers was THE MAVERICK Cane Chair, the cane variant of the original version that was made with wood, steel and leather. Innovative techniques allowed THE MAVERICK Cane Chair to sport unique features, such as armrests made from rattan core joined together to resemble wood.
"This results in a lot less material wastage," explained Ms Wong. "Instead of traditional rattan skin bindings, we've also used leather to add a more contemporary touch. The fact that the chair is made from sustainable materials from our Southeast Asian region with an attractive price point makes this piece very special to us."
Ms Wong added that SCENE SHANG started out from the desire to look at Singaporean culture through a new design lens. "This is what keeps us going – not merely being satisfied with being nostalgic about Singaporean tradition and culture, but also innovating and creating new ways of appreciating it. In fact, the Chinese characters for SCENE SHANG translate directly to 'new appreciation'."
A COOL NEW APPROACH TO CLASSIC WOOD
Folks Furniture founder and designer, Mr Nathan Yong, wisely used the first few months of the COVID-19 pandemic – when furniture trade shows went silent – to consolidate the sales data of past collections, preparing for a new launch later in the year. Still, he was surprised when sales didn't go down much during the circuit breaker.
"I think because most people were working from home, they might have realised that they needed to update or upgrade their home furniture and furnishings," said Mr Yong. "I saw an increase in the sales of my work-tables. We've increased our production for work-tables and tables to meet the demand."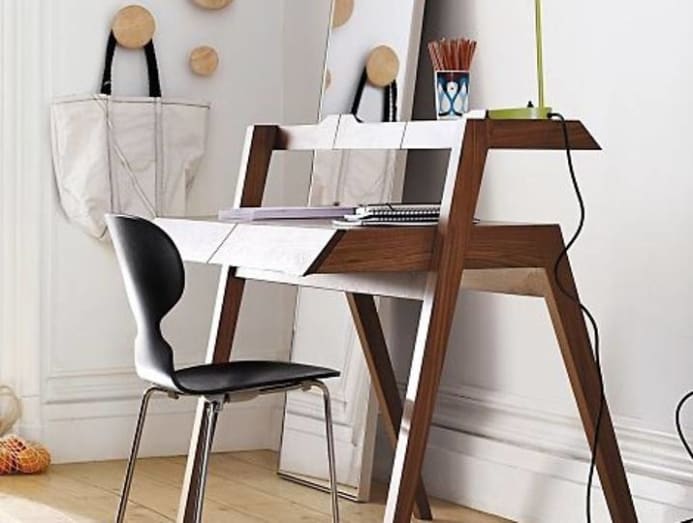 He added: "In times like these, people go for the familiar and safe option, and Folks Furniture is built on long-trusted values like great craftsmanship, good quality standards and functional pieces that help with daily life."
His quietly confident designs feature clean lines and organic shapes, highlighting the natural beauty of the wood without appearing heavy or dated. Mr Yong is especially proud of the ANTE shelf from his upcoming collection, FOLKS 3.0, which uses grid-textured glass alongside wood.
He shared: "At the end of the day, we can still appreciate the production quality of solid wood without using too much of it. The end result looks elegant and clean, especially for a display or bookshelf."
Dedication to quality is part of his sustainable ethos. In Mr Yong's opinion, furniture should be made to last: "We intend to promote buying fewer, but better products, so that we live in a society with better values rather than a use-and-throw waste culture that has been so prevalent for the last 20 years or so. What keeps me going is the belief that we are what we consume, and that we can be shaped by the things we consume. By creating good value, I hope that people can be appreciative of what life has given us."
Like Ms Wong, Mr Yong is fascinated by the contrasts within Singapore, and finds them inspirational.
Said Mr Yong: "Singaporeans are predominantly cultural conservatives, yet our economy is dynamic and connected to the rest of the world. Therein lies the paradox – a dual identity between old and new, tradition and technology, soft and hard. They can be seen as conflicting, but I think that conflict is where the sweet spot is. Companies that can see, understand and use it are those that I identify as Singapore brands."
LITTLE RED DOT PRIDE
It's now much easier to support local brands than ever before. Both SCENE SHANG and Folks Furniture are part of the new Made with Passion initiative that looks to promote consumer awareness and support for home-grown brands.
Launched in November last year in a collaboration between the Singapore Brand Office and the Singapore Tourism Board, the Made with Passion initiative is also supported by Enterprise Singapore. On top of raising consumer awareness and appreciation, the initiative hopes to encourage other brand owners and Singaporeans to pursue their own dreams to turn their passions into a reality for a better Singapore.
The brands are categorised under four industries: Fashion and accessories, packaged food and beverage, beauty and wellness, as well as homeware and decor, where SCENE SHANG and Folks Furniture sit. You can now also support some of your favourite local brands by visiting the curated online store on Shopee.