Made with Passion: Preserving the flavours of the past, for future generations to enjoy
Homegrown bakery chains Bengawan Solo and Old Seng Choong are serving up sweet treats with a side of nostalgia and a modern twist.
Brought to you by Singapore Brand Office.
Throughout Singapore, the buttery sweet aroma emanating from bakeries has lured many a customer into buying cookies, cakes or nyonya kueh as an indulgent tea-time treat. But when the COVID-19 pandemic struck, walk-in customer traffic took a hit while restrictions on international travel meant that tourists were no longer snapping up edible Singaporean souvenirs.
Despite the challenges, bakery chains Bengawan Solo and Old Seng Choong kept their passion for Singaporean baked goods and kueh going strong. To help local residents rediscover beloved traditional flavours, they continued using premium ingredients and brainstormed creative recipes and packaging to keep things fresh for the Instagram crowd.
HANDMADE FOR THE BEST IN TASTE, TEXTURE, FRESHNESS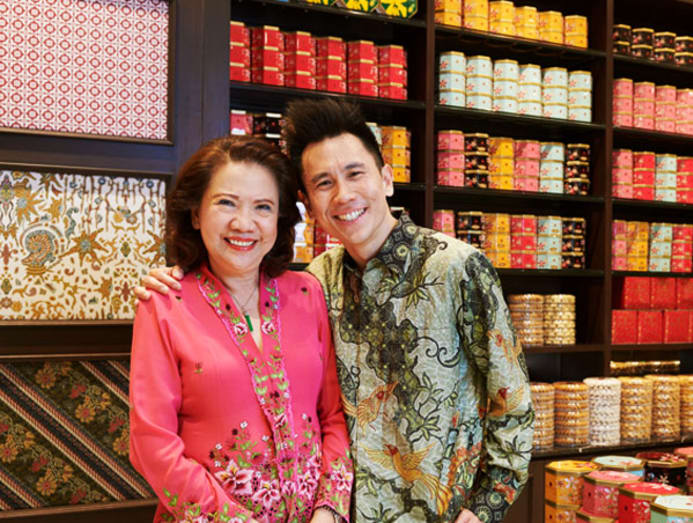 Household name Bengawan Solo is a familiar presence in malls all over the island, and customers often drop by their outlets to pick from the colourful array of nyonya kueh and traditional cakes. Popular choices include the pandan chiffon cake, lapis sagu – also known as the kueh with rainbow layers – and ondeh ondeh, green-hued rice flour balls with a sweet gula melaka filling.
"We have always used only the freshest and most premium natural ingredients," said Bengawan Solo's founder Anastasia Liew. "We use coconut milk squeezed from fresh coconuts in our central kitchen right before use, and fresh pandan juice made with whole pandan leaves."
She added that the jam for Bengawan Solo's signature pineapple tarts is made in-house with fresh honey pineapples, while each layer of its rich kueh lapis is handmade with the chain's own spice blend.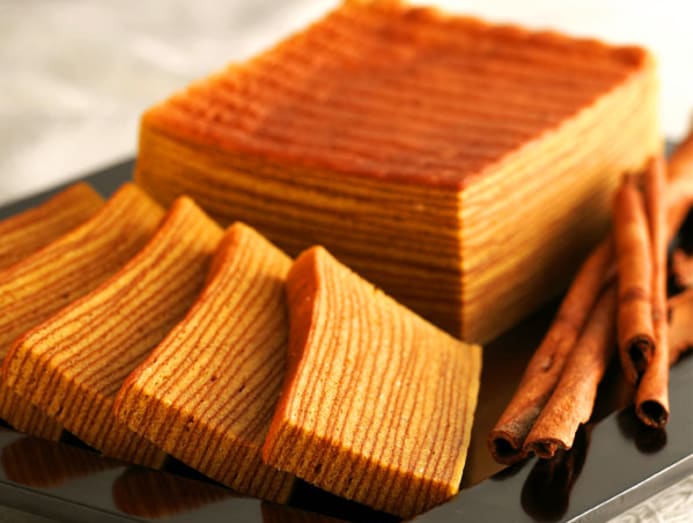 Said Mrs Liew: "Even though we have stores islandwide, most of our kueh and cakes are still handmade in small batches to ensure the best quality in taste, texture and freshness."
Having a large physical presence, however, also meant that Bengawan Solo suffered a drastic drop in customer traffic at the start of the COVID-19 pandemic.
In response, Bengawan Solo made more of its products available online and came up with new recipes to tempt novelty-seeking foodies, hopping on the chiffon cake trend with gula melaka, mango and pulut hitam flavours. While business at the airport and Central Business District outlets remains affected, outlets in suburban malls eventually saw an increase in sales, presumably as more people worked from home.
Mrs Liew hopes that as vaccines are rolled out, air travel will resume in the near future, bringing tourists who crave a taste of Singaporean desserts. In the meantime, she is keeping the flame of the Bengawan Solo legacy alight with her continuing commitment to quality and taste.
Said Mrs Liew: "What keeps us going? When customers tell us how much they enjoy our products, when they thank us for giving them something they are happy to give as gifts – something that's uniquely and authentically local."
JOURNEY TO THE EAST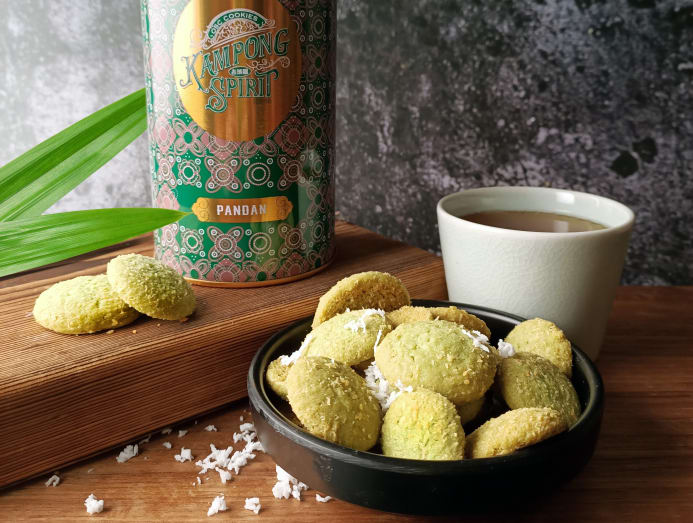 French-trained pastry chef Daniel Tay founded Old Seng Choong (OSC) after noticing that many of the food products meant for tourists to take home were sauces, which had to be cooked. He wanted to find a hassle-free way to promote delicious local cuisine to tourists.
"I came up with cookies that have local tastes like laksa and bak kut teh, so tourists can bring them back home to give friends and relatives," said Mr Tay.
OSC's Asian-influenced bakes enjoyed a roaring business until the advent of COVID-19 coincided with the opening of its third outlet at Changi Airport, which was open for only 10 days before shutting down.
The indefatigable Mr Tay turned to Facebook Live to sell his goods, thinking that it would at least bring in a small amount of cash. The natural showman was a big hit, and he drew in more and more viewers every week, much to his surprise. In addition to making enough sales to keep his OSC outlets going, his Facebook Live events have also connected OSC with other businesses for corporate gifting opportunities.
Part of Mr Tay's appeal comes from his genuine passion for rediscovering heritage businesses and goods. During Chinese New Year, OSC started to sell pen cai, a traditional dish crammed full of premium ingredients like sea cucumber and abalone.
Instead of outsourcing the making of the pen cai, Mr Tay hunted around until he discovered an old-school ingredient supplier in Serangoon.
"The owner is 84 years old and the shop only sells sea cucumber and other smaller things," he said. "Her daughter-in-law taught us how to soak the sea cucumber. As a 50-year-old, I want to continue working on traditional recipes and conserving their value."
Mr Tay's willingness to go the extra mile extends to all of OSC's products, such as his personal favourite, the yuzu pineapple tarts created just for Chinese New Year.  
"Whenever my staff were packing the pineapple tarts, I would sneak into the room and take one," he confessed. "When you eat our tarts, the layering of flavours is very important. You have the pastry, our house-made pineapple jam, and a surprise – the yuzu! We buy real yuzu zest and we don't use colourings or fake flavourings, only 100 per cent butter and Japanese flour. It's not cheap, but when you do it correctly, it's worth it."
The recent resurgence of interest in traditional delicacies like pandan chiffon cakes and bak kwa has delighted Mr Tay. "We are always looking to the West for inspiration, but slowly we are seeking more Asian flavours. I hope we can create more products in the future that are Singaporean and Southeast Asian in taste, and then it's our turn to start influencing the West!"
MADE WITH PASSION
Forty-eight local brands including Bengawan Solo and Old Seng Choong are part of Made With Passion, a national initiative to recognise good homegrown lifestyle brands. It's now easier than ever to support local as these brands showcase the Made With Passion label on their packaging.
Launched in November last year in a collaboration between the Singapore Brand Office and the Singapore Tourism Board, Made with Passion is also supported by Enterprise Singapore. On top of raising consumer awareness and appreciation for local lifestyle brands, the initiative hopes to encourage other brand owners and Singaporeans to pursue their own dreams.
Discover even more of Singapore's local lifestyle brands and be inspired by their stories at visitsingapore.com/madewithpassion or on Facebook and Instagram @madewithpassionsg.