Melding sleek coupe style with an exciting sports sedan
With its blend of provocative good looks, impressively agile drive and sleek, coupe-like silhouette, the new Lexus IS proves that you can have it all. Brought to you by Lexus.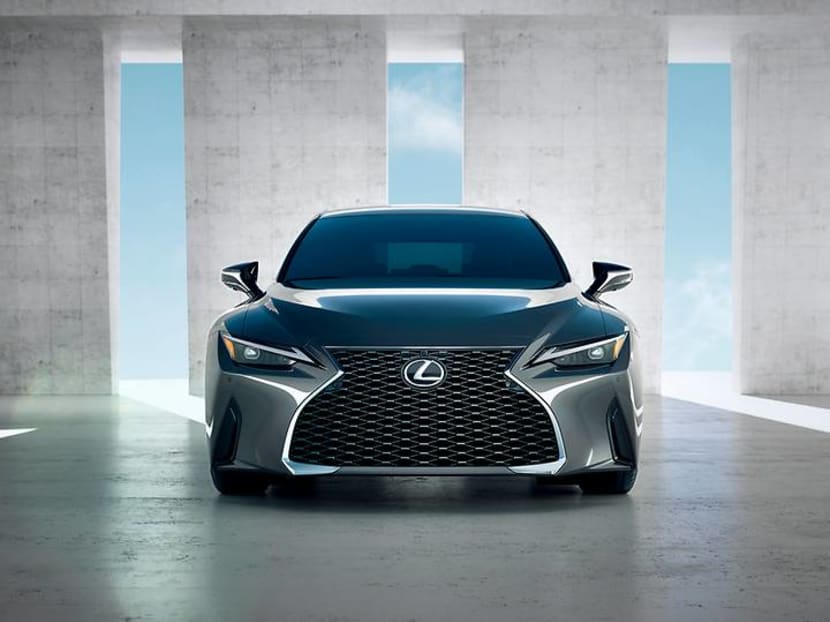 It used to be that you could either buy a practical car or a stylish car, but not both. With breathtaking looks and purposeful practicality, cars like the new Lexus IS have dramatically moved the needle, and proven that this rule of thumb no longer holds true.
With its refined build quality and superb handling, the new IS has been engineered to meet the increasingly sophisticated demands of a discerning new generation of luxury customers.
ATHLETIC AND AGILE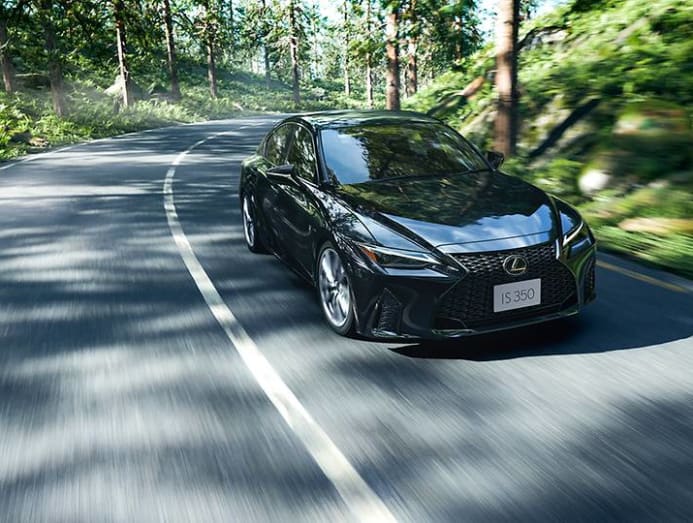 Lexus' new Shimoyama high performance test track – modelled after the famed Nurburgring race track – is where the new IS' driving dynamics were honed, with a team of highly trained master drivers – known as Takumi – working tirelessly to imbue the car with precise steering, superb handling and exceptional ride comfort.
The result? The new Lexus Driving Signature, which creates a greater connection between driver and vehicle for the ultimate driver enjoyment
The Lexus Driving Signature is all about linearity and the ability to seamlessly translate its driver's intentions into precise reality, contributing to an engaging driving experience. From deceleration to steering through a corner and acceleration, the key is to ensure a comfortable yet engaging experience that respects the driver's inputs and intentions.
To further emphasise the Lexus IS' status as a driving enthusiast's machine, Lexus developed a stiffer chassis yet reduced the car's weight by revising the suspension layout and implementing swing-valve shock absorbers to ensure excellent responsiveness and consistent ride performance.
SLEEK AND SPORTY
The new Lexus IS certainly looks the part, too. It features a coupe-like, tapered silhouette to match its dynamic handling. This sleek styling not only turns heads, it also results in a lower centre of gravity that further enhances the Lexus IS' handling prowess.
The aggressive styling is emphasised through details such as the sharp-looking slender headlamps, muscular fenders, straight-line rear combination lamps with an "L" motif, and three-dimensional bumper garnishes. The standard 18-inch rims fully accentuate the provocatively wide and low stance, and 19-inch wheels are also available in the IS 350 F-Sport and IS Hybrid variants.
The iconic Spindle Grille features a three-dimensional, polyhedral structure that originates from the foremost tip of the grille to enhance the car's presence. Chrome plating has been used on the outlines of the grille, playing up the eye-catching shape of the spindle grille.
Two new exterior colours were developed: Sonic Iridium and Sonic Chrome. The former is a brilliant silver inspired by the rare metal iridium, and has a beautiful metallic texture. Sonic Chrome, on the other hand, has an elegantly dark chrome-like glossy metallic shine.
COMFORTABLE AND COSSETING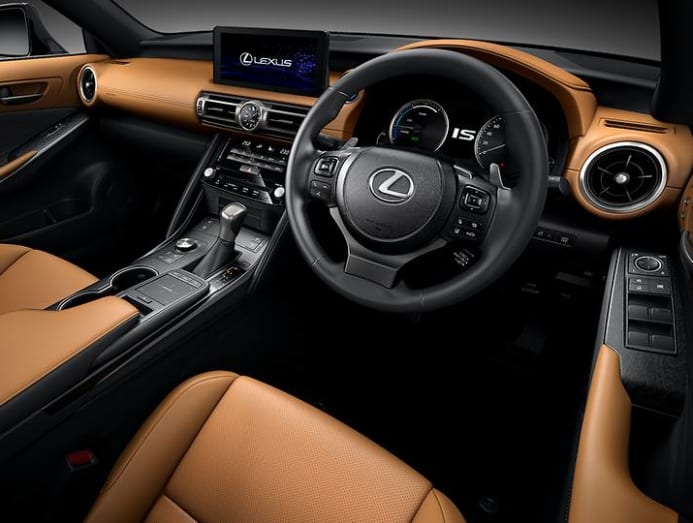 Lexus cars are renowned for their extraordinary comfort, and the new IS stays true to this tradition. The interior of the IS has always been designed to offer its occupants comfort, functionality and style, and the one in the new IS has been updated to further refine the experience in a sporty, tailored cabin.
The spacious, driver-focused cockpit features a lowered ergonomic eight-way powered driver's seat for maximum comfort. Meanwhile, the IS' new 10.3-inch touchscreen infotainment display is now compatible with Apple CarPlay and Android Auto – allowing greater connectivity during your drive.
Additional touches reflect Lexus' famed concept of Omotenashi – the Japanese spirit of hospitality. For example, an electrostatic switch has been adopted for the air conditioner's temperature control that allows for temperature adjustments in increments of 0.5°C. The touch capacitive temperature controls offer improved feel, creating a simpler, more enjoyable driving experience.
The new IS also demonstrates the manufacturer's commitment to safety by being the first Lexus equipped with an enhanced Lexus Safety System+, an integrated suite of class-leading standard active safety equipment.
It has been designed to help improve safety and situational awareness in a variety of scenarios, from providing cyclist and pedestrian alerts, enhancing illumination while reducing glare for oncoming vehicles, to keeping the car centred in its lane while maintaining a preset speed and following distance from the vehicle ahead.
Other Lexus Safety System+ enhancements include Emergency Steering Assist which provides steering assistance if it detects the driver is trying to avoid a possible collision – while keeping the vehicle in its lane. Intersection Turning Assist offers improved recognition of on-coming vehicles and pedestrians when turning, while detecting vehicles and pedestrians ahead.
More than just a head-turner, the new Lexus IS combines luxurious comfort, engaging handling and state-of-the-art safety technologies, for a truly exhilarating and engaging driving experience.
Experience the new Lexus IS at the Lexus Boutique at 33 Leng Kee Road, or book an appointment today.