This multi-benefit essence that's backed by science may be the answer to brighter, clearer skin
Developed specially for Asian skin by Lancôme's team of experts, Clarifique Dual Essence is a gentle formula that aims to tighten pores and hydrate the skin. Brought to you by Lancôme.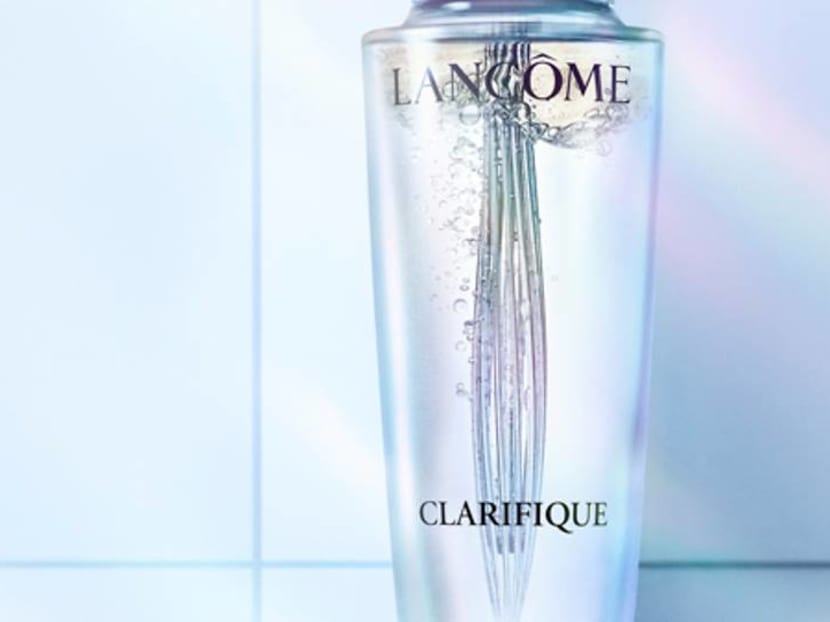 With work-from-home being the default arrangement even in Phase 3, putting your best face forward has taken on a whole new meaning.
The reason? You have to look good in the countless video meetings, where every pore and line can come under greater scrutiny. To keep your skin looking dewy, healthy and youthful, a good skincare routine is vital.  
WHAT IS AN ESSENCE?
One of the easiest and most time-saving ways to level up your beauty regime is to add an essence to it.
But what is an essence exactly? Contrary to popular belief, it is not a serum, and you shouldn't skip an essence just because you use a serum every day.
Another common misconception – an essence is a toner. The latter generally has more astringent properties, which means a toner cleanses skin by swiping off sebum and helping to tighten pores. However, the wrong toner can be harsh on sensitive or dry skin.
An essence preps and hydrates skin, enabling it to absorb other skincare products more effectively. For this reason, an essence is used after cleansing and toning, and before serums and moisturisers. As an essence has to penetrate skin quickly, it usually comes in a more fluid formula.
A true workhorse essence can help reduce the appearance of pores, as well as even out and brighten skin tone, making the job easier for your other skincare products. The end game: You reach your skincare goals faster and enjoy greater return on your skincare investment.
THE WAY TO BRIGHTER, CLEARER SKIN
Testament to its namesake, in self-assessment tests carried out by 54 women, the ladies reported brighter, clearer skin with reduced appearance of pores after four weeks of using Clarifique Dual Essence. 
The multi-tasking essence also won the grand prize in @cosme The Best Cosmetics Awards 2020 (Mid Year New Products), having received the most favourable response from users on the beauty information website.
Organic French beech bud extract that has been harvested from beech trees – also known as the 'forever young tree'  – is the key ingredient powering Clarifique Dual Essence. The extract is obtained through a careful process of hand harvesting and freezing to obtain the maximum concentration of active molecules to promote skin rejuvenation.
Championing a multi-sensorial beauty experience, the pleasantly-scented Clarifique Dual Essence well-suited for use on Asian skin. The formula features an innovative dual essence, comprising 97-per-cent clear essence infused with French beech bud extract to encourage exfoliation from within, and 3-per-cent bi-phase essence with grapeseed oil to nourish and hydrate skin.
Skincare lovers will appreciate the close attention paid to how the product is packaged and dispensed. The unique, patented whisk has been designed to blend both phases together efficiently, thus generating thousands of micro bubbles that hydrate and comfort skin upon application.
One of the latest essences on the market, the clean beauty formula is free from harsh additives such as parabens, silicone and phenoxyethanol.

SKIN EXFOLIATION BACKED BY SCIENCE
The essence is the result of the French brand's 30 years of research on enzyme science. Lancôme's scientists have harnessed the power of enzymes that can help make skin clearer through four functions. One of these – desquamation – entails the elimination of dead skin cells packed with melanin, which causes skin to look dull and tired. The other three functions are related to hydration, cell renewal and melanin production. 
Clarifique Dual Essence has been formulated to promote epidermal enzyme activity and speed up the all-important skin renewal cycle.
Applied twice every day, the essence aims to make skin feel softer and more hydrated, without an oily after-feel.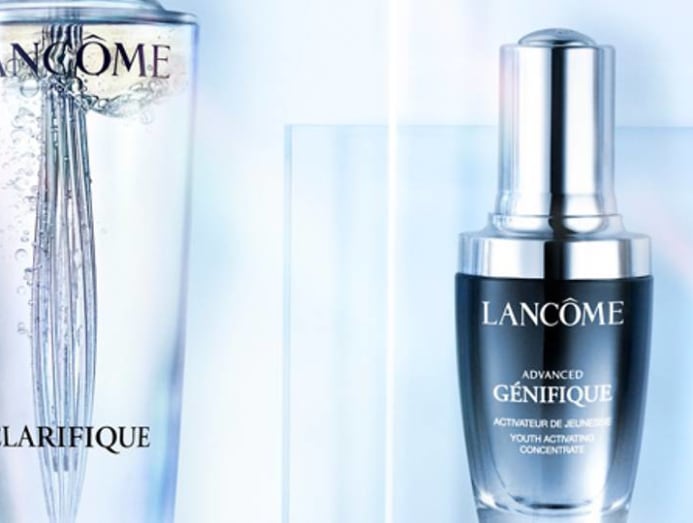 THE PERFECT PAIR
Clarifique Dual Essence can be used in tandem with Lancôme's bestselling anti-ageing serum Advanced Genifique. Formulated with pre- and probiotics, Advanced Genifique targets the signs of ageing by strengthening skin's microbiome for faster recovery against external factors such as exposure to UV rays and everyday pollutants. The power-packed serum is suitable for use by all skin types, even sensitive skin.
By pairing Clarifique Dual Essence with Advanced Genifique, users can potentially look forward to being Zoom-ready any time of the day, with skin that's brighter and clearer with minimised pores.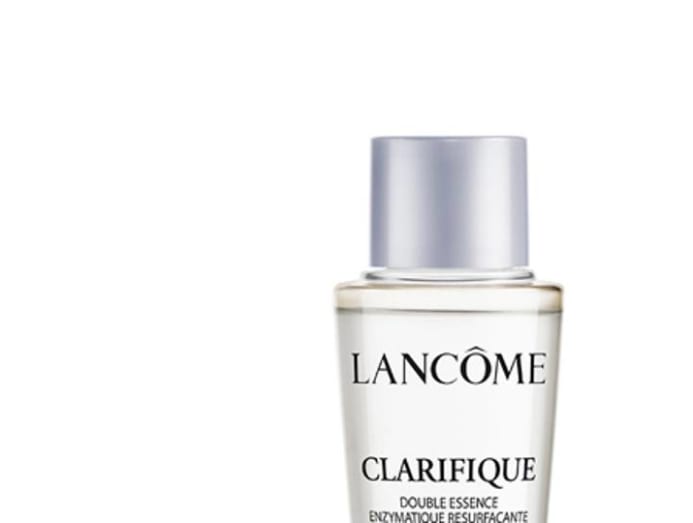 Start your day on a clear note with Clarifique. For brighter skin, sign up and receive a 10ml deluxe sample of Lancôme's Clarifique Dual Essence at Lancôme counters from today onwards, while stocks last.