New looks, great offers and sustainable shopping just in time for summer
Featuring a revamped layout, Takashimaya Department Store's Green Summer campaign joins the call for an eco-conscious world with new sustainable offerings on all six floors.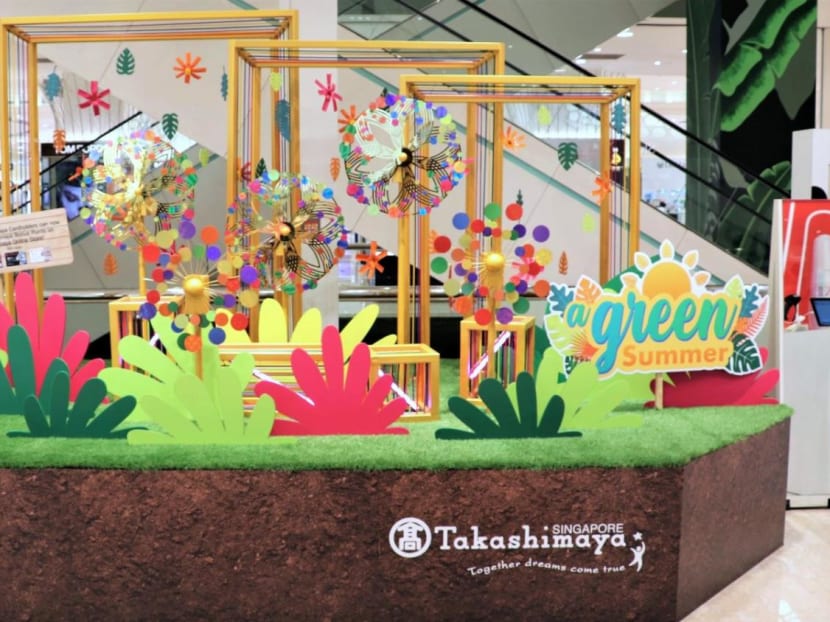 We know, it's always summer in balmy Singapore. But just because we don't enjoy changing seasons doesn't mean we can't celebrate the joys of the season. Takashimaya Department Store takes this to heart with gusto with its Green Summer seasonal campaign.
The retail giant uses a vibrant in-store palette with exotic floral decorations, but the green aspirations are more than just cosmetic. The campaign also joins the call for an eco-conscious world with new sustainable offerings on all six floors, along with refreshed departments for an inspiring browse.     
SUSTAIN OUR GREEN SUMMERS
Every effort counts when it comes to our environment, and Takashimaya Department Store is working closely with brands to make it easier for shoppers to contribute to the cause.
On Level One, popular Boston-born skincare brand Fresh now adopts eco-friendly packaging that aligns with its nature-focused ingredients.
In the ladies department on Level Two, Tocco Toscano has launched a series of upcycled accessories in collaboration with Singapore Airlines. Featuring seat belt buckles, life vests and vegan-friendly leather made from apple waste, the collection of wrist clutches, pouches and even coasters brims with character and is guilt-free to boot. Over at Ria Menorca, treat yourself to a stylish range of strappy slip-ons made entirely from plant-based material.
If you're looking for more inspiration under one roof, head to The Giftbox on Level Three. The section features a wide selection of sustainable merchandise for you to discover, from beauty products to household items like eco-friendly scented candles.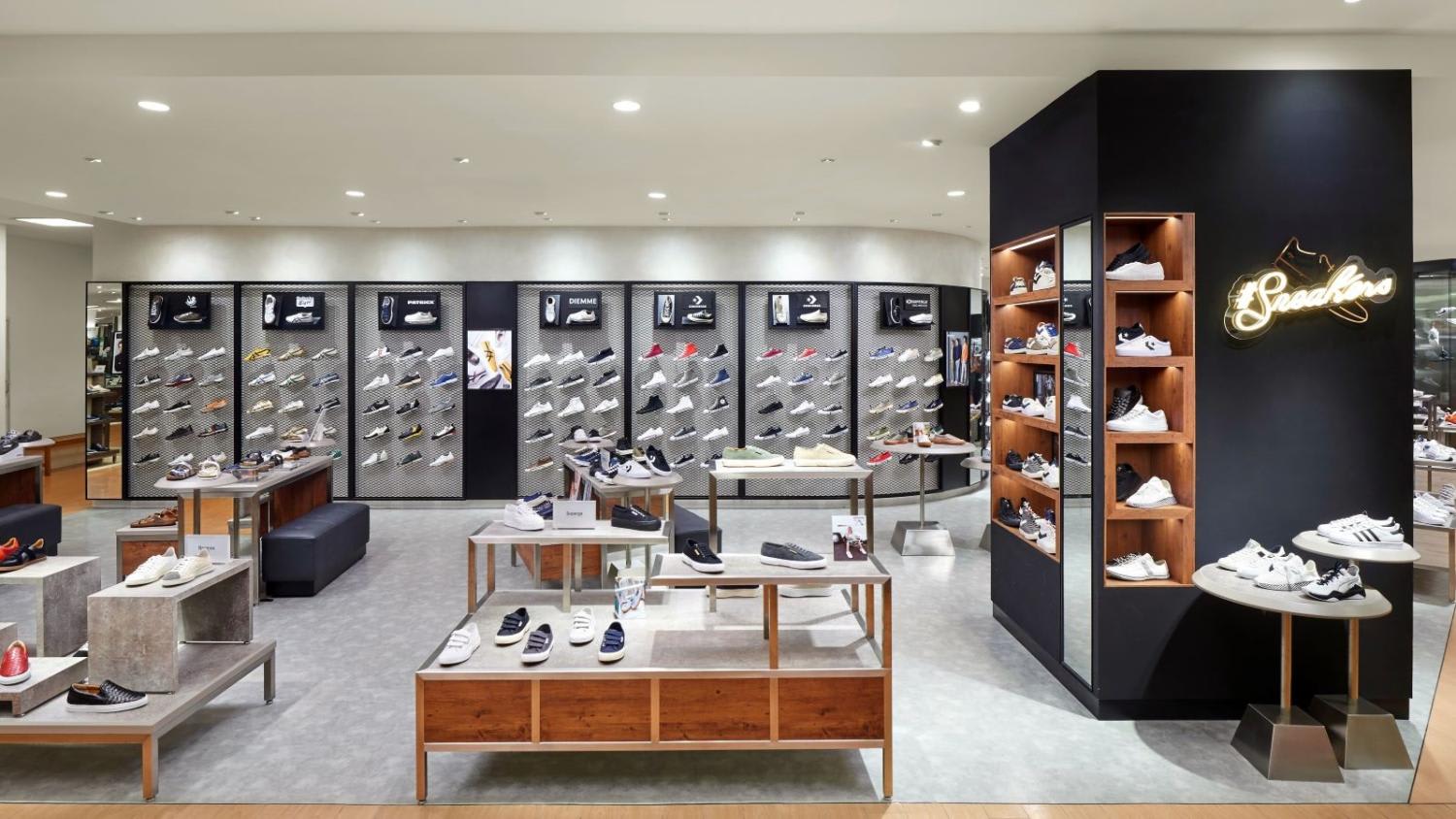 On the same floor, you'll be able to pick out green finds in the men's accessories, sneakers and luggage areas. Popular brands like JanSport, Longchamp, Samsonite and Dr Martens take their stand for the planet through clever fabrication and manufacturing processes that reduce carbon footprint.
The children's department on Level Four is home to brands like Pigeon and Kids21, which feature ecologically sound products and packaging.
The household department at Basement One has some eye-catching finds as well. There are beautiful Thai-sourced acacia wood chopping boards from Ironwood as well as water bottles of all colours and sizes from eCoffee Cup, Aladdin and Built. Look out, too, for sustainable design label ChopValue. Its Canadian-made products include designer wall decor and lighting as well as bigger furniture pieces such as side tables and ergonomic height-adjustable desks. The brand is Singaporean-led and makes all its items from recycled chopsticks.
Takashimaya Department Store's Basement Two is famous for its culinary options, and among the Food Hall, Food Village and Gourmet Dining areas, you'll find strong green initiatives. Nature's Aid and Bio360 are some of the brands using recyclable packaging at Holland and Barrett, while eateries like NamNam encourage those ordering takeaway to bring their own bags.
Items with Summer Must-Have tags include gorgeous swimwear, beach-related merchandise and other new arrivals that will add to the sunny vibes. The official Takashimaya Department Store online store will also host an exclusive CNA Reader's Deals section, featuring curated items for readers of the platform.
FOR THE LOVE OF OUR PLANET
Takashimaya Department Store has been advocating for sustainability since 2018 through its annual Love the Earth Initiative and is stepping up its efforts to be kinder and gentler to the environment. During Earth Hour on Mar 26, it switched off its facade lights to support the lights-off initiative by World Wide Fund for Nature.
This effort will last through the whole campaign period and is aligned with Singapore's National Environmental Agency's push to "Say Yes to Waste Less" by cutting down on one of the biggest contributors of waste – single-use plastic bags. Visitors can do double the good when they purchase the limited edition Takashimaya reusable bags from Apr 8 to May 25. These bags are available in two designs featuring the store's mascot, Rose Chan, in the Love the Earth theme.
A NEWER, SMOOTHER SHOPPING EXPERIENCE
To improve customer navigation and the flow for foot traffic, Takashimaya Department Store has revamped its floor layouts.
Sporting gear and goods on Level Four are now grouped under the Sports Central section. Having taken over the space vacated by POSB, this section is housed in an elevated area and is now larger than before.
On Level Three, the new Sneakers Corner offers snazzy kicks from the likes of Onitsuka Tiger, while the men's casual wear area dishes out designer brands such as Lacoste, Tommy Hilfiger and Calvin Klein Jeans.
Even the branded tableware section on Basement One has been refreshed. With a wider open layout, you'll be better able to pick from the elegant offerings from brands like Wedgwood and Baccarat.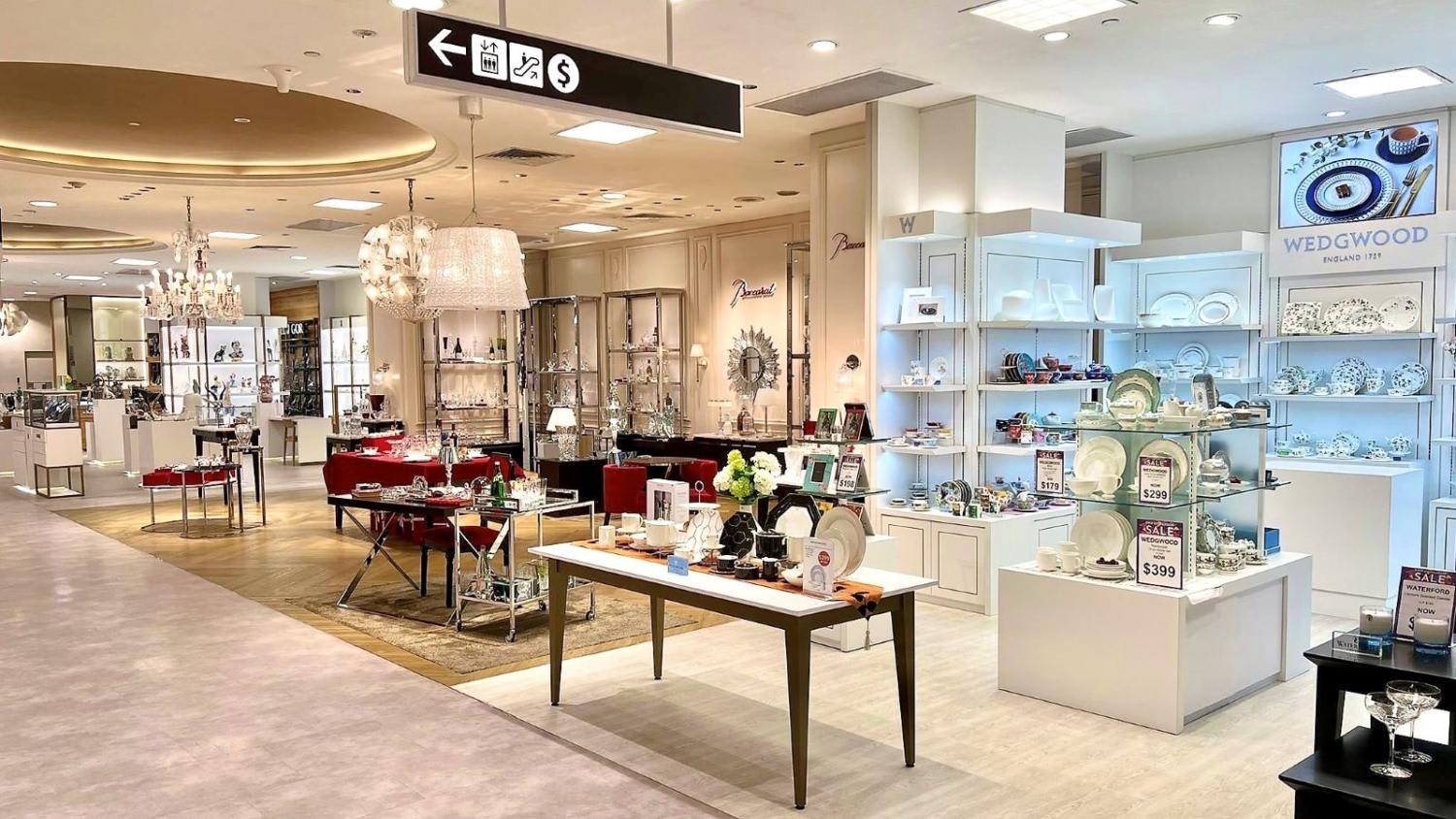 REWARDING IN EVERY WAY
Takashimaya Department Store continues to offer attractive voucher rebates with the DBS Takashimaya cards, which are available as an American Express or Visa card. Every S$10 (or S$12 for Visa) spent adds two bonus points, and one can redeem 100 points for a S$30 Takashimaya gift voucher. There's also a S$4 carpark top-up to your CashCard when you charge at least S$400 to your Takashimaya Card at Takashimaya Department Store. For Visa debit card and Takashimaya Cash Smart card users, every S$10 spent adds one bonus point.
The Double Bonus Points promotion periods offer all shoppers special discounts and deals. All Takashimaya cardholders will also be awarded double bonus points with a minimum purchase of S$200 in a single receipt or transaction at Takashimaya Department Store, Takashimaya Square B2. To reward the conscientious shopper, Takashimaya Department Store will be having its next promotion from April 14 to April 17.
Make this summer extra lush and go green with Takashimaya. Visit its stores at Ngee Ann City or shop online. Boost your benefits with the Takashimaya card and enjoy double reward points this April.