New Zealand: A restorative balm for the wanderlust troubles of the times
Relive the full spectrum of what travel may bring, in a land bursting with manaakitanga, the Māori value for hospitality.
Brought to you by Tourism New Zealand.
What have you missed the most this past year? It doesn't have to be said – the answer for many is travel. It was always a respite from routine, and a breather from dense city life. Travel has always been an escape.
More than that, it was a chance for many to roam and be spontaneous. To exchange concrete jungle for an actual forested one, or surf upon sparkling waves rather than the Internet. It's the thrill of accidental sprays from thunderous waterfalls, or the collective gasps when you discover a field of lavender on a road trip. Where the strangers you meet become the friends you make. 
New Zealand is preparing for the day when borders open again, to welcome you in equally open spaces. Having maintained a healthy track record in the global pandemic, you'll be able to explore with peace of mind.
CITIES THAT OFFER BEYOND
A city of hills and harbours, Auckland is also known as Tāmaki Makaurau, which translates to "Tāmaki desired by many". It's a Māori legacy that still holds true today, because New Zealand's most bustling city is where one can hit the beach, grab some shopping and immerse in the local culture – all in one day.
The subtropical climate offers comfortable exploration, starting at Mount Eden (Maungawhau), the city's highest natural point with a 360-degree view below. Head down after for atmospheric marina-front dining at Wynyard Quarter, shopping at the Britomart precinct and a happy mix of both at the industrial chic City Works Depot.
A little bit of movie magic can also be found here. The newest Weta Workshop Unleashed experience was designed to be both immersive and interactive, taking fans deeply into the creations of the special effects workshop, across franchises like the Lord of the Rings and the Alien films.
The experience is part-film set and part-creative workshop, allowing movie buffs a truly hands-on behind-the-scenes adventure.
Over on the South Island, Queenstown holds her own with scenic vistas and heart-racing thrills. The lakeside town boasts a majestic alpine mountain backdrop, so you can bet the adventures here will always be picturesque.
In fact, it's easy to spot The Remarkables mountain range (also known as "The Misty Mountains" in Peter Jackson's The Hobbit films) from town, its jagged peaks made dramatic when reflected by waters at its foot.
Get active since you're outdoors, by skiing down the snowy mountains or exploring the gorgeous terrain on horseback or by river rafting. Trekkers can take the Moonlight Track to Bob's Peak or opt for the Skyline Gondola to enjoy a view of the Southern Alps in a sweeping vista.
For the truly unflappable, you just might find gold in Nevis Valley. No, it's not because of the area's gold-mining history – it's where the Giant Nevis Swing awaits. One of the biggest swings in the world, you'll find yourself screaming down a 300m arc through the air as the canyon whizzes by.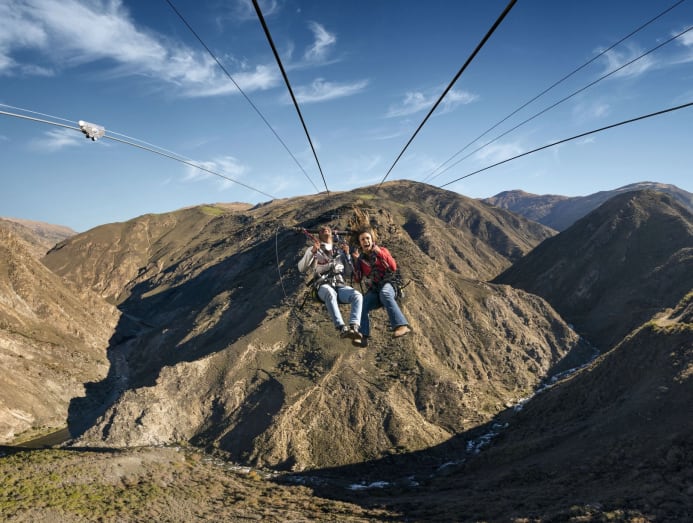 PRISTINE MANIFESTATION
New Zealand is known to be incredibly pristine, but how does it stay that way? This constant maintenance stems from the ethos of kaitiakitanga, or guardianship and protection of the land and people; a holistic ideal that is instilled deeply in Kiwis of all generations.
Conservation is a point of pride for Kiwis when it comes to the natural beauty of the country and it shows in most experiences the country has to offer. Take Rotorua for example. The town sits on a geothermal wonderland, complete with natural mud baths and sulphur spas. And yet, the modern amenities here have not compromised nature, offering unobtrusive comfort and convenience.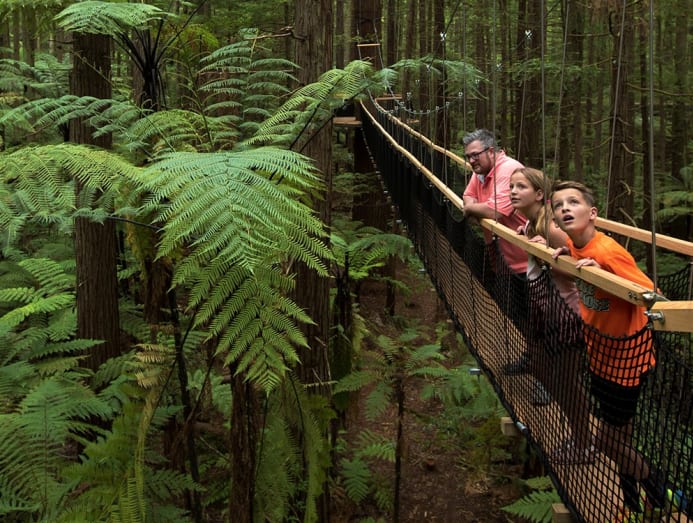 Other experiences like the Rotorua Canopy Tours let visitors be as close to New Zealand's untouched native forests, showing the country in its originality. Because you're above, there's never a chance to "violate" the grounds.
Indulge in more of that natural beauty by kayaking down Lake Rotomahana, where the steaming prehistoric cliffs at Waimangu Volcanic Valley offer paddlers a close look at active fumaroles and geysers in a unique encounter. For the biggest gush, find it at Pohutu Geyser. Water spurts up to 20 times a day to heights of up to 30m.
Rotorua is also a great place to experience a slice of Māori culture. Connected to the lands that they first migrated to in the 12th century, the indigenous people of New Zealand have generations of wisdom to impart to city-dwellers.
Whakarewarewa is a living village where you'll learn how the early Māori used geothermal waters to bathe, cook and wash, while Tamaki Māori Village is great for a chance to learn the haka or poi dances, taste hangi (food cooked in buried heated rocks) and enjoy live performances.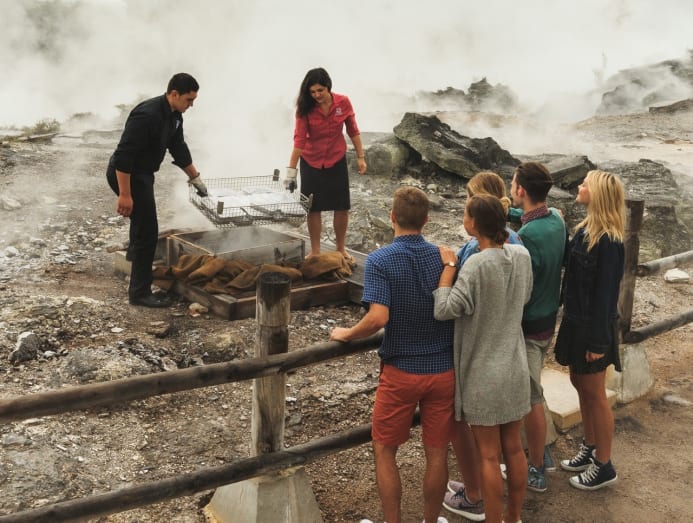 From Māori culture to movie magic, take a one-hour drive to the heart of Middle Earth – Hobbiton. The idyllic Shire might be home for hobbits, but this movie set tour welcomes humans and makes for an alternative cinematic look into New Zealand's beauty. Learn how the country itself influenced the films, as well as several informational tidbits about the award-winning franchise.
Equally unblemished is Kaikoura. Koura means crayfish, but while the delicious crustacean is reason enough to visit, the town is a hotbed of sustainable tourism that hopes to impart lessons for the future. Several initiatives have been put in place so that tourists can visit without compromising on the environment. The town is the second community in the world to achieve benchmark status in 2002 and certification status in 2004 through the EarthCheck programme.
You can also expect marine life encounters here that will take your breath away. Swoop over an endless blue on a helicopter or plane, or take a cruise to gaze upon the giant sperm whales found in the Pacific Ocean.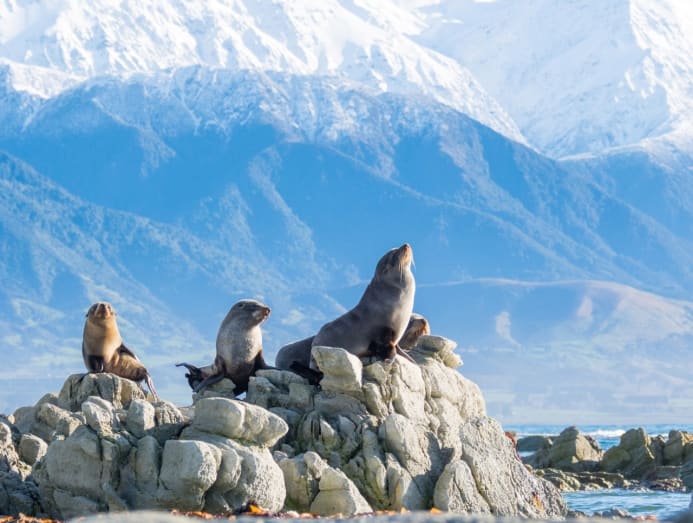 For a more spirited vibe, one can also kayak out to sea and be greeted by pods of leaping dolphins. Another option are the fur seal swim tours that have been listed as one of the top 10 marine encounters worldwide.
THAT MARVELLOUS MANAAKITANGA
Cities, nature, beauty – what truly ties it all in together to make New Zealand unique is manaakitanga, the country's show of hospitality.
With a cheery "Kia ora", you'll instantly catch the infectious warmth of the Kiwis. It's what adds an extra sweetness when you try being a beekeeper collecting manuka honey at Huka Honey Hive in Taupo, or the extra tastiness you get from the stone fruits as you stroll through a family farm in Cromwell at Mrs Jones' Fruit Orchard – a Kiwi is always ready to share what they know to ensure you get that extra mile in your experience.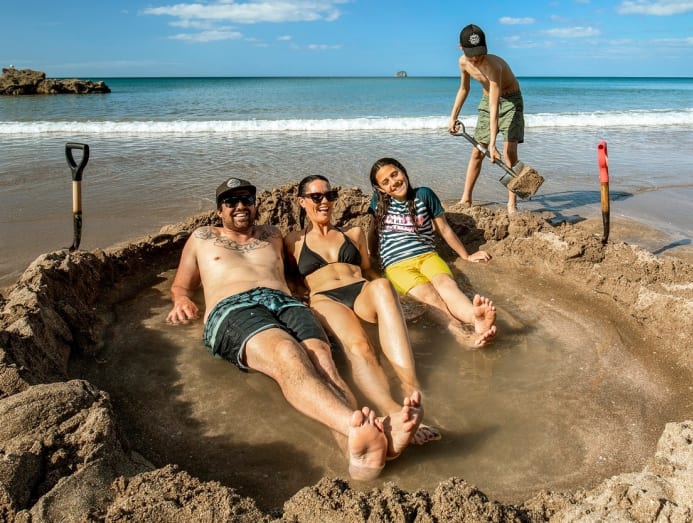 If they think just sailing on a boat to see a constellation of glow worms in Waitomo is too tame for you, they'll have you go spelunking through the caves with them. See that Hot Water Beach at the Coromandel Peninsula? The locals will have you digging out your own hot pool by handing you a spade.
In New Zealand, it's about doing something new. It's beyond taking pretty pictures in generic Instagram poses with clichéd captions under them – it's about escaping the grip of travelling under social influence. Now that's the true measure of travel.
Find out what to expect on your next holiday in New Zealand. Hear it from the Kiwis with these messages.